New "Obi-Wan Kenobi" Images Reveal Darth Vader & More
Darth Vader (Hayden Christensen) is back. After being only hinted at in the Obi-Wan Kenobi trailer, we have our first official look at the Sith Lord's return, with Christensen reprising the role for the first time in 17-years, since George Lucas's final film in his prequel trilogy, 2005's Star Wars: The Revenge of the Sith. In that film, Obi-Wan Kenobi (Ewan McGregor) might have beaten Annakin Skywalker (Christensen) in a lightsaber duel in the film's climactic final battle, but, he failed to keep his protegé and best friend from going over to the Dark Side.
Obi-Wan Kenobi is set 10 years after the events of Revenge of the Sith, with Obi-Wan Kenobi feeling defeated in his failure to keep his Jedi apprentice from becoming a Sith Lord. When Revenge of the Sith ended, Anakin was being fitted for his iconic Vader helmet, and by the time we meet him again in Obi-Wan Kenobi, he'll be the Sith Lord Darth Vader.
Joining McGregor and Christensen are rising star Moses Ingram as the Inquisitor Reva, Joel Edgerton as Uncle Owen, Sung Kang as the Inquisitor Fifth Brother, and a slew of other great performers including Bonnie Piesse, Kumail Nanjiani, Indira Varma, Rupert Friend, O'Shea Jackson Jr., Simone Kessell, and Benny Safdie. The series is directed by Deborah Chow and arrives on Disney+ on May 27.
Check out the new images below: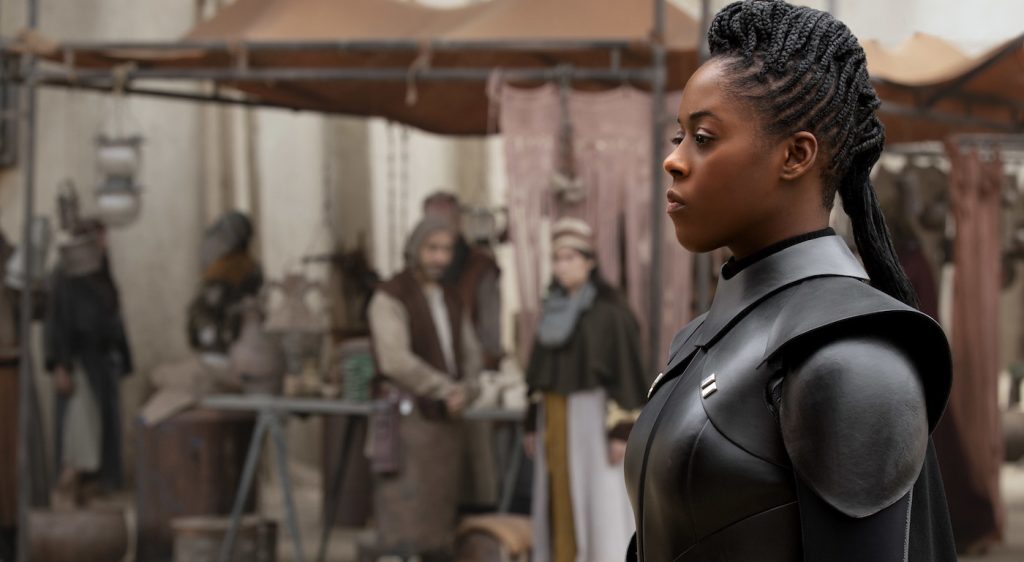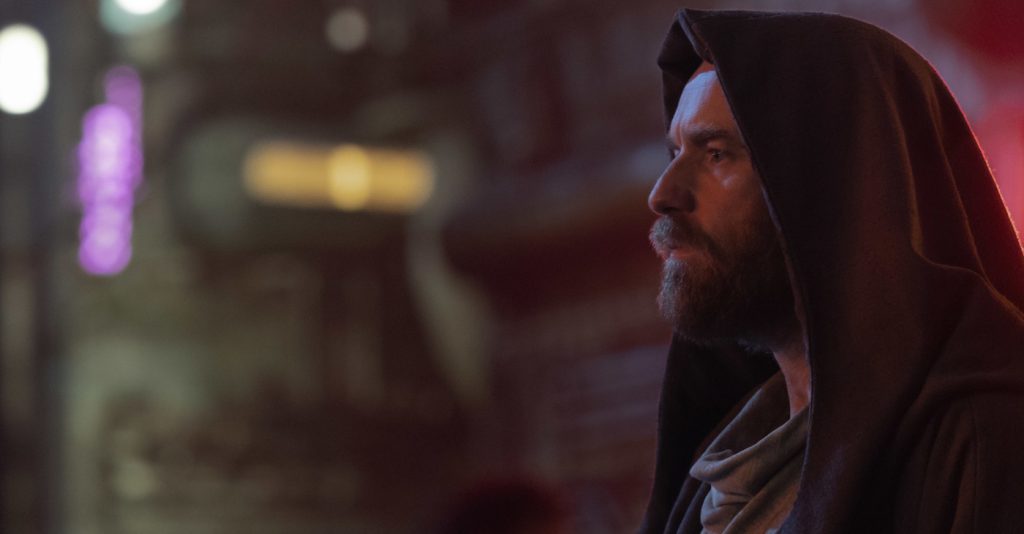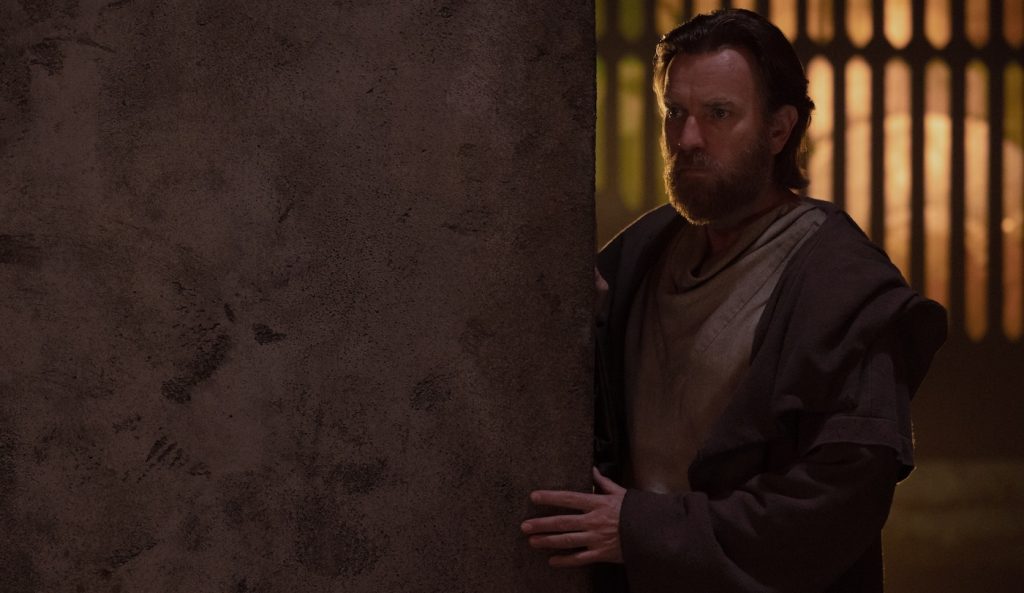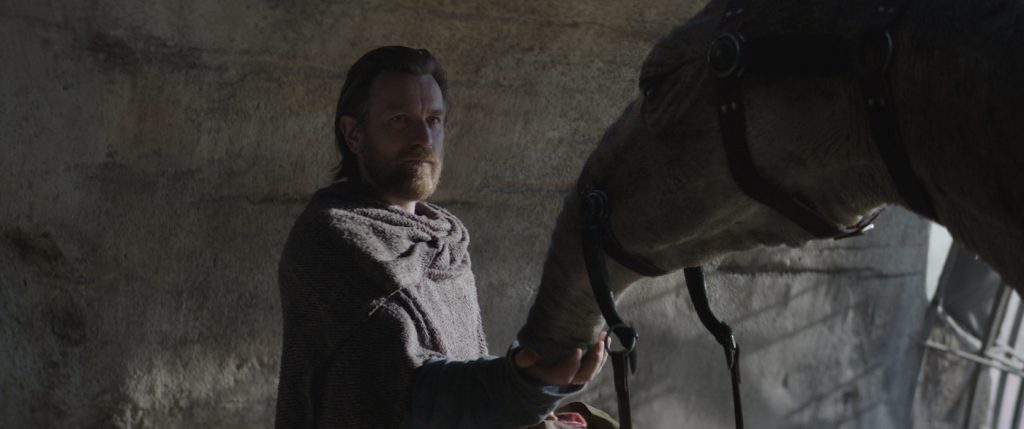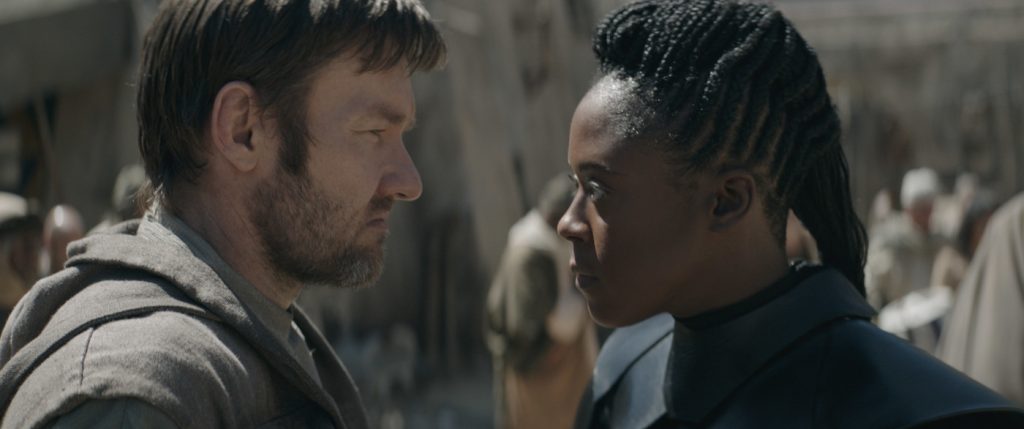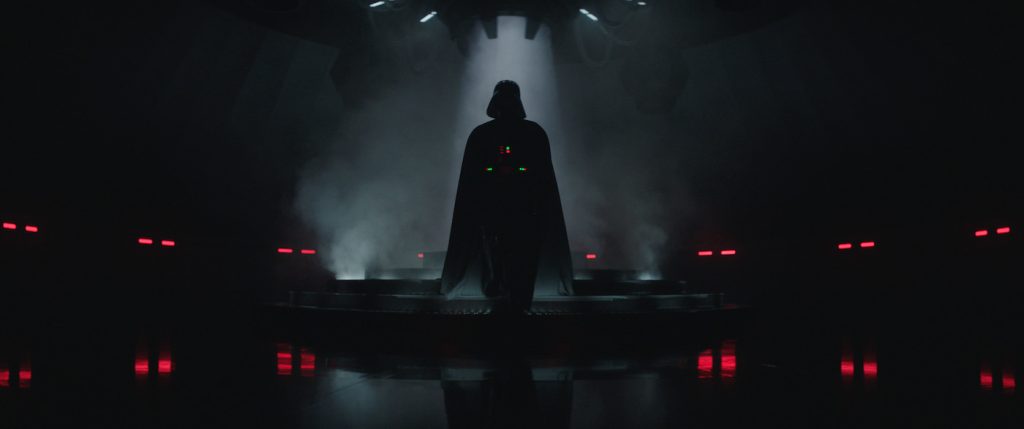 For more on Obi-Wan Kenobi, check out these stories:
"Obi-Wan Kenobi" Will Arrive in a Two-Episode Burst
"Obi-Wan Kenobi" Star Hayden Christensen Promises a "Very Powerful" Darth Vader
The First "Obi-Wan Kenobi" Trailer is Straight-Up Thrilling
"Obi-Wan Kenobi" First Look Reveals Ewan McGregor's Jedi Master & His Blue Lightsaber
Featured image: Darth Vader (Hayden Christensen) in Lucasfilm's OBI-WAN KENOBI, exclusively on Disney+. © 2022 Lucasfilm Ltd. & ™. All Rights Reserved.