Vietnam Filmmakers in Focus: In Conversation With Dr. Ngo Phuong Lan
The Vietnam Film Development Association (VFDA) was established in July 2019 as a national film commission, and its top priority was fostering international collaborations.
With that in mind, we talk to VFDA chairperson Dr. Ngo Phuong Lan, the former director of Vietnam's Cinema Department and former head of the organizing committee of the Hanoi International Film Festival (HANIFF). She is also a film critic and an author and co-author of seven books, including "Modernity and Nationality in Vietnamese Cinema" (2005) and "Accompanying the Screen" (1998).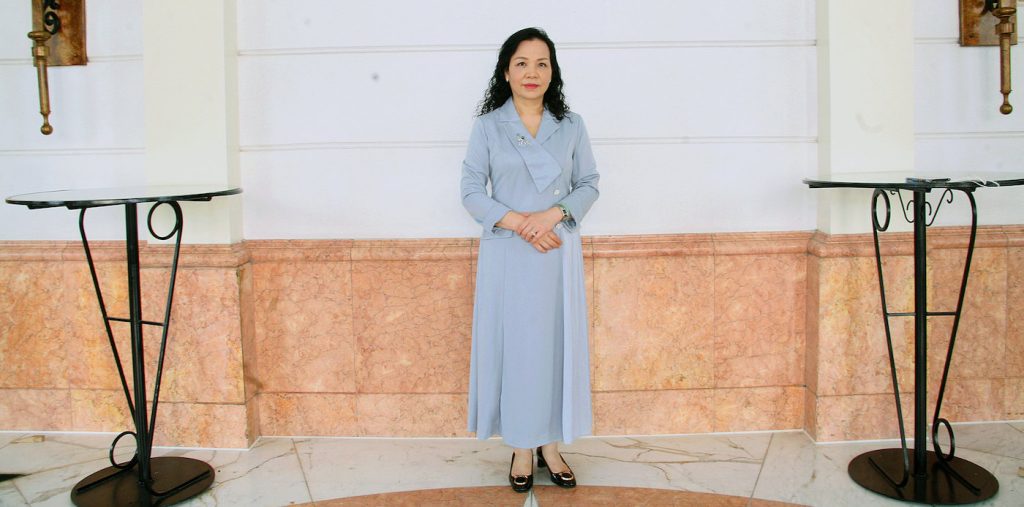 COVID-19 started just a few months after VFDA came into existence. The global pandemic has certainly impacted the work of the association. How is it coping during such challenging times?
Fortunately, VFDA took part in a number of important activities in late 2019 before the pandemic hit: the international launch of VFDA and the introduction of new Vietnamese film projects at the Busan International Film Festival in October 2019, and the introduction of filming in Vietnam at the Tokyo International Film Festival in November 2019.
In 2020, VFDA officially joined the Asian Cinema Commission Network (AFCNet – an organization comprised of film commissions and agencies in Asia). VFDA is one of two AFCNet's members in Vietnam; the other being the Cinema Department.
When Vietnam hosted Warner Bros' Kong: Skull Island in 2015, it was one of the biggest Hollywood films to shoot in Southeast Asia in recent years. The northern province of Ninh Binh, with its unique limestone towers, waterways, and cave passages, was prominently featured as the mythical home of Kong. What needs to be done to attract more incoming foreign productions of such scale?
We have many strong selling points: a unique landscape that has not been captured on screen; a rich history and diverse culture that can inspire many compelling stories; and inexpensive labor and cost of living.
But the lack of filming incentives is the main reason why Vietnam has not been able to attract big movies after the Kong movie. The Cinema Law has been revised and is expected to be submitted to the National Assembly for approval in mid-2022, in which a number of tax incentives for foreign productions have been proposed.
How can VFDA help?
In the meantime [before the new Cinema Law can be implemented], VFDA has worked with a number of local authorities in Vietnam to develop joint programs to promote filming locations and local brands and develop local incentive packages for film crews. VFDA is also upgrading its website, with the advice of the Motion Picture Association, to provide detailed information on what people need to know about filming in Vietnam. We are actively promoting Vietnam as a filming destination; no agency or organization has looked after this area.
Talking about the Cinema Law, it has been a hot topic in Vietnam that generated plenty of debates. What are some of the issues?
Certain provisions in the Cinema Law are very sketchy and the procedures can be very complicated and non-transparent. There were cases when film permits were granted by the central authority, but were still questioned by local authorities, or a submission was approved by one government agency, but rejected by another agency, and the film project was forced to stop midway. In addition, the procedures for importing and exporting film equipment are slow and complicated.
Under the Cinema Law, full scripts are required to be submitted for approval before production. This is also a barrier for foreign producers. I think it may be more appropriate to review just the movie script summary and the excerpt of scenes to be shot in Vietnam.
Local filmmakers are quite vocal about the outdated censorship regulations in the Cinema Law. Some of them are asking for a well-defined rating system, which will allow films to be shown to different audiences. In your opinion, what kind of changes will bring the most benefits to local filmmakers?
It is necessary to have crystal clear regulations that cannot be inferred or misinterpreted, as well as a film rating system that can classify content for suitable age groups.
The current control mechanism, which requires content meant for digital platforms to be censored before distribution, is controversial. The draft proposal suggests a new regime that allows VOD service providers to self-classify their movies, which is different from the current mechanism applied for theatrical and broadcasting content. It is believed this will create favorable conditions for both domestic and foreign film businesses, and at the same time in line with international practices.
Are there any government incentives in place to support local filmmakers and local productions?
Currently, no significant incentives for local film productions are in place. Every year the government commissions about 40 productions, including documentaries, sci-fi films, and animated films, in addition to two to three feature films. These commissions are to generate content for propaganda purposes as stipulated in the Cinema Law.
Can you tell us how the role of VDFA is different from that of the Vietnam Cinema Department?
The Cinema Department is a state-run agency. It will select local film projects to be funded by the state; approve, classify and license films for distribution; and approve foreign scripts meant to be filmed in Vietnam in collaboration with local Vietnamese partners and submit such scripts to the Ministry of Culture, Sports and Tourism. It is also the organizer of the Vietnam Film Festival and the Hanoi International Film Festival.
VFDA is a social, professional organization – attracting major international productions to film on locations in Vietnam and connecting Vietnamese filmmakers with their international counterparts is our main focus. Our board of directors includes the country's biggest distribution and production companies from the private sector such as Galaxy Studio, BHD Media, HKFilm, and Studio 68, as well as state-run studios.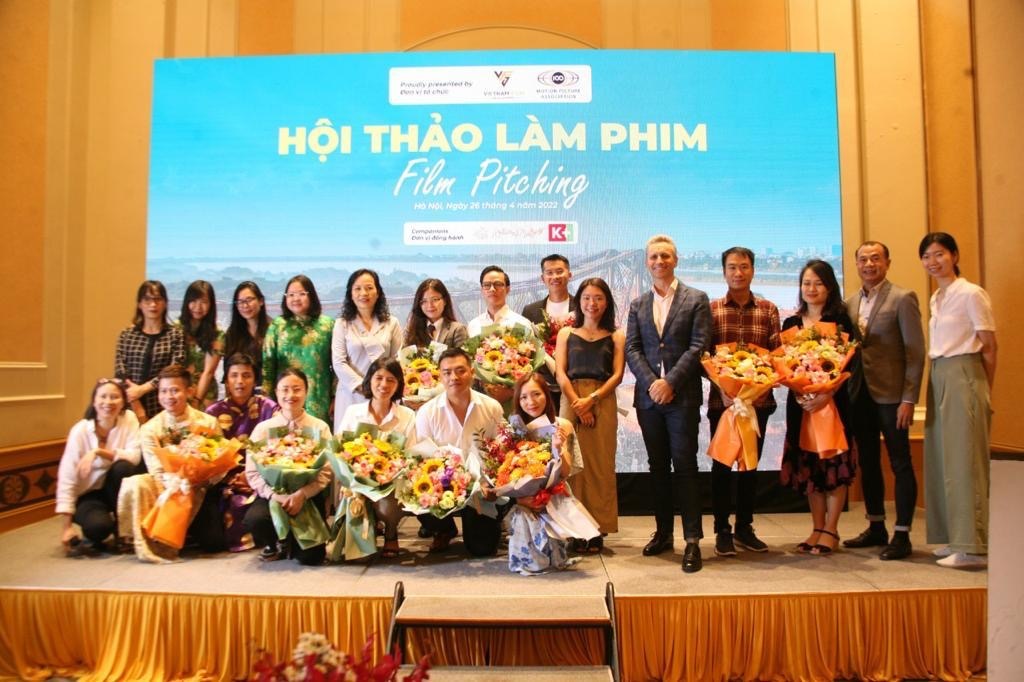 Can you name three priority activities of VFDA in the next 12 months?
We will conduct Green Screen Short Film Contest as part of the "Green Screen: Road to Sustainable Development" campaign, which was launched when we signed an MOU [memorandum of understanding] with Netflix in January this year for the development of the local film industry and the creative sector.
Together with international organizations, we will continue to protect film copyright in Vietnam and organize seminars on production, classification, and distribution.
For more stories on filmmakers in the Asia Pacific region, check these out:
Behind-the-Scenes With Five Female Singaporean Creators
Telling Stories With Singapore-Based Producer Si En Tan
How Vietnamese Filmmaker Bui Kim Quy Faced Death, Real & Imagined, in Her Film "Memoryland"
How the Motion Picture Association & the Asia Pacific Screen Academy Offers Crucial Support to Emerging Filmmakers
Featured image: Dr. Ngo Phuong Lan