How the Motion Picture Association & the Asia Pacific Screen Academy Offers Crucial Support to Emerging Filmmakers
This story initially appeared on the Motion Picture Association's Asia Pacific website.
What does a story about an Indonesian schoolgirl with big dreams, a tale of a modern-day pilgrim searching for a place to call home, and an account of two miners from Vietnam confronting the ghosts of the past have in common? The answer: All are exciting new feature film projects developed with the support of the Motion Picture Association and Asia Pacific Screen Academy Film Fund.
This joint initiative aims to encourage and empower creative filmmakers. The films they feel inspired to make might be unconventional in style and content, they might be about contemporary or historical social issues that don't fit within the conventions of the mainstream industry, or, they may be in jeopardy of attracting uninvited censorship or political restraint. The filmmakers may be located outside their own country's commercial film and TV industries, or working alongside them or within them.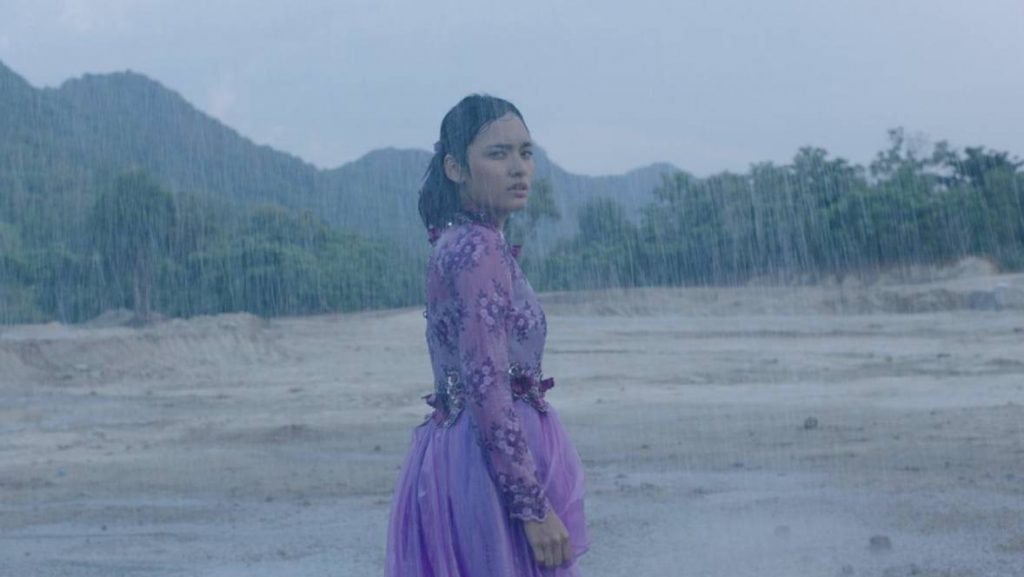 An Indonesian project entitled Yuni attracted the attention of the Fund jury in 2018 because it was the work of a strong female director, Kamila Andini, seeking to explore the thoughts and emotions of a teenage schoolgirl faced with the pressure of regimented social structures around her. As the film's synopsis says, "Yuni realizes that when her dreams get bigger, the world around her gets smaller." Driven to resist the push from family and friends to accept a domestic role in an arranged marriage, she struggles to find a way of pursuing her own preference for continuing study at an advanced level. The communal constraints that surround her include the threat of a virginity test at her school for any students felt by teachers to be "at risk" of pregnancy. Her complex responses to these tensions are the substance and strength of the project, and the submission felt authentic, sensitive, and empathetic. Kamila Adani was nominated for Best Achievement in Directing in the 2021 Asia Pacific Screen Awards for her work on Yuni, which now begins a Festival career around the world. Toronto is the first and likely many more will follow.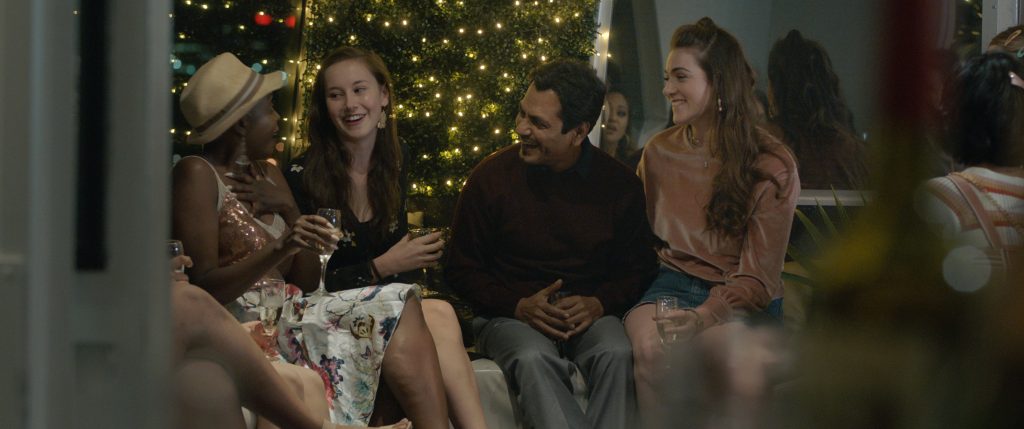 No Land's Man from Bangladeshi filmmaker Mostofa Sarwar Farooki was similarly convincing as a project from the heart. Essentially a classic picaresque fable about a man's journey through a turbulent life, the project partly drew on Farooki's personal experiences to examine the progress of a modern "pilgrim" – in this case, a lone, stateless man who moves from one country to another looking for legal status and a place he can call home. In his identity crisis, he has no certainty about his name, religion, or nationality.
Farooki's remarkable debut feature, Television (2012), about a rural village where the community leaders ban television, signaled him to be an innovative artist supremely committed to making his films in his own way, in the face of innumerable obstacles.
With No Land's Man, after receiving the support of the MPA APSA Academy Film Fund in 2014, the project went on to participate in the Asian Project Market at Busan in South Korea and was chosen as the best project at India's Film Bazaar. After receiving the grant, Farooki spent some months working with Australian producer Graeme Isaac pursuing Australian finance so that he could film an episode of the story in Australia. While the location shoot didn't happen, an Australian actress, Megan Mitchell, remained in the cast as a young woman who meets the pilgrim in the USA. The film moved forward dramatically when Indian star Nawazuddin Siddiqui made a personal commitment to join the team as lead actor and co-producer: "I thought this is our film. It is as much my film as it is Farooki's, and it needs to get made," Siddiqui said. With its personal origins, sense of social relevance, urgency, and bold narrative structure, the project commanded attention from the MPA APSA Academy Film Fund and is set to travel far internationally after its 2021 world premiere at the Busan International Film Festival.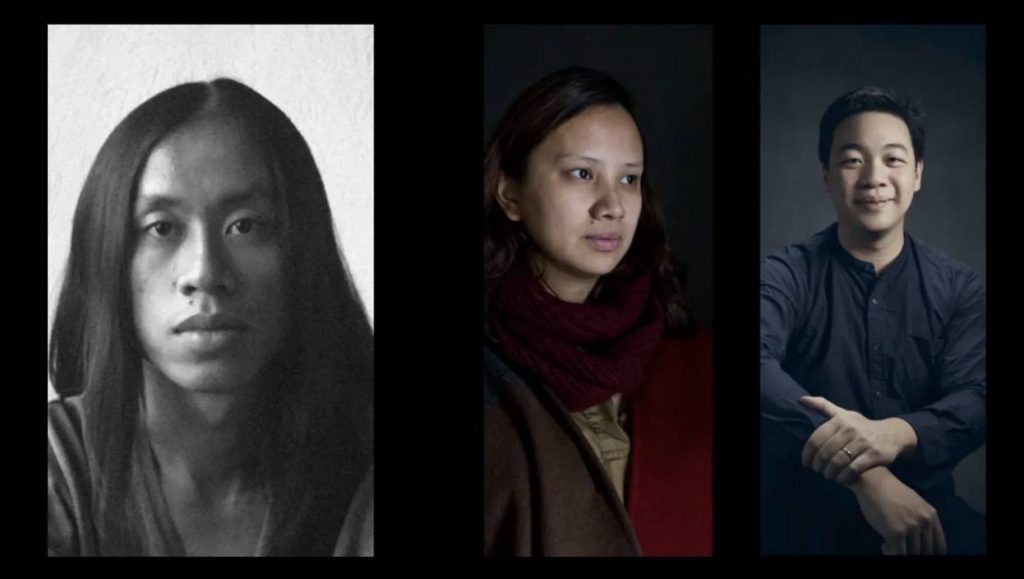 An international life also awaits Viêt And Nam, a film now in pre-production, which received a grant from the Fund in 2020. With a Vietnamese director, Trương Minh Quý, and Filippino producers, Bianca Balbuena and Bradley Liew, the film is already crossing boundaries. Trương's project signals its uniqueness and commands attention when he describes his narrative as "lying between documentary and fiction, personal and impersonal, drawing on the landscape of his homeland, childhood memories, and the historical context of Vietnam." The submission radiated a sense of urgency and emotional depth in facing issues of profound social dislocation and alienation, with characters still haunted by memories of the Vietnam War decades earlier, and inspired in part by the appalling death of 39 Vietnamese, who suffocated in a container lorry in England in August 2015.
Việt and Nam are two miners who work deep below ground, struggling between their love for each other and their conflicting desires for their futures. In their journeys, together and apart, they confront "the ghosts of Vietnam's past and the uncertainty of its present." Nam helps his mother search for the remains of his father, a soldier in the war, with endless hope but no success.  He decides to leave his mother and Việt and finds an agent who can smuggle him abroad.
The Fund was not alone in identifying the strength of this project. It also attracted a grant from the prestigious Hubert Bals Development Fund in the Netherlands. The film is due to be completed in 2022.
These three films exemplify the strength of the MPA APSA Academy Film Fund in promoting authentic and diverse voices from the Asia-Pacific region, and in engaging with filmmakers in fundamentally practical ways, through finance and through endorsement. To be backed by the Fund can raise a project's profile simply through the association with the Fund's long list of prestigious recipients, beginning with an Oscar-winner, A Separation, by Asghar Farhadi, in the Fund's very first year of operation.
With jurors drawn from all sectors of the industry across the Asia-Pacific region, the grants carry with them networking opportunities. Bonds are created and connections made. The Fund's goal is to promote independent filmmakers in cutting-edge work and to expand and enhance the potential for creative artists in the film domain. Audiences worldwide are also beneficiaries, both in the short term when the film is first released domestically and overseas, and also in the long-term as the film moves onto new services and continues to circulate. It cannot be underestimated too, that the Fund, through cinema, is documenting the social history and helping to stimulate understanding and awareness of communal and historical complexities in ways that would not otherwise be possible. The goal of empowering the open-ended exchange of ideas and experiences at home and abroad makes this Fund much more than an industry assistance agency.