Zack Snyder Reveals Filming has Begun on His Sci-Fi Epic "Rebel Moon"
Zack Snyder's Rebel Moon has officially begun production. Snyder revealed on Twitter that his sci-fi epic for Netflix is now underway, and shared more than just the news—he provided a great image of Djimon Hounsou in character as General Titus. Rebel Moon is an entirely new sci-fi saga based on a script by Snyder, his Army of the Dead co-writer Shay Hatten, and his 300 co-writer Kurt Johnstad.
Two other photos show shots of what looks like the cargo bay of a massive ship. Snyder's Rebel Moon is focused on the story of a peaceful colony on a distant planet in the far reaches of space that's attacked by the dictator Belisarius's army. In a desperate attempt to survive, the colonists place all their hopes on Kora (Sofia Boutella), who they send to nearby planets in the hopes she can recruit people to help them save their home.
As previously reported, the idea for Rebel Moon actually came about around ten years ago, when Snyder pitched the concept as a Star Wars film. While that clearly never happened, it did lead to Snyder exploring the idea with Netflix after the success of Army of the Dead. Thus, Snyder was able to realize his dream of creating an original sci-fi epic, albeit one he and his collaborators re-shaped a bit so that it existed within its own galaxy rather than the pre-existing Star Wars realm.
Joining Hounsou and Boutella are Cary Elwes, Corey Stoll, Michiel Huisman, Alfonso Herrera, Charlie Hunnam, Doona Bae, Ray Fisher, Rupert Friend, and Stuart Martin.
Check out Snyder's reveal below. Rebel Moon doesn't have an official release date yet.
Day 1 #RebelMoon. It's begun. pic.twitter.com/1j1RDmYYTM

— Zack Snyder (@ZackSnyder) April 19, 2022
Here are close-ups of those production images, too: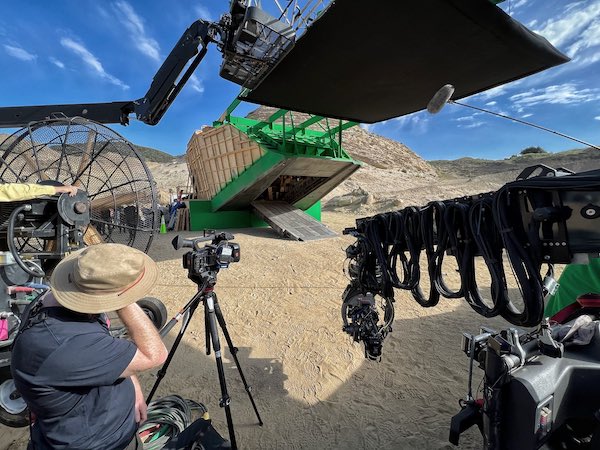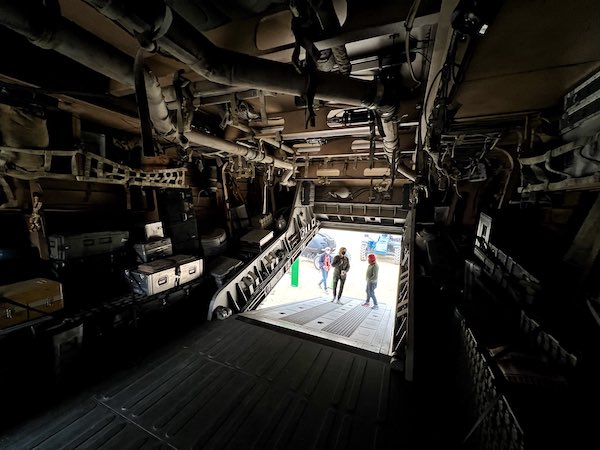 For more on big titles on Netflix, check these out:
"Stranger Things" Season 4 Trailer is a Dark, Thrilling Rollercoaster Ride
"Squid Game" Creator Hwang Dong-hyuk Reveals Which Characters Are Returning For Season 2
"Russian Doll" Season 2 Trailer Reveals Natasha Lyonne's Even Stranger Trip
Chris Hemsworth Shares "Extraction 2" Update Including Insane Helicopter Stunt
Featured image: Djimon Hounsou in "Rebel Moon." Courtesy Zack Snyder/Netflix.