"Vikings: Valhalla" Creator Jeb Stuart on Bringing a Little "Die Hard" Energy to the 11th-Century
Jeb Stuart's Vikings: Valhalla, opens on a massacre in England. The victims, this time, are Vikings — a colony of Scandinavian descendants living on English soil since their raiding forebears put down unexpectedly peaceful roots. But a couple of generations down the line, King Aethelred (Bosco Hogan) is angrily denouncing an alleged Viking problem to his complicit nobles, and in what comes to be known as the St. Brice's Day massacre, murders them all. 
There's a wealth of Viking content across streaming platforms, so if you're wondering if these Vikings are telegenically related to any of those Vikings, look not to the internet but the History Channel, where the original show from whence Netflix's Vikings: Valhalla springs had a home for six seasons. But these raiding, vengeful Scandinavians are not merely the descendants of those raiding, vengeful Scandinavians. Stuart (who gave us Die Hard and The Fugitive) didn't want the original material to be required viewing in order for Valhalla to make sense. "At the same time, I was a fan of the original series, so I didn't want to disappoint people who loved the old show," he said. But "you're talking to an old action writer on this side. I wanted to bring a little bit of a different type of storytelling to it — a little bit faster, yet [with] the same DNA."
The leap from Die Hard to thoughtfully designed 11th-century battlefields was through Morgan O'Sullivan, a producer on both Vikings series. "The first show dealt with the birth of the Viking era, and he came to me and said, 'I think there's another show on the backside of that. Would you go poke around in history and come up with what you think it would be?'" What wound up driving Stuart to the material were the explorer Leif Eriksson (Sam Corlett), his sister Freydis (Frida Gustavsson), and Harald Sigurdsson (Leo Suter), Norway's hopeful future king, who became the show's three principal characters.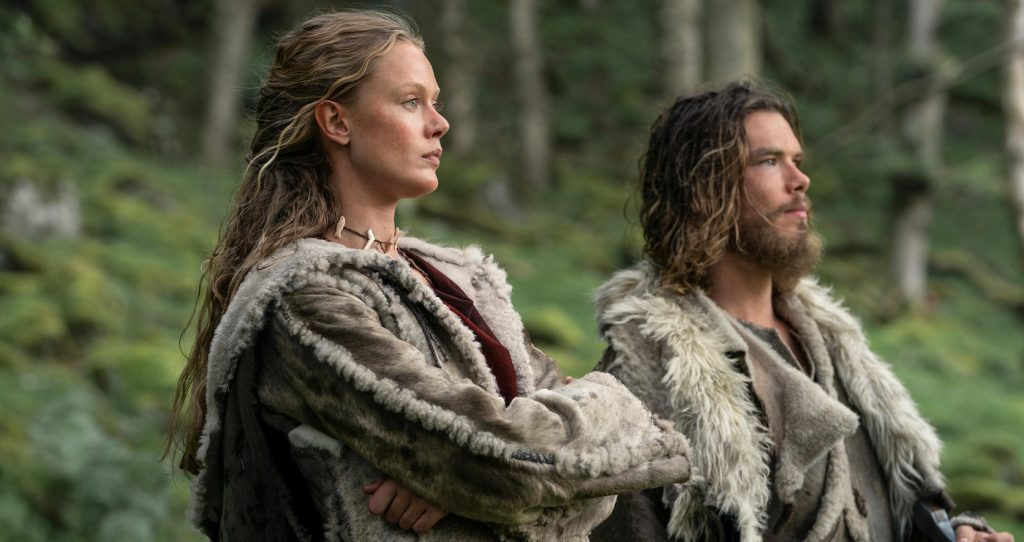 Sticking to the history itself was also important to Stuart. Any new Viking-themed material seems to be accompanied by a rush to denounce it as inaccurate to the past, knowledge of which is limited by recorded Viking language, which was basically runes until the late 11th century. Vikings: Valhalla picks up right around the time the Latin alphabet showed up in Scandinavia, when it accompanied the arrival of widespread Christianity, a theme which factors heavily in the show. Stuart, who joked that "I couldn't tell you the difference between the 9th century and the 11th century when I started all my research," worked to be faithful to the history we know, occasionally moving characters around but using real events within a limited time frame. (The St. Brice's Day massacre, for example, really happened.) Kattegat is full of one-story houses because there was nothing higher in the 11th-century Scandinavian city. The misery of those open wooden ships is real. There are, blessedly, no Wagner opera-style horned helmets to be seen.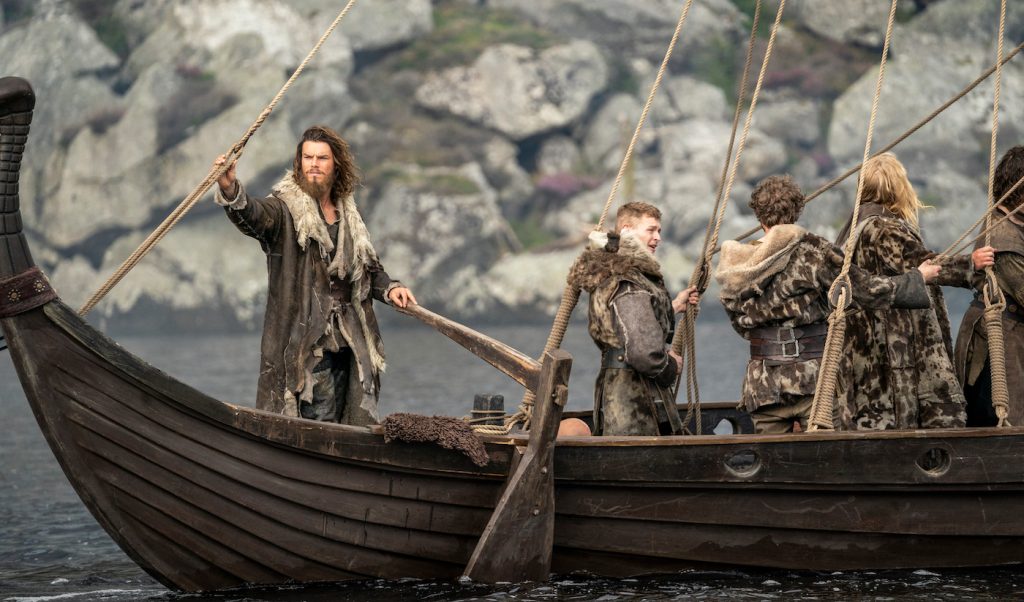 Anyway, Stuart wasn't nearly as interested in a recitation of the known facts of the later Viking era as he was in the reasons why its most enduring historical names did what they did. Even the plentiful fight scenes are character-driven. "I didn't just assume that because they look like Vikings and they smell like Vikings, they fight like Vikings," Stuart said. Out-of-place Greenlanders hesitate to jump into the fray of battle. Freydis fights off a pagan-murdering Berserker, but her laborious struggle to strangle him to death is more suspenseful than it is gory. "I'm curious not so much that Leif Eriksson and his sister Freydis made it to Newfoundland, I'm curious why they went to Newfoundland and what drove them," said Stuart of his driving inspiration behind the show. "If you've spent any time on these boats out on the water, you gotta have a really good reason to get on that boat and go across the north Atlantic." Vikings, it turns out, can do much more than slaughter the English, and they're at their prestige television-ready best when we get to find out what drove them across the narrow sea in the first place. 
For more on big titles on Netflix, check these out:
"Stranger Things" to End With Season 5, Massive Season 4 Coming This May
J. Lo, Jamie Foxx, Jason Momoa, Ryan Reynolds & Chris Hemsworth Highlight Netflix's 2022 Movie Slate
"Texas Chainsaw Massacre" Trailer Reveals the Return of Leatherface
Featured image: Vikings: Valhalla. Kenneth Christensen as Jarl Nori in episode 101 of Vikings: Valhalla. Cr. Bernard Walsh/Netflix © 2021