Director Ben Proudfoot on his Oscar-Nominated Short "The Queen of Basketball"
Lusia "Lucy" Harris's basketball resume includes leading Delta State University in Mississippi to three consecutive national titles and representing the US at the 1976 Summer Olympics in Montreal. She made history as the first woman to score a basket at the Olympics as she led the team to a silver medal and became one of the first two women inducted into the Naismith Memorial Basketball Hall of Fame. Her trailblazing feats in the 1970s so impressed NBA legend Shaquille O'Neal that he signed on as executive producer of The Queen of Basketball, the short documentary nominated for this year's Academy Award. 
Like most people outside Mississippi, the film's director, Ben Proudfoot, had never heard of Lucy Harris before making the film. "Over and over, people have said, 'I can't believe I haven't heard this story. How come I don't know this name?' She is so singular you'd think she'd be printed on our money. This is a significant American hero and pioneer and that's been our initiative with the film: to close the gap between how significant she is and how many people know her name," said Proudfoot, who was previously Oscar-nominated for his short documentary A Concerto is a Conversation, from his home in North Hollywood.
The Queen of Basketball, a New York Times Op-Doc, lets the engaging Harris tell her own story. Proudfoot discovered once shooting began that besides having charisma Harris was a fount of reliable information. "She had a steel trap of a memory. She remembered the score of games, names, chronologies; it was airtight. Not once in the very rigorous New York Times fact-checking [filmmakers] go though was anything she said inaccurate," he said.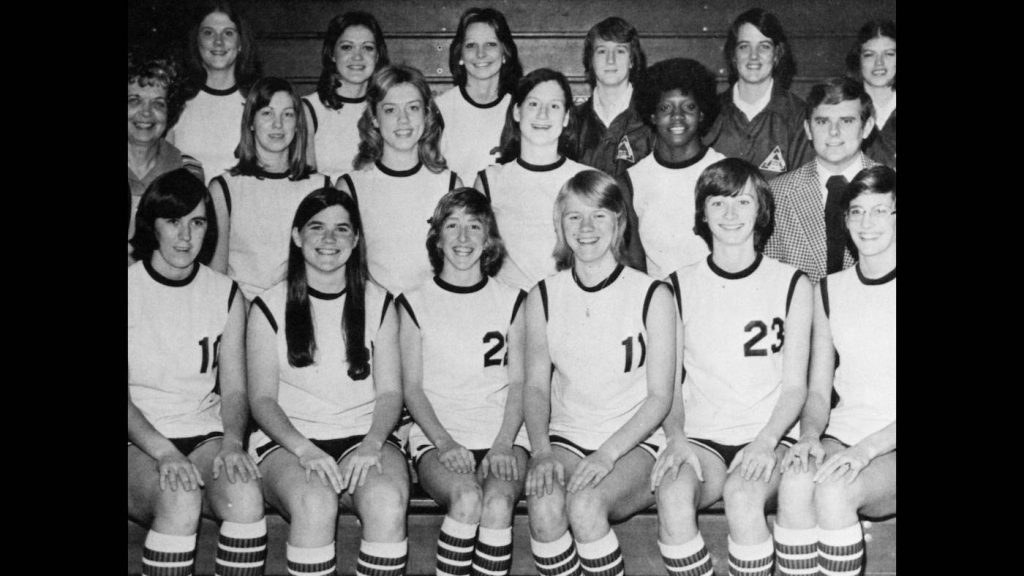 One of the most poignant moments in the film comes when Harris describes what happened after achieving superstar status in college and making history at the Olympics. "There was nowhere to go," she says. The WNBA did not exist. For a young athlete with skills and desire, there was simply no place to play. The New Orleans Jazz in 1977 invited her to play on the men's team and compete against men in the NBA but Harris declined and says in the film that she has no regrets. 
While doing research, Proudfoot felt stymied by the dearth of photographs and film footage of Harris on the court. "I could not find any footage of her playing. It just didn't make sense to me that someone with her [credentials] could have such a thin profile. It became clearer with time that it wasn't that the story wasn't worth telling, but no one had pulled it all together yet."
A breakthrough came when Proudfoot went to the Delta State University Archives where he knew there was a reel of game film. "I asked the archivist Emily Jones if there was any more footage of Lucy. She said, 'Oh, there's a lot more,' and she took me into a corner of the archives where there were 35 to 40 boxes of tapes, 16mm film, newspapers." Proudfoot said that Harris called her mother and the two of them helped scan newspapers and photographs. "It was all hands on deck. We digitized 15,000 feet of 16 mm film and restored it. It was a treasure waiting for almost half a century for someone to say, 'What is this?' and what was there waiting was the story of one of the greatest athletes of the 20th century."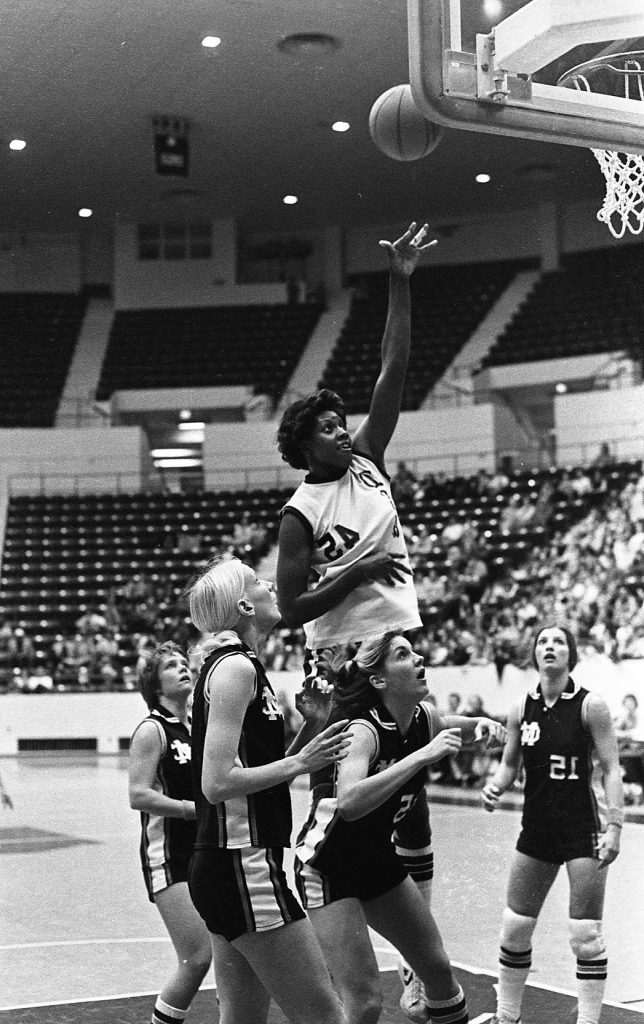 There's a sad coda to the film's success and the hopes for an Oscar. Harris died unexpectedly on January 18 at age 66.
"She was in good health in good spirits," said Proudfoot. "She'd been living a healthy lifestyle. [The call that Lucy died] was totally unexpected and it took everybody's breath away. We were in the middle of this wonderful, positive campaign to bring [Lucy] her flowers and everyone was fixated on that. It sucked all the air out of the room. I lost my dad a year and half ago and he was 66, just like Lucy. My heart is with Lucy's kids and her family."
But Harris already knew that the film was correcting the oversights of history and inspiring a new generation. O'Neal has hosted screenings of The Queen of Basketball throughout Los Angeles and the film aired in February on NBA TV during the NBA All-Star game.
 "Lusia 'Lucy' Harris' heroism has gone unsung for way too long and I am particularly proud of my involvement in bringing her story to bear," O'Neal said in a statement. "A living legend and a pioneer in both men's and women's basketball, her life is a significant example of fortitude that is sure to inspire."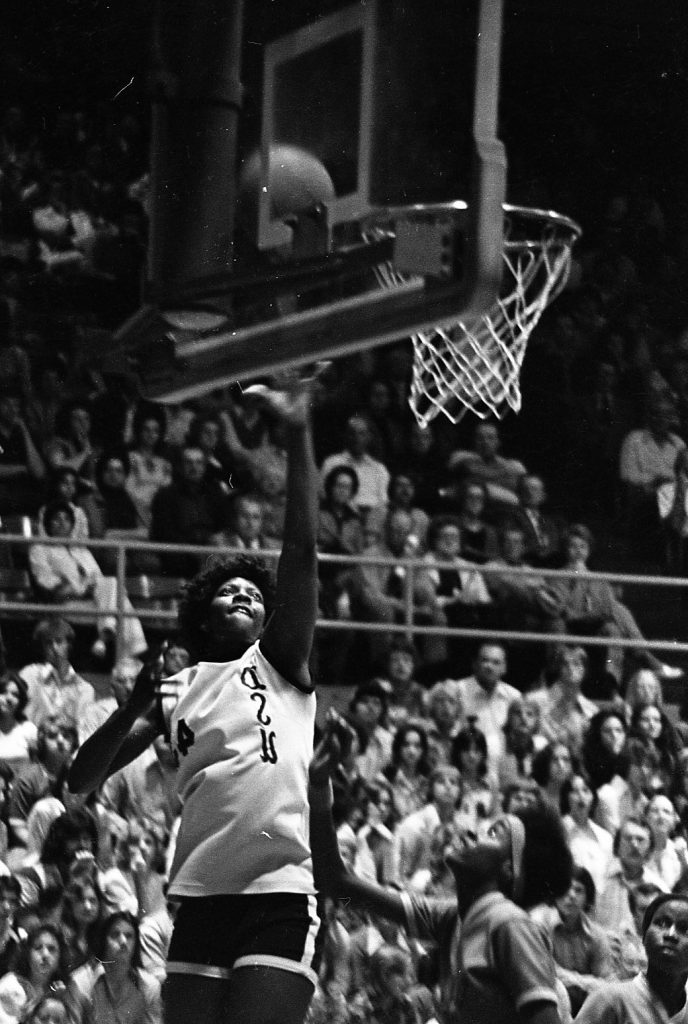 Proudfoot called O'Neal "the best possible partner to get this story out there."
"Shaquille saw the film and it just lit him on fire. Lucy was so thrilled and honored that he wanted to help tell her story. He immediately understood that he stood on Lucy's shoulders, and we needed to give Lucy her due."
Harris's story is vital not just to sports history but to American history because it's rooted at the intersection of civil rights and gender equity legislation in the 1960s and '70s. The landmark Title IX in 1972, which required that schools offer girls and boys the same opportunities in sports, led directly to the Delta State College women's team being allowed to play. "This is an African-American woman who is still is the most historically accomplished athlete ever to come from this college," noted Proudfoot, "and she did all those things within 10 years of Delta State being an all-white school with administrators and politicians fighting to keep people like Lucy out. She proved with what she did, with her prowess and talent, how dominant she was and how morally bankrupt segregation and the unfair allocation of resources based on gender was." 
The accolades for The Queen of Basketball, Proudfoot said, are for Lucy herself. "We made a good film but that's not what people are responding to. They're responding to her story, her bravery, her accomplishments. They're not responding to the filmmaking; they are responding to Lucy." 
You can watch the whole film here:
For more on Oscar nominees, check out these stories:
How "The Dress" Went from a Short College Film to an Oscar Nominee
Oscar-Nominated "Dune" Editor Joe Walker on Finding Intimacy in a Sci-Fi Epic
"Cyrano" Costume Designer Massimo Cantini on a New Vision For an Timeless Tale
Featured image: 15 – Lusia USA Olympic Medal. Courtesy "The Queen of Basketball"/The New York Times.