How "The Dress" Went from a Short College Film to an Oscar Nominee
Writer/director Tadeusz Lysiak didn't plan on being nominated for a Best Short Film Live Action Academy Award when he started developing the script for The Dress while attending Warsaw Film School. The indie film is rife with emotion and puts an authentic lens on loneliness and sexuality through the eyes of Julka (Anna Dzieduszycka), a hotel maid short in stature with a very large desire to find love.
The story allegorically mixes isolation and intimacy through a protagonist normally not seen as a sexual object. Anna's performance as Julka is remarkably potent, while the visual aesthetics thematically support the layers of subtext with alluring detail. Both the director and star sat down with The Credits to share how the powerful film came to light.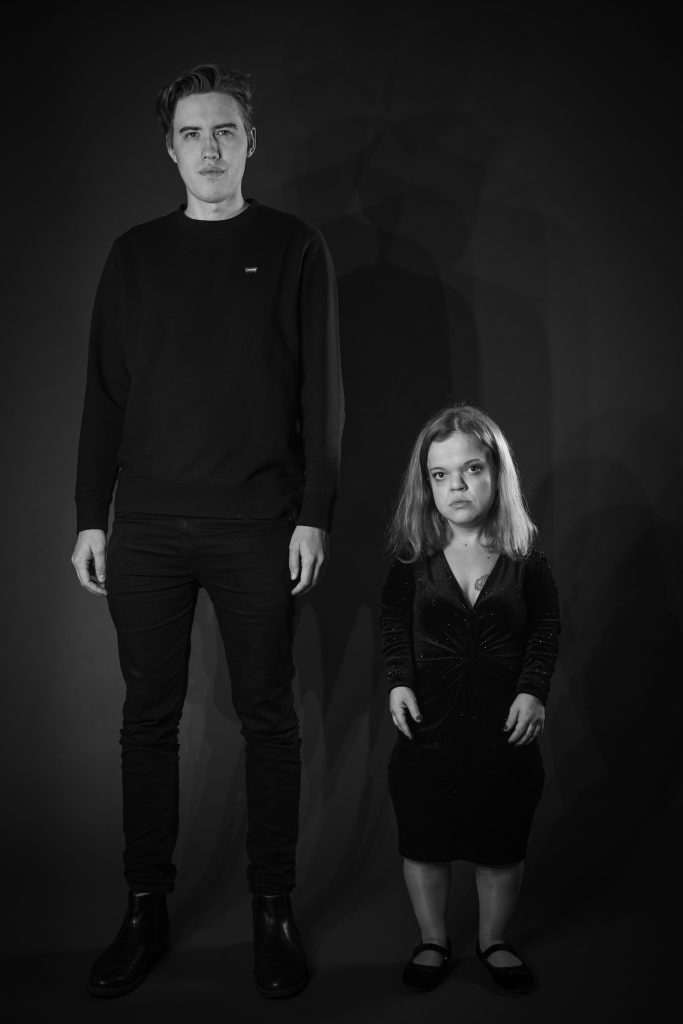 First, congratulations on the well-deserved nomination. You really have to condense your timeline with a short film. How did you want to approach the main character and story? 
Tadeusz Lysiak: With the script, I knew, on one hand, it was a classic story with a beginning, middle, and end. But I also wanted to touch on several subjects throughout the story. What became important for me was to create a strong, appealing character, but also when you're doing a movie about social issues; it can be easy to fall into traps and be too straightforward or exaggerate, especially here with the main character's height or the difference in her height [with those] around her. 
I didn't want the main protagonist to be a sad and rejected person with no real hope. I wanted her to be a strong female character with a lot of power in her. She is very straightforward and says what she thinks. That was really important to me.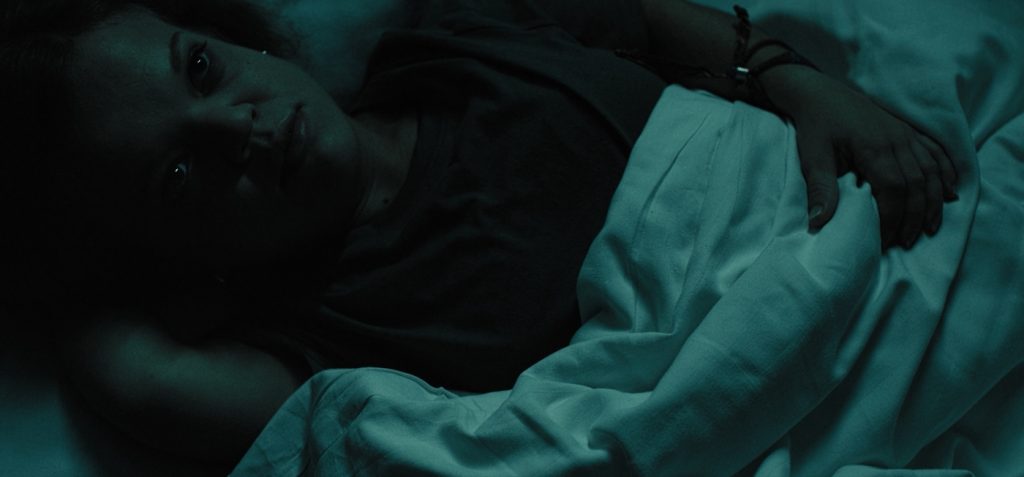 Anna, you deliver such a moving performance as Julka. I'm curious about what you and Tadeusz discussed to bring the character to life?  
Anna Dzieduszycka: Thank you. Being a person of short stature, things really came naturally in how to show them on screen. We talked a lot about the character and through those conversations and script, we tried to do things naturally as possible. 
The opening line from Julka is 'Do you remember your first time?' It serves as a simple yet perfect way to plunge us into the story. Was it always scripted that way, or did you find that in the edit?  
Tadeusz Lysiak: It was the first line of the script. Since this is a short film, you have to give so much attention to the main story as quickly as possible. I really thought about how to develop it and what to start her dialogue with. If I was making a feature, I wouldn't start it that way, but for the short, we had to show what was important to our main character from the beginning.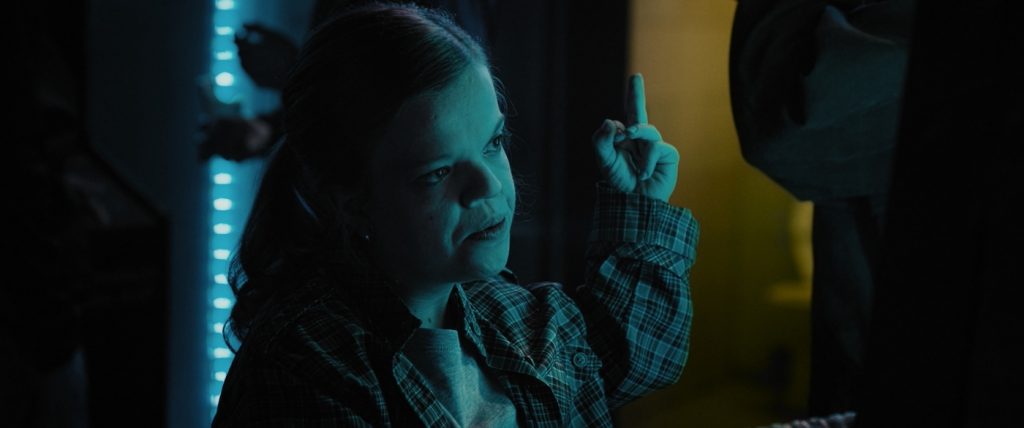 Tadeusz, you and cinematographer Konrad Bloch put a lot of energy into the frame with handheld camera moves. It works very well for this story. How did you two land on the style? 
Tadeusz Lysiak: I was so glad to work with Konrad again. I have worked with him on other projects and he's so attentive. We talked about how to frame the movie and what equipment to use, but we also talked about the philosophy and our life experiences. We wanted this to be a universal story and not social cinema, so we decided on a documentary feel to it by using natural lighting and a handheld camera. It gives an authentic and real feeling to it. We wanted it to be emotional and intimate to the protagonist's emotions so you connect with her. This allowed us to do that and also give Anna the freedom to move around in the space. 
Music also adds to the subtext and clues us into who Julka is as a person. Was that the intention? 
Tadeusz Lysiak: Yes. There are two kinds of music in the film. You can hear what Julka is listening to in her headphones, which is death metal. I wanted to give her power and show what kind of personality she has and how strong she is internally even though the rest of society treats her cruelly. Also, near the end of the film with Julka, I wanted the fairy tale of it all to have an ending, a climax that reaches this emotional moment, and then it crashes brutally. This was important an idea in the story, so we used an original song from Jan Królikowski that worked perfectly for the scene. 
Anna, one of the defining moments with Julka is when she finds out she's going on a date. We see her express a swell of emotions. Excitement turns into anxiety and then back again. How did you want to approach that sequence for the character?  
Anna Dzieduszycka: I wanted to show that Julka was falling in love with someone, even to the point of being slightly fanatic about the person. Also, this desire to be in a proper relationship and that she wants to feel feminine. I wanted to show this feeling of young love that blossoms and being this teenage girl in a way. You want to see love. You want to be in love. All these things were difficult to show but you want to see this tenderness in the character and convey all these emotions for the story.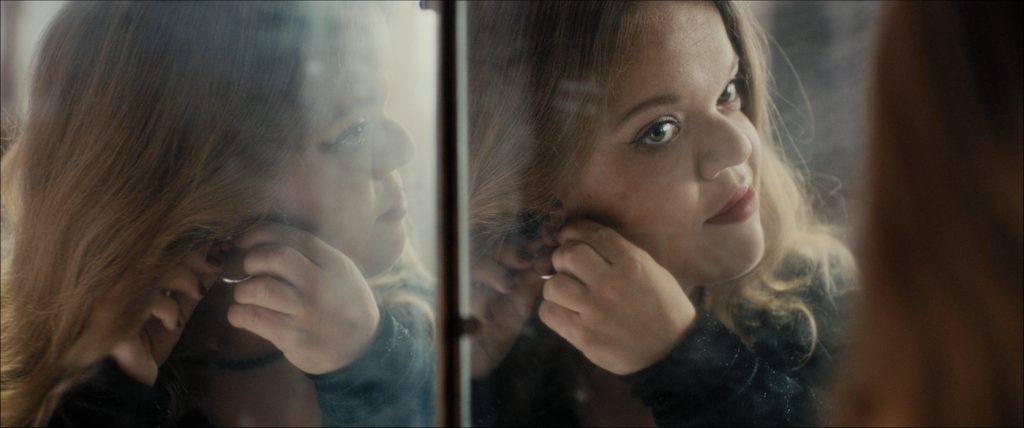 Julka and her friend Renata (Dorota Pomykala) share a meaningful friendship. How did that come together for you on set? 
Anna Dzieduszycka: This relationship was really important to me because in my life friendship and family are things that really matter. Dorota was very huge in the film due to her strength of character. The strength of women. Girl power so to speak. It was important to show that these two women support each other.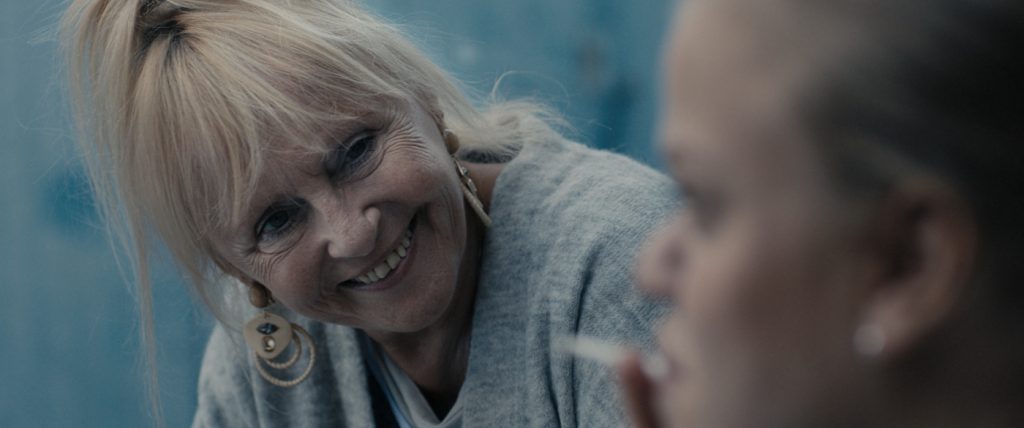 I'm curious, Anna, what are you hoping audiences take away from seeing The Dress? 
Anna Dzieduszycka: Perhaps we should treat others the way we would like to be treated. To me, that's the main message, but I'd like the world to see that there's nothing unusual when someone has a slightly different appearance. That we all have to understand we have the same needs. We want to be accepted. We want to be included. And that we should be honest with each other. I'd like to see this in the world so we can all come together and create together. 
Tadeusz, this has been a long and treasured journey. You made this project out of the Warsaw Film School. Do you have any advice for other budding filmmakers? 
Tadeusz Lysiak: You shouldn't be afraid of showing cruelty or evil on the screen because I think that we live in a time where we are slowly changing for the better but there are a lot of things to improve. Cinema has the power to change the world and sometimes we have to show what is wrong with society and what is wrong with the world to give people an urge to start making it better. 
Also, apply to Warsaw Film School. It's a cool place to develop your skills and they teach you how to promote your film and what to do after it's completed. It has been a lifetime experience studying here. Now it's even more surreal.