"The Batman" Posters Tease The Riddler's Diabolical Games
Writer/director Matt Reeves has likened his take on the Riddler (Paul Dano) to the notorious Zodiac Killer, that cipher-loving lunatic who tormented Northern California in the late 1960s and was never caught. (David Fincher's Zodiac brilliantly explores the unsolved case, by the way.) Warner Bros. has just revealed a bunch of new posters for The Batman, and they're all influenced by the Riddler's particular brand of psychopathic puzzles. The film's four major characters—Robert Pattinson's Bruce Wayne/Batman, Zoë Kravitz's Selina Kyle/Catwoman, Colin Ferrell's Oswald Cobblepot/The Penguin, and Dano's supervillain Edward Nashton/The Riddler are featured with the latter's handwritten notes covering their images.
These posters come on the heels of the first look at an actual scene from the movie, set at a funeral, in which most of the major players in Gotham, including Bruce Wayne, are in attendance. This offers the Riddler an ideal opportunity to make a grand entrance, and he doesn't disappoint. The scene sets up the stakes for Batman and Gotham writ larger, and announces the arrival of a criminal obsessed with his brand of demented justice.
Let's have a look at those posters, shall we?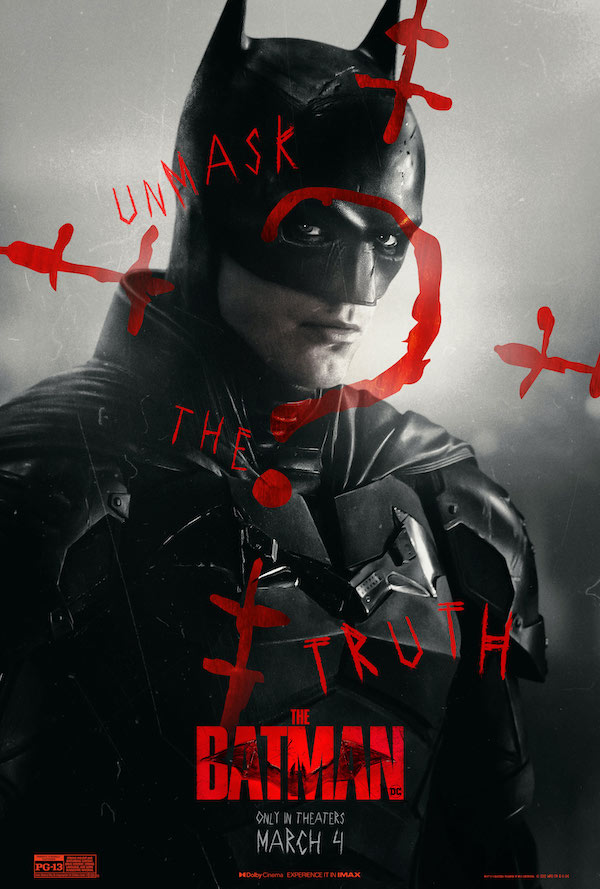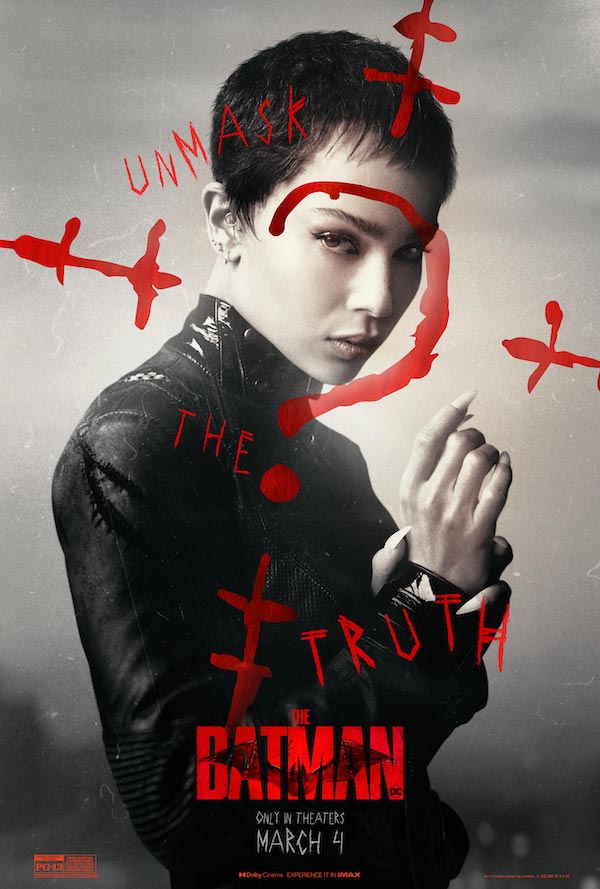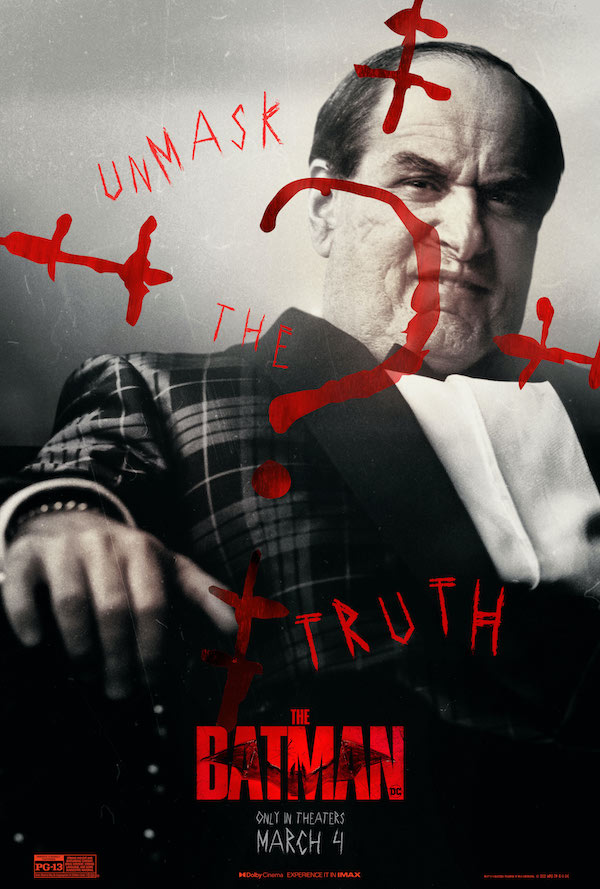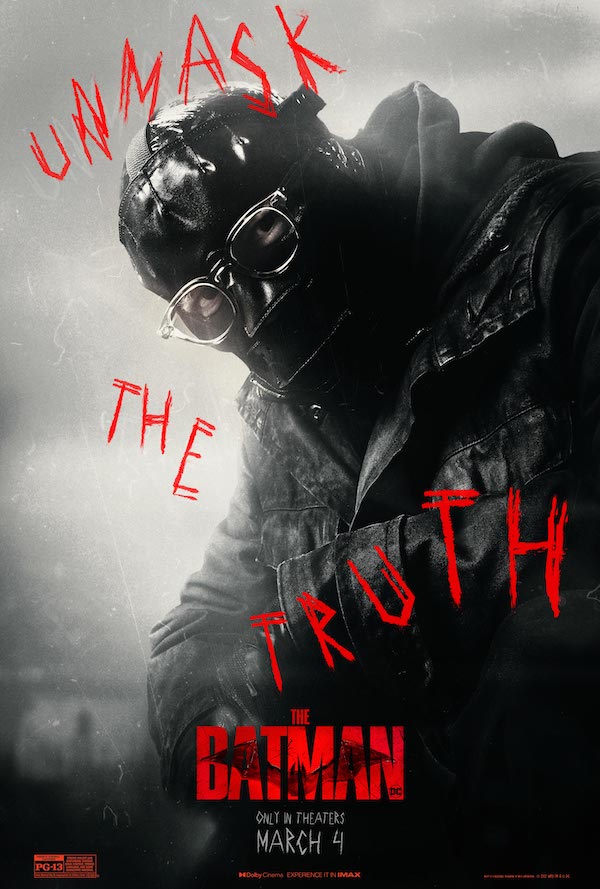 Reeves has said that The Batman will be more of a noir detective story than your typical superhero fare, and the Riddler is the perfect villain to support the genre. The enigmatic lunatic will be leading Batman through a deadly game of bat-and-mouse, with the explicit threat of unmasking Batman while he racks up a body count.
Of course, there will be a cat on the prowl, too, and early indications are that Kravitz's Catwoman will factor into this story in a major way. One has to wonder if the Riddler has factored her into his plans.
The Batman swoops into theaters on March 4, 2022.
For more on The Batman, check out these stories:
"The Batman" Funeral Scene Reveals the Riddler's Deadly Obsession
"The Batman" Drops New TV Spot Teasing the Riddler's Deadly Game
"The Batman" Runtime Reveals one of the Longest Superhero Movies Ever
"The Batman" Drops Two New Posters Highlighting a Different Kind of Gotham
Featured image: "The Batman" new theatrical posters. Courtesy Warner Bros.