"The Batman" Drops Two New Posters Highlighting a Different Kind of Gotham
The look of writer/director Matt Reeves's upcoming The Batman has a distinct feel to it we haven't quite seen before. Two new posters released by Warner Brothers highlight this aesthetic, one offering the rare sunny day in Gotham and featuring Batman (Robert Pattison) and Catwoman (Zoë Kravitz), and another a darker nod towards the film's central struggle.
The new posters got us thinking about the ever-morphing look of the entire Batman franchise. While Gotham is always depicted as a dangerous place, you have to remember it's worn plenty of guises over the years. In Tim Burton's seminal 1989 Batman, Gotham was a carnival of bright, bold colors, both menacing and mercurial at the same time, embodied by Jack Nicholson's gleefully insane Joker. In the iterations of Batman's tortured hometown that followed Burton's Batman and Batman Returns, Gotham cycled through increasingly cartoonish styles, reaching its zany apogee in Joel Schumacher's Batman & Robin, in which Gotham was consciously constructed to look toy-like and lighthearted to appeal to kids (and their merch-buying parents). It wasn't until Christopher Nolan reinvigorated the franchise in 2008—and superhero films in general—with Batman Begins that Gotham started taking on a more sinister, grittier vibe. Yet Nolan's Gotham could also be pristine, even beautiful, a colossal metropolis that could be grimy (as it was in Batman Begins during the Scarecrow's "Fear Gas" attack) and majestic (as it was in both The Dark Knight and The Dark Knight Rises).
This brings us to Reeves' vision of Gotham and Batman's world, which skews towards a noir palette of blacks, greys, and most notably red. In fact, Reeves and his team have utilized the juxtaposition between black, Batman's house color (if you'll allow), and red to great effect. They've done this with the new logo and title design, posters, and still images.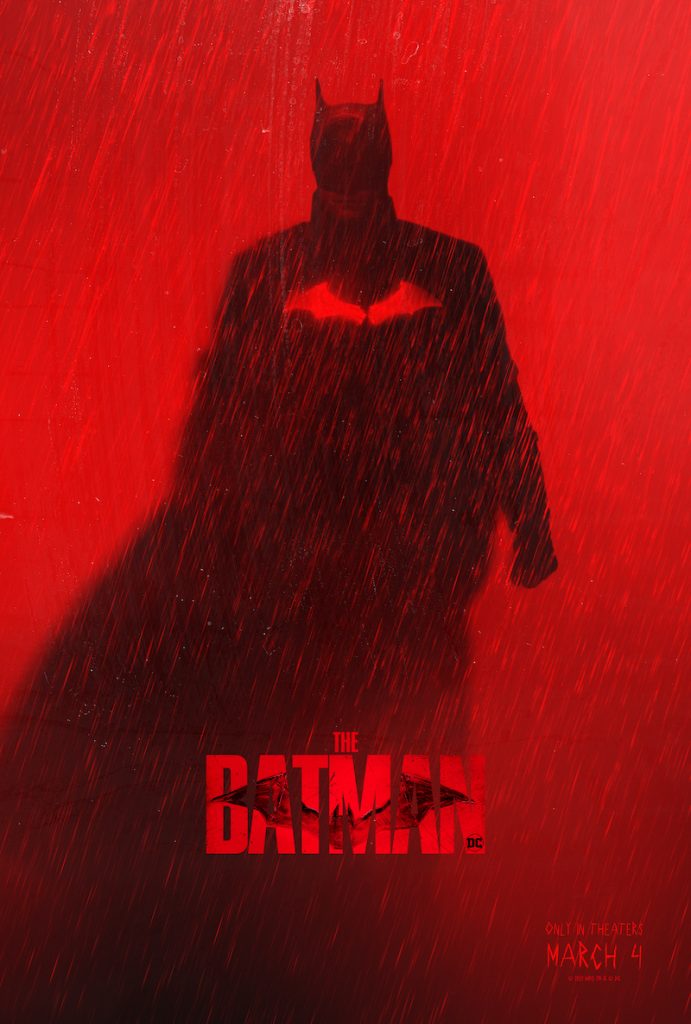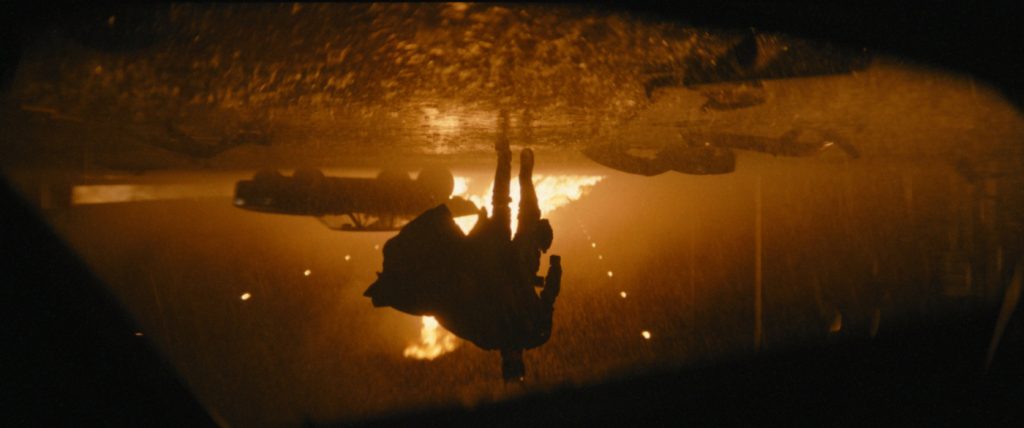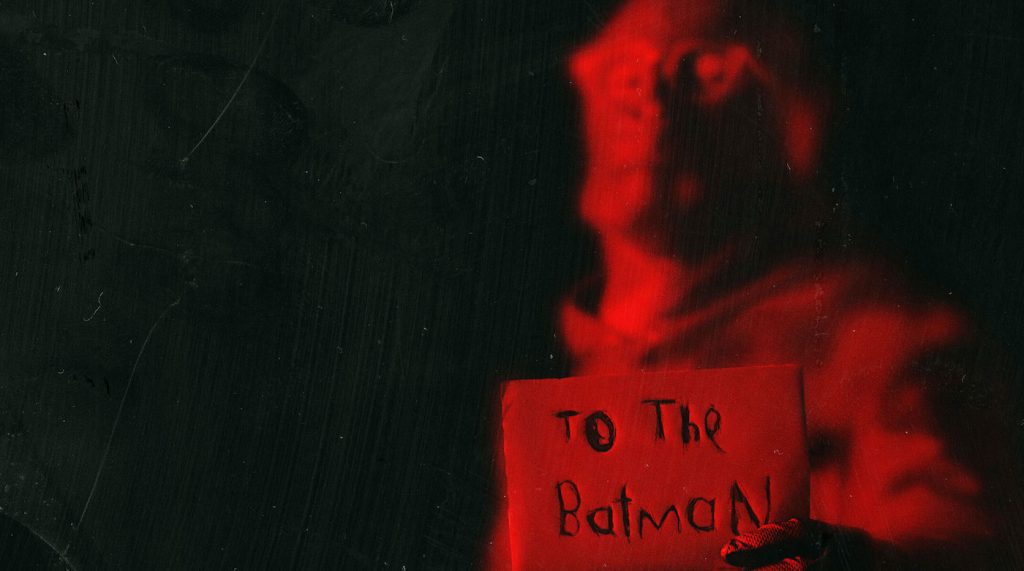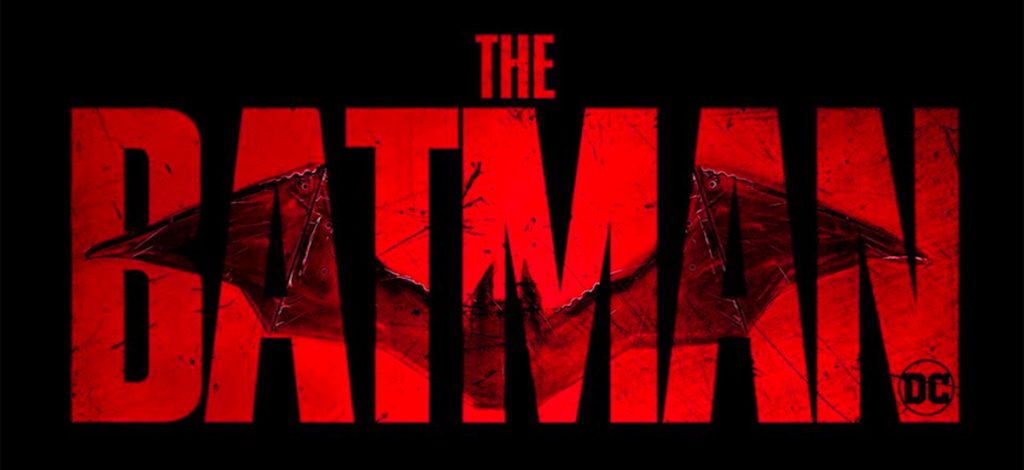 Back to the two new posters. In the first, the "Bat and the Cat" relationship between Bruce Wayne and Selina Kyle/Catwoman is once again put front and center, set against a surprisingly beautiful sky. A second poster utilizes the red title design and a new logline, which reads "Unmask the truth," a reference to both the Riddler (Paul Dano) and Batman himself.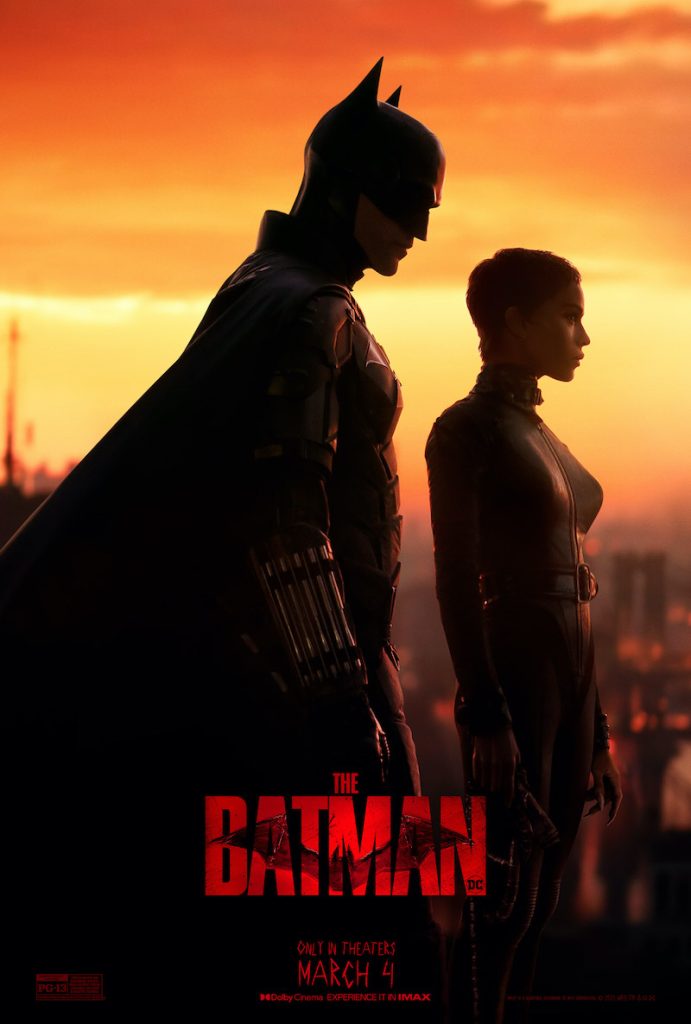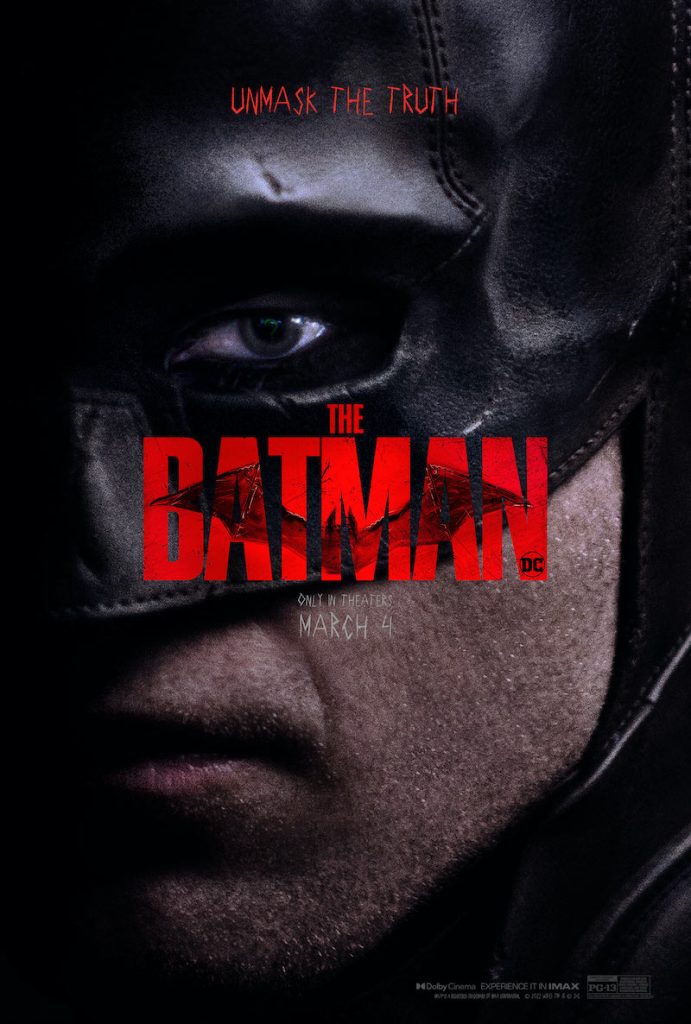 Needless to say, The Batman is one of the year's most eagerly anticipated films, rebooting a new franchise for arguably the most iconic superhero of them all. From everything we've seen, it looks just different enough to offer something fresh, while remaining true to Batman and Gotham's dark beating heart.
Joining Pattison, Kravitz and Dano are Colin Farrell as The Penguin, Andy Serkis as Alfred, Jeffrey Wright as Jim Gordon, and John Turturro as Carmine Falcone.
The Batman swoops into theaters on March 4.
For more on The Batman, check out these stories:
Robert Pattinson Hints His Batman Isn't Straight-Up Heroic
"The Batman" New Images Includes the Riddler, the Penguin, & Catwoman
New "The Batman" Images Tease Catwoman's Crucial Role
"The Batman" Drops New "Bat and The Cat" Trailer
Featured image: L-r: Robert Pattinson is Batman and Zoë Kravitz is Catwoman in "The Batman." Courtesy Warner Bros.