"Spencer" Director Pablo Larraín on the Horror & Humanity in His Princess Diana Movie
Director Pablo Larraín did not set out to make a horror movie with Spencer. But his unconventional portrait of Diana, Princess of Wales (Kristen Stewart), set over Christmas weekend in the early 1990s as her marriage to Prince Charles (Jack Farthing) is unraveling along with her psychological state, offers an eerie interpretation of the British royal's turbulent inner world.
"It's not that I wanted to make a horror movie. I wanted to make a movie from her perspective and the difficulties she was facing," says Larraín in a Zoom interview the day before Neon released Spencer in theaters.
"As with the [other] movies I've made, I can have a very specific idea of what it is but I know that I am entering a void of uncertainties, and instead of being scared by them I try to embrace them, to incorporate them into the process," Larraín says. "I knew that once we enter [Diana's] point of view, it could turn into a psychological state of panic and horror."
Larraín, the Chilean director best known in the US for his English-language debut  Jackie (2016) starring  Natalie Portman, found the film's tone of gothic horror and haunting poetry in moments that include Diana wandering alone through her abandoned childhood home and the specter of Anne Boleyn, the beheaded wife of King Henry VIII. But certainly, he knew that his star was up to the task of taking Diana into an otherworldly realm. He says Stewart, who seems to have a lock on a best actress Oscar nomination for her fearless portrayal of Diana, British accent and all, was always his first choice for the demanding role.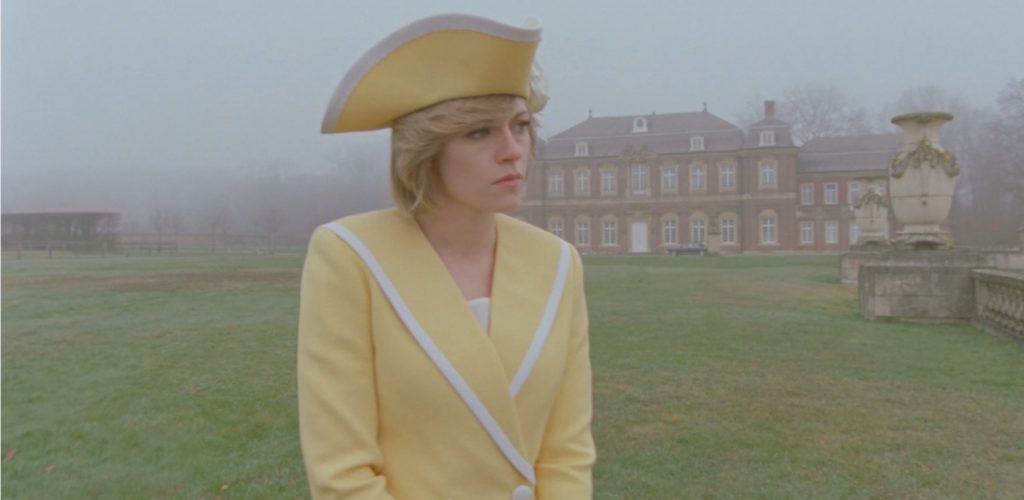 "I called her on the phone and talked to her about it and it was a very odd conversation because there was a lot of silence. We were both listening to each other and I was wondering, are we going to do this? And she said, 'Dude' — in a very American accent — and then we just got right into the process," Larraín says. "Once you have a Chilean director, then anything is possible, I guess. So the idea that Kristen Stewart is American was not a problem. It was most challenging for her more than for anyone else. I cannot articulate a very long or responsible answer [about why she was cast]. The truth is, it just felt right. There are things related to mystery that Diana had that Kristen Stewart has. She's a very gifted actress but it can be indescribable, which is what you ultimately want.  She took it very seriously and she went for it. But the most important thing is to have the proper emotional approach."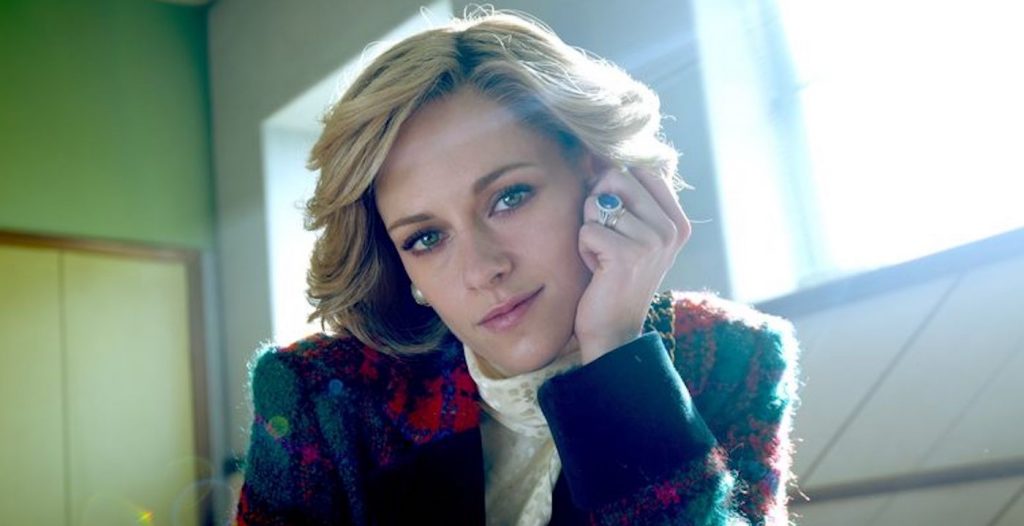 Larraín credits screenwriter Steven Knight for the film's emotional center: Diana's relationship with her two young sons, William (Jack Nielen) and Harry (Freddie Spry). But that focus grew sharper as shooting progressed. "I admit that I thought the movie we were making was more about identity. But, as we talked about, there are the things you discover as you make it. Thanks to those boys who played Williams and Harry, we were making a movie mostly about motherhood," he says. "There are probably very few things I have in common with them for a million reasons but I saw the reality of someone who is protected by a mother. That is very beautiful and it's probably the most relevant thing that Diana ever had in her life and it made her stronger."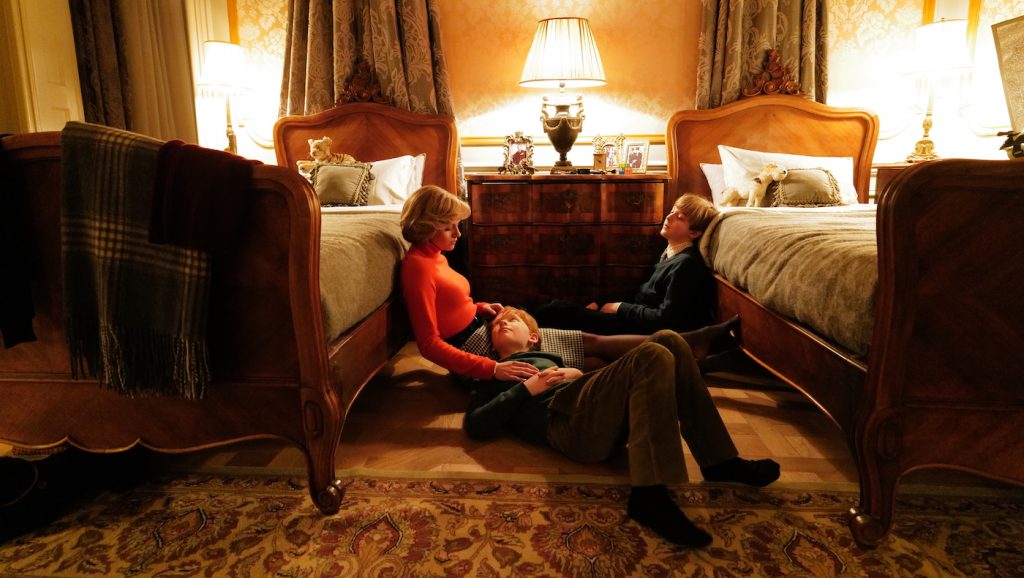 A mother trying to shield her young children from the glare of the world's spotlight is just one of many things Diana shares with Jacqueline Kennedy, as Larraín depicted in Jackie which was set in the days following President John F. Kennedy's assassination.
"I don't think this movie would exist without Jackie," says Larraín. "It gave me the angle and the energy to approach this story. There are many things in common — they were women who helped shape the last half of the century; they were fashion icons and pop icons; they were linked to powerful families and powerful husbands. They had tragic lives but were able to shape their own identity in that context. They weren't just witnesses or victims to their environment; they were able to stand out and say 'this is what I am,' and were able to struggle and go there. That's why we relate to them. If Jackie is a movie about memory and grief, I think Spencer is about motherhood and identity."
Larraín also credits Knight for the important dynamic between Diana and some of the servants who prove to be closer allies than members of the royal family. "She did have a lot of interaction and was very close to people on the staff. Most of her friends were there. Steve chose to have the family more in the background and have the servants, especially Maggie who is played by Sally Hawkins, and Darren who's played by Sean Harris, as most close to her and he created an intimacy through those characters. It was a very bright idea because what you can see in those scenes is a very honest Diana. She's not expected to do what she is 'supposed to do' in front of Charles or the queen.  She's just talking to someone [with whom] she can open her heart."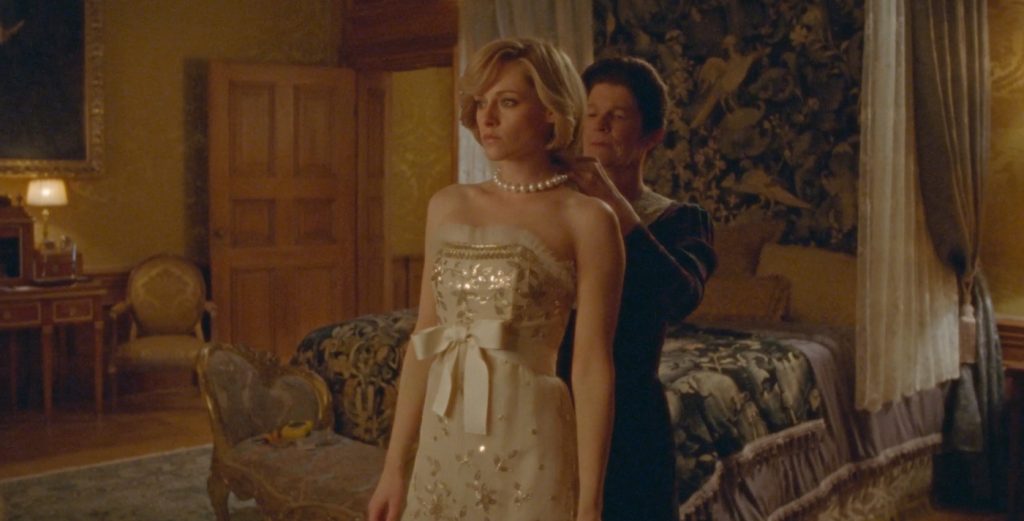 Besides Knight and Stewart, Larraín surrounded himself with top-notch craftspeople including French cinematographer Claire Mathon, famous for her lensing of Portrait of a Lady on Fire and Atlantics in 2019. Mathon shot Spencer mostly in 16mm says Larraín, with one-third of the film, the night scenes, shot in 35mm. Longtime collaborator Sebastián Sepúlveda, who edited Larrain's Jackie, Ema (2019), and The Club (2015), also edited Spencer.
But one of the most important contributions may have come from an unlikely source: Larraín's own mother. The director says he drew on his memory of how much she loved Diana.
"I saw my mother connect with Diana as I grew up," he says. "When Diana died in 1997, I saw her very sad and I realized that hundreds of millions of people around the world were moved as well. I realized that Diana was a person born to privilege and had access to all these things but was trapped inside a complicated, very unusual, very particular family situation because it is the only family like that on the planet trapped in history and tradition."
Spencer is in theaters now.
For more on Spencer, check out these stories:
"Spencer" Screenwriter on Getting Inside Princess Diana's Headspace
See Kristen Stewart as Princess Diana in First "Spencer" Trailer
Kristen Stewart is a Young Princess Diana in First "Spencer" Image
Featured image: Kristen Stewart is Princess Diana in "Spencer." Courtesy Neon.