"Spencer" Screenwriter on Getting Inside Princess Diana's Headspace
Spencer (opened on Friday, November 5) casts Kristen Stewart as Princess Diana, rumored to be "cracking up" when she reluctantly joins the royal family in an enormous countryside manor for a tense Christmas holiday. The movie, directed by Pablo Larrain, describes itself as a "Fable from a true tragedy." To that end, screenwriter Steven Knight used facts gleaned from the 1991 gathering to devise a fervid psychodrama that takes place largely inside Diana's head. "I wanted this whole thing to feel like a fairy tale," he says, "And most fairy tales are usually horror stories as well. Spencer is most certainly that; it's a princess captured in a castle."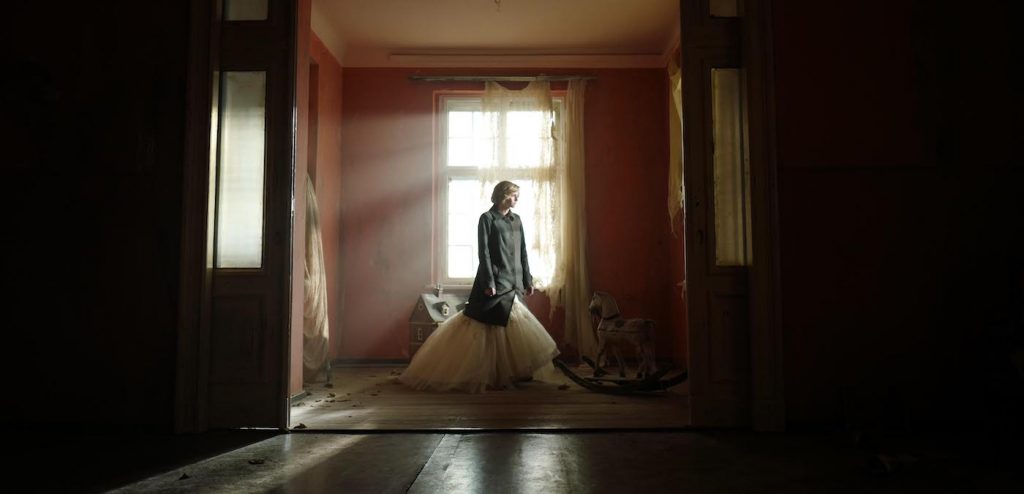 Nearly everything in Spencer happens in or around Sandringham Estate in rural Norfolk. Comforted only by her lovely sons and a sympathetic dresser, Diana contends with hallucinations, flashbacks, ghosts, a chilly mother-in-law (Stella Gonet), a distant husband (Jack Farthing), and bulimia as she struggles to make a life-changing decision.
Speaking last week from his home in England shortly after watching the just-completed series finale of his BAFTA-winning Peaky Blinders show, Knight explains why he doesn't like to read books about Diana Spencer, explains the metaphorical power of an over-the-top feast, and recalls the one royal family experience that brought him to tears.
Spencer starts with food. We see trucks full of provisions getting unloaded with military precision into the castle's gleaming kitchen. It's an impressive spectacle, but why start with food?
I took these facts about the food being delivered by military vehicles to show the weaponization of food. Imagine Diana with her [bulimic] condition, where the whole Christmas period is a series of encounters with food? I've seen the menus. It is an unbelievable amount of food. And the fact that you're weighed when you arrive at Sandringham Estate, that is truth. So without stepping away from the facts, I wanted to use all this food to establish the idea that members of the family, as a consequence of their birth, are obliged to absorb, to take, to accept. But what Diana can't do is to take it in and keep it. She spits it out. The food is almost a metaphor for how she regards royal obligations.
The clothes in this film also play a big role in defining Diana's situation. It's only a three-day visit, but her bedroom has a wardrobe rack holding dozens of immaculate outfits affixed with tags telling her exactly when and where she will be wearing each gown.
Again, that is fact. From the moment she decided to marry Charles, Diana was observed by the world for what she wore — her outward appearance — so there is Diana the external, and then there is our subject, which is Diana the internal. The soul within. The clothes represent the way the external [appearance] is controlled to the nth degree, but the internal cannot be controlled. And that's the conflict.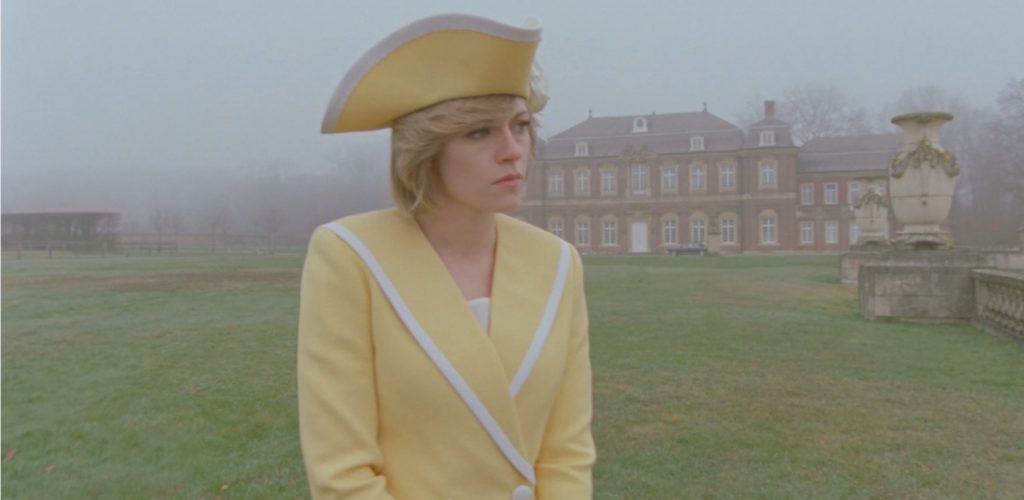 Even though she's surrounded by rich food and fabulous clothes, Diana's miserable. Some people might ask "Why is she complaining?"
What Diana wants is freedom. When Sally Hawkins' character Maggie, Diana's dresser, says to her "You're a princess, you've got all this money, you've got pearls and everything" — that is certainly a point of view lots of people have. But, you know, be careful what you wish for.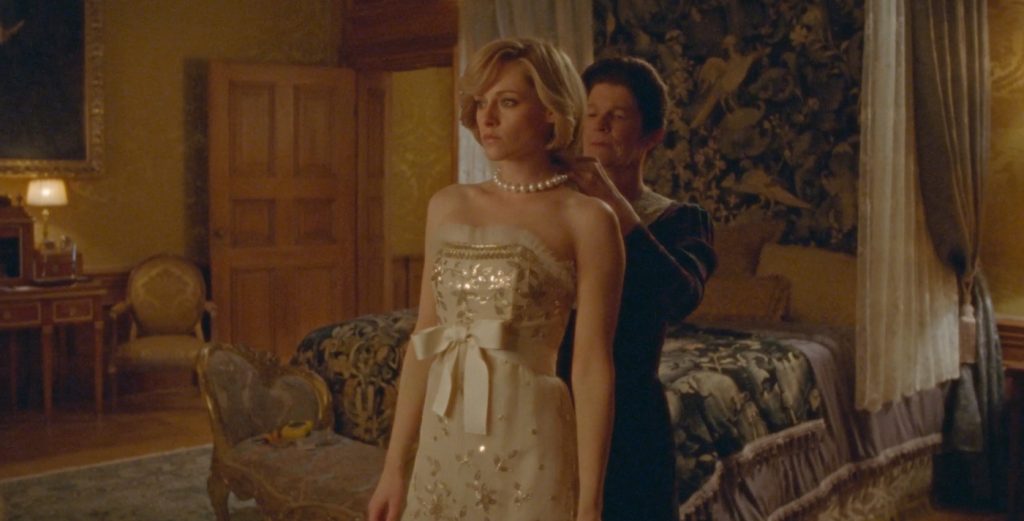 You give Prince Charles one great scene with Diana, but a conventional bio-pic would likely show more interactions between Diana and her husband. Why not write Prince Charles a bigger part?
I didn't want this to be about a marriage. I wanted it to be about Diana. I wasn't interested in establishing the characters from the rest of the family. And also, there are pitfalls to representations of Charles. I wanted to make sure that he didn't come out of it looking like a villain, because he's not.
Prince Charles shares bitter insights about what it means to be a royal when they're facing each other from opposite sides of a pool table. How does his point of view impact Diana?
He reminds her, "We have to be two people." Charles understands that his family's been born into a position where they have obligations and duties. He tells her that when you are on view, you have no choice. You cannot behave like a human being. Charles is there for a specific reason, to move Diana's situation forward so she's closer to making her decision.
There must be hundreds of books about princess Diana but you didn't read any of them. Why not?
I find that history books look for patterns and make it look as if everything that happened was inevitable. Anything that does not fit the pattern is ignored, whereas present time day-to-day life is chaotic. That's why I wanted to get first-hand accounts of Diana's real life. And of course, as with anybody's real life, the facts are way weirder than what you could think of.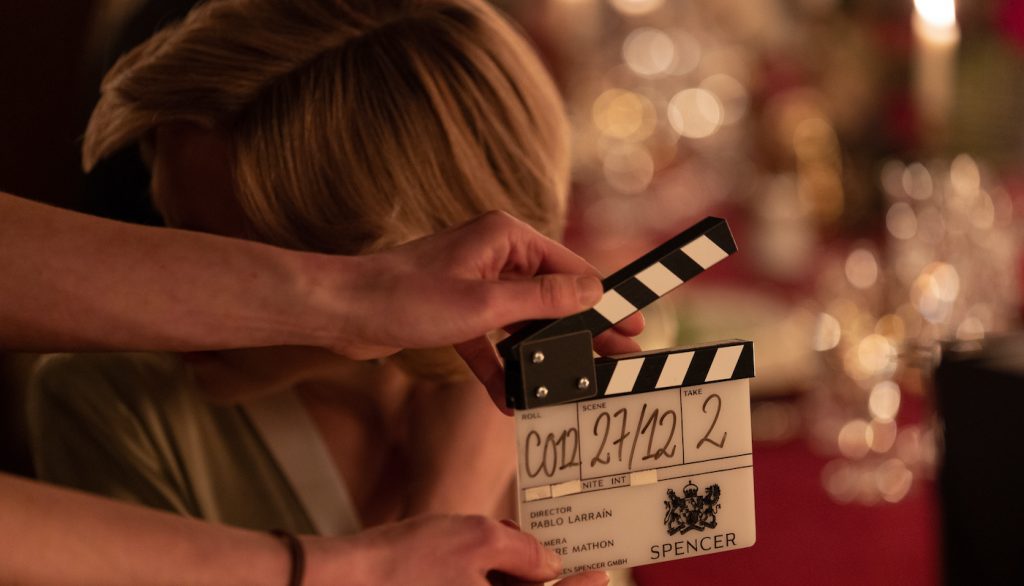 So you interviewed people that knew Diana personally. Who did you speak to?
All the conversations I had were on condition of confidentially so I can't be specific about any individuals, but with the help of a researcher and some people that I knew, I was able to track down the people I needed to speak to. I found an incredible amount of empathy for Diana among the staff. They really hoped she would succeed.
After spending time with people who spent time with Diana, what did you learn about her that you didn't know before?
Even though Diana was born into an aristocratic family, she was not ready for the rigors of royalty and she could not absorb it. So what I got from talking to these people was being able to see Diana, the real person, without any reflected glory. You're not getting the icon. You're getting the human being who goes into the kitchen at two in the morning to eat a chicken drumstick.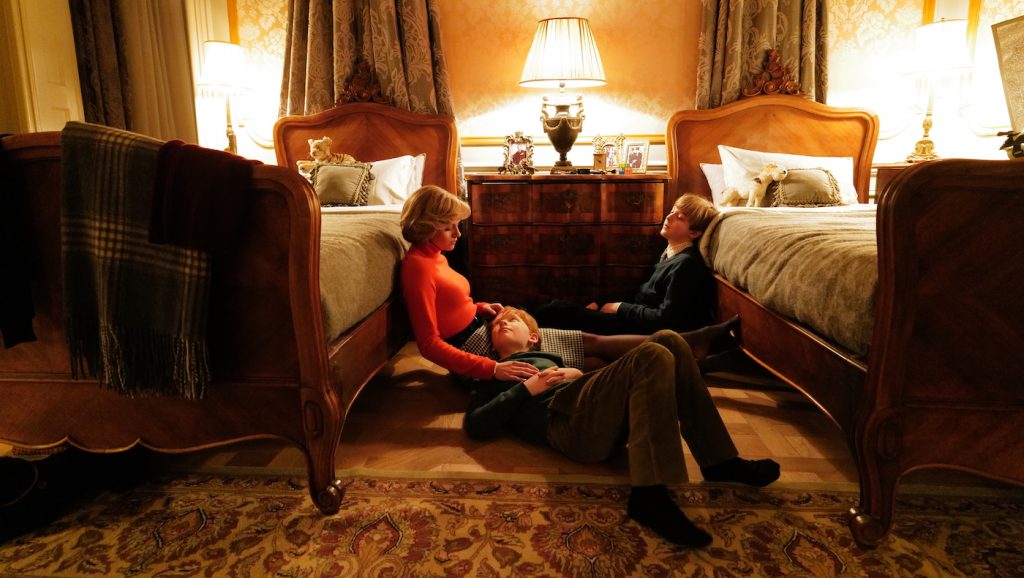 Spencer marks the first time you've collaborated with the director Pablo Larrain. When you guys got together, how did you two conceptualize the story?
Neither of us wanted to do a biopic where you're already given a beginning, middle, and end. You don't have much freedom. What I wanted to do was to pick a relatable situation: It's Christmas, you're with the family, there's tension. A lot of us know that feeling. Then you take a snapshot and hope that if you limit geography, if you limit time, you can intensely scrutinize the central character and hopefully get to the human being.
Was it exciting for you to drill into Diana's headspace and tell this story from her point of view?
Yes, that was exactly the mission. Diana spent her life being observed. Rather than doing that, we wanted to show what she sees. We're not looking at her. We're looking from her and seeing the things that are going on around her. This gives you the permission to write the fable, to see the ghosts, to feel the mythical elements.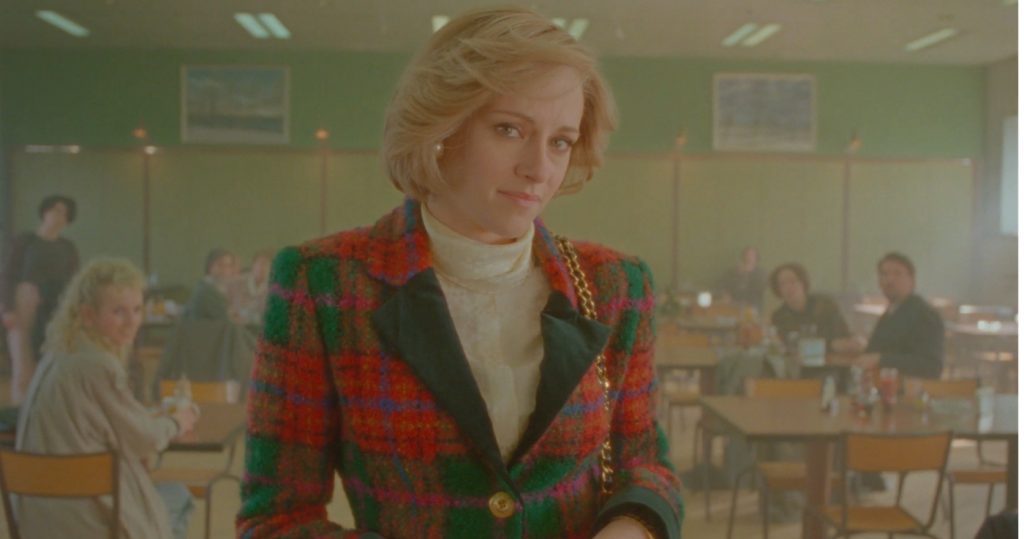 You created the much-loved Peaky Blinders, which deals with working-class criminals from the 1920s. I wouldn't necessarily peg you as being a royal watcher. Before you took on Spencer, had you considered writing a screenplay about Princess Diana?
It was the furthest thing from my mind. I had not been preoccupied with Princess Diana apart from the fact that when she died, on the day of the funeral I was in Canada working. I got up early, put on the TV, and watched the funeral. As a student of English-ness, which I think I am, I saw something I thought would never happen: the gates opened, the funeral cortege emerged and I saw ordinary English people wailing, sobbing in a way I didn't think English people would ever do. With the cannons firing, it was the most powerful piece of drama. And I thought, "What has she done to make this happen to English people and why am I sitting here in a Canadian hotel room with tears in my eyes.?" So when Pablo suggested doing something about Diana, I thought, maybe this film can be a way of exploring what the hell happened.
Featured image: Kristen Stewart is Princess Diana in "Spencer." Courtesy Neon.