"Dune" Hair & Makeup Department Head Donald Mowat's Delightful & Disturbing Designs
With the highly anticipated release of Dune in theaters and on HBO Max here at a long last, fans will finally see director Denis Villeneuve's vision of Frank Herbert's epic sci-fi novel come to life. Dune is about the intergalactic power struggle between House Atreides, House Harkonnen, and the Fremen. Paul Atreides (Timothée Chalamet), his father Duke Leto (Oscar Isaac), and his mother Lady Jessica (Rebecca Ferguson) are asked to travel across the galaxy to govern from Arrakis, the desolate, dangerous planet its indigenous population the Fremen call Dune. Arrakis is rich in Spice, the most valuable commodity in the universe. Members of vicious, violent House Harkonnen, led by The Baron (Stellan Skarsgård) have plans to get control of Arrakis, killing anyone in their way.
The world-building of Dune is extraordinary, requiring all below-the-line departments to bring their best, from production design to costuming and hair and makeup. The Credits spoke to Donald Mowat, a longtime collaborator with Denis Villeneuve who headed the hair and makeup department for the new film, about his experience designing these sometimes naturalistic, sometimes terrifying, and otherworldly looks.
DP Greig Fraser shot Dune on a large format digital camera, then Villeneuve transferred the image onto 35MM film, which was scanned back into digital. Fraser called it 'a beautiful melding of digital and analog'. How did that impact the choices you made when creating the naturalistic makeup used for Rebecca Ferguson and Timothée Chalamet?
Well, let's just preface it by saying Greig made us all look really good. He is a wonderful director of photography. I'm very privileged to work with a lot of people who are using the newest and latest technology, and I learned a lot about digital with Roger Deakins, who is a good friend, on Skyfall. He introduced me to Denis Villeneuve. I think the naturalistic look for Rebecca was really important to me and for Denis. Rebecca is extraordinarily beautiful. That's not even a discussion. We've seen her in Mission Impossible, but it's a manufactured look. Here she needs to be Timmy's mom, but also the concubine, and noble, and a superhuman intellectual. She's everything rolled into one. For me, I kept thinking of Ingrid Bergman crossed with Grace Kelly. She could look too young, so we gave her, I'm not going to say severe, but a more neutral, very simple hairstyle. That helped bring her age up a little bit, not so girlish, and made a parallel between her look and Miss Charlotte Rampling. The colors and tones of the foundations are neutral and very pale, because of where they live. Timmy and Rebecca also have to work visually together. I mean, he's her son. He's also his father's son, so his hair is a tamed version of Oscar's hair, which one day in the future he'll have. There was a lot of thinking it through and thinking ahead. On Dune, it was the one film I worked on where I had to think a lot into the future of how the story ends and what happens later.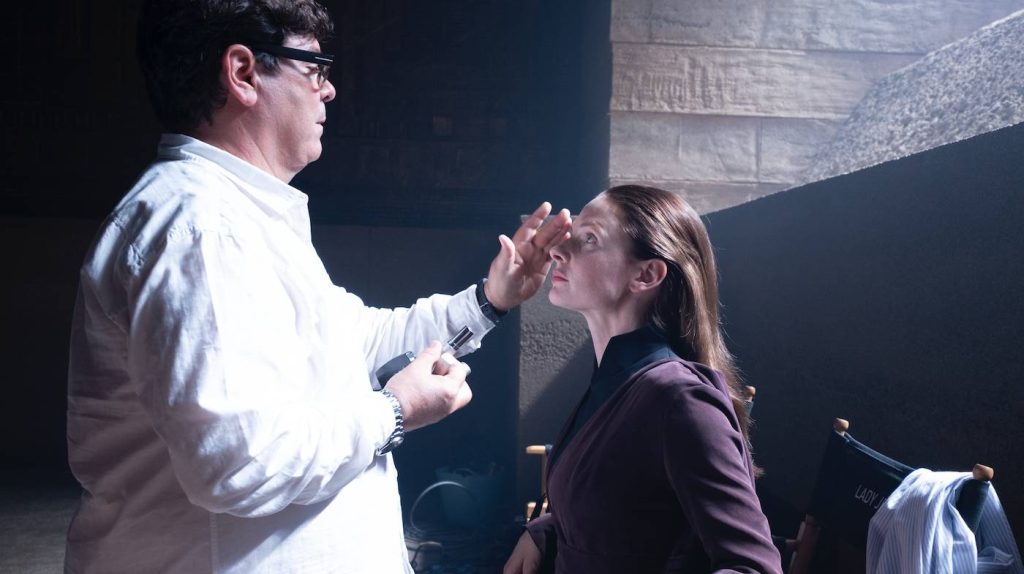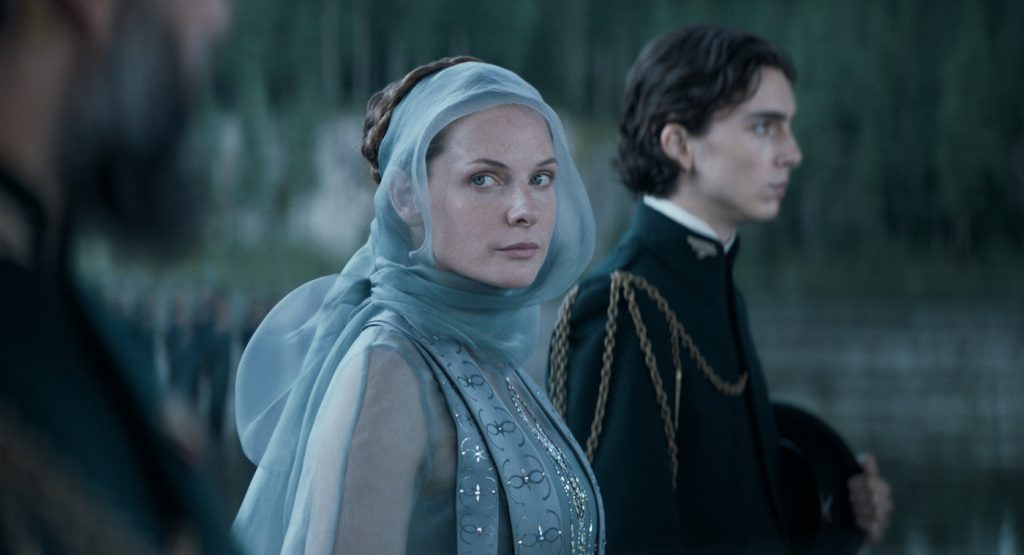 You said a major inspiration for the look of the Baron was Marlon Brando in The Island of Dr. Moreau. How were the concepts translated through your collaboration with prosthetic makeup designer Love Larson and key prosthetic makeup artist Eva von Bahr in Sweden?
When I started working on the project, there were a lot of unanswered questions. Denis had not made any decisions yet. Stellan Skarsgård hadn't been cast. It would maybe be a visual effects CG character or a combination. I came in thinking not just of Apocalypse Now with Marlon Brando, but also The Island of Dr. Moreau. Apocalypse Now is pretty easy because of the size,  but he needed a kind of menace and eccentricity, which can often go hand in hand. With Moreau, there's something deceiving or insidious about him, and I thought that was interesting. There were a lot of aspects in the design that were gorilla-like. It started where Denis and I said it's a menacing, vicious gorilla. Then it became apparent it would be Stellan, and my mind was racing, because I'd worked with Stellan, and Love Larsen and Eva worked with me many times, Love particularly. I bring him on most of my jobs to create prosthetics. They are all in Sweden. I was in Budapest, two hours away, in the same time zone. I thought it was meant to be, and I really sold it to the studio. They weren't the most obvious choice. There was a lot of sweat, blood, and tears. I mean, it could have gone incredibly wrong. What was on our side was that I knew we had a lot of time because, at the start of the film, they'd shoot with Timmy, Rebecca, Josh, and Oscar. The Baron wouldn't come in until the very end. To Denis, this was an experiment. There were a lot of cold feet, even down to the production meeting, when somebody from the studio asked about The Baron. Denis trusted me, and I can never repay him for that.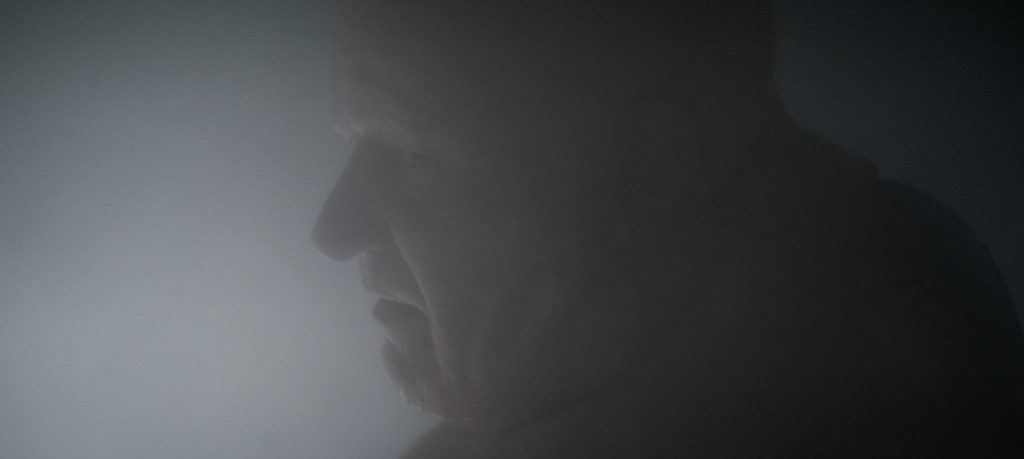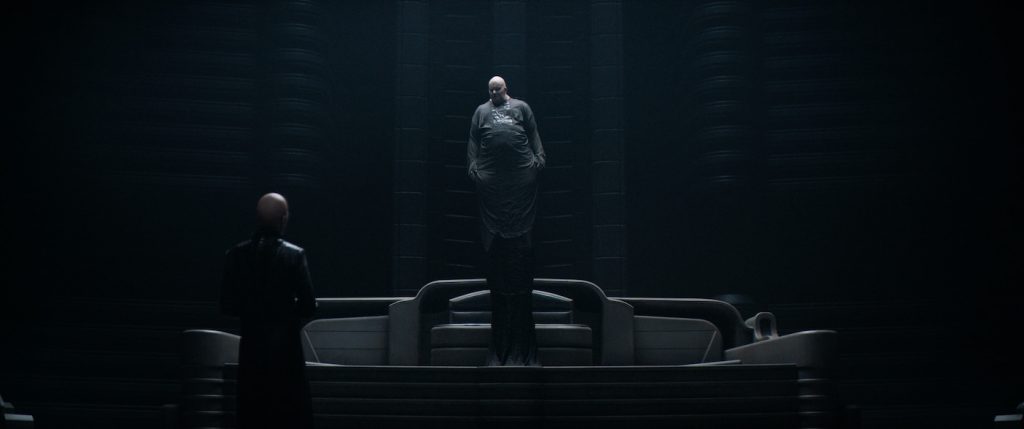 The most memorable moment is when he comes up from the black oil. 
With Love and Ava, we had five people doing The Baron. When they say 'it takes a village', it really does.  Stellan worked seven days and was only meant to work five. The bathtub scene was a real white knuckle moment. With Stellan, you don't get a more willing, enthusiastic actor. He's naked and in makeup for five hours. The bathtub posed an issue, because somebody said, 'We're going to put him in a black oil'. I'm like, 'What the hell is the black oil going to be?' Wasn't that going to take a lot of the makeup off? A release agent in the oil would take most prosthetic makeups off. Also, the suit is buoyant. It's a foam fat suit. We had to destroy a suit by poking holes in it to make it sink. That was a moment that was not my favorite, but of course, we got through it.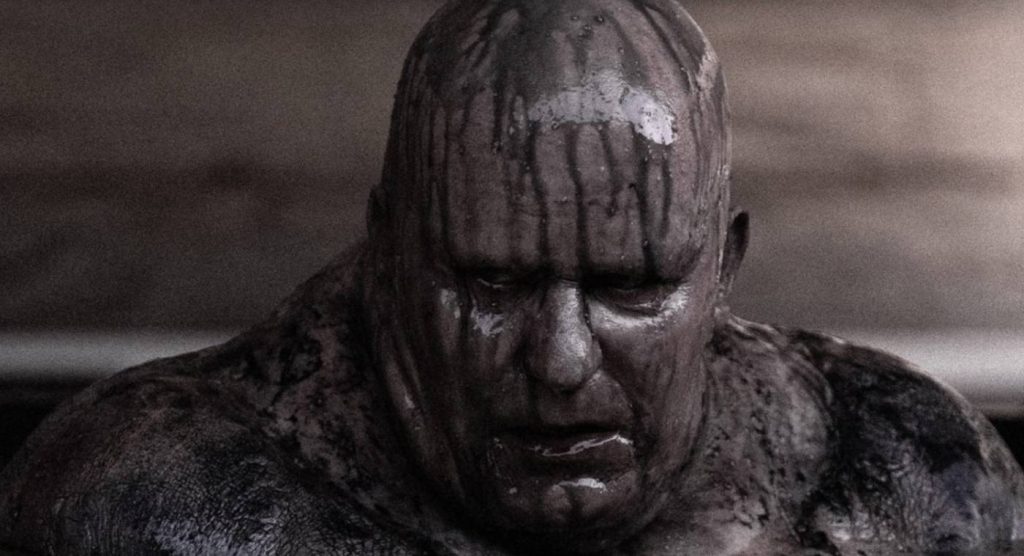 You partnered with Javier Bardem to create Fremen leader Stilgar's look that included faded tattoos and eye makeup. Can you describe a little bit of the process of working with him to come up with this finished look?
Javier Bardem is just so good. He's been a favorite actor of mine for many years. His makeup was so much fun because that was traditional character makeup. He expressed interest in working on the character together. He's deeply collaborative and was so happy to be there. I found a couple of things in the Middle East. I saw this kohl eyeliner, and thought, 'He's got to have that. He's tribal, he's nomadic, but he's still regal, isn't he, and he's in charge. So we borrowed a little Middle Eastern influence, some North African Bedouin, and a little Lawrence of Arabia. There are a lot of influences there. I loved the back and forth of working with him. He would send me these pictures, and I'd add ideas and send him something back. He does this thing on WhatsApp where he just leaves you messages instead of writing them, and I quite liked listening to it.  It was a new way of working for me, and just a joy.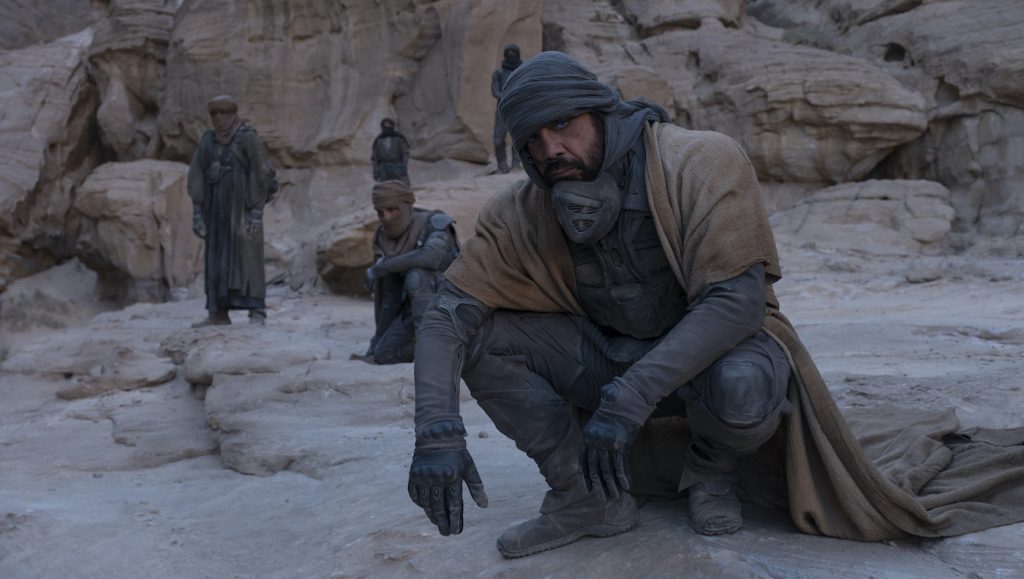 Dune is in theaters nationwide and is streaming on HBO Max.
For more on Dune, check out these stories:
"Dune" Editor Joe Walker on Cutting Denis Villeneuve's Sweeping Epic
"Dune" Review Roundup: A Majestic, Astonishingly Vivid Epic Made for the Big Screen
New "Dune" Images Reveal One of the Year's Most Anticipated Films
Denis Villeneuve Writing Script For "Dune 2" & Zendaya Will Star
Chloé Zhao Has Seen "Dune" And Was "Blown Away"
The Official "Dune" Trailer is Here (And It's Stunning)
Featured image: Stellan Skarsgård as the Baron in "Dune." Courtesy Warner Bros.