New "Dune" Images Reveal One of the Year's Most Anticipated Films
Writer/director Denis Villeneuve is already hard at work on the script for Dune 2, while we all patiently await the arrival of the first part of his (we hope) two-part epic. Warner Bros. has revealed a new slew of images from Dune, which is the first attempt at a big-screen adaptation of Frank Herbert's monumental sci-fi novel since David Lynch gave it a shot—with mixed results—way back in 1984.
The images speak to the sweeping epic that Villeneuve, his cinematographer Greig Fraser, and his cast and crew have created. We see the film's leads, Timothée Chalamet's Paul Atreides, Zendaya's Chani, Rebecca Ferguson's Lady Jessica, and Oscar Isaac's Duke Leo Atreides. We also get peeks at some of the other players who will have parts to play in the intergalactic drama, including Sharon Duncan-Brewster's Dr. Liet Kynes, Jason Momoa's Duncan Idaho, and Stellan Skarsgård's Baron Vladimir Harkonnen.
Dune is set largely on Arrakis, an arid planet where the natural resource "spice" is so abundant the locals can see it shimmering in the air above the sands. Spice is the most sought-after substance in the universe, with the ability to expand human capabilities and lifespans, making Arrakis irresistible to invasions from hostile outsiders. This is where Paul Atreides' (Chalamet) steps in. Paul travels to Arrakis, at the behest of his father (Isaac's Leo Atreides) where he meets a young woman, Chani (Zendaya). Chani is looking for help in saving her planet from those who would conquer it and take the spice for themselves. This hero's quest makes up the thrust of the first part of Villeneuve's planned two-parter, tracking Paul's journey to Arrakis and his defense of Chani and her people. It is, without a doubt, one of the most eagerly anticipated films of the year.
Dune hits theaters and HBO Max on October 22.
Check out the images here: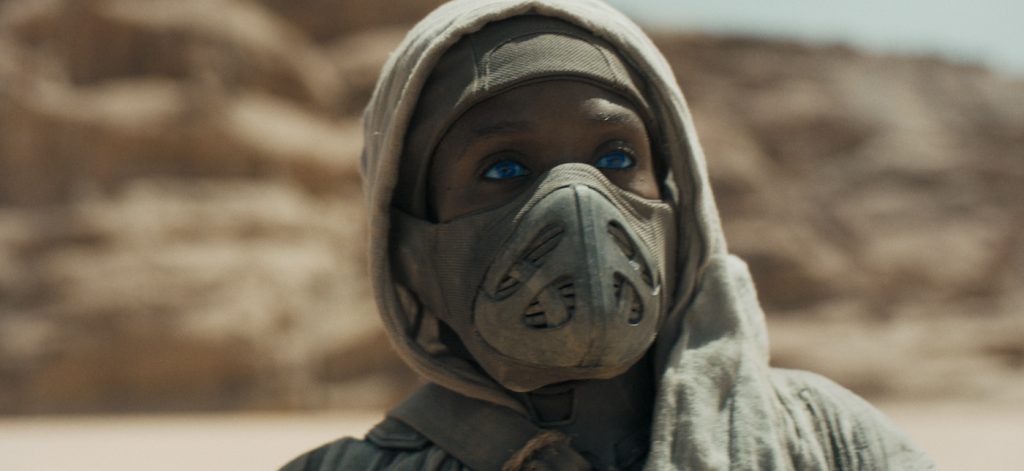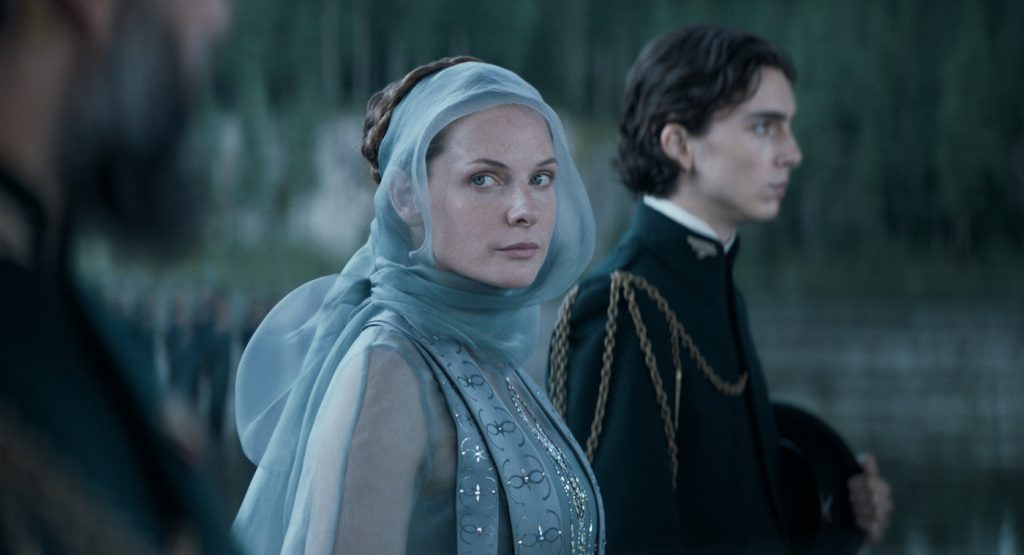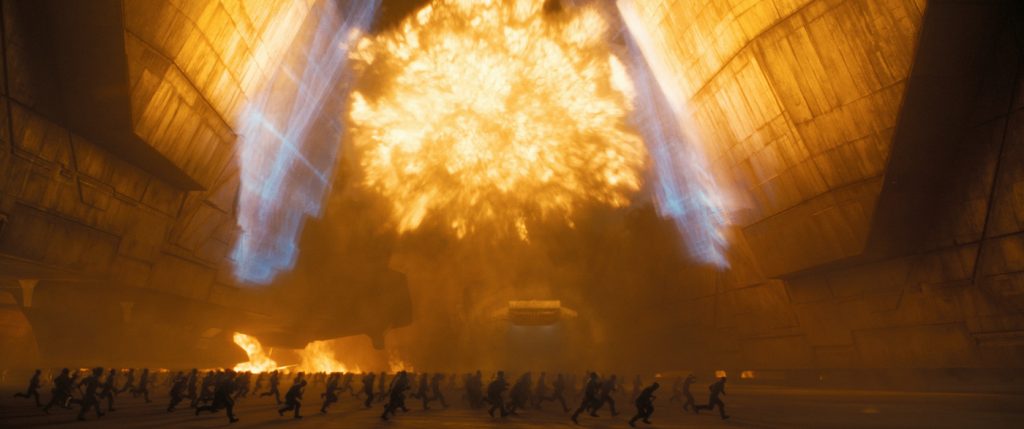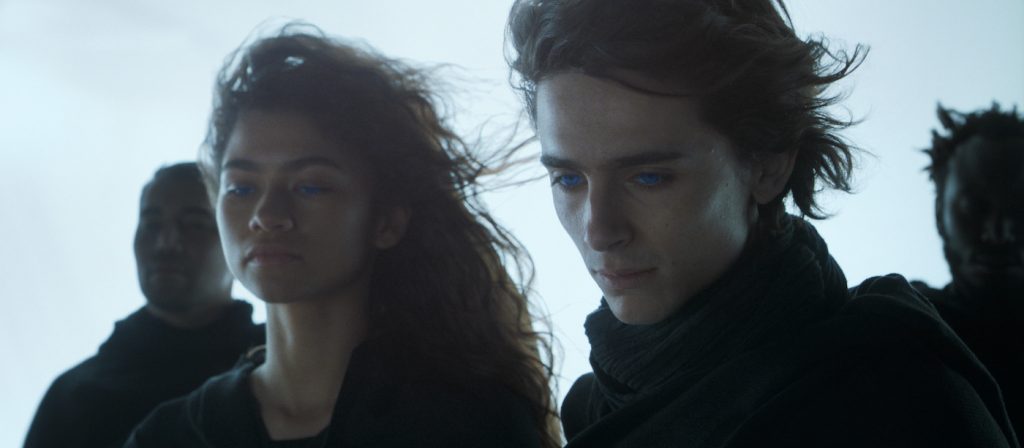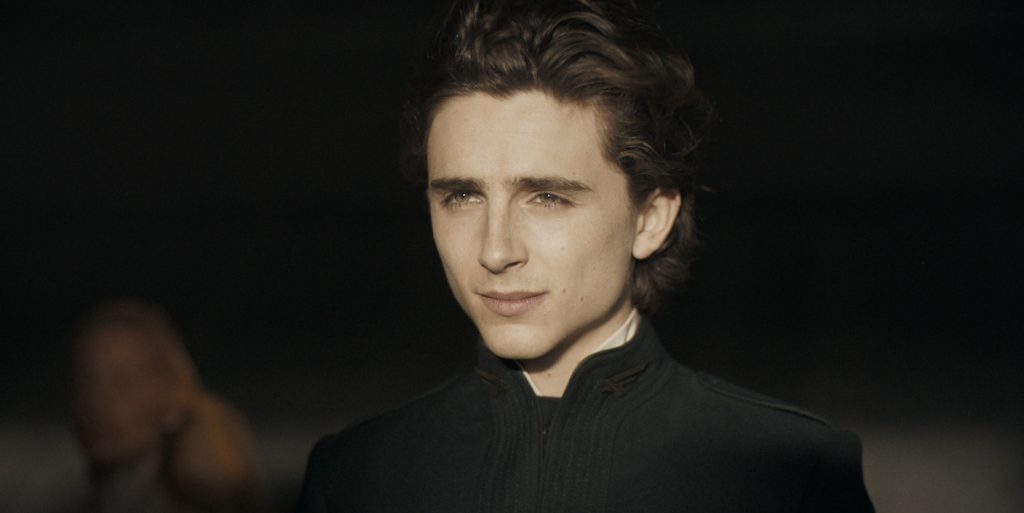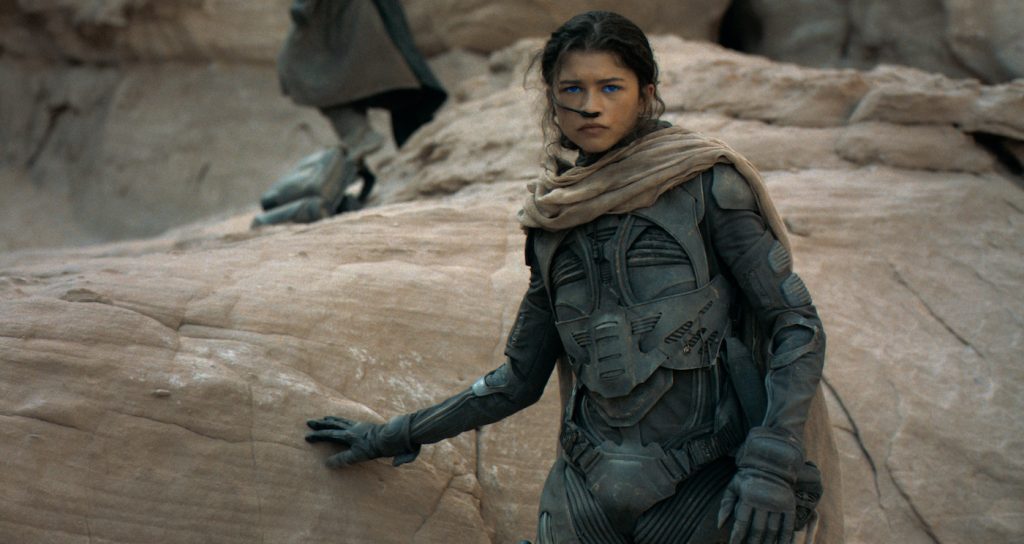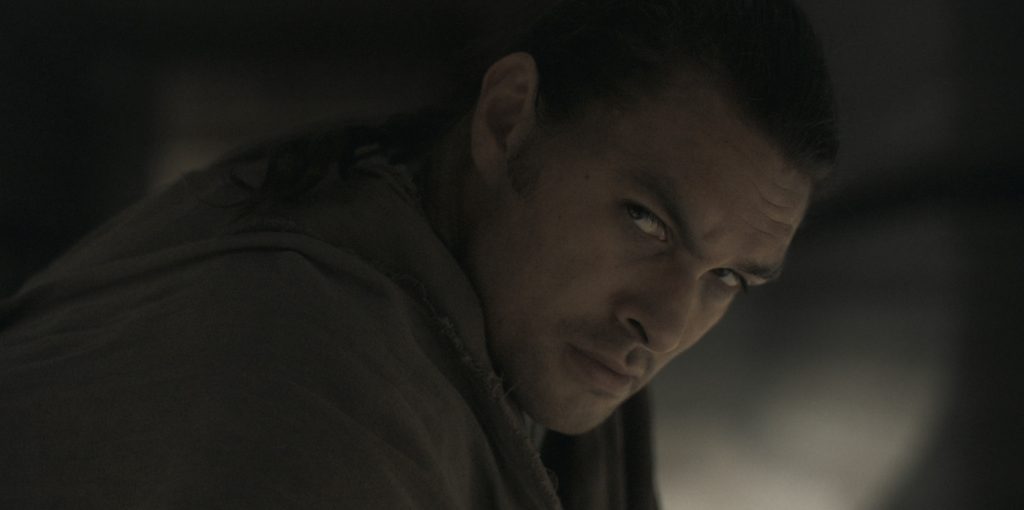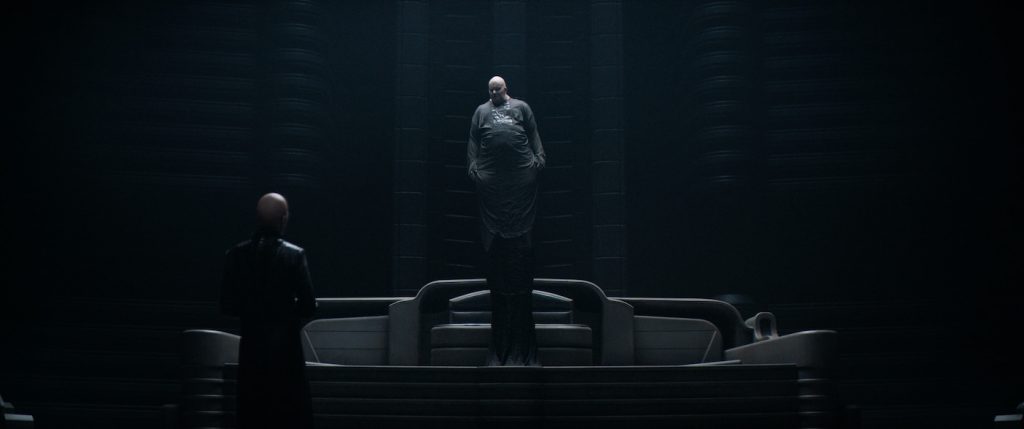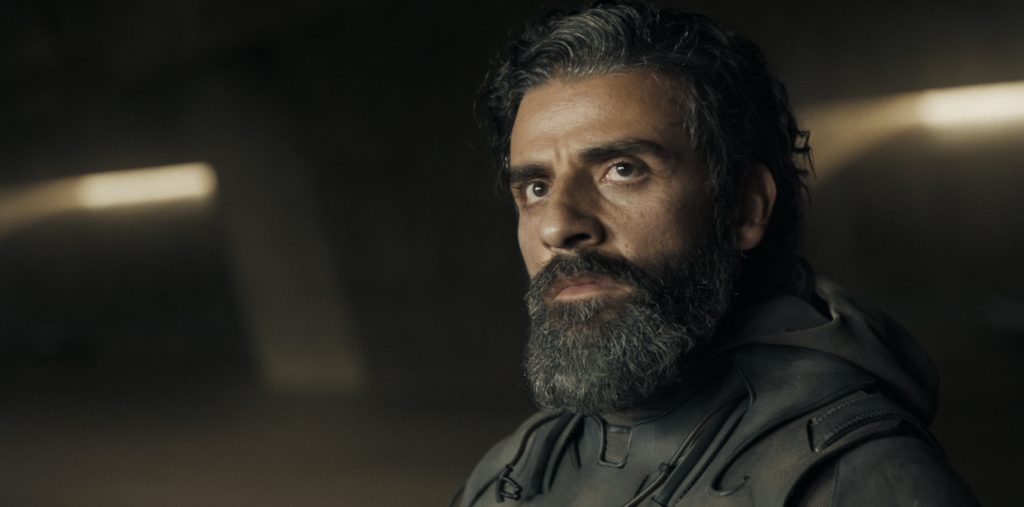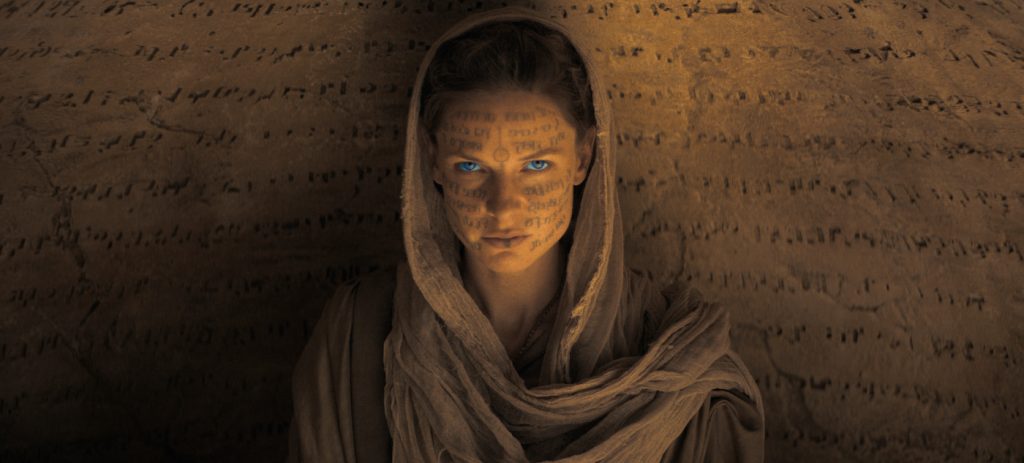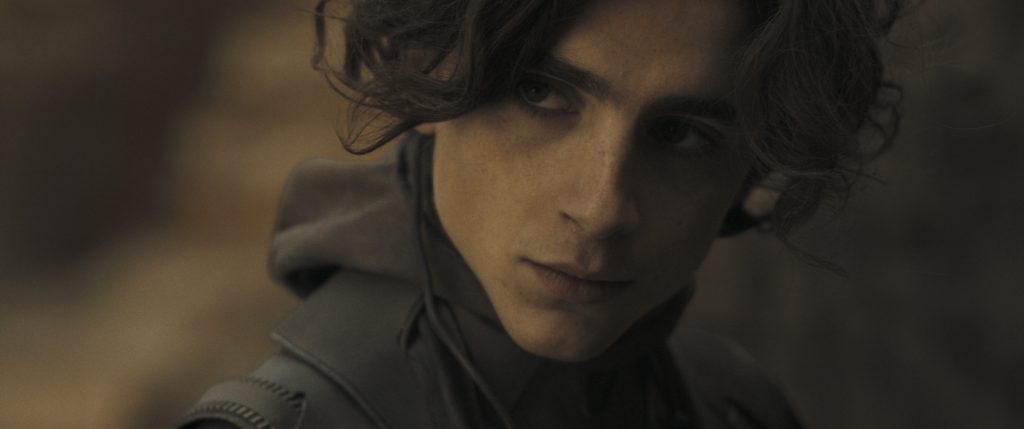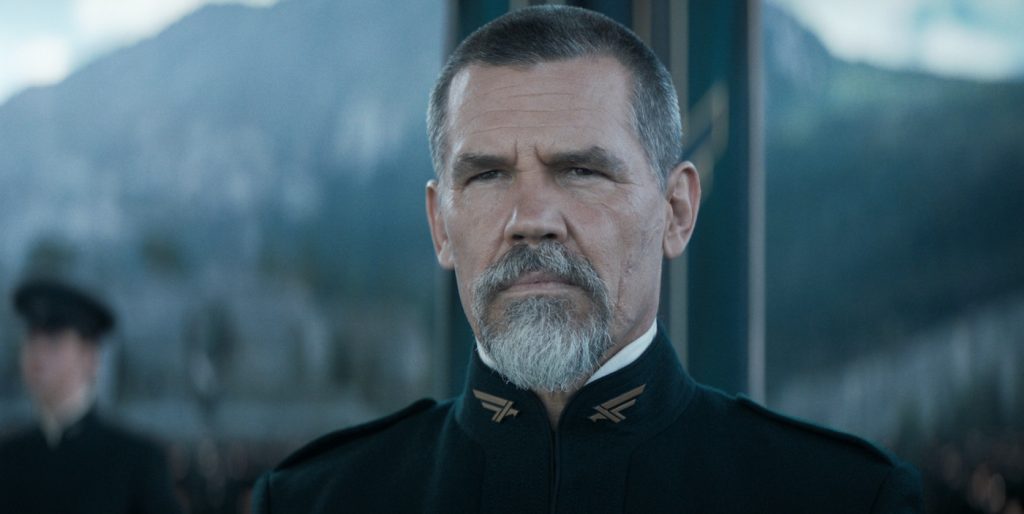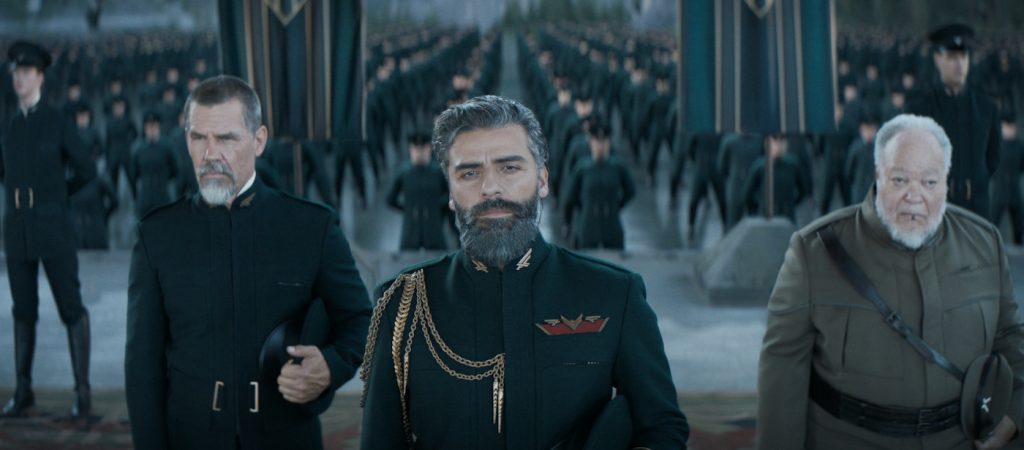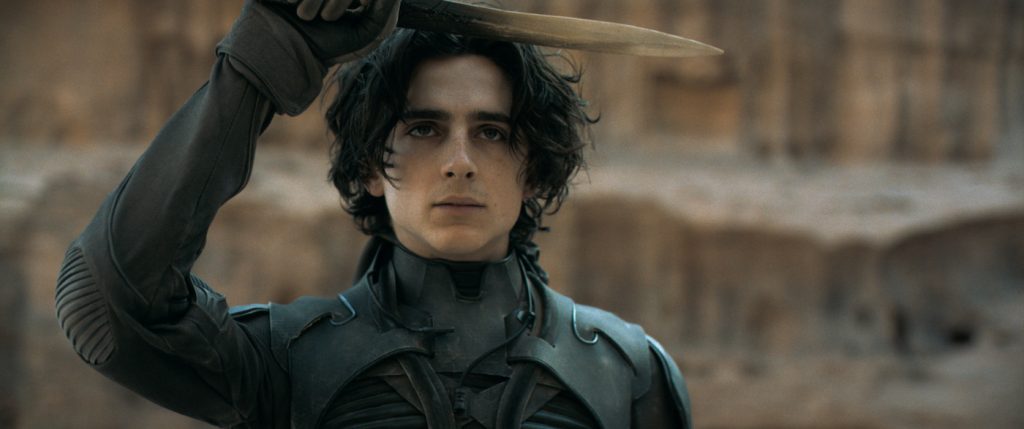 For more on Dune, check out these stories:
Denis Villeneuve Writing Script For "Dune 2" & Zendaya Will Star
Chloé Zhao Has Seen "Dune" And Was "Blown Away"
The Official "Dune" Trailer is Here (And It's Stunning)
Featured image: Caption: REBECCA FERGUSON as Lady Jessica in Warner Bros. Pictures' and Legendary Pictures' action adventure "DUNE," a Warner Bros. Pictures release. Photo Credit: Courtesy of Warner Bros. Pictures and Legendary Pictures