"The Crown" Season 5 Images Reveal Elizabeth Debicki as Princess Diana & Dominic West as Prince Charles
The first images from The Crown season 5 reveal the season's three most prominent new faces—Imelda Staunton is your new Queen Elizabeth (taking over for Olivia Colman), Dominic West is your new Prince Charles (taking over for Josh O'Connor), and Elizabeth Debicki is your new Princess Diana (taking over for Emma Corrin.) The newcomers are all stellar performers, which is par for the course on this remarkable show. Every two seasons, as the royals age, the cast turns over, and every two seasons you think, well, how can the newcomers compete with how well, say, Claire Foy played Queen Elizabeth? Olivia Colman managed, just as Imelda Staunton will.
Yet the biggest draw for season five will certainly be Debicki as Princess Diana. Season four showed us just how bad things were between Charles and Diana (and what a particularly cossetted, cold figure young Charles could be), and season five will deal with their relationship's end, and, quite possibly, Diana's tragic death. Season four was also primarily preoccupied with another battle of will and wits—between Queen Elizabeth and Prime Minister Margaret Thatcher (Gillian Anderson). With Thatcher out of power by the time season five kicks off, the Queen will have her sights set on not only the sundering relationship of her eldest child and the heir to the throne but the Commonwealth's myriad issues.
Netflix hasn't released any details or a synopsis for season five, just the following three images thus far, so the above is still technically speculation. Joining Staunton, West, and Debicki are Jonathan Pryce as Prince Philip and Lesley Manville as Princess Margaret. Check out the images below. We don't know the exact premiere date of season 5 yet, but it's expected to arrive on Netflix in 2022.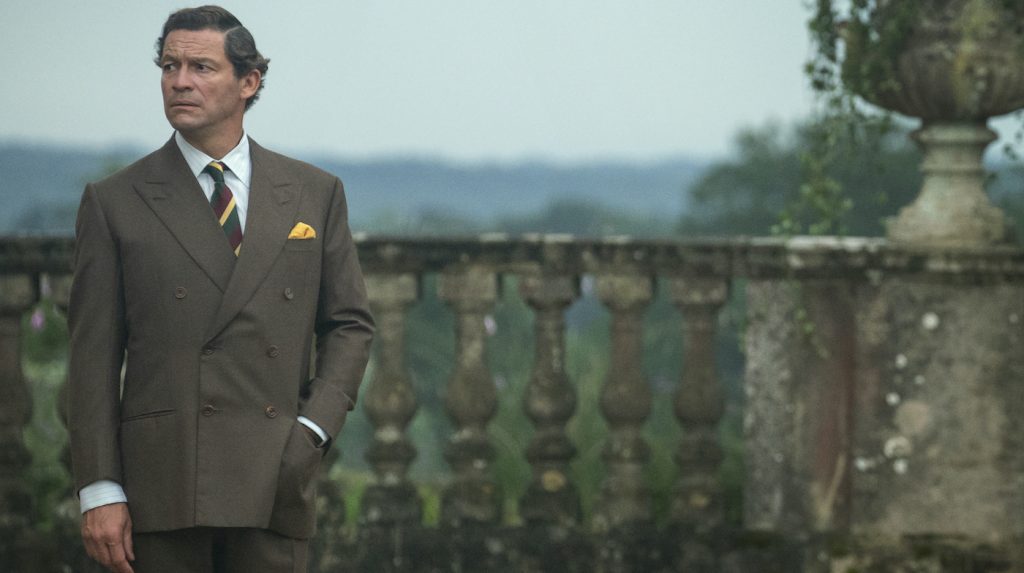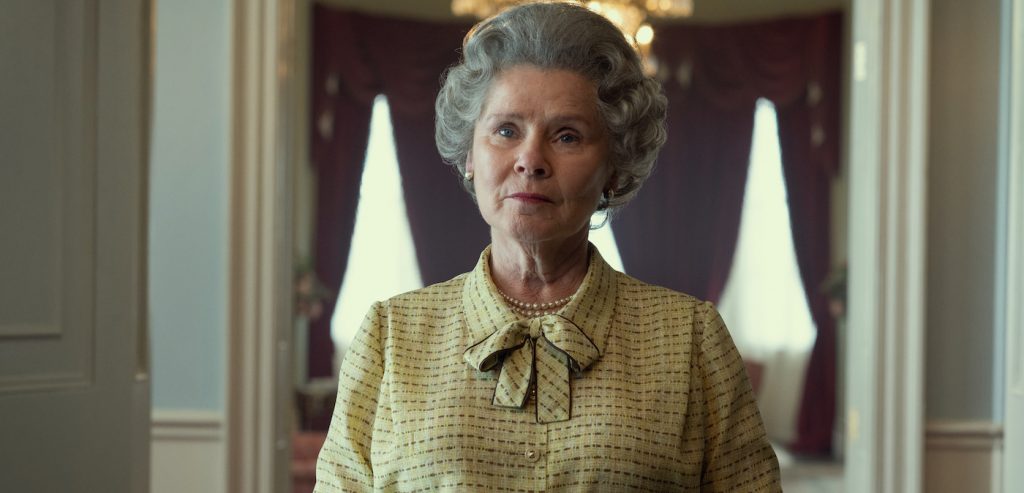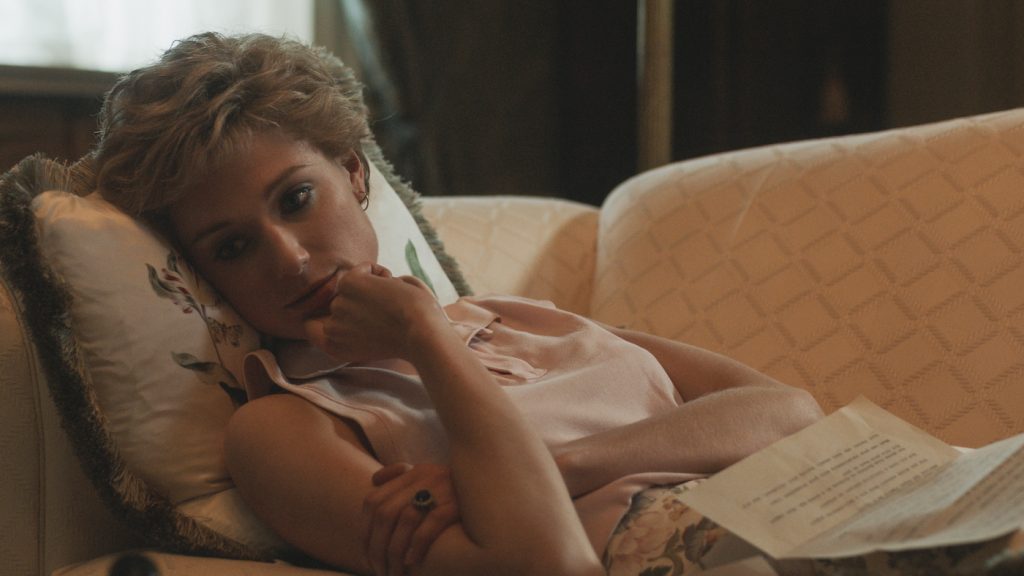 For more on big titles on Netflix, check these out:
Zack Snyder's "Star Wars" Inspired Sci-Fi Epic "Rebel Moon" Headed to Netflix
Michelle Yeoh Cast in Netflix's "The Witcher" Prequel Series
Charlize Theron Says "The Old Guard" Sequel Will Film Next Year
"Doc McStuffins" Creator Chris Nee on The Future of Children's Programming
"Halston" Costume Designer Jeriana San Juan on Channeling a Fashion Icon
Featured image: Elizabeth Debicki is Princess Diana in "The Crown." Courtesy Netflix.