"100 Foot Wave" Trailer Reveals HBO's Monster Surfing Doc
For those of us who read William Finnegan's gorgeous, often terrifying memoir "Barbarian Days," we've been waiting for the cinematic equivalent of his epic story of hunting out waves across the globe. While Finnegan wasn't himself a big wave surfer, he did encounter some monster swells, including one that almost killed him on Nazaré, Portugal, which brings us to HBO's six-part documentary 100 Foot Wave. We got a look at the trailer yesterday, and it promises to reveal the surfers and the surf that made Finnegan's memoir one of the best of the past few years.
100 Foot Wave comes from director Chris Smith, and it follows the 10-year journey of surfer Garrett McNamara, who visited the colossal waves off of Nazaré, Portugal in the hopes of riding (and filming) a 100 footer. The six-part series will track not only McNamara but surfers from all over the world as they put their lives at risk to try and catch the biggest waves thundering into our shores.
The trailer is gorgeous—there are few things as cinematic as a massive wave pounding towards a beach and the fearless, tiny surfer who attempts to ride it. It's the perfect subject for a summer doc. 100 Foot Wave hits HBO on July 18. Check out the trailer below.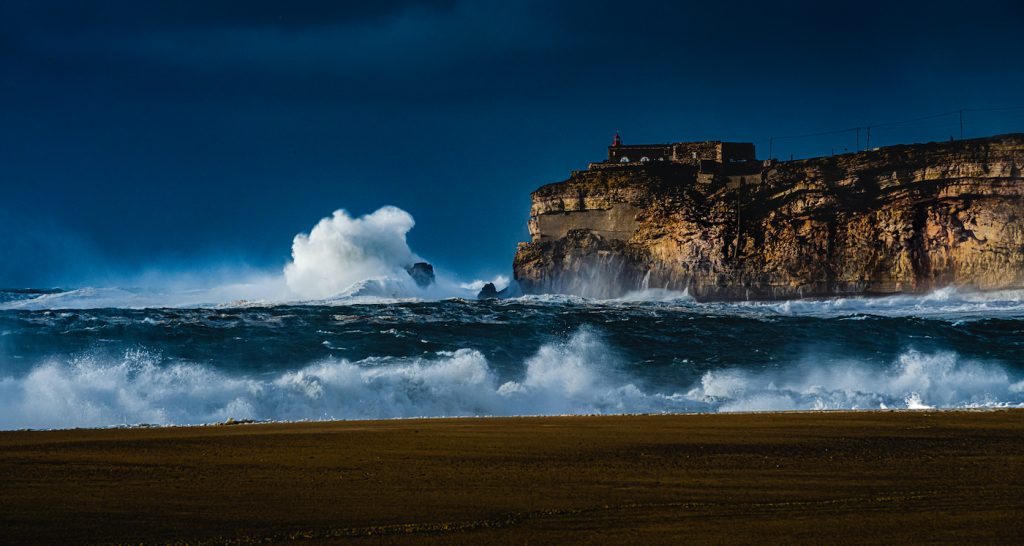 Here's the synopsis for 100 Foot Wave:
Directed and executive produced by award-winning filmmaker Chris Smith and executive produced by Emmy® and Golden Globe®-winner Joe Lewis, the six-part HBO Sports Documentary series 100 FOOT WAVE intimately captures the decade-long odyssey of surfing pioneer Garrett McNamara, who, after visiting Nazaré, Portugal in hopes of conquering a 100-foot wave, pushed the sport to ever-greater heights and alongside locals helped transform the small fishing village into the world's preeminent big-wave surfing destination.
The six-episode series captures the common spirit and fearless passion shared by McNamara and big-wave surfers from across the world as they push themselves through life-altering injuries and tantalizing near-misses in their collective pursuit of the inconceivable. Spanning four continents, 100 FOOT WAVE is an inspirational story of a group of people on a quest to achieve new heights, and a town and a sport that were forever changed by one seemingly impossible dream.
100 FOOT WAVE is produced by Topic Studios, Library Films and Amplify Pictures. It is directed by Chris Smith; executive producers, Chris Smith, Joe Lewis, Maria Zuckerman, Ryan Heller and Michael Bloom.
For more on Warner Bros., HBO, and HBO Max, check out these stories:
"In The Heights" Supervising Sound Editor On Capturing a Musical City's Magic
"The Flash" Director Andy Muschietti Reveals Barry Allen's New Logo
Cinematographer Alice Brooks on Lighting the Real Heights of "In the Heights"
James Wan Reveals The Title for "Aquaman" Sequel
"In The Heights" Executive Music Producer Bill Sherman on Marshaling Many Musical Styles
Playwright & Screenwriter Quiara Alegria Hudes on Adapting "In The Heights" for the Big Screen
Featured image: Photograph by Courtesy of HBO