Playwright & Screenwriter Quiara Alegria Hudes on Adapting "In The Heights" for the Big Screen
Quiara Alegria Hudes adapted her Tony Award-winning musical In the Heights for the big screen, with some streamlining and updates. As in the original, it follows the lives of a group of people in the Washington Heights section of Manhattan over a hot summer three-day period that includes a power black-out. In an interview, Hudes talked about using very specific, evocative details to tell a universal story of dreams, home, and family.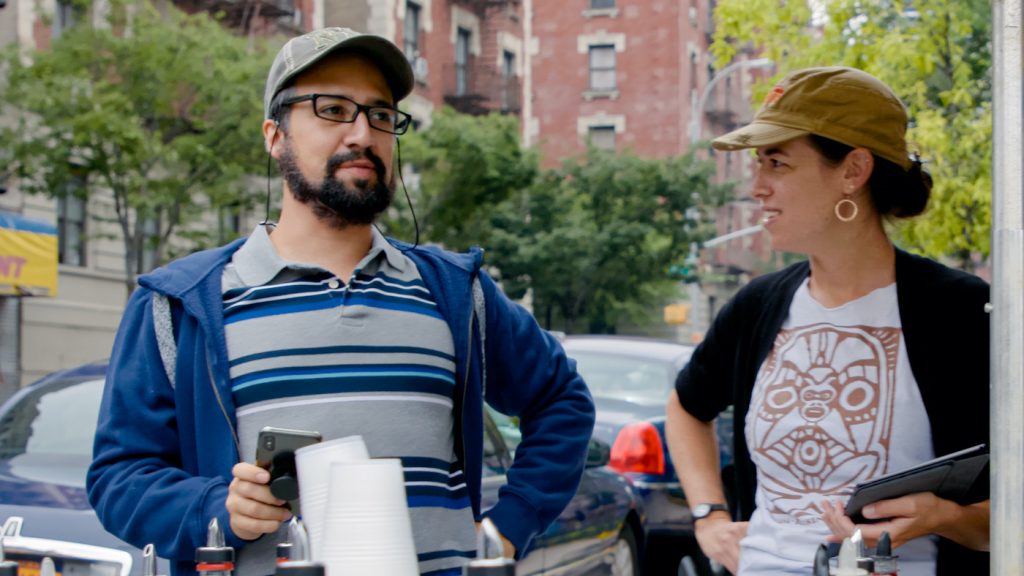 It's often said that the more specific something is, the more universal it is. And I think that's very true of this film. So, what is very specific about it, and what is universal?
In the Heights is a tapestry of one block in Washington Heights. So, it's multi-generational. There are school-aged children. There are abuelas who are the elders and matriarchs of the block. And there's every age in between. And in weaving this community tapestry, there's no one lead character. In fact, the community together is the lead character. And each of them even though they're all Latino, that does not mean they're all the same. They have different dreams, they have different experiences, they have different histories and cultures. So, I had to get really specific and really detailed. God was really in the details in writing this one. In terms of what's universal, though, I think many of us struggle with "What is home?" and "How do I balance my loyalty to where I come from and my background with my own desires and dreams to strike out as an individual?" That balancing in your life between individual responsibility and community responsibility is universal.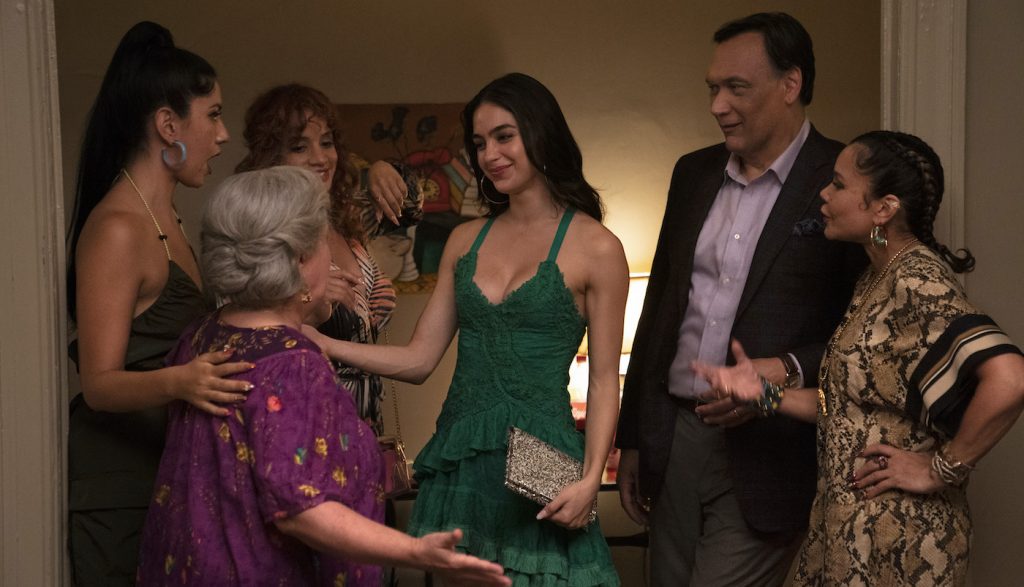 What were some of the details that were absolutely essential to get right?
What's really important is that we filmed on location, in Washington Heights, which is where I live. So, we had to get it right. I don't want the guy at the Bodega to spit in my coffee and be like, "You messed up the neighborhood." Some of them I wrote from experience. It's about a strip of local businesses and locally owned businesses and their struggle to survive in a gentrifying marketplace. So, there's that. And so, when we went on our location scouts, we were looking for like, "Okay, what's the perfect corner in Washington Heights for us to film on that really captures the essence of these businesses?"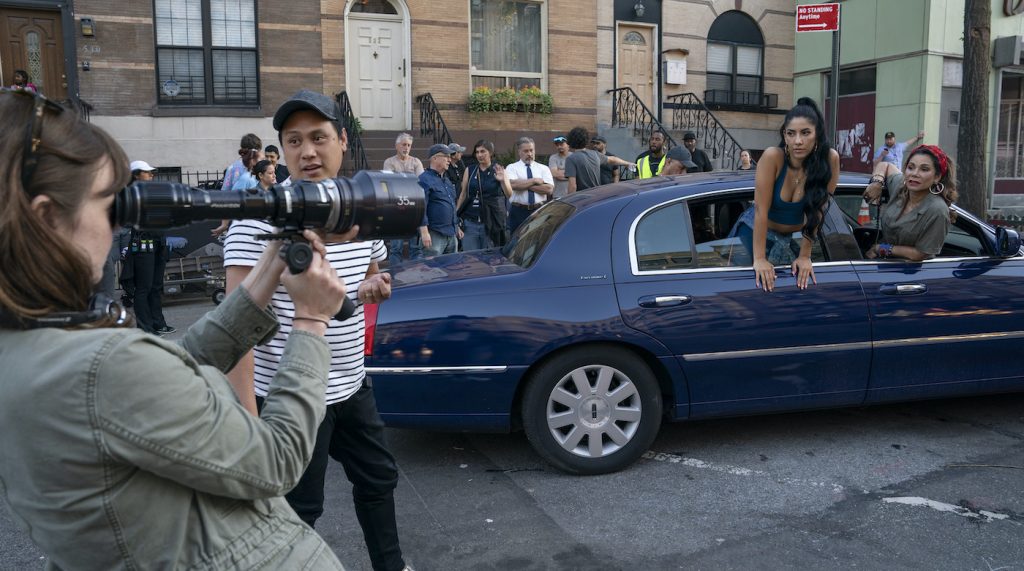 But then there was also just a lot of exploration and letting the community lead with cues. So, [director] Jon Chu said to us, "What haven't I seen yet? What's really important to this neighborhood that I haven't seen yet?" And I was like, "Come on, let's go over to the Highbridge Pool," which is a huge public pool where my kids swim in the summer. And we're looking at it and he's like, 'We have to film something here." But what would it be? What can we fit in? The screenplay was already budgeted. This was late in the game to add a new location and I was like, "The $96,000 song." That's where everyone can be floating around dancing and singing about what a lotto ticket win would mean. So, the community taught us a lot, too.
There's a lot in the movie about dreams.  What was your dream growing up?
I loved writing; I wrote non-stop. But what I did even more than write is, I eavesdropped. I was like a habitual serial listener. Because of the way that my elders told stories and talked about their history, first of all, they couldn't agree on anything. Like you asked four of them, "Why did we leave Puerto Rico and why did we come to Philadelphia?" You hear four very different answers. And they'll be contradicting each other. "That's not it." "No, that's wrong." But they all had the experience. So, I would just ask these questions, and then kind of listen quietly, and there would be history unfolding before my eyes. These were not histories available to me in any other medium. There were no movies about this history. There were no books that I encountered about this history. And certainly, it wasn't part of my formal education. So, this was it. This was my only way to know the truth of where I came from. And so, that was my dream. My dream was to just hear and understand as much as possible about what got me to the life that I was living and then tell their stories with my writing.
In The Heights hits theaters and HBO Max on June 11.
For more on In The Heights, check out these stories:
"In the Heights" Choreographer Christopher Scott on Dancing in The Streets
Watch the First 8 Minutes of "In The Heights"
Review Roundup: "In The Heights" Soars
Featured image: Caption: (L-r) DAPHNE RUBIN-VEGA as Daniela, STEPHANIE BEATRIZ as Carla and DASCHA POLANCO as Cuca in Warner Bros. Pictures' "IN THE HEIGHTS," a Warner Bros. Pictures release. Photo Credit: Macall Polay