Anthony Mackie is Ready to Soar in "The Falcon and the Winter Soldier"
Anthony Mackie has been donning the metal wings as Falcon since his first appearance in the Russo Brothers' Captain America: The Winter Soldier in 2014. He's now appeared in six films as Sam Wilson, aka The Falcon, but now, at long last, Mackie's finally poised to be the title character in Marvel's upcoming Disney+ series The Falcon and the Winter Soldier. The series, directed by Emmy-award winner Kari Skogland, features Mackie's Falcon and Sebastian Stan's Winter Soldier, and like WandaVision takes place after the events of Avengers: Endgame. In a new feature story from Variety, Mackie's ascension to Marvel's leading man reveals just how hard he worked to put himself in this position.
About Endgame—that film concluded, famously, with an aged Captain America (Chris Evans) handing over his iconic shield to a visibly stunned, but then steeled, Sam Wilson. Cap's shield—or now, Falcon's shield—will be featured in the upcoming series.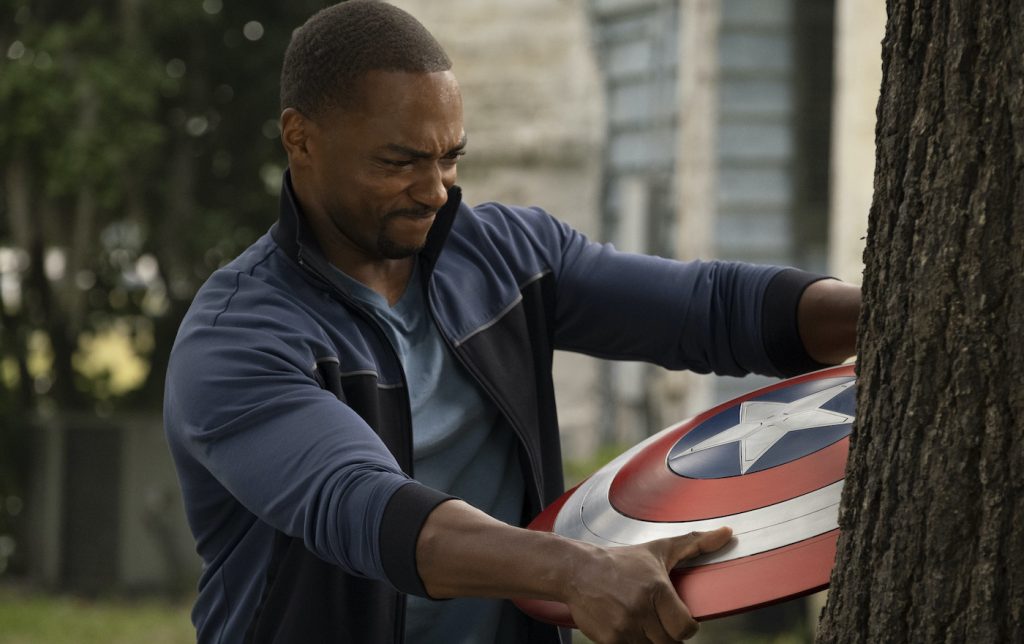 "I was really surprised and affected by the idea of possibly getting the shield and becoming Captain America," Mackie told Variety. "I've been in this business a long time, and I did it the way they said you're supposed to do it. I didn't go to L.A. and say, 'Make me famous.' I went to theater school, did Off Broadway, did indie movies and worked my way through the ranks. It took a long time for this shit to manifest itself the way it has, and I'm extremely happy about that."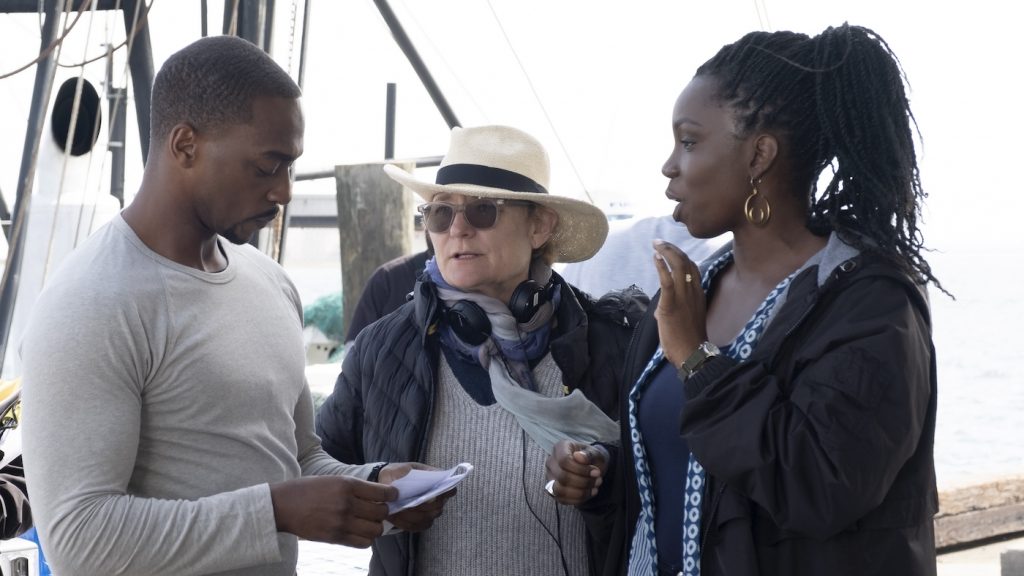 Since that moment in Endgame was filmed, a lot has changed, in both the world and the Marvel Cinematic Universe. Disney+ launched, Marvel's Phase 4 was slowed by the pandemic, and Chadwick Boseman passed away. Now we're two weeks away from the launch of The Falcon and the Winter Soldier, with Mackie poised to become the most prominent Black actor in the MCU (all due respect to the beloved Samuel L. Jackson, who portrays Nick Fury and who, as of yet, doesn't have his own series).
"Suddenly, what had been a classic passing of the torch from one hero to another at the end of 'Endgame' became an opening up of our potential to tell an entire story about that," Marvel Studios President Kevin Feige told Variety. "What does it really mean for somebody to step into those shoes, and not just somebody but a Black man in the present day?"
Mackie's career is now entering its second decade, and his versatility, from stage to screen, all led him to landing the Falcon role and to this moment.
"There were certain pegs. My first was 8 Mile. It was a monumental step at the beginning of my career," Mackie told Variety, speaking about the 2002 Curtis Hanson film starring Eminem, which catapulted the rapper into a major crossover star. "After that, it was Half Nelson. It blew up Ryan Gosling, so I was there to ride the wave. Then The Hurt Locker, and it blew up Jeremy Renner. It was the joke for a long time — if you're a white dude and you want to get nominated for an Oscar, play opposite me. I bring the business for white dudes."
Speaking of bringing the business for white dudes, Mackie's Falcon was long Captain America's most trusted number two, which is of course why Cap handed him the shield in the first place. Now it's Falcon's turn lead, and nobody could be more prepared, or more deserving, than Anthony Mackie.
We highly recommend you read the full Variety piece here.
For more stories on what's streaming or coming to Disney+, check these out:
"Game of Thrones" Actress Indira Varma Joins "Obi-Wan Kenobi" Disney+ Series
New "The Falcon and the Winter Soldier" Teaser & Images Hype Marvel's Next Series
"Black is King" Producer Jason Baum on Beyoncé & the World of Visual Albums
Emma Stone Shines in First "Cruella" Trailer
Featured image: Anthony Mackie in "The Winter Soldier." Courtesy Marvel Studios