New "The Falcon and the Winter Soldier" Teaser & Images Hype Marvel's Next Series
The last few days have brought a lot of exciting news about Marvel's next big Disney+ series The Falcon and The Winter Soldier, and we've compiled it all together for you for a little Friday feast. There's a new, action-packed teaser. There's a bevy of new photos. And, there's the reaction from assorted critics who have gotten a sneak peek at the series. All of this combines into some excellent pre-release hype. If you were only marginally interested in the series, we're guessing that's about to change. If you were looking forward to it, prepare to be properly enthused.
First, a brief primer. The Falcon and The Winter Soldier is almost like a bizarro negative image to Marvel's first Disney+ series, WandaVision. In that series, superhero couple Wanda (Elizabeth Olsen) and Vision (Paul Bettany) are living in a sitcom world that's way more sinister than one might expect at first blush. And while WandaVision has gotten increasingly dark and twisted, the series still functions as a comedy-drama with a Marvel twist. The Falcon and the Winter Soldier, on the other hand, features another superpowered couple (of sorts), only this duo replaces romance for bickering, and comedy/drama for straight-up action.
The Falcon, known to his family and friends as Sam Wilson (Anthony Mackie), has never gotten along all that well with Bucky Barnes/The Winter Soldier (Sebastian Stan). They were enemies in Captain America: The Winter Soldier (2014), and frenemies in Captain America: Civil War (2016). Yet begrudgingly, the two have become very capable partners when it comes to fighting bad guys. Heck, at the end of Avengers: Endgame, it was Bucky who seemed to know what was about to happen—that Cap (Chris Evans) was about to hand over his shield to Sam, and he supported the decision. Also, unlike WandaVision, which runs at around 30 minutes an episode, The Falcon and The Winter Soldier will consist of six hour-long eps. That's essentially two Avengers: Endgames worth of Falcon/Winter Soldier action. 
Let's have a look at yesterday's teaser. In just half a minute, quite a bit of adrenalin going on here. It speaks to what the folks who have seen a bit of the series have been reporting—The Falcon and The Winter Soldier is hardcore action.
Now let's take a look at what some of the folks who have seen bits of the series have said:
So…#FalconAndWinterSoldier preview thoughts! (Critics got to see 2 scenes!)

Sam Wilson is getting the most brutal (and bloody!?) action scenes we've seen in the MCU to date. Wouldn't call it Hard R, per se, but the action does go HARD. (1/2) #TCA21 pic.twitter.com/BL9xrdLeTf

— Meghan O'Keefe (@megsokay) February 24, 2021
I've seen a sum total of sixteen (16) minutes of #FalconAndWinterSoldier, so it's hard to form a full judgment from that.

But! Off the two clips, it's action on the scale of any MCU film, and Mackie and Stan are killing it, of course. Sam and Bucky fans should be pleased. pic.twitter.com/qzaz0YLKg8

— Alex Zalben (@azalben) February 24, 2021
Got to see two pretty great scenes from #TheFalconAndTheWinterSoldier and surprised by how hard it hits. More blood than I was expecting; getting – appropriately – Cap and Winter Soldier vibes.

— Joel Meares (@joelmeares) February 24, 2021
This series sounds like it's a very hard pivot from the sublime, sitcom-situated weirdness of WandaVision, which is a great thing. The Falcon and The Winter Soldier arrives on Disney+ on March 19. Check out the photos below: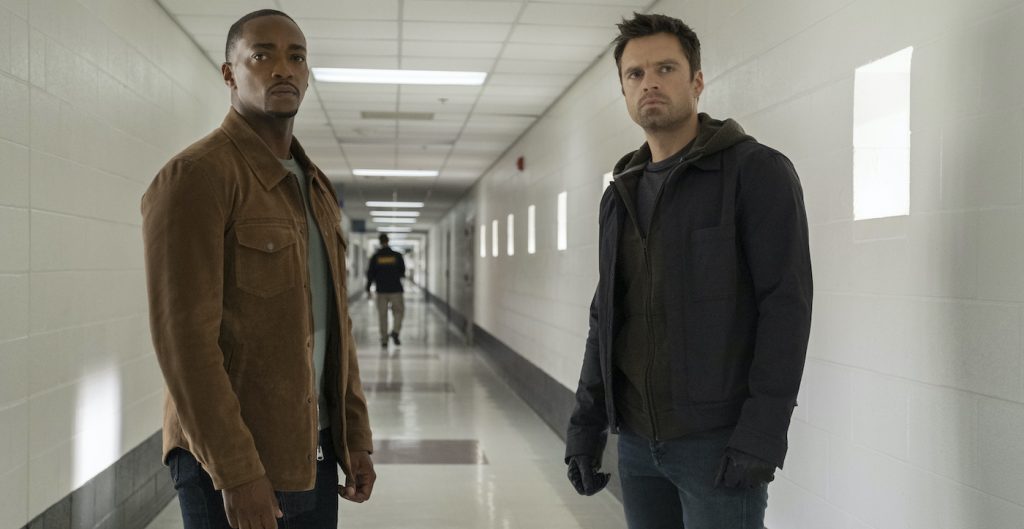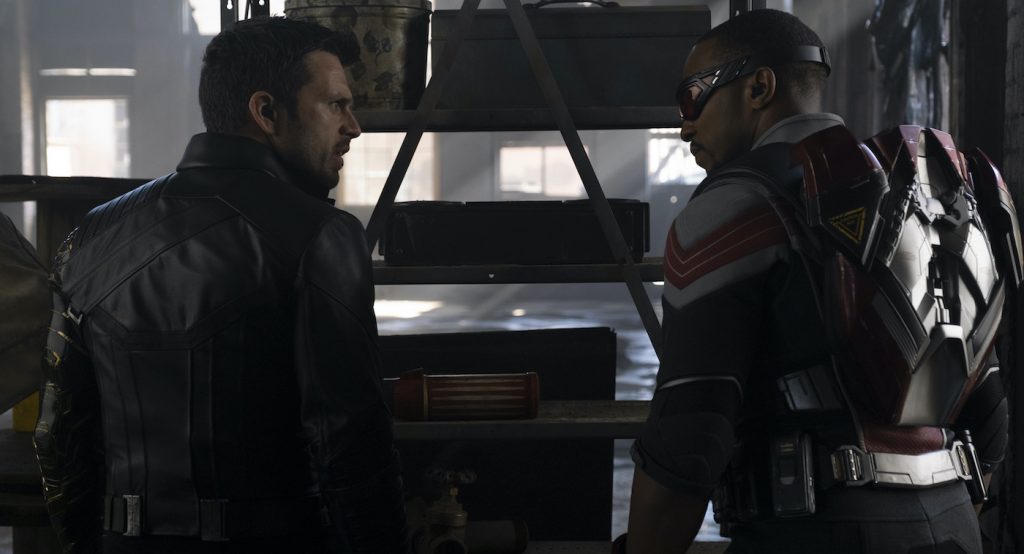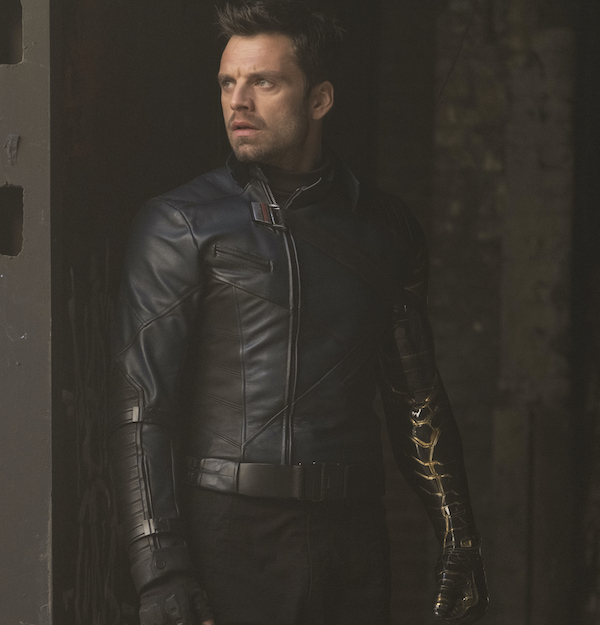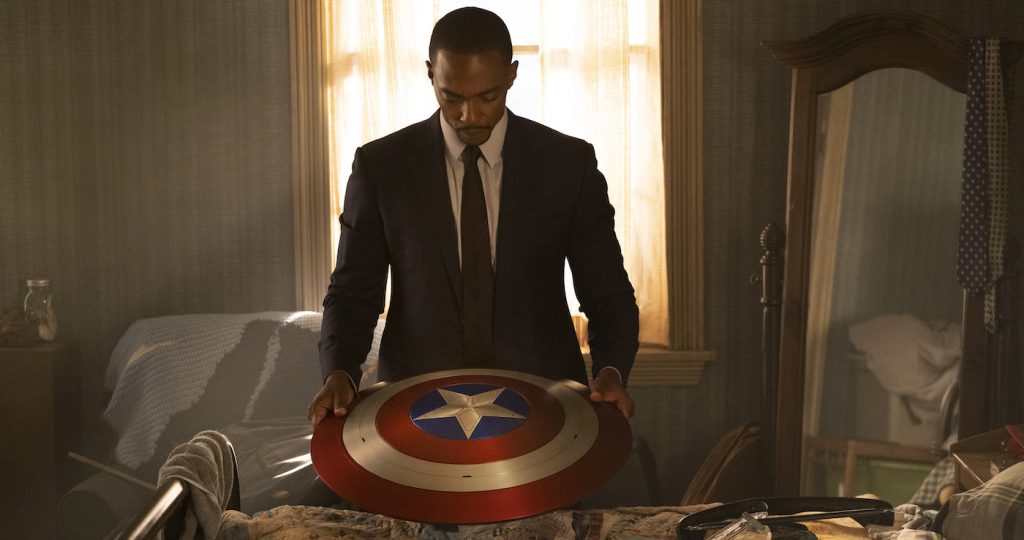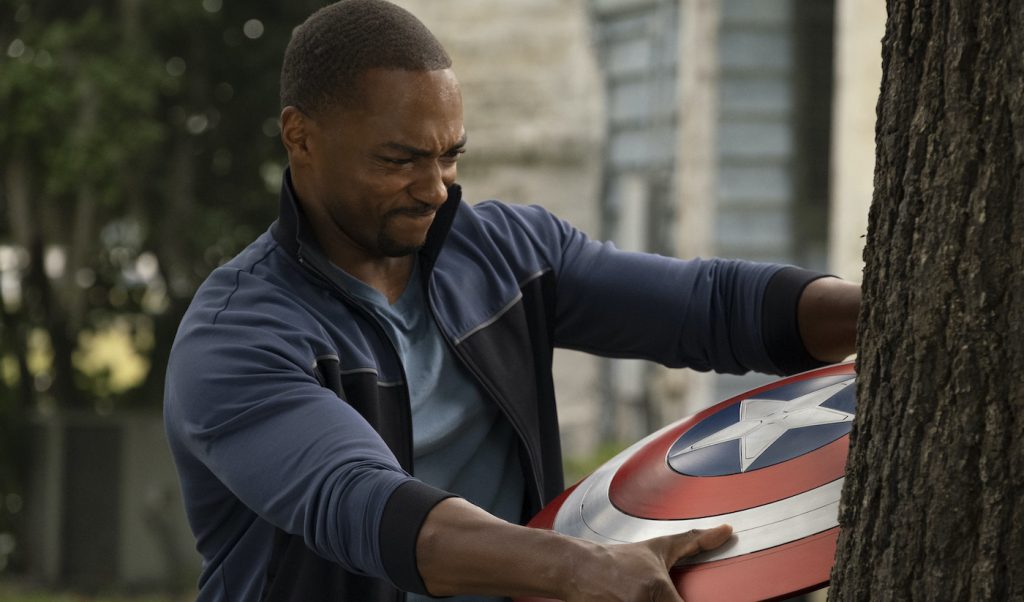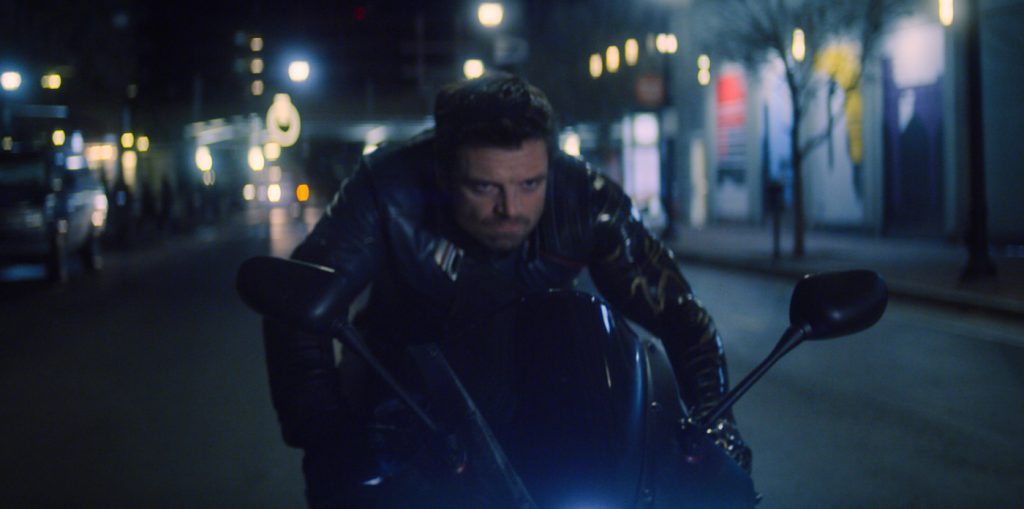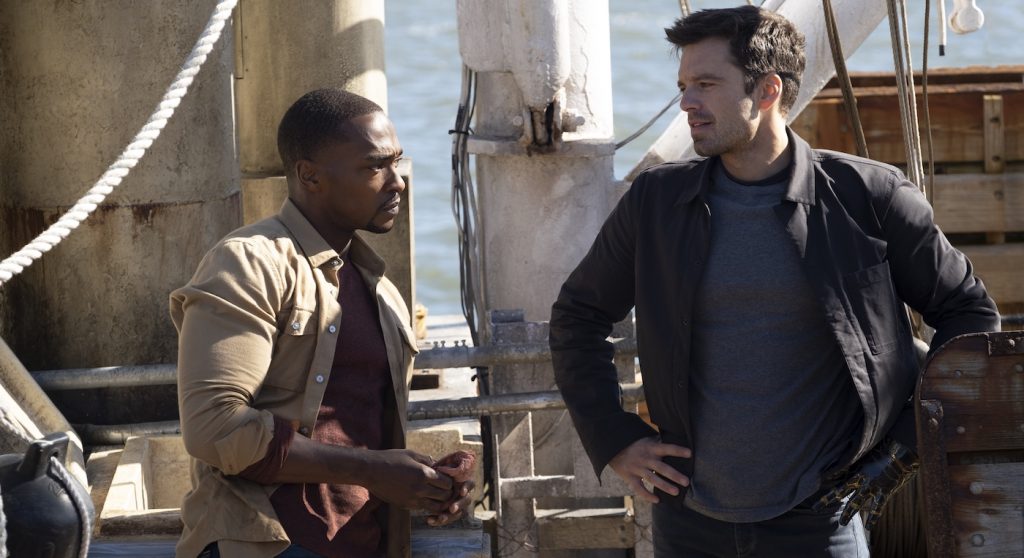 For more stories on what's streaming or coming to Disney+, check these out:
"Black is King" Producer Jason Baum on Beyoncé & the World of Visual Albums
Emma Stone Shines in First "Cruella" Trailer
New "WandaVision" Featurette Teases Wanda's World Coming Undone
"The Falcon and The Winter Soldier" Official Trailer Revealed During Super Bowl
Featured image: Anthony Mackie and Sebastian Stan in "The Falcon and The Winter Soldier." Courtesy Marvel Studios