"Black is King" Producer Jason Baum on Beyoncé & the World of Visual Albums
Black is King, Beyoncé's 2020 musical film that doubled as a visual companion to The Lion King, was lauded as dazzling, seductive, and, well, regal. Directed in tandem by Beyoncé and the directors Ibra Ake, Blitz the Ambassador, Emmanuel Adjei, and Kwasi Fordjour, the visual album dropped on Disney+ with very little fanfare, typical of the star's preferred announcement style, or lack thereof. The film was an instant sensation thanks to its globetrotting sets and creative fashion as much as the music itself and has been nominated for Best Music Film at the 63rd Grammy Awards (which are currently delayed due to Covid until March).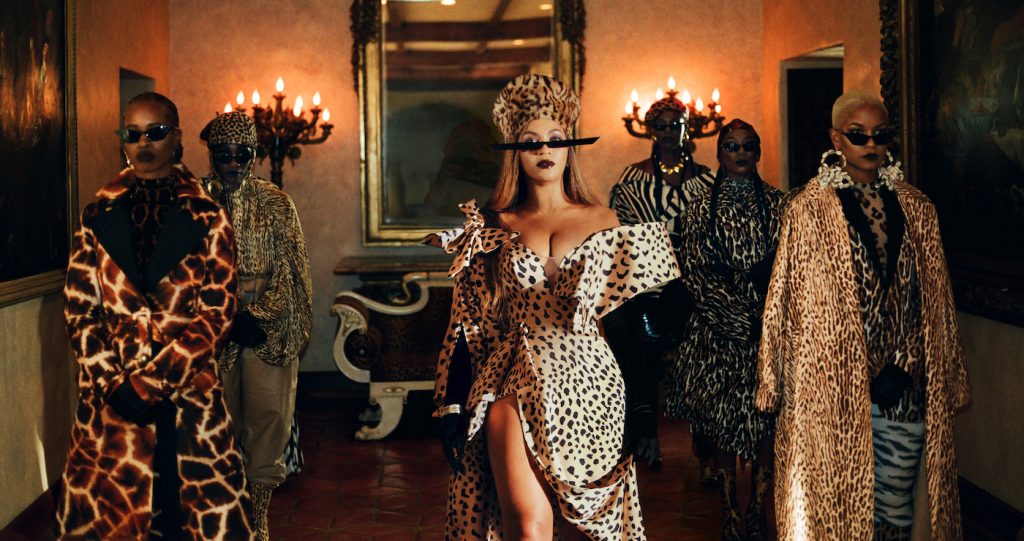 For a producer working on a project of this scope—Black is King was in production for over a year—it's a surprise to learn the process, compared to more standard music video fare, isn't vastly different. "I think the only thing that's different is that Beyoncé is bigger than most artists," says Jason Baum, who produced two of the album's songs, Otherside and Don't Jealous Me. "She might be one of the most iconic music video artists of our generation." That he and his team would need to creatively push the envelope was thus a given, and secrecy while doing so was paramount. "It wasn't something that we wanted anyone to know about because she has this known history to deliver projects as a surprise to her fans. I think there was a lot of pressure to not only deliver these grandiose visuals but to do it very much under wraps," Baum added. Trying to arrange a clandestine set for a 150-person crew meant going on the hunt for space: the shoots were secured via a large perimeter, with people at every possible entrance and tents obscuring trailers.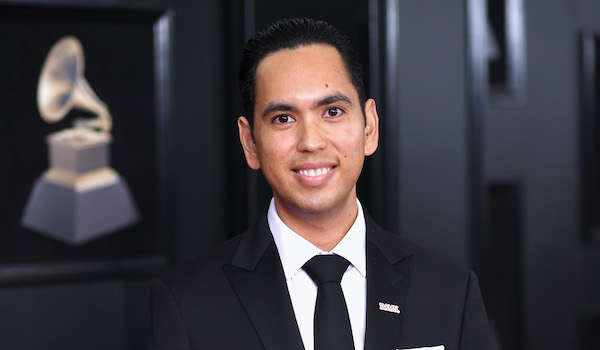 The project began with just a couple of music videos intended for the album The Gift. During production, however, "they saw this grander vision of a feature film that could be made based on the narrative The Lion King," Baum says. A production company he works with, Roman Coppola's The Directors' Bureau, paired him with their director Emmanuel Adjei. The videos the two created for the film, Otherside and Don't Jealous Me, were among the first components of Black is King.
The natural beauty of Otherside presents a very different mood to the more sinister vibes and earthly temptations of Don't Jealous Me. Despite the contrast, Baum and his team worked on both at the same time to bridge costs while still achieving a disparity in feeling between the two. "While we were trying to fit into Beyoncé's overall vision, I think there was a desire to make sure each song had its own point of view that still fit within the larger vision," Baum says. The producer drilled down into the two songs, interfacing mainly with Beyoncé's longstanding producers overseeing the entire project and working independently of the teams creating other portions of the film. Despite the diversity of directors and locations, however, one of the many compelling aspects of Black is King is the viscerally consistent through-line it delivers, beyond loosely following the Lion King narrative. "I give that credit to Beyoncé and her close team," the producer says. "They saw what the overall vision was and knew when to help steer it to be cohesive."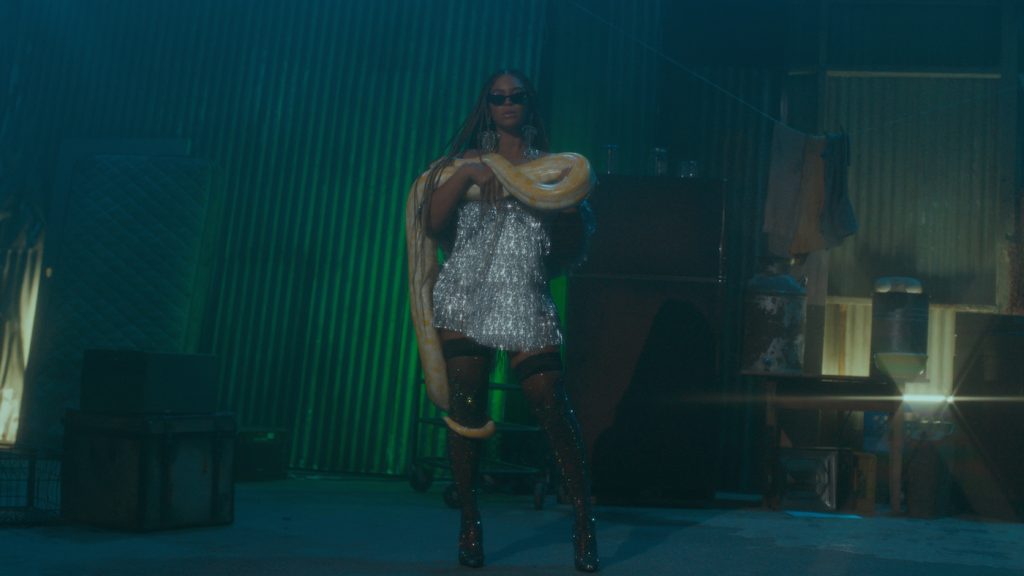 Beyond producing videos like Kendrick Lamar's HUMBLE and Arcade Fire's We Exist (and winning a Grammy for the former and being nominated for the latter), Baum is steeped in many of the more unusual aspects of the music industry's aesthetic side. He was the associate producer on an independent film called Music directed by Sia almost four years ago, which will come out sometime this year. More recently, he produced the Beastie Boys Story, directed by Spike Jonze, which combined documentary footage of the group's early years with that of Mike Diamond's and Adam Horovitz's oral history, performed live on stage. Access to both projects is via video on demand. It's hard to see these kinds of uniquely formatted, feature-length, musical artist-led film projects being made possible without the mutual access streaming provides to artists and their fans. "The sort of boom of music content on these streaming services is about creating a portfolio that's really diverse," the producer theorizes, with this kind of content having the dual advantage of exposing audiences to artists they don't yet know while also drawing in an already ardent fan base.
The musical film genre existed before streaming, of course, but "Beyoncé made it a very modern sort of thing," Baum points out. "I do see a lot more artists creating things like this, and I think the interest comes from how many fans access music now through YouTube." He sees the relationship between the visual and the auditory continuing to evolve, with interest in lyric videos and music visualizers, software that generates imagery to go with audio music, both on the rise. As for the future of the visual album itself, "right now I'd say it's limited to larger artists that have funds they can allocate to it," Baum says, "but it's something that everyone finds enticing."
Featured image: Beyoncé in "Otherside" from the visual album BLACK IS KING, on Disney+. Photo by Robin Harper. (c) Parkwood Entertainment