Beyoncé's "Black is King" Has Arrived
On Sunday, June 28th, the BET Awards celebrated its 20th anniversary and 40th network anniversary. Shortly after the show wrapped, I skimmed Twitter for some reviews. That's when my phone began to ping. And ping. And ping. It was a little after 1 a.m. My phone never goes off past 11 PM— my family and friends know I'm in bed by then. I got a little worried, wondering what was going on.
But then I saw it—Beyoncé.
With her trademark surprise reveal, Bey dropped a trailer for her new film Black Is King, set to premiere on Disney+ on July 31. "Beyoncé is coming!," I yelled in my apartment.
Fast forward to today—Black Is King has arrived. All the speculation can finally end and we can actually see the work. Up until now, since the moment of that surprise announcement, we've known more about the reactions to the teaser and trailer than we did the actual film. Now that we can finally watch Beyoncé's latest, the question will shift to how Black Is King might impact a broader culture that's been rocked by not only the pandemic, but the largest, longest protests in American history.
Beyoncé released fresh glimpses of Black Is King on her official Instagram page, showing her daughter Blue Ivy Carter, fellow Destiny's Child member Kelly Rowland, husband Jay- Z, mother Tina Knowles Lawson, and a host of other celebrities and powerhouse creative talents, including Ghanaian-Dutch filmmaker Emmanuel Adjei and Grammy-winning writer and photographer Ibra Ake. Beyoncé wrote on Instagram that the film is intended to "celebrate the breadth and beauty of Black ancestry."
She also released the single "Already" a few hours ago, which features Shatta Wale and Major Lazer:
Black is King has been a year in the making, with filming in New York, Johannesburg, Ghana, London, Belgium, Los Angeles, and the Grand Canyon. I couldn't help but notice that the leopard print costume and braids she wears are very similar to a look she posted on her official Instagram in December of 2019. Beyoncé has a way of lovingly trolling her fans and dropping hints of things she may be working on, just as she did with her sixth studio album Lemonade. It's all in the details.
In an exclusive message aired on Good Morning America, Beyoncé said, "My hope for this film is that it shifts the global perspective of what the word Black means. Which has always meant inspiration, love, and strength and beauty to me."
Now we all get to see what inspiration, love, strength and beauty look like to Beyoncé. The wait is finally over. Black is King has arrived.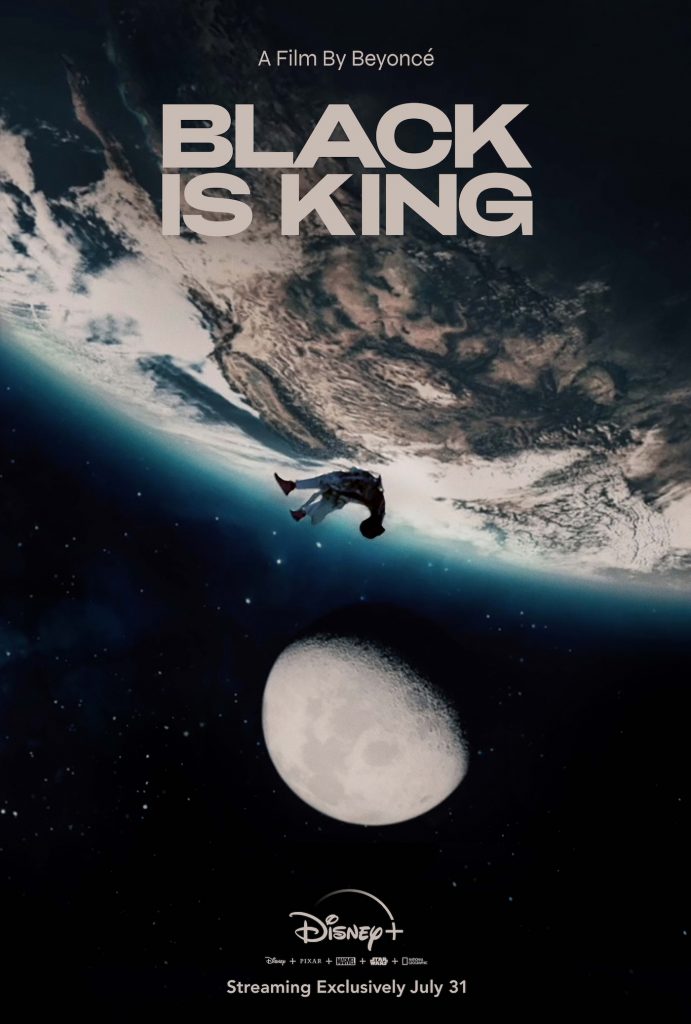 Featured image: Beyoncé from "Black Is King" photo by Travis Matthews