George Lucas & Mark Hamill Remember Darth Vader Performer David Prowse
Actor David Prowse, the man who was the literal embodiment of Darth Vader, passed away this past Saturday at 85. The colossal Englishman played Vader in George Lucas's original Star Wars trilogy, giving the formidable villain an imposing stature, martial gait, and undeniable physical presence in his scenes. Vader towers over everyone, be they Stormtroopers, Jedis, or the Emperor himself. His movements conveyed the immense power his body contained, made all the more potent by the fact he could crush your throat without even touching you. Between Prowse's commanding physical inhabitation of Vader's black-clad form and James Earl Jones' legendary line delivery as Vader's voice, the two men co-created one of the most iconic characters in film history.
"David brought a physicality to Darth Vader that was essential for the character," Lucas said in a statement to The Hollywood Reporter. "He made Vader leap off the page and on to the big screen, with an imposing stature and movement performance to match the intensity and undercurrent of Vader's presence."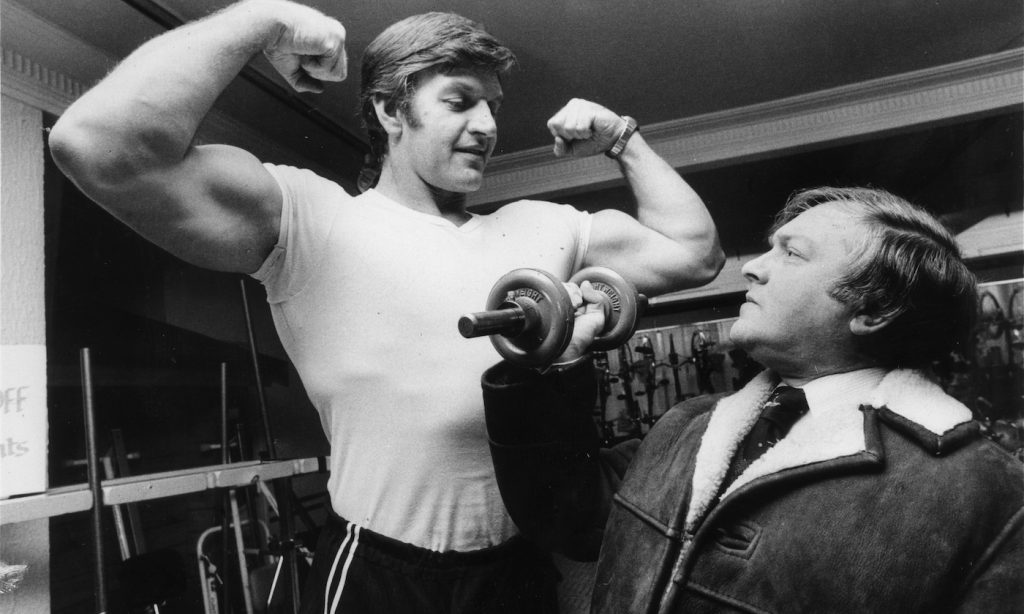 Vader's onscreen adversary—and the source of his ultimate final transformation—was, of course, Mark Hamill's Luke Skywalker. Hamill took to Twitter to pay tribute to Prowse and share photos of him:
So sad to hear David Prowse has passed. He was a kind man & much more than Darth Vader. Actor-Husband-Father-Member of the Order of the British Empire-3 time British Weightlifting Champion & Safety Icon the Green Cross Code Man. He loved his fans as much as they loved him. #RIP pic.twitter.com/VbDrGu6iBz

— Mark Hamill (@HamillHimself) November 29, 2020
If you want to watch Prowse in action, you can stream the original Star Wars trilogy on Disney+ now.
For more stories on what's streaming or coming to Disney+, check these out:
Hans Zimmer Protégé Guillaume Roussel on Composing the "Black Beauty" Score Remotely
"Inside Pixar" Premieres Tomorrow on Disney+
New Photos & Official Release Date for "WandaVision" Revealed
"The LEGO Star Wars Holiday Special" Official Trailer Promises Much-Needed Cuteness
Prepare Yourself for Something Very Different With Marvel's "WandaVision" on Disney+
Featured image: David Prowse as Darth Vader in a scene from the film 'Star Wars', 1977. (Photo by 20th Century-Fox/Getty Images)