Hans Zimmer Protégé Guillaume Roussel on Composing the "Black Beauty" Score Remotely
The good news for Guillaume Roussel: this spring he fulfilled a lifelong dream by working with the London Symphony Orchestra. The bad news: he had to supervise the Black Beauty recording sessions from his garage in Los Angeles due to COVID-19 travel restrictions. "It was just after lockdown, so the big frustration came because I was not able to fly to London for the sessions," says Roussel. "Fortunately, my good friend Gavin Greenaway conducted and did a great job."
Roussel used new technology to make the music for a resolutely old-fashioned movie. Based, like five previous films, on Anna Sewell's 1877 novel, this Black Beauty casts newcomer Mackenzie Foy as lonely teenager Jo, who befriends a wild mustang (voiced by Kate Winslet) through thick and thin. Written, directed, and edited by real-life horse lover Ashley Avis, Black Beauty streams on Disney + starting Friday, November 27.
Geared toward young viewers, Black Beauty required a gentle touch from Roussel, who came to the project well-schooled in musical subtlety. A classically trained child prodigy pianist, he wrote concert pieces in his native France and orchestrated arrangements for Marion Cottilard's Edith Piaf performances in La Vie En Rose. After meeting Hans Zimmer in 2010, Roussel moved west and joined the Oscar-winning composer's team at the Remote Control complex in Santa Monica. There, Roussel started out by contributing additional music to tent pole pictures like Pirates of the Caribbean 4. Over the past few years, he's scored some half a dozen Hollywood movies under his own name. Speaking to The Credits from his mini-studio at Remote Control, Roussel Zimmer describes the challenges of crafting Black Beauty's reined-in score.
How did you and Black Beauty director Ashley Avis figure out what this movie should sound like?
Ashley came to the studio, we exchanged ideas, and right away we clicked. She and I both like what we like to call the golden age of movie scores, although our movie is very intimate and different in that way from a big blockbuster. Ashley often referred to John Williams, along with Rachel Portman and James Horner. Those were the main references. We wanted something that would pay homage to the nineties but also speak to a younger audience.
Compared to most contemporary film scores, your music in Black Beauty feels quite understated. Was that intentional?
I'm glad you didn't think the music was over the top because that was a fear of mine. It's almost two hours of music, and the movie itself is not much longer. I worked hard to make sure the music wouldn't get in the way of the story.
What kind of musical voice did you create for Jo?
Piano is the main instrument representing the young girl Jo, our lead character.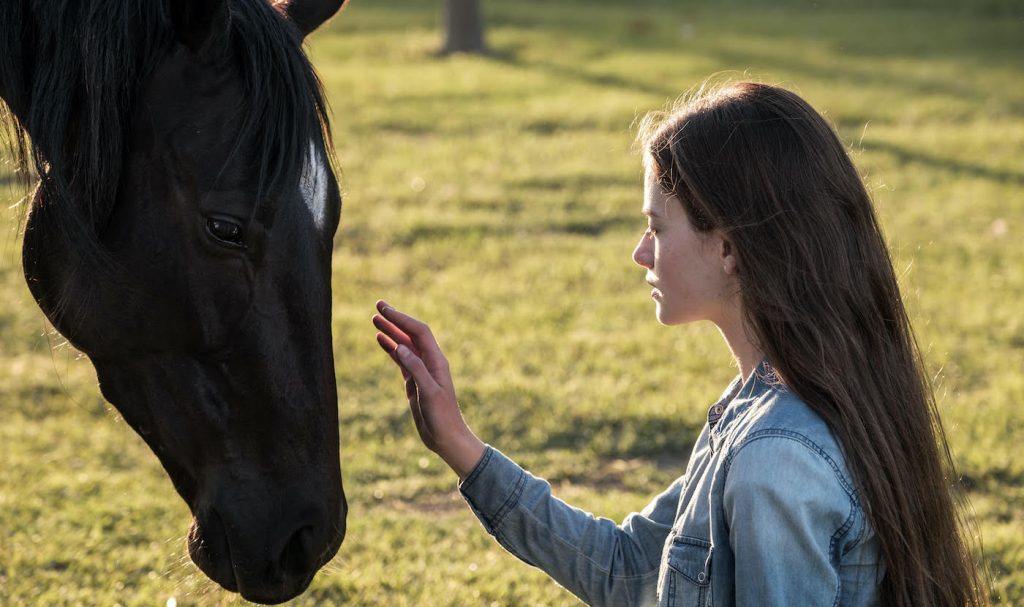 Given your background as a pianist, did you perform those parts yourself?
Some of it. But mostly it was Randy Gerber, a friend of mine, very revered in L.A., who played on Forrest Gump and Harry Potter. But being a pianist myself, I put so much emotion into it that Ashley loved what I did and kept my performance in the score.
How did you define the musical identity for Beauty the horse?
We wanted to find a sort of otherworldly sound to represent Beauty. I did some research on wind instruments, looking to capture a native American vibe. It's nothing you'd overtly recognize as an influence, but we felt it evinced the spirit of this horse.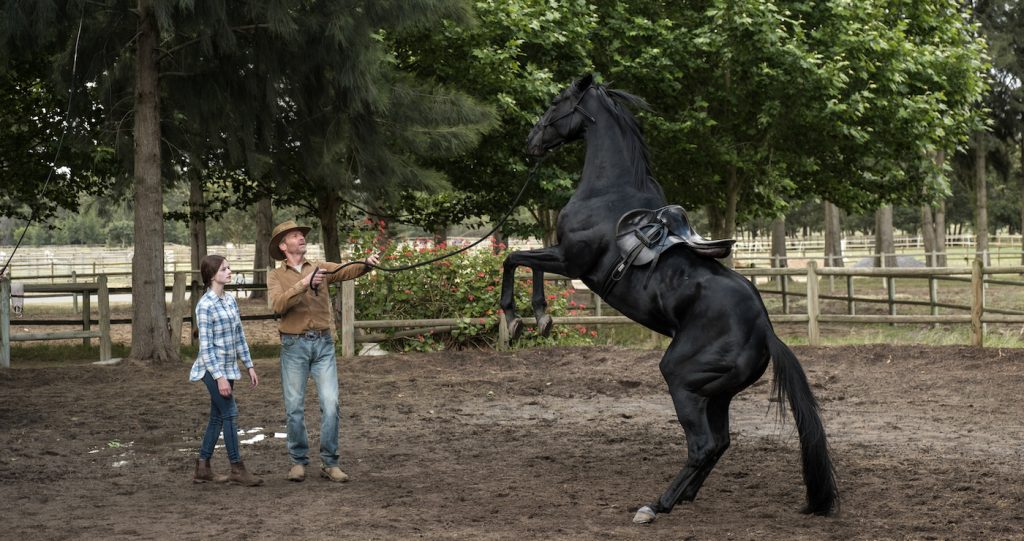 What was your overall approach to the orchestration?
We did everything in two days in London with the London Symphony Orchestra. It was a struggle to schedule the sessions initially because, at that time, London was still in lockdown. I believe we were the first session LSO had following the lockdown.
How big was the ensemble?
We had 30 strings—eight first violins, six second violins, two cellos, two double basses. I'm bad at mathematics, but something like that. We also used a harp and an English horn and a flute. It's not a [full] symphony orchestra so I was a little worried that we wouldn't sound big enough.
Did COVID-19 protocols impact the recording sessions?
Because of social distancing measures, the musicians had to be seated six feet away from each other. I believe that [distance between musicians] actually helped make the soundtrack sound lusher. With these big landscapes in the movie and the great light, you really want the audience to feel the space.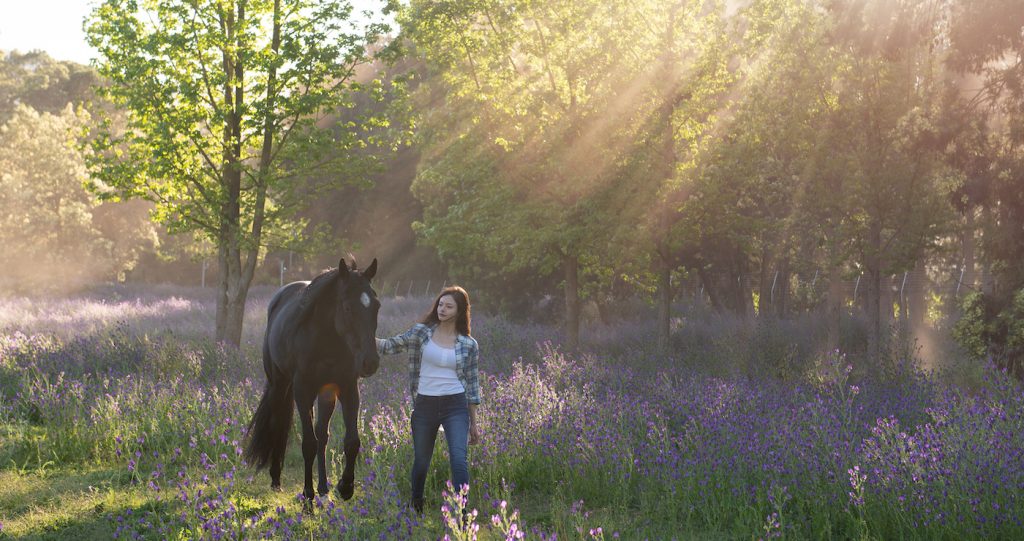 Your music intensifies when Beauty gets trapped in a rushing stream while trying to save a man from drowning.
Up until that scene, the music in Black Beauty had to be delicate because it's all about enhancing the relationship between Jo and the horse. But for that [action] sequence, when the audience fears for Black Beauty's life, I unleashed the blockbuster beast in me!
How did you get that "unleashed" sound?
Any time we wanted something more harsh or energetic we used the close microphone to get more aggressiveness from the string being bowed frantically. Playing with the microphones, we were able to enhance the low end of the orchestra.
Even with the "unleashed" sections, your Black Beauty score seems to favor restraint over bombast. 
There's a simplicity to Black Beauty and that made it easier for the music to be subtle. With an orchestra, it's incredible how much you can express within the limited dynamic of being soft. Just playing a little softer or a little harder can make a big difference.
Stepping back from Black Beauty for a minute, you've been working at Remote Control for several years now. Have you learned things from Hans Zimmer about what it takes to be a successful composer for Hollywood movies?
Stylistically, I'm very different from Hans but what I love about him is that he's always challenging himself to find new ideas. Some composers are stubborn and don't like input from the outside but Hans always pulls in ideas from other people. It's been a big learning curve for me. Hans taught me not just how to write to picture but also how to manage a project and communicate with a director.
So if a director critiques one of your music cues, how do you cope?
When a director says 'Let's change this or change that,' you're going to be in pain a little bit because when I do music, I do it with all my heart. But experience teaches you to let it go because maybe you will then create something you never would have come up with on your own.
Any closing thoughts on Black Beauty?
It's a very sincere movie with a lot of heart. I hope my music for Black Beauty achieves the same effect.