Cinematic Soul Food Movies Where Black Lives Do Matter
The tsunami-like effect of the Black Lives Matter movement is not only sweeping us forward towards an uncertain future but, like a riptide, pulling us backward through ignored history. It is a time to look forward as constructively as we reassess the trajectory of the journey that stretches behind us. One of the ways where we can do both is by revisiting the movies made over the years, some of which we may have seen, many of which we probably haven't, where Black lives really do matter; where we can spend virtual time with characters who are pursuing the everyday things that matter to everyone. Call it the whole nine yards of life itself.
The seam of movies, dramatic and documentary, that reexamine the transgressions, oppressions, and flagrant crimes of racism, from slavery to Jim Crow, from housing to schooling, from schooling to policing, is rich and deep. But what about movies about breaking bread or breaking up, or about killing time on the neighborhood street just before dinner? And what about movies where two charming and goofy characters like Kid 'N Play are simply focused on throwing a perfect House Party (1990), or where a working family man named Stan (in Charles Burnett's achingly poetic 1977 Killer of Sheep) holds a warm cup of tea against his cheek and dreams of a better life? We are talking about simple, down-to-earth, straight-to-the-heart movies where the characters just happen to see brown or black faces when they look at the mirror.
After a couple of decades of film reviewing, I knew I had my list, but I also wanted to chat with two colleagues from the Motion Picture Association who also see those same faces in the mirror, and who had lists of their own.
I asked John Gibson, our VP of External and Multicultural Affairs, and David Hudson, our Senior Director of Digital Content & Social Media, not only to share some recommendations but to focus on a few films that had really spoken to them.
If there's one recurring theme in their favorite movies that, for David and John, have always had a powerful impact, it's family. When talking about those films, David and John spoke of how they triggered personal memories of their own.
In the mid-1990s, when movies about the African American experience often centered on bleaker themes of gangland life or slavery, "it was really great to see a film that was about a Black family and especially one that reminded me of my own," David said.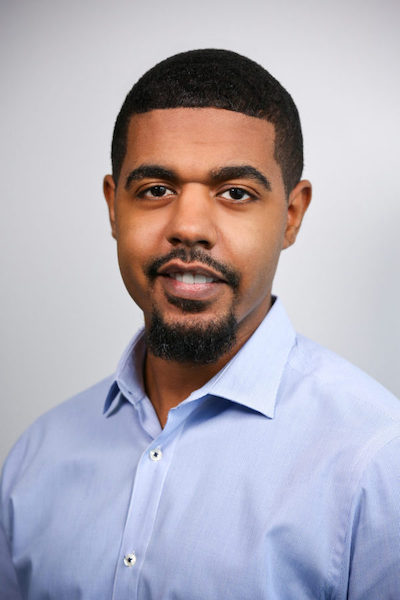 That movie was George Tillman Jr.'s 1997 Soul Food. David was 9 or 10 when he first saw it, and he was hooked. Centered around a character known as Big Mama, a familiar moniker in the culture for strong matriarchal figures, it reminded him of his late grandmother whose dinner gatherings always brought his family together.
"She was the glue that held a lot of us together…and we were always willing and happy to come together, around that dinner table. It was all love and all fun, and those are some of the fondest memories I have growing up."
While the movie is culturally specific, it's also universal, he said. "Regardless of whether you're Black, white, Asian American, or whatever, at the core of the movie are the dynamics of a family that loves each other, that have their own ups and downs, and who have to try to figure out how to navigate that."
Spike Lee's 1994 Crooklyn was the movie that literally brought it home for John, not only for its depiction of a relatable Black family that endured ups and downs: A loving and strong mom, a gifted yet struggling musician-father, and a daughter who played the ever-watchful hawk to her four brothers, but also for the way it evokes life on the street outside the front door, where everyone knows everyone.
"I'm a child of the late seventies, so those experiences of being outside with your friends is much different than it is now," said John. "Every time I see Crooklyn, it just gets to me because it reminds me of a simpler time when neighborhoods and communities were really connected, and the kids were outside playing games. There was no worry of gang activity or concerns about people lynching your kids. There were strong moms and dads in the household. Nowadays, you would be hard-pressed to even know your neighbors."
It's not just family movies that reach John. Films like Antwone Fisher and Moonlight, Creed and Creed II that center on powerful father/paternal figure-son relationships, "tend to really pull at my heartstrings." For so many reasons we didn't tend to see a lot of films that showcase the nurturing of young Black males. No matter how old you are, it's a special moment when someone, whether it be your dad, godfather, uncle, or that person who fills that paternal role, gives you love and support. We need more films and shows to showcase that.
John was particularly moved by Moonlight which, as we observe Pride Month, is the first film with an all-Black cast, and LGBTQ themes, to win the Oscar for Best Picture. The first act revolves around a young boy dealing with the hurt and abandonment as a result of his mom's fight with drug addiction while trying his best to navigate his environment. In his space of loneliness, he encounters a drug dealer who steps in as a father figure.
"It is a component of the Black experience rarely seen in film," John says. "You have really good people who made bad decisions. Growing up, you'd be going to school and people would see you walking slowly, and they would tell you to hurry up and go to school, mind your manners, pay attention to your teachers and get good grades. Or when dusk came, and the street lights came on, and you knew it was time to come inside, and you could hear your mom calling your name a couple of blocks away, they'd say, 'Didn't you hear your mom call you? Get in the house!' In a sense, they wanted better for you than they could imagine for themselves."
The conversations with David and John covered several other movies for which we are running out of real estate to share. But at the end of this article, you'll see 30 recommended movies from our combined lists that came from these dialogues that, in some way or another, depict positive aspects of the African American experience, to add to your own personal Watchlist.
Despite our attempts to discuss movies that don't take racism head-on and focus more squarely on Black life itself, there was one sobering conclusion. Even in those films, it is virtually impossible to avoid the elephant in the room.
Even the very absence of racism can be glaring. John appreciated Stella Meghie's 2020 romantic drama The Photograph for example, not only because of what it was, but what it wasn't. "There was no pain or anguish from either of the leads," he says. "Neither needed rescuing. Both came from loving, supportive families. You just had two highly respected professionals who happened to be Black and in love with each other. And that's so important for all of us to see. All of us are not going through pain and anguish."
David was as moved by the love story at the center of Barry Jenkins' If Beale Street Could Talk as he was driven to tears by the interactions with police that take place in the same movie.
"You can never fully escape those negatives that we have to constantly fight against," said David. "It's always there, whether it's in the background or the foreground." Watching Beale Street in the theater with his wife, he thought about the family he plans to grow. "There is so much extra that we have to fight against in society as Black folks, just in order to protect ourselves and those who are closest to us and those who we really care about."
But between the peaceful demonstrations taking place around the country, the explosion of articles and discussion on the subject, including frank conversations such as these taking place within our own industry, it reminds us that while progress has been made, there's still a considerable amount of work left to be done to not only accurately showcase the diversity of the Black American experience, but to provide opportunities at all levels within the industry for Black creatives to have meaningful input and decision making authority.
There is nothing like the power of film or television to impart positive influences, said John, who works with national civil rights organizations, leading multicultural non-profits, film festivals, and congressional caucuses to advance and promote diversity, inclusion, and authentic cultural representation across the industry. "Which is why it's so important that we have diverse stories and diverse storytellers to tell them, to show that we are much more connected than we are divided."
The Combined 30: Recommended Movies to Watch.
Killer of Sheep (1977) – Charles Burnett
Eve's Bayou (1996) – Kasi Lemmons
Crooklyn (1994) – Spike Lee
I am Not Your Negro (2017) – Raoul Peck
She's Gotta Have It (1986) – Spike Lee
Poetic Justice (1993) – John Singleton
House Party (1990) – Reginald Hudlin
Moonlight (2016) – Barry Jenkins
The Five Heartbeats (1991) – Robert Townsend
Beasts of the Southern Wild (2012) – Behn Zeitlin
Pariah (2011) – Dee Rees
Soul Food (1997) – (George Tillman Jr.)
Brown Sugar (2002) – Rick Famuyiwa
Medicine for Melancholy (2008) – Barry Jenkins
Girls Trip (2017) – Malcolm D. Lee
Cooley High (1975) – Michael Schultz
School Daze (1988) – Spike Lee
Belle (2014) – Amma Asante
Beyond the Lights (2014) – Gina Prince-Bythewood
Love and Basketball (2000) – Gina Prince-Bythewood
If Beale Street Could Talk (2019) – Barry Jenkins
Antwone Fisher (2002) – Denzel Washington
A United Kingdom (2017) – Amma Asante
Think Like A Man (2012) – Tim Story
Creed (2015) – Ryan Coogler
Black Panther (2018) – Ryan Coogler
Creed II (2018) – Steven Caple, Jr.
The Brothers (2001) – Gary Hardwick
Something New (2006) – Sanaa Hamri
To Sleep with Anger (1990) – Charles Burnett
Featured image: (from left) Michael Block (LaKeith Stanfield) and Mae Morton (Issa Rae) in The Photograph, written and directed by Stella Meghie. Photo Credit: Sabrina Lantos/Universal Pictures