Writer/Director Eliza Hittman on her Bracing, Brilliant Film Never Rarely Sometimes Always
When Eliza Hittman, writer/director of Never Rarely Sometimes Always, took the stage after the premiere of her film at the Sundance Film Festival on January 24th of this year, she was greeted with rapturous applause. She and the stars of her film have gained critical acclaim for her intimate, powerful portrayal of one teenager's perilous journey of the soul. Never Rarely Sometimes Always is about the challenges facing 17-year-old Autumn (Sidney Flanigan), who has an unintended pregnancy and, finding no local support, travels with her cousin and best friend Skylar (Talia Ryder) to New York City seeking an abortion. It has been lauded for how it captures the loyalty and compassion between female friends and the dangers for young women who find themselves in that position. So far it has won the U.S. Dramatic Special Jury Award for Neorealism at Sundance, and the Silver Berlin Bear Jury Grand Prix at the Berlin International Film Festival. With a 99% approval rating on Rotten Tomatoes, the movie was set for release on March 13th through distributor Focus Features, and all signs pointed to a successful arthouse run and more acclaim.
No one could have foreseen just how frozen in place the world would become. Never Rarely Sometimes Always, like so many other films, was removed from the calendar for theatrical release because of COVID-19. Fortunately, it has now been made available on demand through nearly every platform. Certainly, producers and distributors would always rather see their movies playing in theaters, but this option offers a way for the film to not only find viewers, but might also lead to its discovery by a wider audience, putting it on the radar for many who might have otherwise missed it altogether. Though going straight to streaming is not ideal, it may be something Hittman might come to appreciate, given her inspiration and motivation for creating the project in the first place.
The writer/director's idea for the film was born out of an article she read, and was shocked by, in 2012. Hittman relates, "I made a micro-budget feature in 2012 called It Felt Like Love, and while I was editing that film, I took a break, read a newspaper, and was struck by a headline that I read about Savita Halappanavar, who died in a hospital in Galway after being denied a life-saving abortion. I started to wonder 'well, how far would she have had to travel to save her own life?'" The answer, she discovered, was London.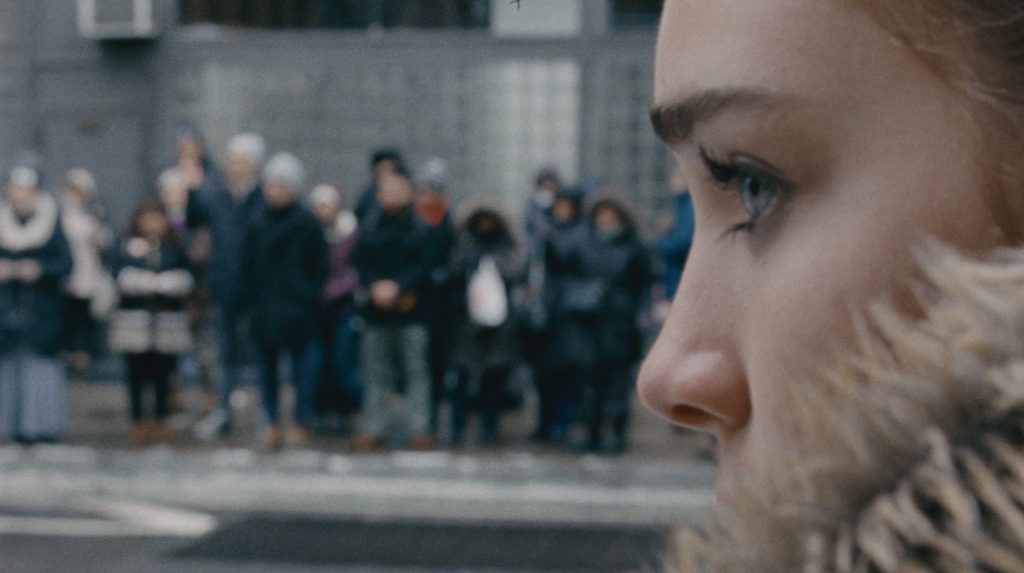 "I got a book called "Ireland's Hidden Diaspora", about how women would cross the Irish Sea to London and back, in one day. I read about the network of women that had organized to help women as they took this journey. I thought about this untold journey that women all over the world take." Hittman initially wrote a treatment for a story in Ireland, about an Eastern-European au pair who had been hired to work in the countryside. At the time, she was working on small films in Brooklyn, which led to her decision, as a US filmmaker, to explore the US equivalent. She felt that since the challenges to women with unwanted pregnancies are universal, and are certainly prevalent in America, she would look to construct the story locally.
Researching and learning as much as she could about the experiences of women in the US became a top priority. Hittman, who excels at and is known for anchoring her stories in reality, turned to locations near New York. She explains, "Women come from all over to New York. When you leave New York and drive 3 hours west, you're in a part of Pennsylvania that feels like Appalachia. It is really like traveling back in time. I decided to take a little road trip. I drove to rural Pennsylvania and landed in a coal-mining region. I walked into a pregnancy center and said I'd like to take a test. I sat and listened to a counselor, and when I left, she gave me a little gold bag with some homemade printed flyers."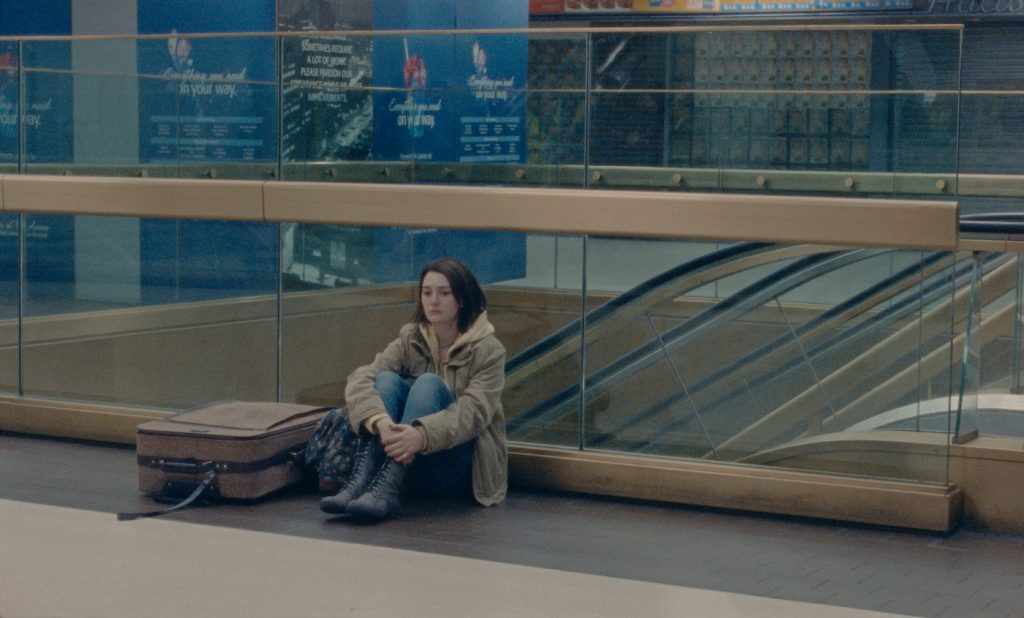 When she started working on the film, Hittman felt it essential that it be grounded in credibility, so she reached out to Planned Parenthood, who proved to be an invaluable resource, including allowing her to film in one of their clinics in New York, and opening doors to her by letting her interview people who are part of their front lines. Says Hittman, "A lot of the story was inspired by sitting and talking to social workers. I met one social worker at a clinic in Queens, who had worked at Planned Parenthood and had gotten a full-time position elsewhere. Hearing her very candid perspective of what she would encounter inspired me. One thing that she said that I thought was really profound was, 'The abortion is never the crisis. It's whatever is going on at home that you can't fix in the course of a twenty-minute counseling session for an abortion.'"
For Hittman, making sure she grounded her characters was essential to articulating the story of Never Rarely Sometimes Always in her own voice as a filmmaker. "It was important for me to be really credible, and get all kinds of perspectives, find my way through the story, and tell it subjectively through the characters. It was so important for me to imagine the experience of walking in other people's shoes. I thought about how much persistence it took for someone to get through an experience like that, and also the amount of shame and secrecy that accompanies that. It's not a procedural drama. We don't show and explore everything, but we explore what we can through the eyes of a 17-year-old."
Featured image: Director Eliza Hittman on the set of her film NEVER RARELY SOMETIMES ALWAYS, a Focus Features release. Credit: Angal Field/Focus Features