A New Never Rarely Sometimes Always Trailer Highlights one of the Year's Must-See Films
Writer/director Eliza Hittman's new film Never Rarely Sometimes Always comes packed with festival plaudits and rave reviews. A new trailer from Focus Features will give you a hint as to why Hittman is regarded as a rising star, a director with the ability to take one of the most politically charged subjects—abortion—and deliver a film with exquisite sensitivity and intelligence. Never Rarely Sometimes Always took home the U.S. Dramatic Special Jury Award (Neorealism) at Sundance, and Berlinale's Silver Bear Grand Jury Prize.
The film follows Autumn (Sidney Flanigan) and her cousin Skylar (Talia Ryder) on a trip from their rural Pennsylvania hometown to New York City after Autumn finds out she's pregnant. Autumn isn't ready to be a mom, and the film explores the lengths she must go to have an abortion.
The reviews out of the festivals were full of praise for Hittman's achievement and the performance of the film's two leads. Entertainment Weekly's Mary Sollosi writes, "Never Rarely Sometimes Always is an urgent, extraordinary film for this very moment." RogerEbert.com's Tomris Laffly writes, "An insightful observer and patient portrayer of contemporary American youth, the astonishing filmmaker [Eliza] Hittman gives her young cast the time and space to flex their visceral muscles, with long takes, close-ups and a deliberately empathetic lens."
Never Rarely Sometimes Always takes its title from a set of responses Autumn is asked to choose from during her pre-abortion interview at Planned Parenthood. The response from critics thus far is that it's one of the year's must-see films. It hits select theaters on March 13 and goes wide on April 3.
Check out the trailer here:
Here's the official synopsis from Focus Features:
Written and directed by Eliza Hittman, Never Rarely Sometimes Always is an intimate portrayal of two teenage girls in rural Pennsylvania. Faced with an unintended pregnancy and a lack of local support, Autumn (Sidney Flanigan) and her cousin Skylar (Talia Ryder) embark across state lines to New York City on a fraught journey of friendship, bravery and compassion.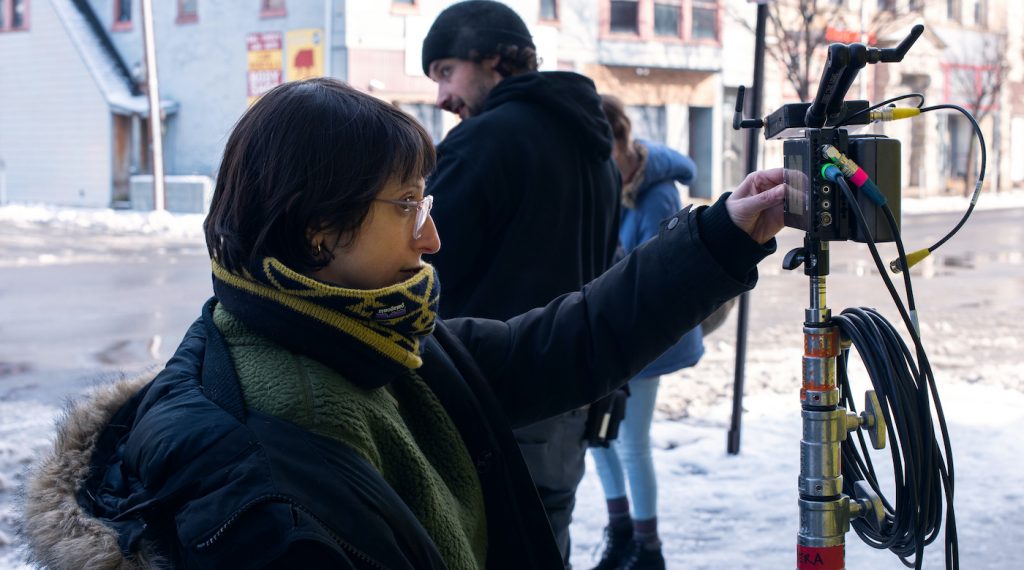 Featured image: Talia Ryder stars as Skylar in NEVER RARELY SOMETIMES ALWAYS, a Focus Features release. Credit: Courtesy of Focus Features