Under Lockdown, Tech & Film Meet in New Ways to Un-Stall an Industry on Hold
The first feature film made entirely over Zoom may still be a blessed long way off, but in accordance with COVID-19 social distancing procedures, formerly eschewed technologies are finding a current warm welcome among the film and television industry. Whether it's a newfound acceptance of older, familiar names like Skype, or industry-specific digital tools being put to creative off-label uses, it's thanks to technology that film crews can, in any capacity, make the show go on. While a solution to replace a full set has yet to arrive and the vast majority of projects remain indefinitely on hold, across the industry, below-the-line talent has come up with a slew of digital workarounds to keep pre-and post-production in motion.
Digital methods are applicable as early as casting. Jessica Daniels (The 40-Year-Old Version, 30 Rock), a New York-based casting director, may or may not be gearing up in a few weeks for a pilot search. If the work moves ahead, she'll be using an app called WeAudition, "which allows actors to check into a waiting room, much like the physical experience would be," she explains. When their slot opens up, hopeful actors read remotely with Daniels or a script reader. The program even allows her to give the actor notes.
On the other end, cinematographer Mott Hupfel (You, All is Bright) has continued a current project, color correcting a new film for Quibi called The Expecting, using Frame iO software. "Our colorist at Goldcrest, Marcy Robinson, does the work, and they share clips with us in the program and we are able to see them, comment, and even mark up the clips or frames within the clips," he says. Hupfel and a friend are also keeping pre-production moving along on several documentaries through creative use of DaVinci Resolve, an editing application. "We hope to run the whole project—LUT creation and management, file management, editing, and color correct—all within Resolve." 
Chelsea Shepherd, a camera operator, has been freelancing for the station KNBC. Her team is working over the phone and digitally to produce shows, and what can't be avoided without putting two humans in the same room is accomplished via a lone cameraperson and technology. "We have been setting up small cameras in reporters' homes with a WiFi LiveU to send the live image to the station," Shepherd explains. "We set up a light, hook up everything to a power strip so that the reporter just flips it all on/off, and then we leave them to manage it themselves."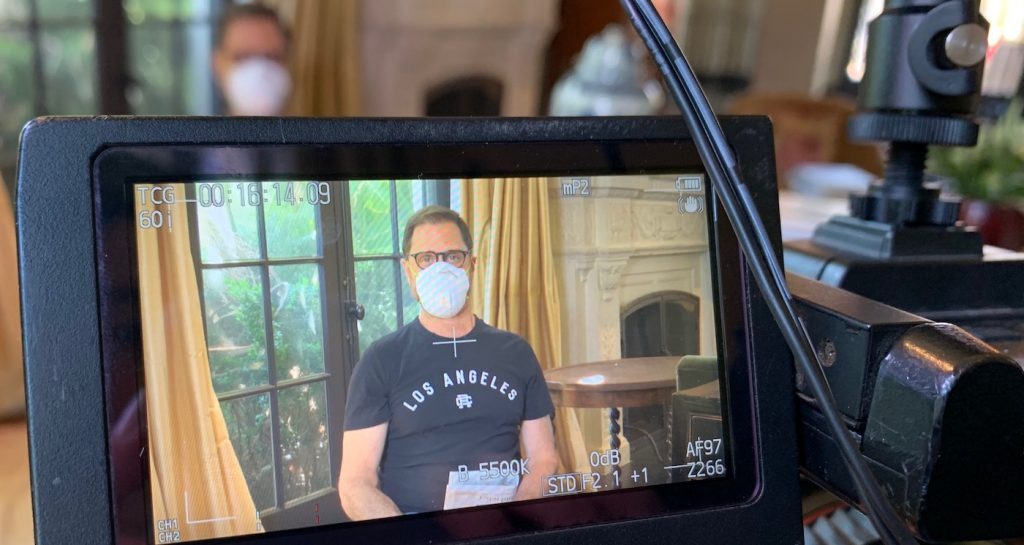 While none of these technologies are brand new, under lockdown, the industry is putting them to use in resourceful ways, digital-heavy innovations which may be here to stay. Frame iO might not be fresh out of the box, for example, but "I think using it exclusively for a color correct is newish," says Hupfel. Daniels, meanwhile, recently used Skype to cast actress Celeste O'Connor in Selah and the Spades, a private school teen drama being released by Amazon this month. For Daniels, even old-hat digital communication tools allow her field to reach a much wider sphere, an advantage which she points out is applicable to both recent projects and those going forward, whenever some semblance of normalcy returns to the industry. Logan Schneider, a cinematographer whose credits include Gentefied and Drunk History, put it this way: "I don't know when or how traditional production will return, but I'm sure some of the changes caused by the current exigencies will last beyond this crisis."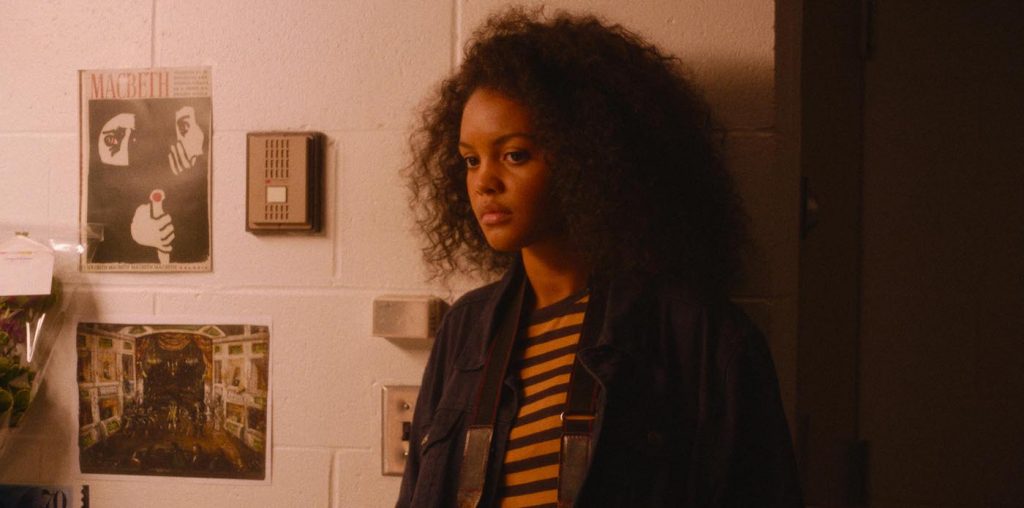 And the longer the need for social distancing, the more the industry is prone to adapt. "Say you have a 10-person on set maximum," Schneider calculates. "You might have to choose between a wardrobe stylist and an agency producer. Those are both important jobs. No one's position has survived 100 years of production unless it's critical to filmmaking. So how do you make that decision?  While I do think its best to have both positions present, implementing practices such as internet streaming for agency/client monitoring may offer a feasible solution that lets both jobs function."
While there are scheduling workarounds that also make it possible to keep headcounts low, Schneider believes that "high-quality internet streaming from set is going to be the key that unlocks our options," allowing for feedback and decision-making without the need to put everyone involved in one space. The cinematographer, who has already been using a service called Teradek Cube to make the practice possible, even coined a term for it: "distancing technology."
Of course, tech is still far from a blanket panacea to a largely shut-down industry. Daniels points out that even if digital tools let her cast a wider net in searches, or make a promising callback possible for a young actress in the middle of college finals, ultimately, she's unlikely to ever send anyone to a set whom she hasn't gotten to know at least to some extent in person. Furthermore, while industry members across the board report with all manner of feelings that they're showing up for plentiful Zoom meetings, beyond planning, post-production, or merely staying in touch, the limits to the heart of movie-making at the moment are obvious.
When or if the industry will return at full steam remains unknown. All likelihood points to the need for a vaccine to both resume operations and ensure the best possible health and safety outcomes for the industry's workers. By that point, some digital adaptations will be here to stay—a fact not without historic precedent. In her field, Daniels points out that not long ago, filmed castings were far from standard. "It used to be, even for films, castings weren't recorded. You'd have to rely on somebody's opinion," she reminisces.
For Schneider, the globe's last major pandemic offers warnings, as well as a potential blueprint. "After the flu of 1918 halted production, shooting initially returned as exterior only, small crews and with a minimum of talent on set. I think we will see a similar approach," the DP says. "I can't wait to get back to having a large crew, many of whom are close friends, and watching the Hollywood machine rip along once more, but for now, in service of the story and the image, we all need to be open to new approaches."
Featured image: L-r: Celeste O'Connor, Lovie imone and Jharrel Jerome star in SELAH AND THE SPADES
Photo: Courtesy of Amazon Studios.