How Motherland: Fort Salem Cinematographer Jon Joffin Casts a Spell
It may not be an infinite playlist, at least not yet, but if quarantine lasts much longer, who knows? In any case, cinematographer Jon Joffin, ASC, was waxing virtually about some of the shows he's been watching in lockup:
Among them were Amazon's ZeroZeroZero, the Gabriel Byrne-starring series which follows a shipment of cocaine from Mexico to its cartel purchasers in Italy, which Joffin describes as shot "in a beautiful, natural way." The look of the episodes was divided between Italian DPs like Vittorio Omodei Zorini (Medici, Gomorrah,) Paolo Carnera (another Gomorrah alum), and Romain Lacourbas (Marco Polo). He's also been watching the HBO adaptation of Philip Roth's all-too-timely The Plot Against America, whose cinematographer Martin Ahlgren (Altered Carbon, Daredevil) used a Sony VENICE to achieve the show's lush cinematic look, using the compositions of photographers like Robert Frank as inspiration for deep focus shooting, that allows the viewer's eye to decide where to look in the frame.
But Joffin wasn't there to simply shower praise on other cinematographers—he was taking questions from them, too. Because we were all in the Zoom grid that's become such a part of everyone's life in these viral times.
It was one of the just-about-weekly sessions now held by the Zeiss Camera and Lens folk, where a cinematographer using their glass (lately that would their full-frame Cine Primes) with a variety of camera systems, holds forth on the looks he or she was after in a particular film or TV project. These sessions include a Q&A period with the press. The audience is just as likely, perhaps likelier, to be comprised of colleagues as press folk.
Joffin was there on behalf of his recently debuted Disney Freeform show Motherland: Fort Salem, where, in an alternate history the government has struck a long-standing deal with Salem's witches. In this version of Salem, the witches are entirely real. The mutually beneficial deal is that so long as the witches are left alone, they will offer some magical protection for the USA. The series premiered on Freeform on March 18, with new episodes arriving every Wednesday.
Like The X-Files, another show about the intersection of the occult and the unknown commingling with government militarism and intelligence, Motherland is also shot in Vancouver, which is where Joffin lives and now Zooms from.
The X-Files was where he got what he describes as his "big break," assisting series cinematographer John S. Bartley, ASC. That iconic series was unusual in how dark it was for network television, by which we mean its lighting set-ups, and not just its themes. Joffin remembers saying "John, you need more light," but of course he didn't. That visual murk was the series' signature look. "It was a real turning point for TV," Joffin remembers. He also recalled the camera's use of wide lenses for close-up work, something that can be more easily replicated now with full-frame glass and sensors, in the digital age.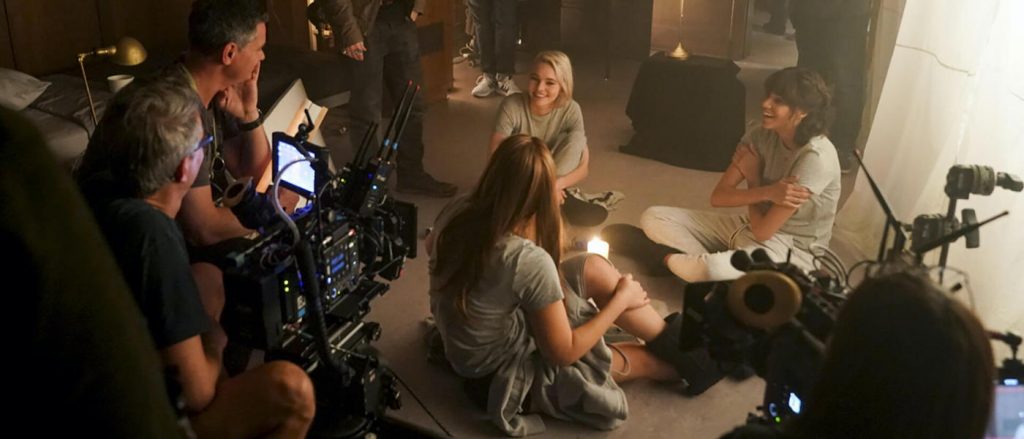 Since X -Files, his work has included the TV version of A Wrinkle in Time, the series Masters of Horror, and his Emmy-nominated for work on The Andromeda Strain.
And while Joffin allowed he was "jonesing to be on a film set" again, he did talk a lot about what he'd been up to on the sets for Motherland.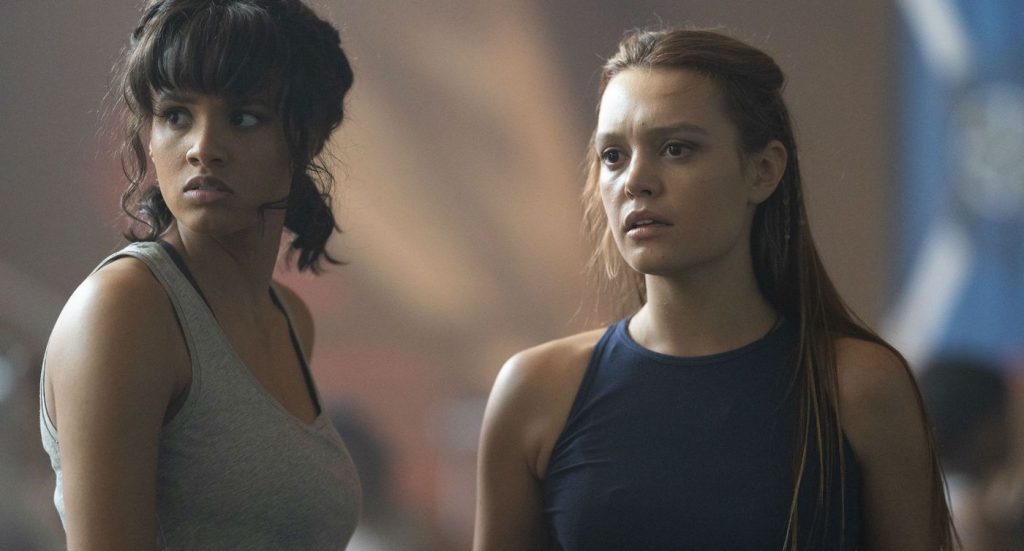 Joffin shot four out of the first season's eight episodes. The directors wanted a sense of magical realism in the visuals. He used lighting that was "analog and very tungsten," as opposed to the more current LEDs because the series conceit was that technology hadn't advanced as much in this particular "witchy" timeline, because it didn't need to—there was already magic afoot.
Nonetheless, the "soft, natural light" that Joffin loves to work with, also favoring a use of "negative fill," taking away the front light, or blocking excess reflections to add contrast and shadow, was captured primarily with another Sony VENICE camera, and a RED MONSTRO.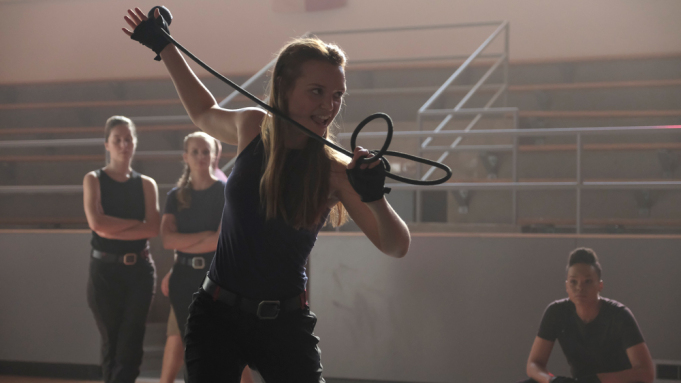 The latter was used "for drone shots since it could be pointed straight down." Both cameras, however, shared the ability to handshake with the Zeiss lenses, which has licensed the open-source technology from Cooke lenses. Cooke shares a lot of metadata to the post-production pipeline, and with some of Zeiss' enhancements, also shading and distortion characteristics as well.
All of which helped pave the way for what Joffin called the "taste and subtlety" of the show's visual effects, which were overseen by VFX supervisor Ron Zander Williams, who's worked on 12 Monkeys and other series.
Meanwhile, Joffin's generous praise didn't end there. Also occupying some of the Zoom squares were Jan Wolfe, who did second unit for Joffin on the series Beyond and is "a fantastic DP in his own right" and Sylvaine Dufaux, who had camera operated for Joffin on Motherland, and is now the DP of the Hulu series Futureman. And on yet another square was the ASC-nominated co-cinematographer of Honeyland, Samir Ljuma.
All of them, presumably, likewise jonesing to be back on a set somewhere.
Meanwhile, until he can, some of the other shows Joffin is watching include catching up on Better Call Saul, along with a Spanish show, Money Heist, on Netflix.
The actual name of Money Heist, Joffin notes, translates to "House of Paper," perhaps reflecting the fragility we're all feeling these days. In the meantime, whether witches can ably protect us in such times or not, these particular virtual gatherings from Zeiss will continue. The conversations are wonderful for film and TV buffs and camera junkies alike. Also, it's just nice to gaze at faces not behind masks.
Featured image: L-r: Ashley Nicole Williams, Jessica Sutton, and Taylor Hickson in 'Motherland: For Salem.' Courtesy Disney Freeform