DP Kira Kelly on Lensing Netflix's Self Made Followed by a Sudden COVID-19 Furlough
Self Made, Netflix's four-episode biopic on Madam C.J. Walker (Octavia Spencer), the businesswoman, philanthropist, and first female American self-made millionaire, traces Madam C.J.'s late 19th-century rise from washerwoman to the successful founder of a haircare empire staffed by and made for African-American women. The production contrasts vibrant, colorful historic sets and costumes with a contemporary soundtrack, for an immersively satisfying period series that feels completely modern.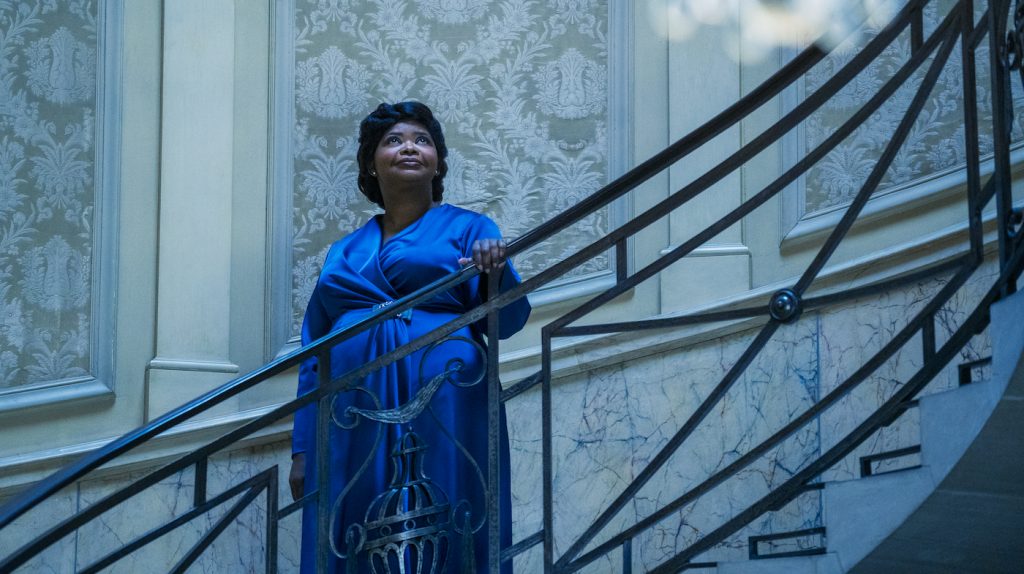 "Even before I got the job, the showrunners were very clear that they did not want a monochromatic, sepia-colored period piece," said Kira Kelly (Queen Sugar, The Red Line), Self Made's cinematographer. We spoke with the DP shortly after she'd unexpectedly returned home from another Toronto-based project, the eerily apropos Y: The Last Man, a new series about a mysterious global virus. The show's prep team arrived in the city on a Monday and were sent home the following Friday. "We have this two-week hiatus, I guess like everybody else, but at this point, I don't even know how realistic the two weeks are," Kelly noted. Across the film and television industry, projects are being shelved or put on indefinite pause as part of the attempt to flatten the coronavirus's curve.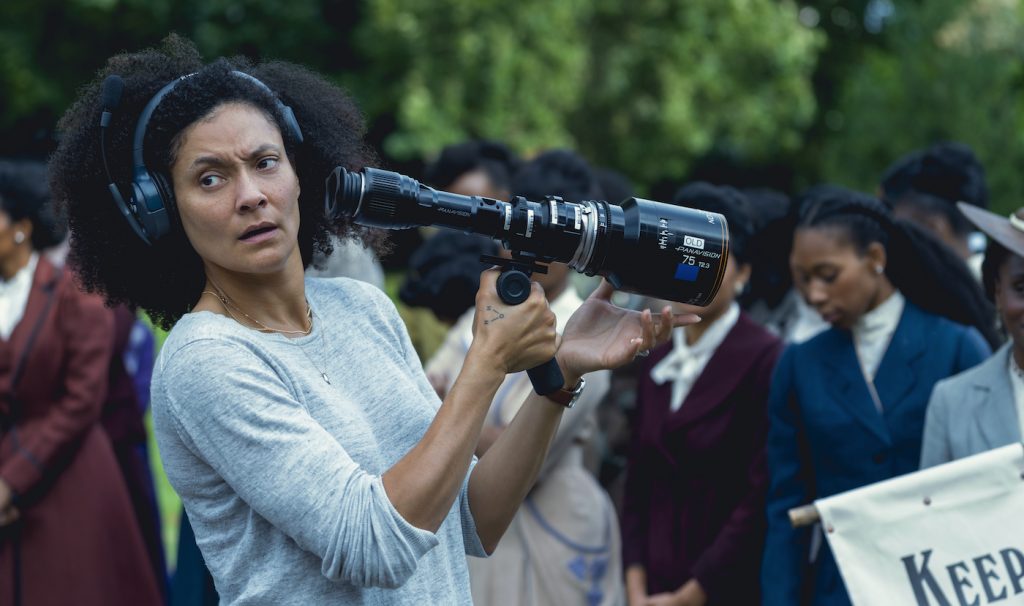 As for projects that wrapped well before COVID-19's arrival, Kelly's work on Self Made is light and luminous—the cinematographer found inspiration in contemporary cultural references like Beyoncé's Lemonade and the movie Annihilation while working closely with production designer Britt Doughty and the costume team to comb through historical references, where they found a surprisingly rich palette to draw from.
"People were using a lot more color than we do today. A lot of jewel tones, emeralds, sapphires. We were able to build a lot of that color, patterns, wallpaper into the sets. It was the same with the wardrobe department, making sure we had a lot of color popping in the outfits," said Kelly.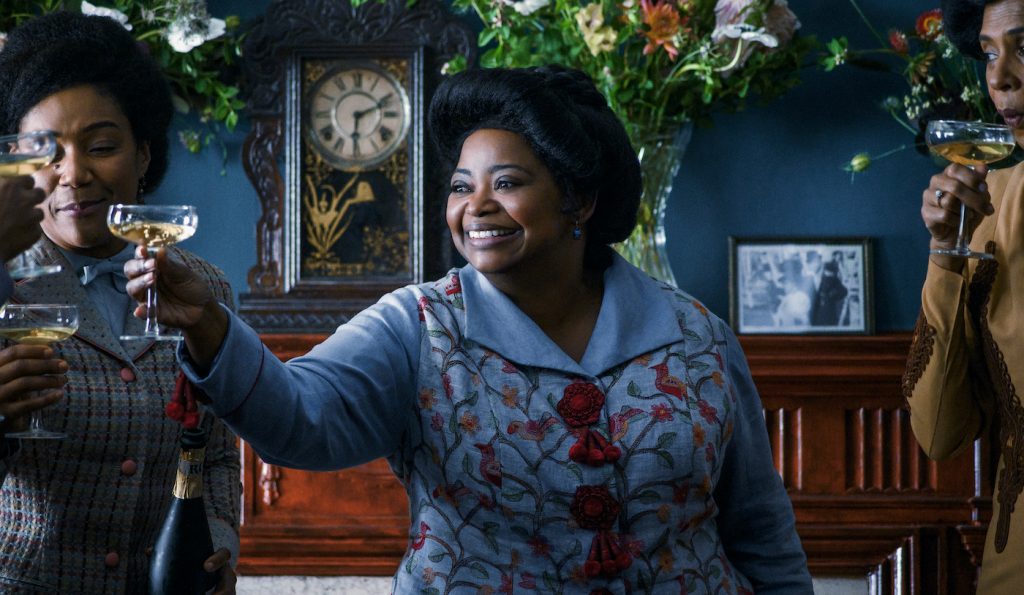 To highlight these elements, the cinematographer deployed soft, neutral lighting that also feels true to the period, which spans the turn of the century through the Jazz Age. The series' actors' faces almost seem to glow, which was not unintended. "I think that for me, when you're shooting black skin, what's beautiful about it is that there's a reflective quality. You can really play with whatever lights and colors you have on set," Kelly explained. "We'd use really large diffusions that we'd put light through, so we could have that reflected in the faces, and just change the angle depending on which part of the cheeks we'd want to highlight."
With the series period-mixing elements established and shooting taking place primarily on locations in and around Toronto, the challenge lay in maintaining a sense of accuracy in lighting while working around pre-existing structures. "When we first start in Madam C.J.'s apartment where she's a washerwoman, she didn't have electricity, and so it was a lot of working with lanterns, putting out LED lights and oil lamps," Kelly explained. "We had an amazing props department that helped us hide a lot of stuff."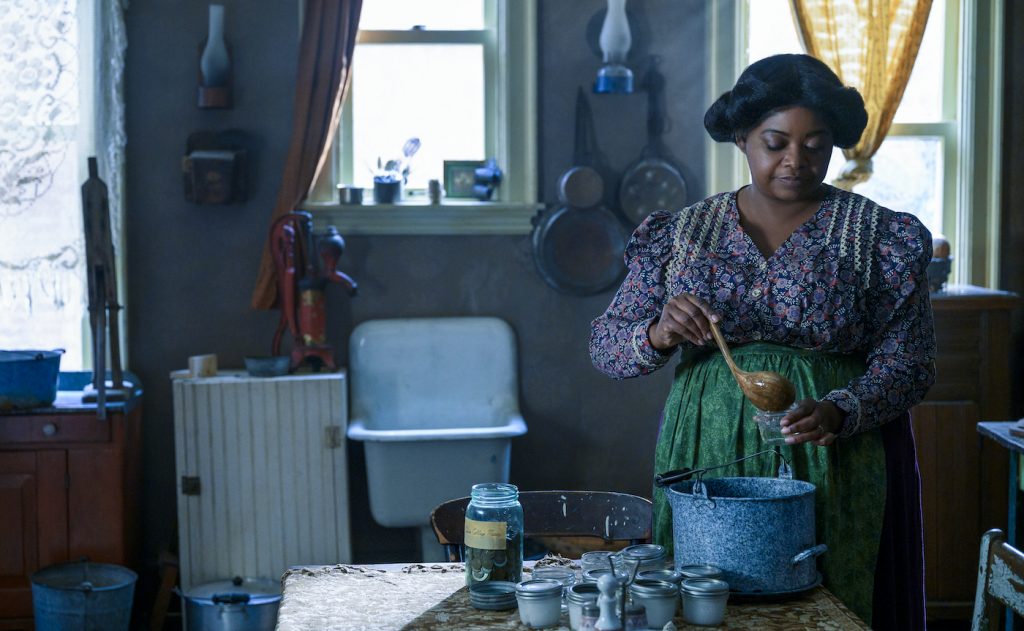 As Madam C.J. (born and also known as Sarah Breedlove) grows her business around a hair growth product called Glossine, she moves with daughter Lelia (Tiffany Haddish, in her most dramatic role yet) and husband C.J. (Blair Underwood) to Indianapolis, into an elegant home that serves as the family's base, salon, and factory. The production found a turn-of-the-century home in Hamilton, outside Toronto, where Kelly designed a lighting scheme to ensure a sense of the family digs being lit from the outside, despite Sarah's upgrade to electricity. "Even in that time when you first had electricity, you're probably not trying to burn it all day, you know?" she pointed out. Maintaining a sense of natural light by day and leaning into lanterns at night, there's a distinction between daytime face-offs with Addie Munroe (Carmen Ejogo), Sarah's hair industry inspiration-turned-nemesis, and evening gatherings among family and friends (in one particularly historic scene, a party "watches" a Jack Johnson boxing match through a ticker tape machine).
While Self Made straightforwardly depicts the major events of Sarah's professional life—being rejected and then harassed by Addie, concocting her own product, struggling to find investors, making a risky move to New York—her inner voice as she faces these challenges is told through interstitial moments distinct to each of the series' four episodes, a "stylized look into what's happening in Madam C.J.'s brain," said Kelly. In the first episode, Sarah is in direct confrontation with Addie, with the two women facing off in a vintage boxing ring. "The second one is more dream-like, where she's imagining what her salon is going to be like. In three and four, they become more surreal, in a way," said Kelly, with Sarah first surrounded and almost trapped by her Walker salesgirls on bicycles, and in the final episode, recalling impressionistic, rural memories of her parents, who were sharecroppers. Even though each of these imagined peeks into Sarah's mind are different in tone and color, all are a visually otherworldly departure from Sarah's grounded day-to-day concerns. Kelly filmed the series with Panavision T-series lenses, but for the interstitials, switched to "a bunch of weird lenses," she joked. The results are countervailing approaches that balance out to inventively recreate Madam C.J.'s remarkable rags-to-riches story.
Self Made is available for streaming today, March 20, on Netflix.
Featured image: Kira Kelly filming 'Self Made.' Photo by Amanda Matlovich/Netflix.