Costume Designer Erin Benach on Dressing Harley Quinn & Other Deviants in Birds of Prey
Played by Margot Robbie, the titular anti-hero of Birds of Prey (And the Fantabulous Emancipation of One Harley Quinn) crashes a semi into a chemical plant, breaks an antagonist's legs, and goes on the run from the police, and all that's just during the first half of the movie. During the course of a gleefully violent spree through Gotham, Harley parties with the city's dissolute elite, rescues a pint-sized pickpocket and forms a vigilante lady-squad whose moment to shine is a mini-war with a couple hundred hired thugs. And most important of all, embarking on this frenetic caper lets this manic pixie nightmare girl finally get over her ex, the Joker. What's a lady hellion to wear?
Costume designer Erin Benach, known for her work on A Star is Born and Drive, answered that question with short shorts, impractical boots, and sparkle galore. "We really clued into all of Harley's character traits, like the idea that she loves impracticality and has this inner child," said Benach of the character's outrageous, take-no-prisoners approach to life. "Harley can take whatever she wants from the window of a store anywhere she is," the designer explained (while running for her life, she does, snatching a glittery fanny pack from a market stall), and the result is a hyper-colorful mish-mash with a strong point of view, rather like how the character spends her days.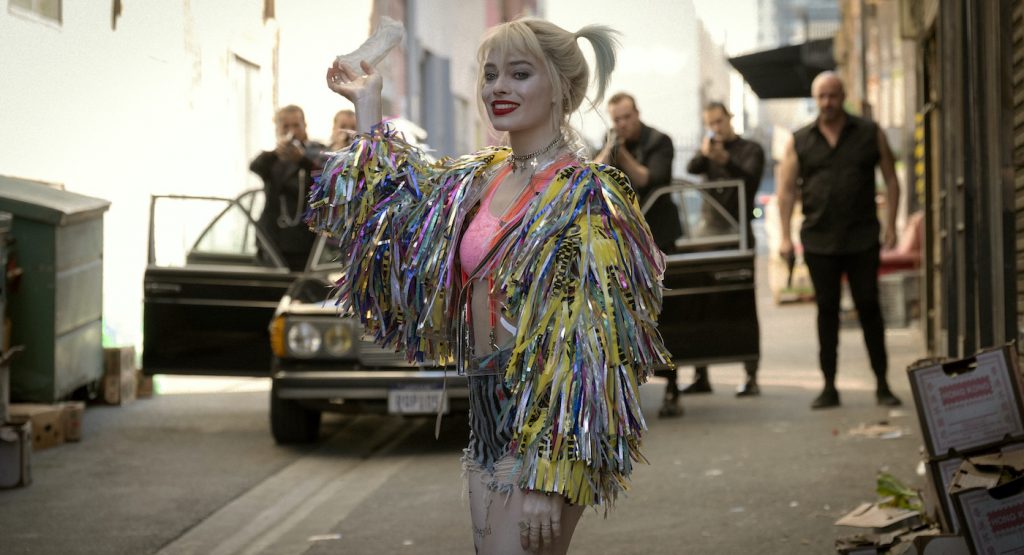 "Everything's from scratch. Harley Quinn deserves from scratch," Benach declared, though almost all of her characters' costumes were built, not bought. With Harley in nearly every scene and without a lot of time on the lam for multiple costume changes, however, the designer experimented heavily to develop a few strong looks for the character. "There was a lot of R&D on the sleeves for the jacket," for example, said Benach of Harley's see-through coat with streamers for sleeves, which flutter like a pair of quotation marks around her frenetic, near-constant motion. "It was originally actual streamers from a party store but it was super loud, so you couldn't hear the lines over it. And it also didn't have much movement," Benach said. "So we found fabrics that mimicked party streamers, in quieter, fluffier versions."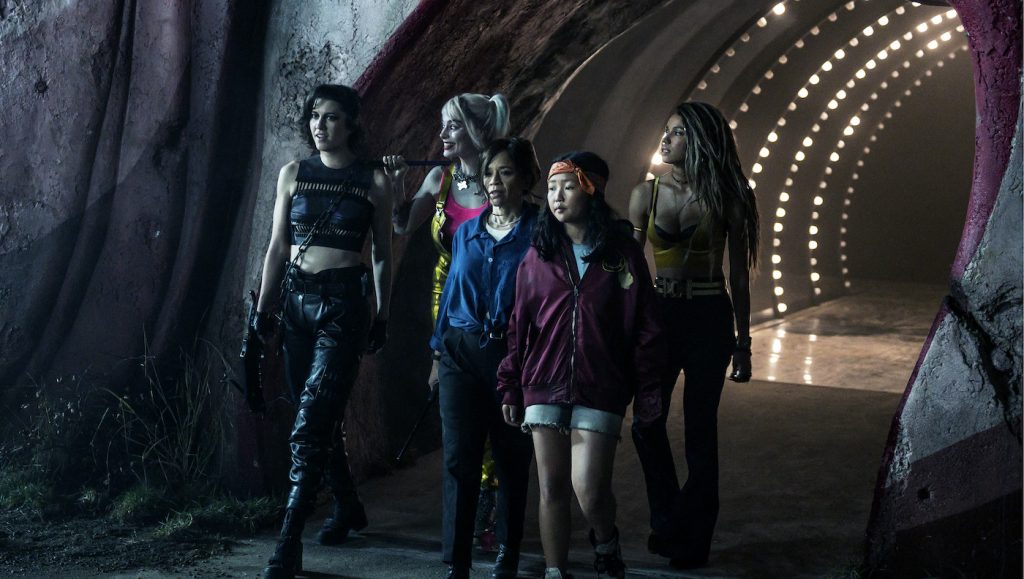 Despite being dressed for the club rather than a life in flight, things go from bad to worse for Harley as the enemies she'd made while still the Joker's girlfriend realizes she's no longer under his protection. Ending up in service to Roman Sionis (Ewan McGregor), a sadistic trust-fund club owner, Harley tracks down Cass (Ella Jay Basco), a kid pickpocket in possession of a diamond wanted by Roman but the rightful possession of the formidable, black-clad Helena Bertinelli (Mary Elizabeth Winstead), the sole survivor of a massacre that killed off her mafioso family when she was a child.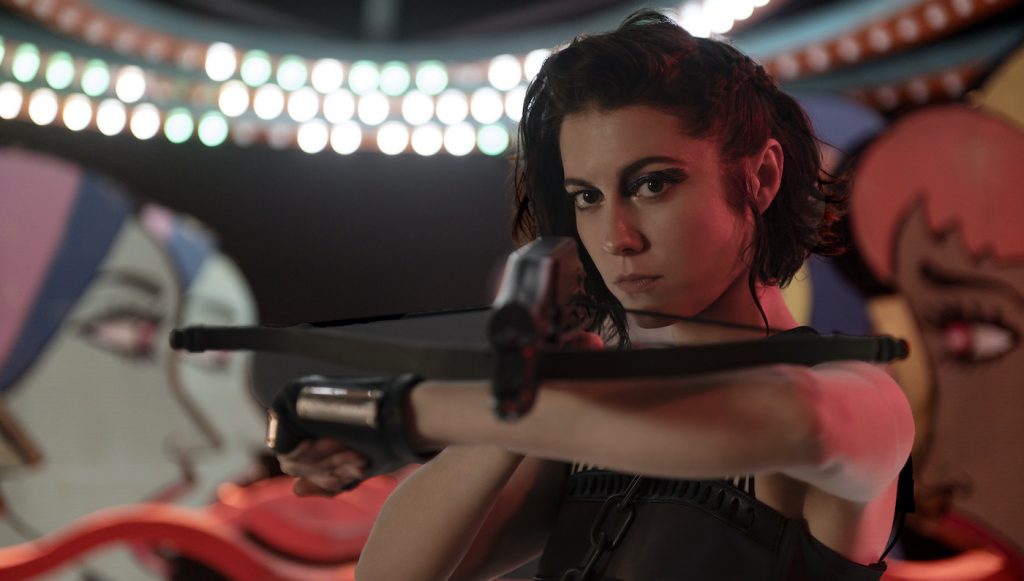 Having returned to hunt her enemies with a crossbow, under duress she links up with Harley, nightclub singer-bodyguard-fighter Black Canary (Jurnee Smollett-Bell), and Renee Montoya (Rosie Perez), a policewoman who's had it with an unjust career on the force. Benach dresses her younger vigilantes in "things that a woman might feel really strong in, herself," while Renee, after an unsuccessful garbage-filled run-in with Harley, winds up in a t-shirt that reads "I shaved my balls for this?" for much of the film. "It was supposed to be the most absurdly embarrassing thing that she could find in the lost and found. It just spoke to her character," said Benach of her look for Renee, a 1980s throwback in both demeanor and dress.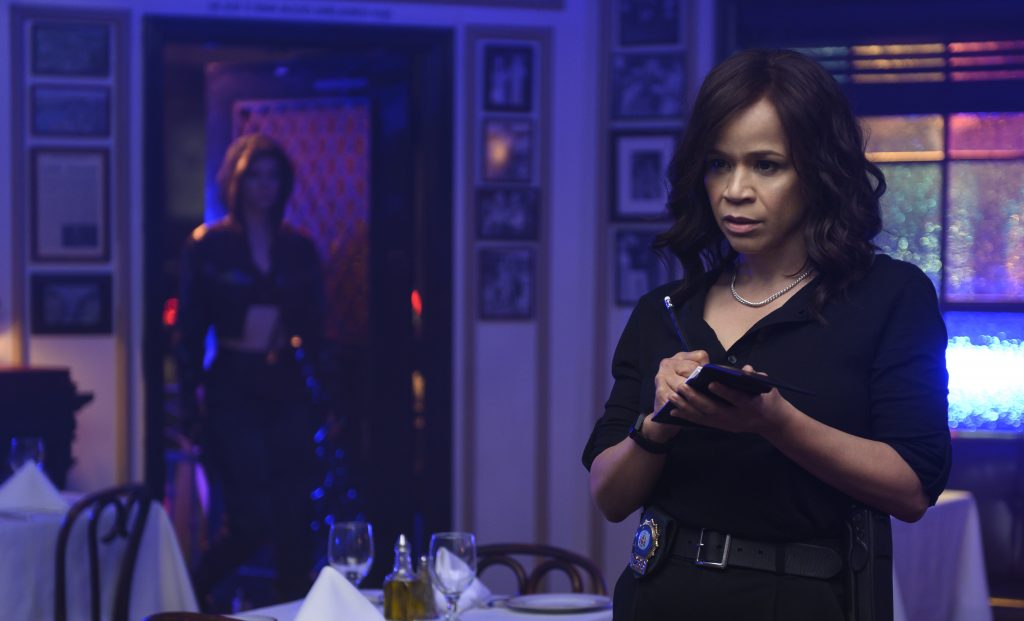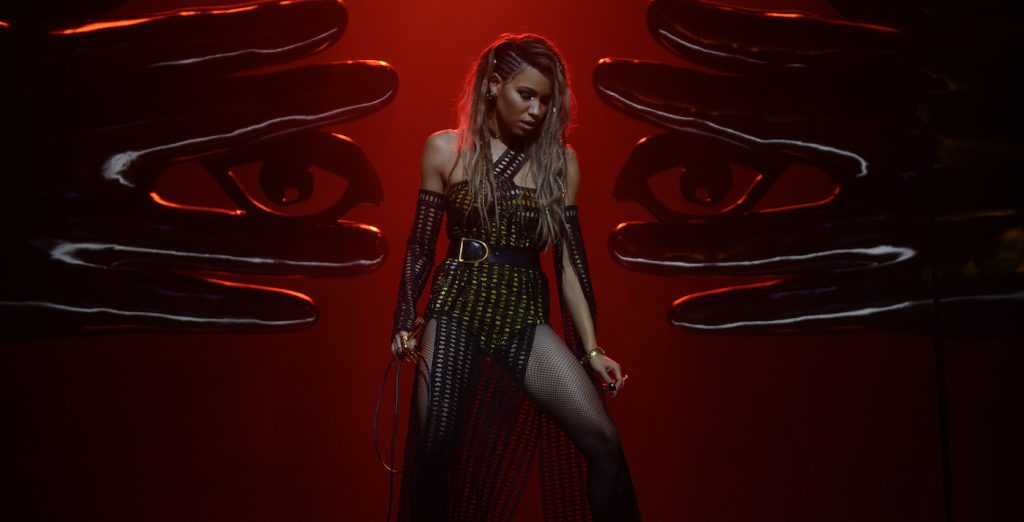 Benach's costumes are also peppered with little visual hints of Gotham's most self-serving characters' psyches. Both driven by ego, villainous Roman and anti-hero Harley are two different sides of the same mad coin. Harley's most active scenes are spent in a sporty t-shirt emblazoned with her own name, though viewers distracted by the "Bruce"-engraved dog bone on her choker—a tribute to her pet hyena—might not notice. (Benach's chain-and charm-heavy jewelry for the character was all original, with the designer even producing a line of identical items for would-be Harleys.)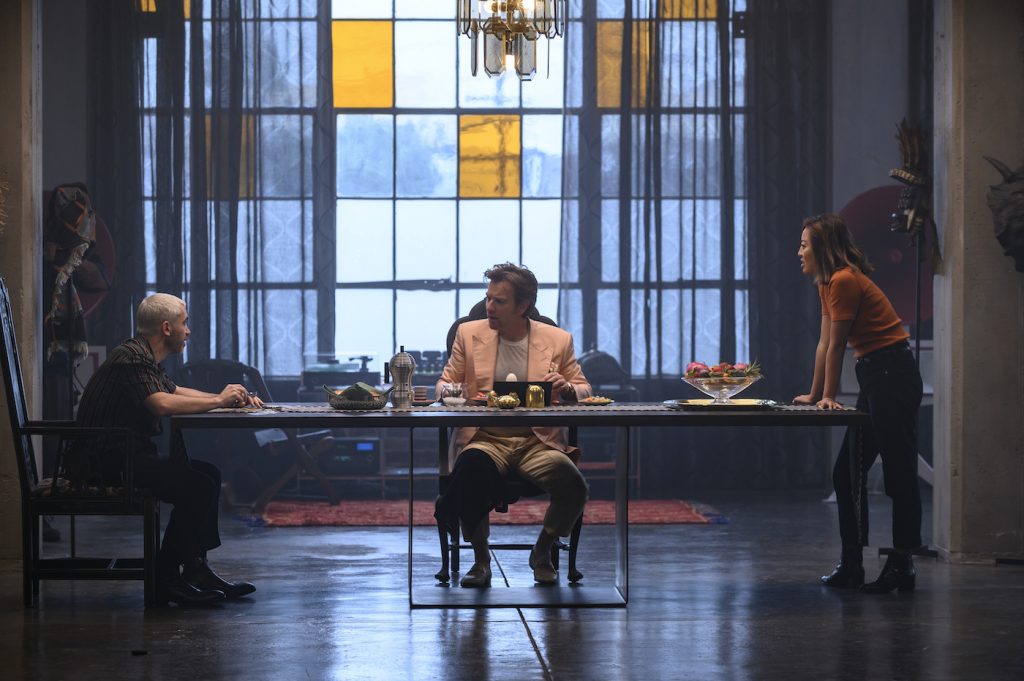 A similar detail is reflected back in Roman's garb. "Aside from making sure everything was super custom to him, for example, his pajamas have a picture of Ewan McGregor's face," said Benach. "We printed a piece of fabric with Ewan McGregor's face all over it as a nod to his interest in himself." Of course, only one of these two shinily-clad social deviants can survive. Locked in battle, it's Harley who stumbles her way into a sense of meaning outside herself—so what if she's wearing a gold leather jumpsuit when it finally happens?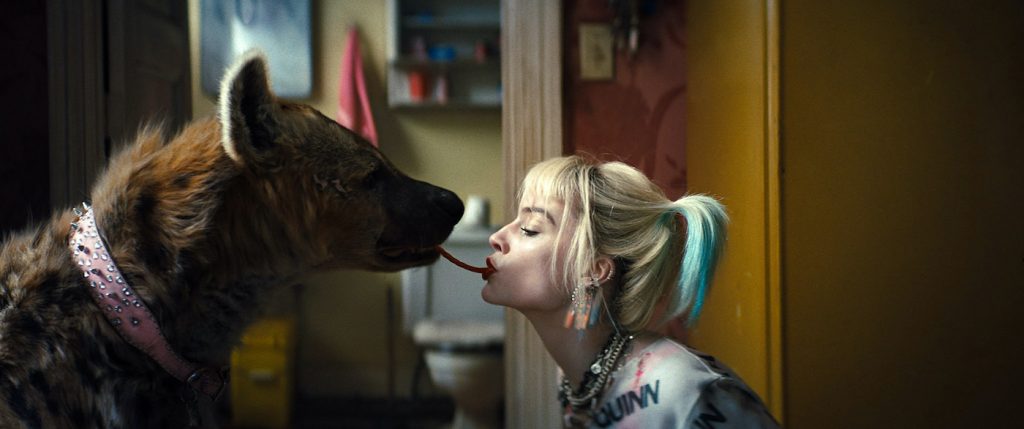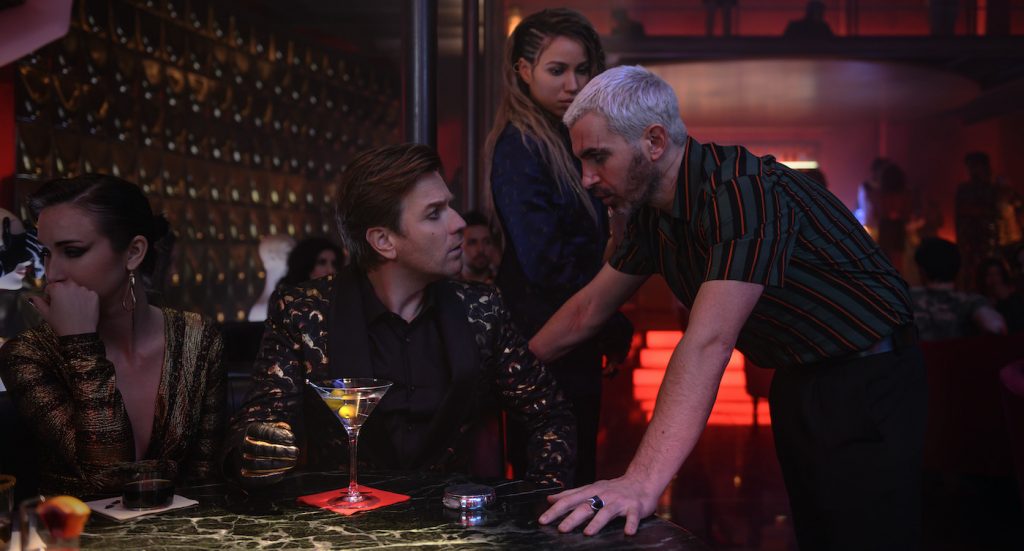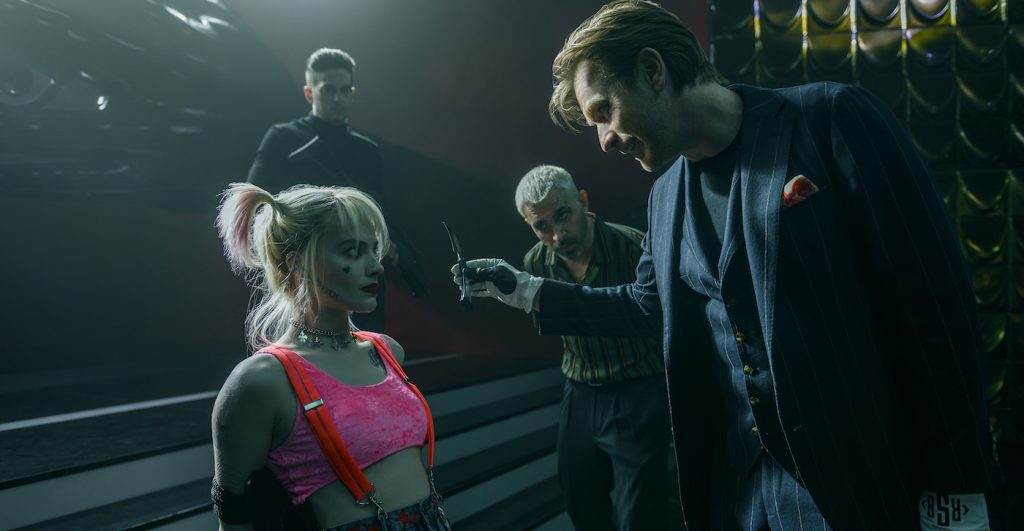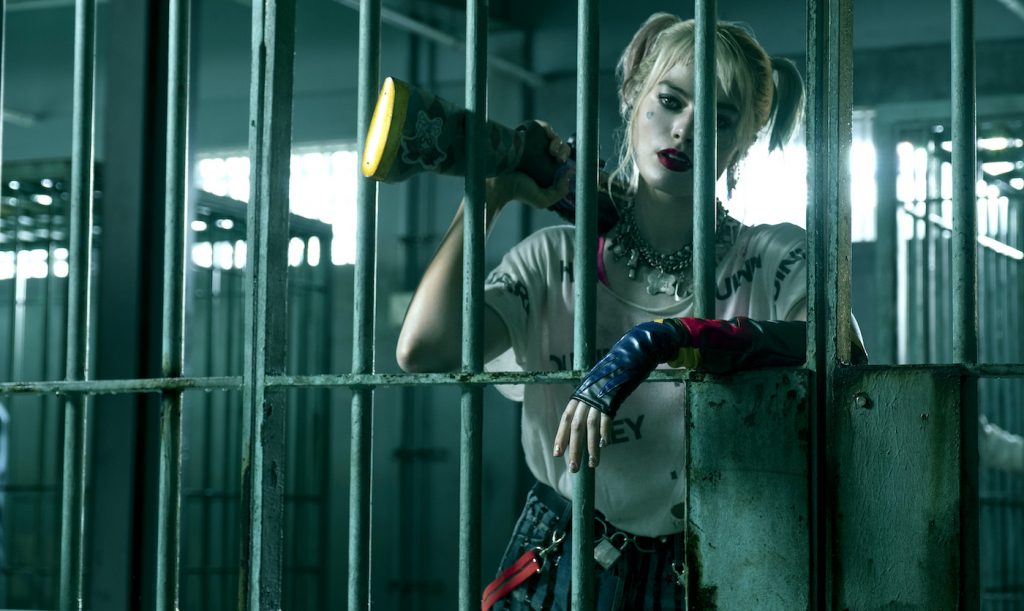 Featured image: Caption: MARGOT ROBBIE as Harley Quinn in Warner Bros. Pictures' "BIRDS OF PREY (AND THE FANTABULOUS EMANCIPATION OF ONE HARLEY QUINN)," a Warner Bros. Pictures release. Photo Credit: Claudette Barius/ & © DC Comics