First In the Heights Trailer Reveals Adaptation of Lin-Manuel Miranda's Musical
You have every reason to be excited about In The Heights. Lin-Manuel Miranda's Tony Award-winning musical has been adapted for the big screen by Crazy Rich Asians director Jon M. Chu. In the Heights tells the story of Usnavi (Anthony Ramos), a bodega owner with big dreams living in the largely Hispanic-American neighborhood of Washington Heights in New York City. The trailer is as exuberant and infectious as you'd hope. With a fantastic cast and a stirring story, In the Heights has to be one of 2020's most hotly anticipated films.
Colorful, infused with music and movement, and drenched in detail, the In the Heights trailer might make musical lovers of even the most recalcitrant and fickle viewers. The trailer was first revealed last night at a special event in New York, where Miranda, Chu, and the cast were in attendance. Ramos, whose star has been steadily rising in recent years (he was excellent in Monsters and Men, and followed that up with a little filmed called A Star is Born), spoke about nearly giving up acting when he went to see Miranda's play while still in college. He was properly moved, and stayed with his dreams of becoming an actor—now he's starring in the adaptation, a perfect, movie-like ending to this particular arc.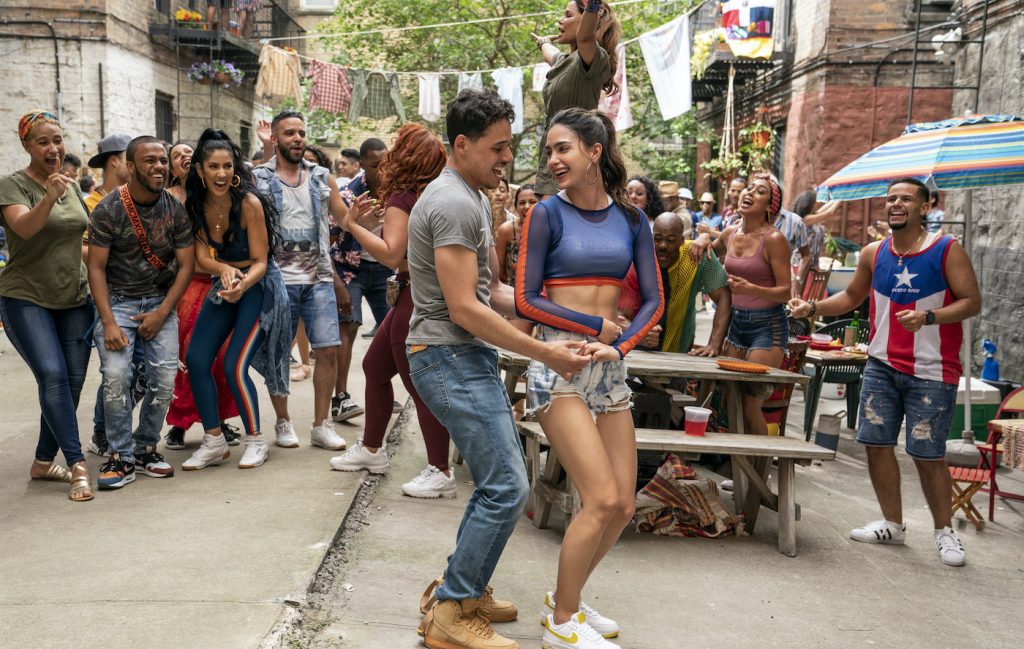 Ramos is hardly the only stellar performer in the cast. In the Heights stars Corey Hawkins, Leslie Grace, Melissa Barerra, Olga Merediz, Daphne Rubin-Vega, Gregory Diaz IV, Stephanie Beatriz, Dascha Polanco, and Jimmy Smits. It's slated for a summer opening (the perfect season for this film)—June 26, 2020.
Check out the ebullient trailer here:
Featured image: Caption: (L-r) COREY HAWKINS as Benny and LESLIE GRACE as Nina in Warner Bros. Pictures' "IN THE HEIGHTS," a Warner Bros. Pictures release. Photo Credit: Macall Polay