TIFF 2019: Legendary Cinematographer Roger Deakins on Capturing The Goldfinch
Cinematographer Roger Deakins, best known for his work on the films of the Coen brothers, Sam Mendes, and Denis Villeneuve, whose Blade Runner 2049 earned Deakins his first Oscar last year after 14 nominations, is no stranger to complex adult dramas. For The Goldfinch, Deakins and director John Crowley worked carefully to bring Donna Tartt's Pulitzer Prize-winning novel to the screen without falling into the traps that often snare book adaptations.
"There is a danger you put too much stuff in there, trying to be faithful to the book and in so doing you overpower the characters," said Deakins in an interview at Toronto International Film Festival where The Goldfinch screened prior to its opening Sept. 13. "I loved working with John. Like he did with Boy A, which was a really hard story, really poignant, nothing flashy. He just concentrates on what's there; he's not trying to escape from the characters with the camera."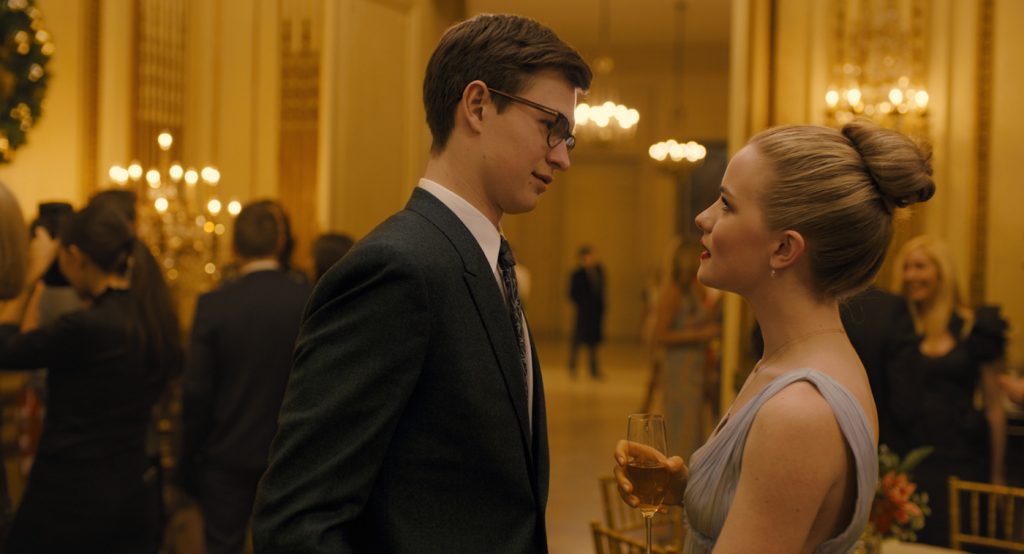 Like the book, The Goldfinch opens in an Amsterdam hotel where the older Theo Decker (Ansel Elgort) has holed up in the aftermath of a shattering event. The film then flashes back to the young Theo (played as a 13-year-old by Oakes Fegley) visiting the Metropolitan Museum of Art in New York City with his mother to view Dutch paintings, most notably Carel Fabritius's 1654 painting of a chained goldfinch. After an explosion rocks the gallery, Theo rescues the tiny, priceless painting from the rubble and slips it into a discarded tote bag. It is secretly connected to him over the years — during his stay with a well-to-do boyhood friend's family, headed by well-bred Mrs. Barbour (Nicole Kidman) to his time in Las Vegas with his estranged father Larry (Luke Wilson) and his father's girlfriend Xandra (Sarah Paulson) to his return to New York where he works at the antique shop run by his mentor, Hobie (Jeffrey Wright).
"The painting is Theo's connection with his mother and accepting what happened," said Deakins. "The painting is a bird trapped in a frame and Theo is trapped by this picture in the same way. … I thought of this when the adult Theo is in the hotel room in Amsterdam. There's the world outside but he's trapped in this room; in a sense, he's trapped in a painting … this simple idea of the bird in the square, chained."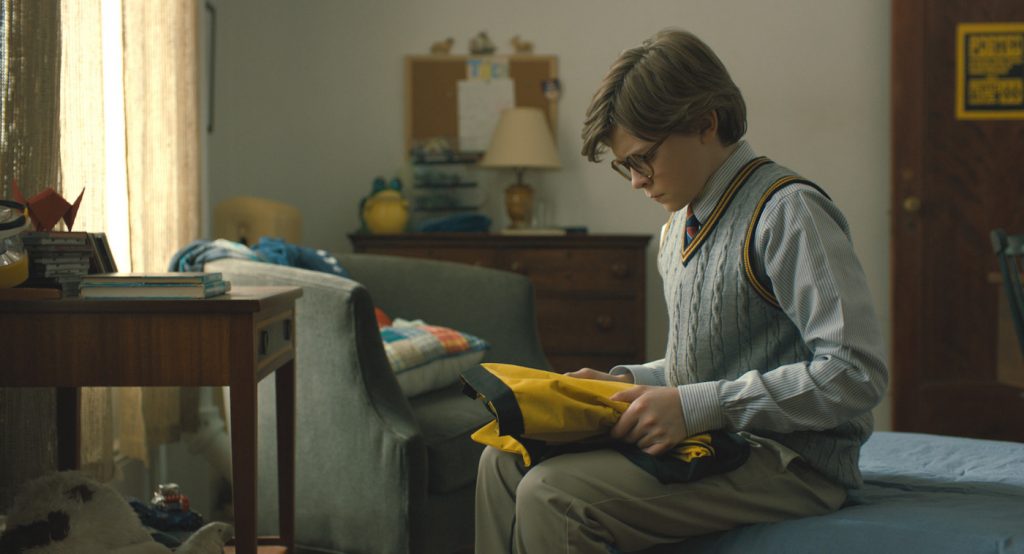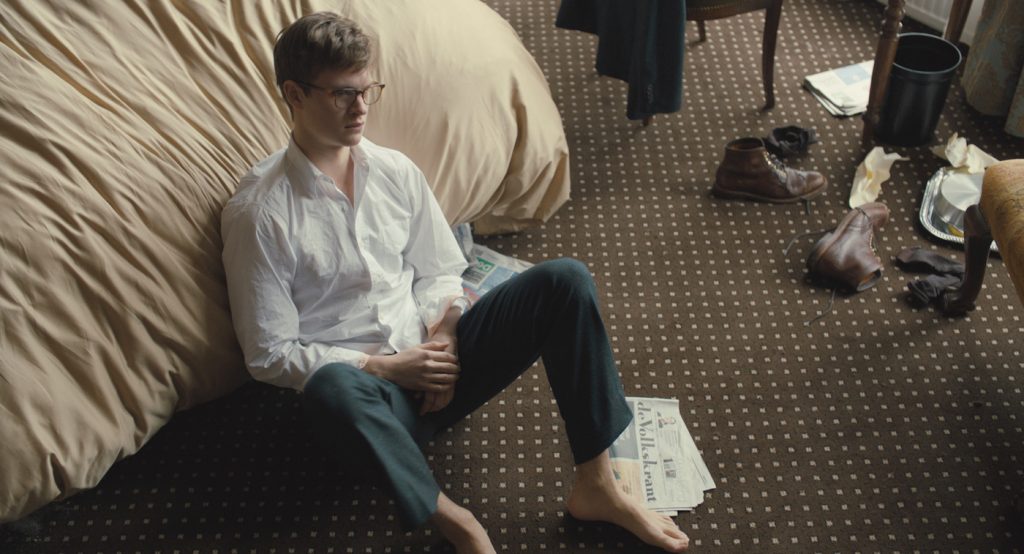 Deakins read the novel long before he signed on to shoot The Goldfinch. "A number of people say [the novel is] like Dickens. I get that, but I don't feel it should look like Dickens. It's not that kind of world, not visually. I think there's a danger because The Goldfinch could be a little too Dickensian with the cute antique shop, the art gallery; there's a real danger to take it out of reality and make it too attractive."
There are multiple set pieces in the film, among them New York City apartments, the pivotal sequence in the art museum, and Las Vegas (the Vegas scenes were shot in Albuquerque) where Theo befriends the Ukraine-born Boris (Finn Wolfhard). The two boys, both with dead mothers and abusive, alcoholic fathers, are like outlaws living unsupervised in an arid landscape.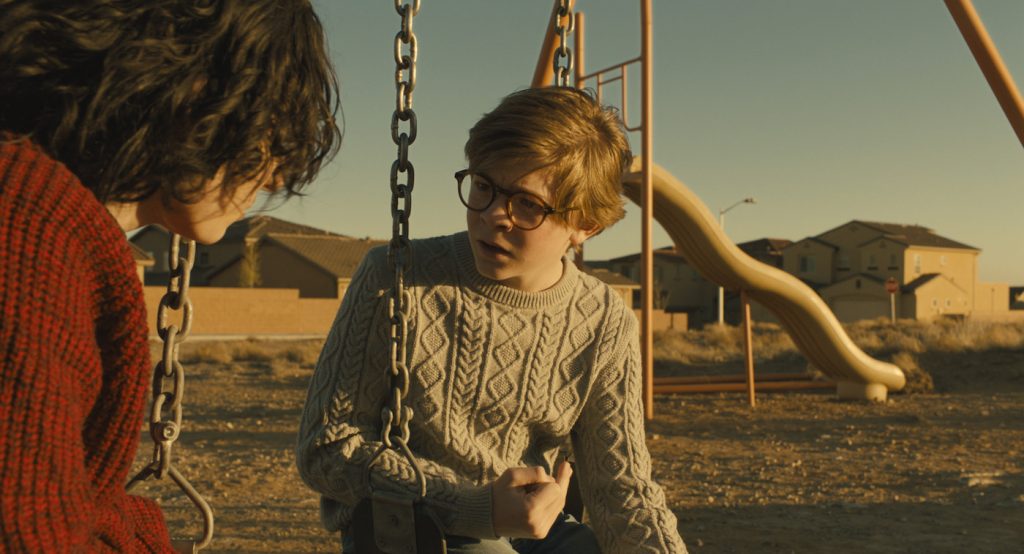 Deakins resists any comparison with No Country for Old Men, his acclaimed 2008 film with the Coens.
"That's an obvious comparison but I wanted it to look less western and more like [photographer] Alex Webb: more colorful than 'No Country.' The Las Vegas scenes are so specific — the father stays in an empty house with all these modern things— it's a particular look. [Artist] David Hockney comes to mind more than anything; the light, the sky, and swimming pools. When we looked at locations [for a scene of Theo and Boris drinking beer beside an empty swimming pool] there were a few trees in the backyard. I suggested to [Production designer] K.K. Barrett that we take them out and put back afterward. But it was worth taking them out because you get this bleak landscape that was brilliant, I thought."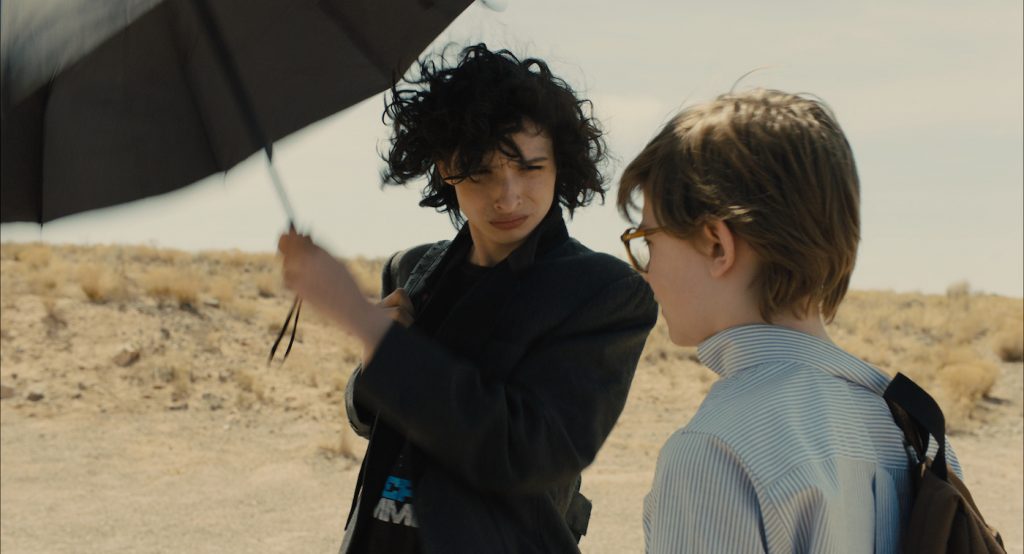 The scene of the museum explosion was shot in a warehouse in Yonkers. When Theo recovers, he's covered and surrounded by debris. "One of the first things John said to me when we were going through the script was, 'I feel this should be like Andrei Tarkovsky's Solaris—if he didn't, I did—the idea that it was a wasteland and this little figure rising and looking over the horizon….
"We used some sort of paper particles for health and safety reasons to substitute for the gray ash of the debris. We didn't have time in the schedule so it had to be structured to shoot the end first before K.K. [Barrett] could destroy the set and shoot [the bombing] sequence, before leaving New York for Amsterdam, then New Mexico. There was not a lot of money and not a lot of time. Very few films that are character studies are getting financed. It was meant to be shot earlier; it took longer to get it greenlit. I'm glad I was still hanging out."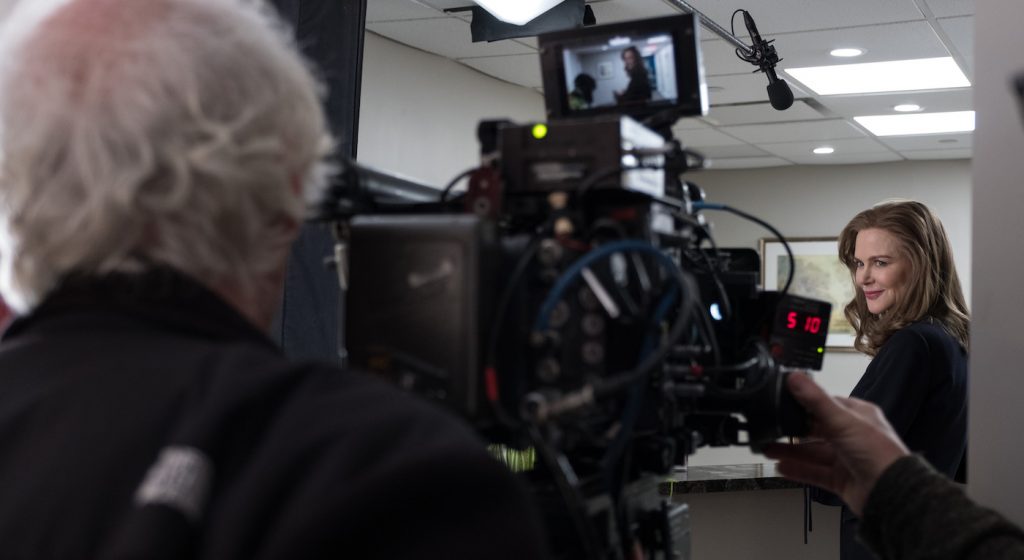 Deakins was honored at the first TIFF Tribute Gala where Crowley presented the legendary cinematographer with the Variety Artisan Award. Deakins, known for eschewing the spotlight, was typically self-effacing when asked about the award during the interview. "Look, it's fantastic; it is. I have to pinch myself. I'm from the sticks in England — South Devon. Awards are great but I just love doing the work. Awards are the icing on the cake."
He just finished Sam Mendes's World War I drama 1917, due out next year. "To get to this point and do The Goldfinch one year and 1917 the next and before that, Blade Runner… to have the chance to do these completely different films; I'm loving it, still."
Featured image: Caption: Director of Photography ROGER DEAKINS on the set of Warner Bros. Pictures' and Amazon Studios' drama, THE GOLDFINCH, a Warner Bros. Pictures release. Photo Credit: Macall Polay