Composer David Newman Talks Heathers, Serenity, and West Side Story
On August 23rd, Varese Sarabande released a limited edition version of the score of the cult classic Heathers on vinyl in honor of the film's 30th anniversary. For fans, it's high time. The original movie score, which was created by composer David Newman, has been surprisingly difficult to access but represents one of the better examples of early electronic-based compositions. Stranger Things, which coincidentally stars Heathers' Winona Ryder, is in part responsible for renewed interest in music with that 80s aesthetic. Newman has had a long, successful career creating music for fan favorites like Heathers, The Brave Little Toaster, Serenity, and Galaxy Quest. His current project is in support of Steven Spielberg's reimagining of West Side Story. The Credits spoke to Newman about his work on Heathers, as well as his score for cult favorite Serenity and his connection to and love for the original music for West Side Story.
It's been 30 years since the release of the film Heathers and your creation of its score. What do you remember about how you structured it?
Well, it was pretty early on in my career. I had done an electronic score before, but nothing of this scope. At the time, there was a lot of turnover of equipment. It was early on, where you could buy sample libraries and keyboards, and it seemed like with the other things that I'd done, this was particularly suited to late 70s/80s electronic score, just because of the weird nature of the subjects. All the dialogue, that's so important in the movie, and not just narrative dialogue but texture dialogue is almost musical in nature. It was all a perfect storm, because nobody had a budget to do more, so we had to creatively figure out how to score the movie with the least amount of money. It turned out it was the exact right way. It had a kind of textured quality, and a kind of removed quality, that let the film sing on its own and have its own music. It's a very musical film without any music.
Listening to it as a fan of the movie, it reminds me of the film, but it's also great as a score to listen to on its own. How do you achieve both of those things? 
You have to get into the head of a film composer that's tasked with the job of scoring the movie. You're really not thinking about if it's going to exist on its own, because the whole technology of movies is so powerful that it subsumes every aspect of it into this thing that becomes a whole. Some scores do lend themselves to being listened to on their own. Sometimes it's because one loves the movie so much that the score reminds them of it. Sometimes the music can live separate from the movie. I would posit that a score like Heathers is more the former, that it would remind you of the zeitgeist of the movie. It was really prescient. There were a lot of electronic scores that came in that era, especially later, as the technology got more sophisticated, and then it petered out. There really isn't much like those scores in today's film scoring world. It's more of a combination of live musicians and electronics.
You've also worked on a number of scores for what have become huge cult classics. In particular, I'd like to point to Serenity. What do you remember about working on that score? 
I didn't know the show, and I didn't listen to anything from it, and that was on the advice of Joss (Whedon). I knew it had a kind of western quality to it, so that's what I took from it. It had a folk, Appalachian, Americana bent to the score, and I went from there. I was in Indianapolis, because the symphony was performing a piece I'd written, and one of the cellists took me to a friend's house. They had an old upright piano, from the early 20th century. It was bizarrely out of tune. It was beautiful, the way it played and how out of tune it was. I had my assistant go back and sample it because it was perfect for one of the characters for Serenity named River (Summer Glau). We used that for her theme. It's a four-note motive, and it feels kind of exotic because I looked at her as a sort of exotic character. That didn't have anything to do with the original Firefly episodes. The main film theme had a kind of Western-ish feel, with guitars, mandolins, ukuleles, and banjos, with a lot of orchestra stuff, too.
For your current project, I know you're composing the underscore for the new adaptation of West Side Story. You conducted a number of concerts of Leonard Bernstein's original score a few years ago. Is it those concerts that brought you to the attention of the filmmakers, or how did you wind up with that awesome gig? 
I can't really talk much about what I'm doing for West Side Story, because it's still in production. I can say that I think how I was brought in, is I had done a lot of concerts with John Williams, who has been Steven Spielberg's musical muse his whole career. I think John recommended me to help with whatever aspects they needed in the film.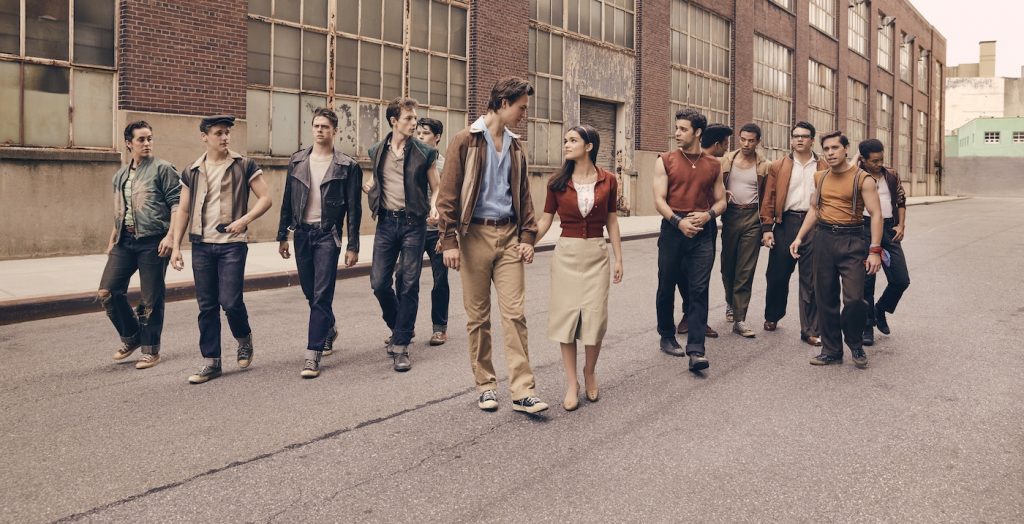 How does that classic score, which is so iconic, figure in your own memory, or personal history?
Where I grew up, high school musicals were a big deal, especially at that time. When I was in 11th grade, we did a production of West Side Story, and I helped in the production, by playing piano during rehearsals. Because it was a high school musical, it went on for months, and I just loved it. It was something I shared with my dad (composer Alfred Newman). My father died when I was fairly young, when I was a teenager, but it was something that we listened to together, and it was one of the only things we did like that. I remember how much he loved it. Then I conducted the show in my 20s, in a semi-pro production, and then all of a sudden, in 2011, I was conducting the movie live at the Hollywood Bowl. I also worked with the Boston Symphony. We made the rounds. I just did it again with the Chicago Symphony, at the Ravinia Festival. I've done it a lot. I don't know exactly how many, but a lot. He was born in 1918, so some of these were in celebrating the centenary of his birth. I think it is some of the best music ever written.
Featured image: David Newman.