Marwan Kenzari on Becoming Jafar in Aladdin
There's a lot more to Dutch actor Marwan Kenzari's than even his highest profile role to date, the villain Jafar in Disney's live-action musical Aladdin, might indicate.
A classically trained stage actor in his native the Netherlands, Kenzari auditioned for the role of sinister Jafar by singing; the character's song never made it into the movie.
"I was talking to Alan Menken, the amazing writer of [the film's] songs, and he mentioned that [he] really wanted to get a song for Jafar in there," but the pace and the film's length necessitated cutting the tune, said Kenzari over the phone from London where he's currently shooting The Old Guard alongside Charlize Theron and Matthias Schoenaerts for Netflix. "Next time," he adds.
A singing Jafar might have been a whole new world for Aladdin, but Kenzari was happy just to be part of such a major production, joining fellow cast members Will Smith as the Genie, Mena Massoud as Aladdin, and Naomi Scott as Princess Jasmine.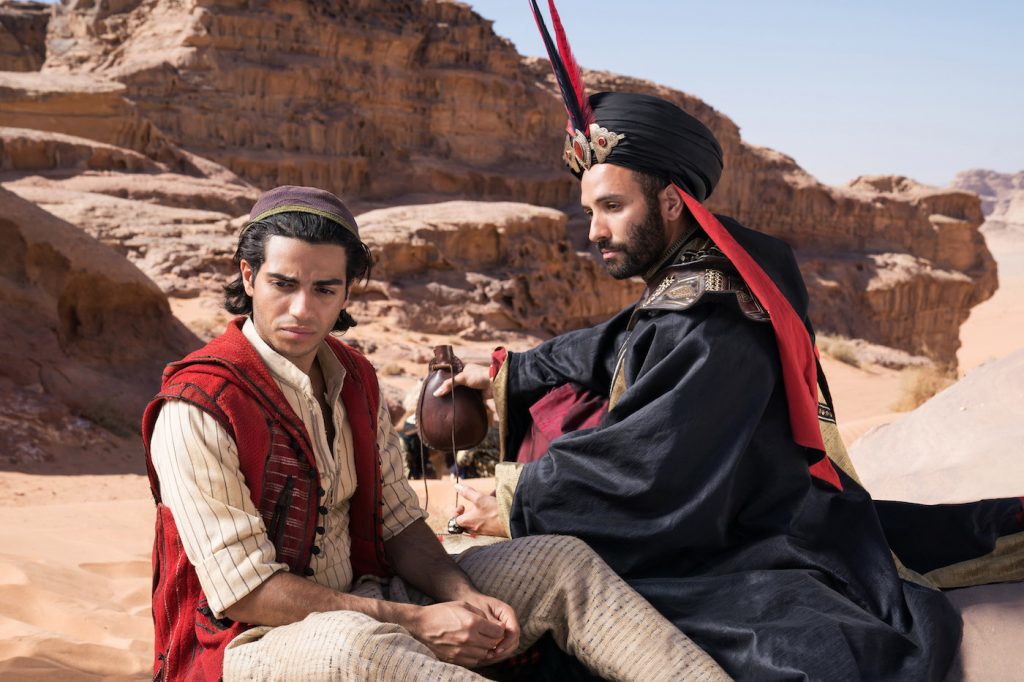 "We had a beautiful cast. I learned from them and laughed with them. Will is a very generous, kind, and down-to-earth man who inspires people," Kenzari said.
"It was so much fun because Jafar is a character I am so familiar with from childhood, watching the original in 1992 when I was nine years old. He was such a scary man; he's the only real antagonist in this story."
Kenzari was also influenced by Aladdin director Guy Ritchie's films.
"I'm 36 years old, so when Lock, Stock and Two Smoking Barrels came out [in 1998], that was the movie. His style, his love for hustlers and street thieves — to bring that to the big screen, it has a link to Aladdin. It was a smart decision to have him steer this ship. He's such a smart man; very sophisticated, and a lot of fun to work with. It's all about having fun. That's an important quality in moviemaking; it's important in life."
Kenzari had already earned some degree of notoriety even before Aladdin opened in theaters. Fans dubbed him "hot Jafar" and started a trend on social media, thanks to photos of him on the internet in which he's shirtless and displaying a chiseled physique.
The actor takes it all in stride. "I was on a night shoot in Bulgaria and it was a barber on the set, a young man, who tapped me on the shoulder and said, 'you might want to take a look at this,'" he laughs. "It was a video I did for Men's Health or a Vogue shoot and that's how it started. As I've said, we're all human beings; how can you not be flattered by it? It's fun."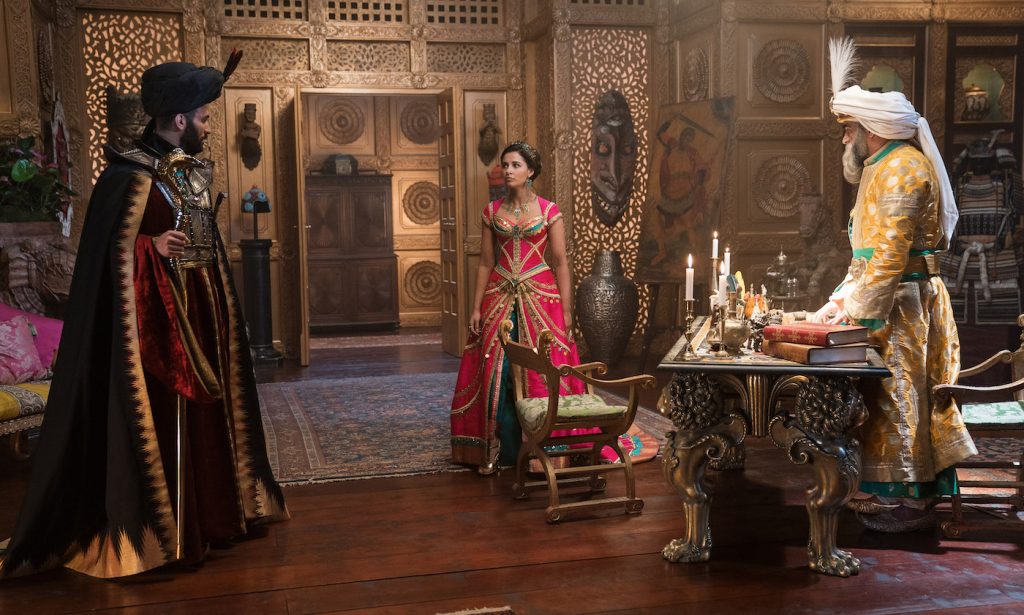 Kenzari grew up in The Hague, the political capital of the Netherlands, to parents who'd emigrated from Tunisia in the 1970s. The influence of two distinct cultures likely helped foster his artistic vision and his global perspective.
"You can observe from a  young age two completely different worlds. It's a huge source of inspiration. I am very Dutch. I am a fan of Russian literature. I don't mean that in a pretentious way, it's just true. I see similarities in Tunisian culture to Chekov, Gorky, and Dostoyevsky. That's also a big inspiration."
It was in high school that he fell in love with acting while watching a Dutch actor's performance in The Servant of Two Masters, a comedy by the Italian playwright Carlo Goldoni that was written in 1746. "To this day, I remember his amazing commedia dell'arte performance. It did something for me."
He trained at the prestigious Maastricht Academy of Dramatic Arts in the Netherlands, graduating in 2009. It was rigorous training ("like a Harry Potter type of school," said Kenzari) but Kenzari also educated himself by reading vociferously and learning French and English in addition to Dutch and Arabic.
"In theater school, I felt I needed to step my game up. I come from a poor neighborhood in the Hague. I'm proud of it, but other [students'] parents were educated and literate. I needed to catch up. I read Capote and Philip Roth in English. I watched Jacques Audiard movies and wanted to be in them. How can I be in them? You start with learning French. It's just being curious and disciplined."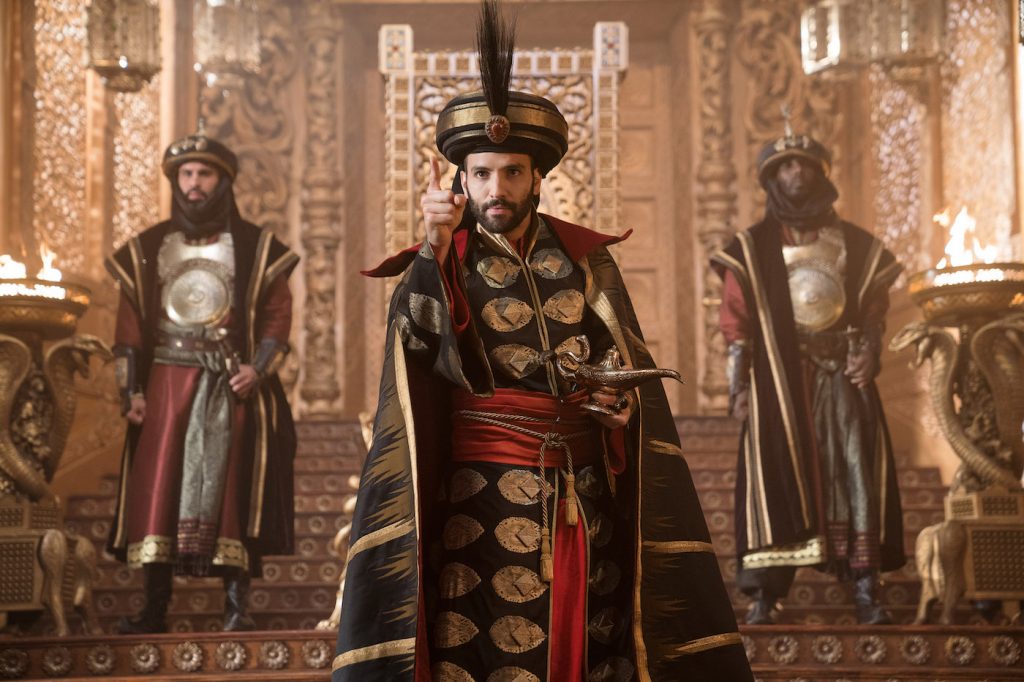 After college, Kenzari joined the Amsterdam Theatre Group where he worked with internationally acclaimed director Ivo van Hove, a Tony Award winner for A View from the Bridge on Broadway.
"Ivo van Hove is a very important man at his company in Amsterdam. I worked with an ensemble of actors; some were there 20 years doing fantastic plays — Shakespeare, Chekov, Pinter, you name it. I learned a lot from them. To this day, I am in awe of what these actors are capable of. They are not all well known, but they are a big inspiration."
After traveling the world with roles in plays, Kenzari began to appear in Dutch films including the crime drama Wolf (2013) which earned him the Golden Calf for Best Actor at the Netherlands Film Festival in 2013. He made his international debut in 2016 with three films: Collide, The Promise and the remake of Ben-Hur. The following year, he had featured roles in The Mummy and Murder on the Orient Express.
Kenzari says he'll return to the stage one day, but right now he's enjoying making films. Screen acting requires "a different muscle," he said.
"It is fun to do both, but film is the main focus for me now. It's difficult to go back and forth. But I am in love with Chekov plays and hope one day to direct one. You want to grow; you don't want to get comfortable. I am working now with actor Matthias Schoenaerts and we get along really well. He's from Belgium, I'm from the Netherlands, so we speak the same language. We went to similar schools. We talk about movies, poetry; it is an inspiration to talk to him. I want to keep working on projects that give me something imaginative, creative authentic. Cinema is a beautiful way of storytelling. I hope to keep being part of beautiful projects. There are so many great stories to tell."
Aladdin is in theaters everywhere.
For more on Aladdin, check out our interview with costume designer Michael Wilkinson.
Featured image: Marwan Kenzari is Jafar in Disney's live-action ALADDIN, directed by Guy Ritchie. Courtesy Walt Disney Studios.