It's a Whole New World in Fresh Aladdin Spot
If you can watch this new Aladdin TV spot without breaking into song, you're made of stouter stuff than we are. This fresh look at Guy Ritchie's live-action remake delivers a snippet of the classic song "A Whole New World," making it very difficult (for some) to not join along. The spot also illuminates Naomi Scott's stellar vocal chops.
We've also got another look at Will Smith's Genie as he tries to refashion—quite literally—Aladdin (Mena Massoud) into a prince. This is all in an effort to win Princess Jasmine (Scott)'s heart. While the Genie can do wonders for Aladdin's aesthetic, the real work will need to happen from within.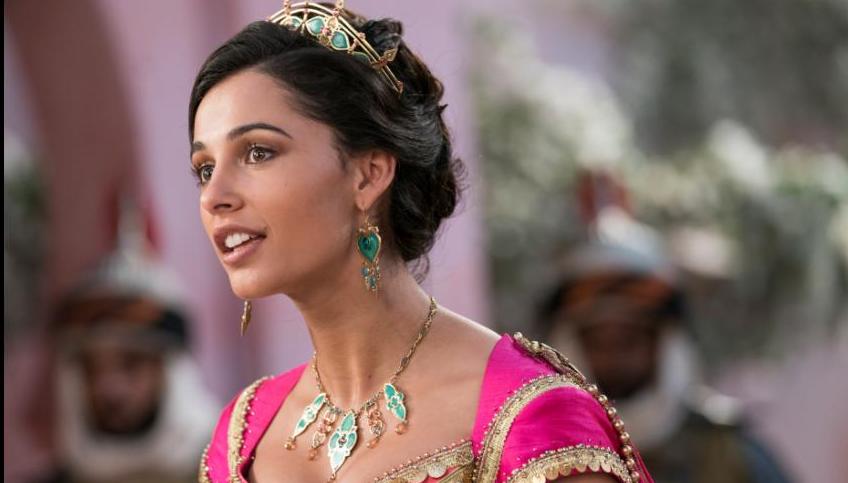 These new glimpses of Aladdin have given us ample hope that Ritchie and his great cast have fashioned a worthy live-action take on the 1992 animated classic. "Whenever you're doing things that are iconic, it's always terrifying," Smith told Entertainment Weekly. "The question is always: Where was there meat left on the bone? Robin didn't leave a lot of meat on the bone with the character."
It looks like Smith found some meat on the bone. This version also boasts new songs by Alan Menken (he wrote music for the original, along with Howard Ashman and Tim Rice), along with and La La Land songwriters Benj Pasek and Justin Paul. The cast is stellar, too.
Aladdin opens on May 24, 2019. Joining Smith, Massoud and Scott are Marwan Kenzari as Jafar, Alan Tudyk voicing his parrot Iago, Navid Negahban as the Sultan, Navid Negahban as the Sultan, Nasim Pedrad as Jasmine's handmaiden, Billy Magnussen as a potential suitor for the Princess, and Numan Acar as Jafar's right-hand man.
Check out the new spot here: