Avengers: Endgame Re-Release Includes new Poster & Deleted Scene
When we learned that Avengers: Endgame would be returning to theaters with some bonus footage, we were enthused. ComicBook.com's Brandon Davis spoke with Marvel Studios president Kevin Feige at the Spider-Man: Far From Home press junket in London, and was surprised to learn Marvel's biggest film ever was returning for an encore run with some extra footage:
"We are doing that," Feige told Davis about the return of an even bigger Endgame to theaters. "I don't know if it's been announced. And I don't know how much…Yeah, we're doing it next weekend."
Now we know a little bit more about what we can expect. A Marvel press released revealed the details about the re-release:
Fans who buy a movie ticket will receive an exclusive piece of Avengers art (available in select theaters and until supplies run out) and will also be treated to a video introduction by director Anthony Russo and an unfinished deleted scene from the film, and it will be a chance for fans to get a head start on the upcoming Marvel Studios' "Spider-Man: Far From Home" via a special sneak peek!
So what might that "unfinished deleted scene" be? We're guessing it'll showcase some serious CGI work, which means it's likely nothing Katherine Langford's scene as Tony Stark's grown-up daughter, Morgan. Considering the size and scope of Endgame, there was likely a lot of footage left on the cutting room floor. Perhaps the scene is a proper goodbye for Scarlett Johannson's Black Widow? Or more footage of Pepper Potts fighting in her Rescue armor? Whatever that scene might be, there's a chance this unseen footage and the new poster will get enough folks to the theater to push Endgame past James Cameron's Avatar and become the all-time global box office champ.
Check out the new poster below.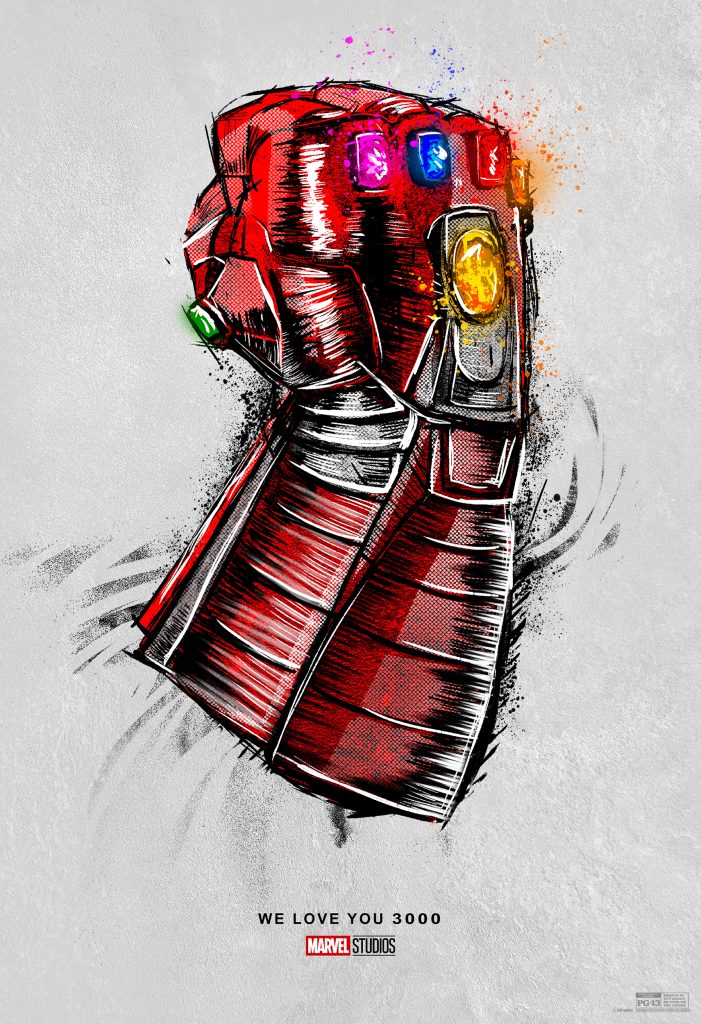 Featured image: Marvel Studios' AVENGERS: ENDGAME. Thanos (Josh Brolin). Photo: Film Frame. ©Marvel Studios 2019