New Spider-Man: Far From Home Images Reveal a Changed Peter Parker
We just shared the new Spider-Man: Far From Home trailer, which you can't watch unless you've seen Avengers: Endgame. The reason for that is the new trailer deals directly with the MCU-shaking events in that film, while also simultaneously revealing just how much Sony had to hold back on showing us much of anything about this film until Endgame premiered. If you've seen Endgame (last spoiler alert, folks), then you'll understand why Peter Parker (Tom Holland) enters Far From Home in such a state of confusion. He's not only recently returned from the dust, but he's also dealing with the loss of his mentor and benefactor, Tony Stark (Robert Downey Jr.).
These new images from the film highlight the changes to both Peter and the larger MCU. The world is mourning the loss of Iron Man, and Peter is wondering just what to do. He's off on a European trip with his friends, but danger and duty are never far off. Nick Fury (Samuel L. Jackson) shows up with a mission. A new, appropriately named superhero called Mysterio (Jake Gyllenhaal) also arrives—from another version of Earth. There are massive elemental monsters on the warpath and all the other possible saviors—Captain Marvel and Thor to name two—aren't available. So Peter Parker's on call.
The images reveal Nick Fury's larger role here (he was all but absent from Endgame), as well as Peter's maturation into an almost adult superhero. There's a cool shot of Peter's all black Spidey-suit (he left his own suit back in Queens), as well as the fateful meeting between Peter and Mysterio.
Spider-Man: Far From Home opens on July 2nd. Joining Holland, Gyllenhaal and Jackson are Zendaya, Jacob Batalon, Marisa Tomei, Jon Favreau, Cobie Smulders, Angourie Rice, Martin Starr, and JB Smoove. Check out the images here: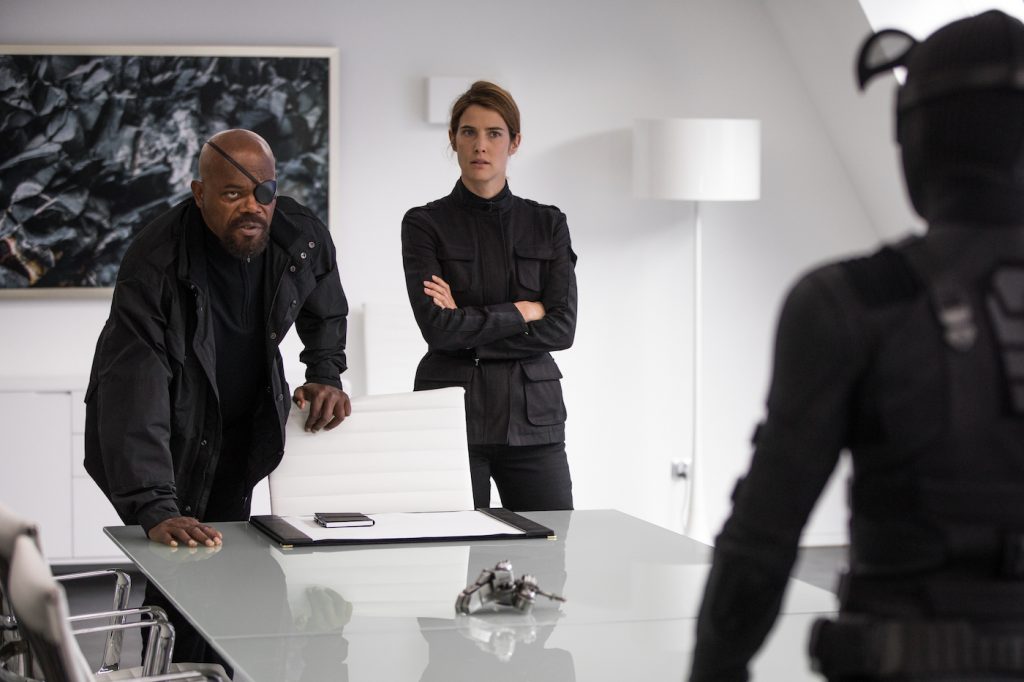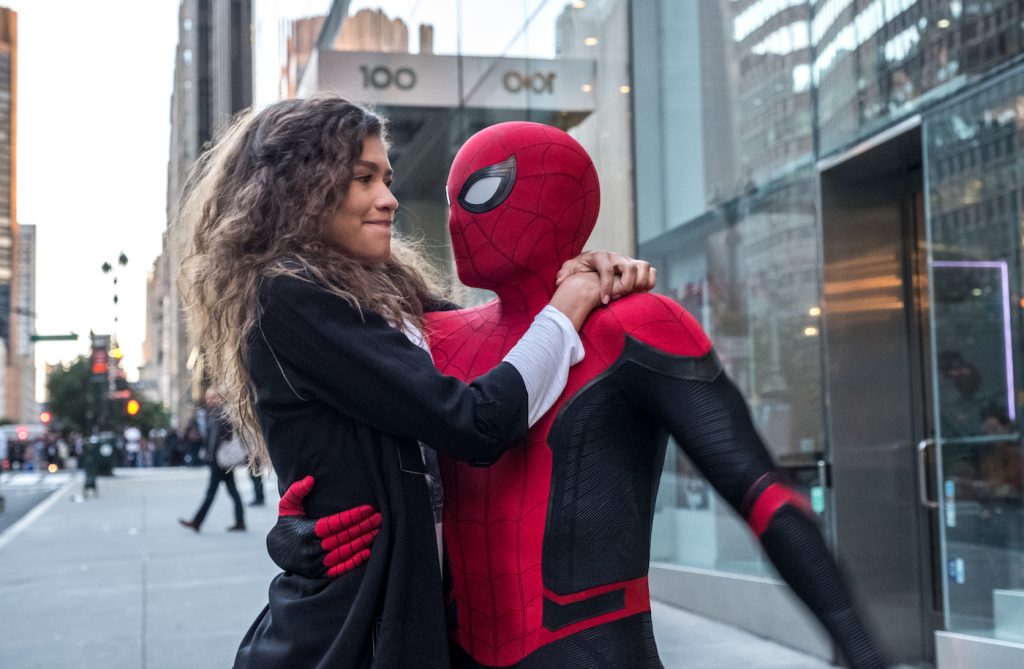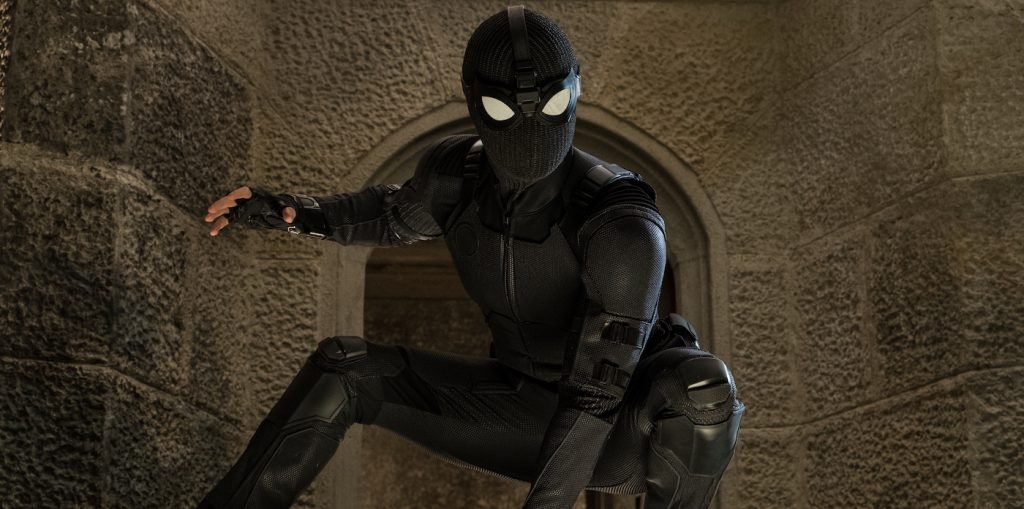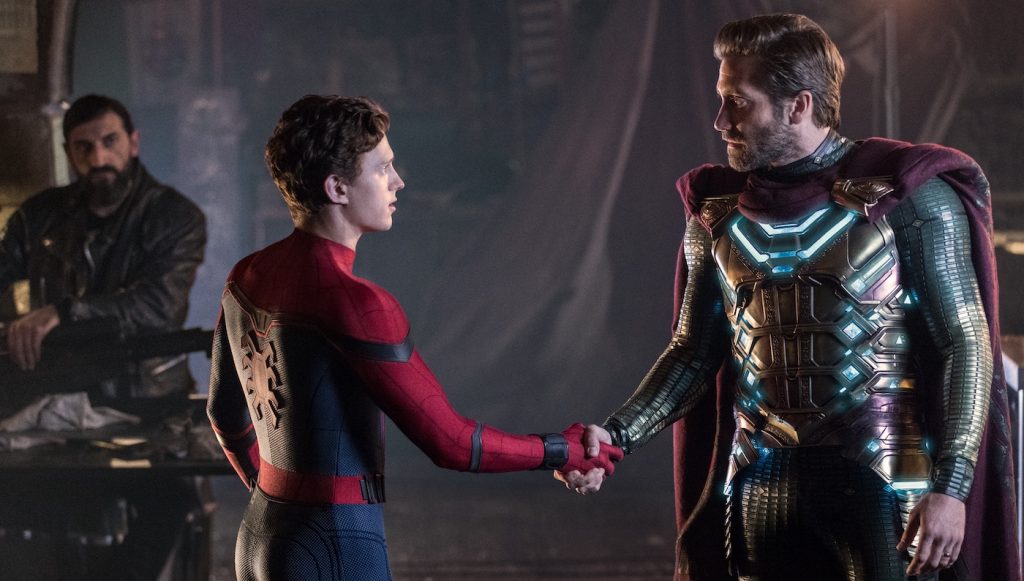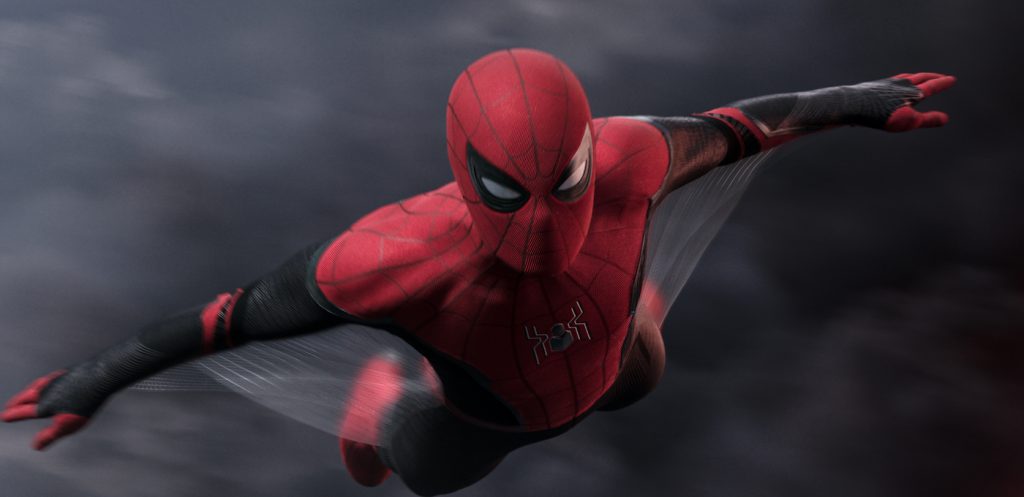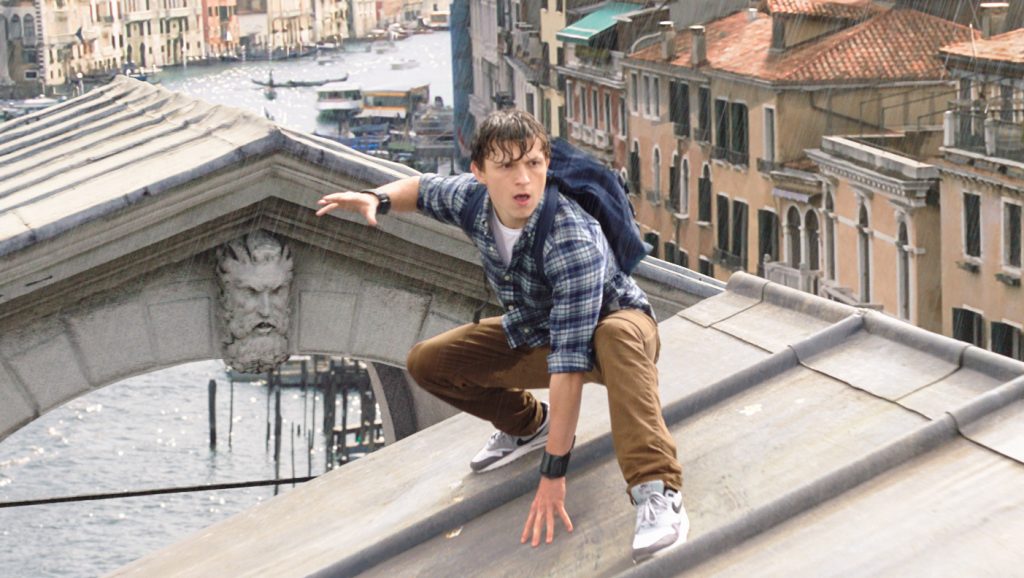 Featured image: Spider-Man in Columbia Pictures' SPIDER-MAN: ™ FAR FROM HOME. Courtesy Sony Pictures.