David Harbour Joins the Black Widow Cast
Hellboy himself is joining the MCU. More accurately, The Hollywood Reporter has it that Hellboy and Stranger Things' David Harbour is joining Marvel's stand-alone Black Widow film. He'll be joining the very talented actress Florence Pugh (Lady Lady Macbeth, Outlaw King) in director Cate Shortland's film, which will track Scarlett Johansson's titular superspy before she became a member of S.H.I.E.L.D. and ultimately one of the most reliable Avengers.
THR doesn't have the goods on who Harbour will be playing—yet. This is understandable considering the plot of the film itself is a secret even Black Widow would have trouble uncovering. Harbour has become a star thanks to his turn as sheriff Jim Hopper on Stranger Things. His gruff but always game sheriff is a cigarette smoking, donut-loving, tough love giving good guy. His exposure is set to increase dramatically with the release of Hellboy, which bows April 12.
One could imagine Harbour playing an American CIA agent tracking Romanoff. Or what about a morally flexible American businessman mixed up in some nefarious business in Moscow that falls within Black Widow's sphere of responsibility? Yes, we're now writing the movie. We'll stop.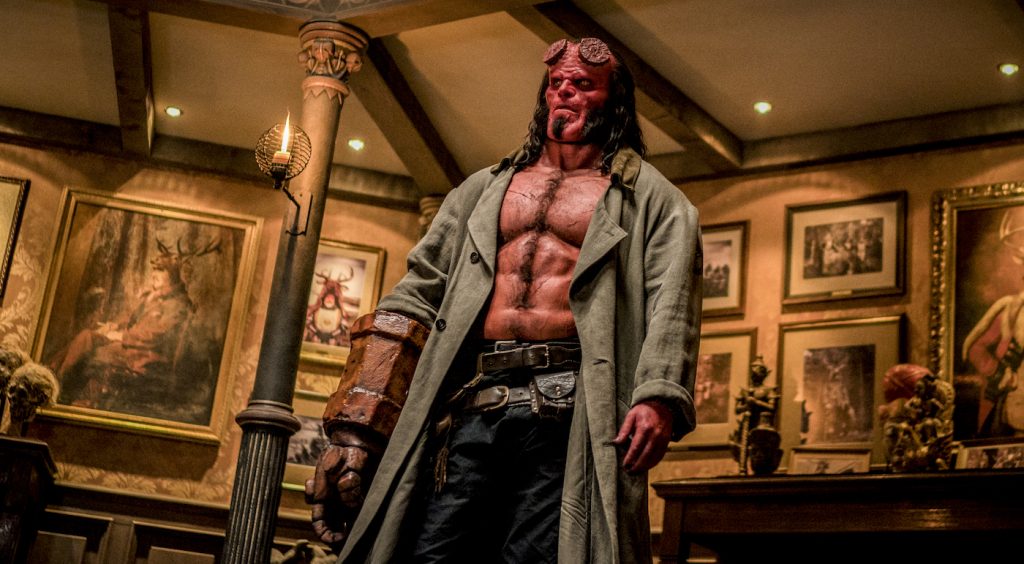 MCU fans have long awaited a standalone film about Johannson's extremely capable, deeply remorseful Natasha Romanoff. She's the rare Avenger without any superhuman skills (along with her sometime partner, Hawkeye), yet she's one of the most intriguing characters. Black Widow sounds like it will be something of an origin story. Romanoff has one of the darkest and most complex backstories of any Avenger. She was a killer, after all. Seeing just how twisted things got for her at the KGB before she broke away has a ton of potential.
Pugh and Harbour are great performers and team players. This will be Johansson's film and Black Widow's story, but she'll need worthy comrades and adversaries, and her two current costars fit that bill.
Update: Okay, this cast just might have gotten even better. Variety reports that Rachel Weisz (!!) is circling a role in Black Widow. Rachel Weisz!
Featured image: Marvel Studios' AVENGERS: ENDGAME. Black Widow/Natasha Romanoff (Scarlett Johansson). Photo: Film Frame. ©Marvel Studios 2019