Angelina Jolie's Vengeful Fairy is Back in Maleficent: Mistress of Evil
She's baaaaaaack. Disney has made it official: Maleficent 2 (now called Maleficent: Mistress of Evil) will be released this year. The return of Angelina Jolie's titular villain has been moved from May 2020 to October 18, 2019. We've been waiting to see the next step in Maleficent and Aurora (Elle Fanning)'s twisted relationship for five years. Jolie first donned the horns in Robert Stromberg's 2014 film, which spun the classic Sleeping Beauty tale by giving us the point of view of the vengeful fairy who casts the spell on the infant princess.
One interesting notion being that was originally being floated was that Maleficent: Mistress of Evil may be released on Disney's new streaming service, Disney +. The press release announcing the film's new date mentions that it will be released nationwide, but doesn't say anything about theaters. While this was complete speculation, it was an interesting thought— that Mistress of Evil was actually bowing on Disney +, which will start streaming original Disney films and TV shows this fall. Making Mistress of Evil the first feature film to premiere on Disney + would be one major way to introduce the new service to viewers. Yet the film's official Twitter handle does mention theaters. A theatrical run followed by a release on Disney + sounds like the obvious move here.
Joachim Rønning (Pirates of the Caribbean: Dead Men Tell No Tales) is directing the sequel. The story takes place years after the events depicted in Maleficent and will deepen the complex relationship between Jolie's wicked fairy and Fanning's Queen-to-be, Aurora.
Here's the full Maleficent 2 poster, and an image from the set. The cast also includes Michelle Pfeiffer as Queen Ingrith and Harris Dickinson as Prince Philip, with Chitwetel Ejiofor, Ed Skrein, and Robert Lindsay filling out the new additions. Returning from the original film are Sam Riley, Imelda Staunton, Juno Temple, and Lesley Manville.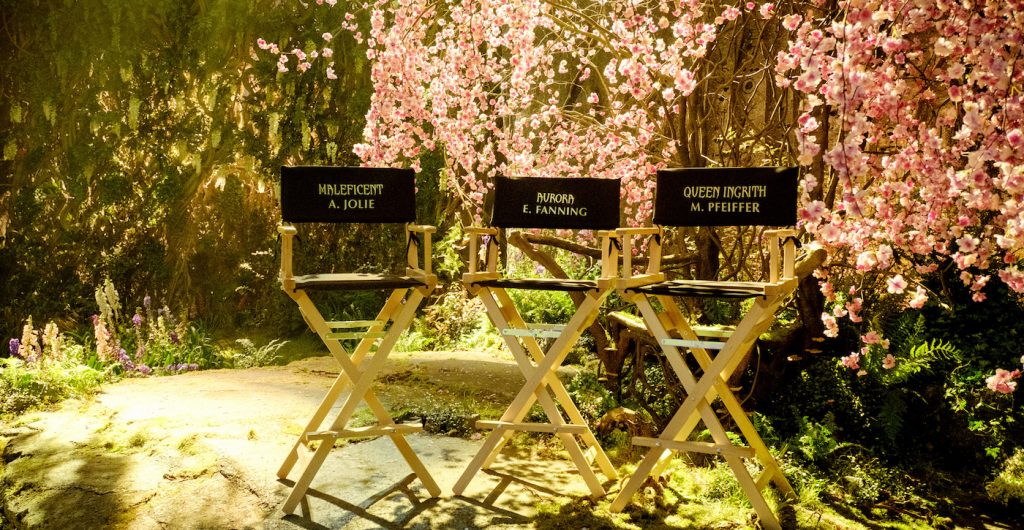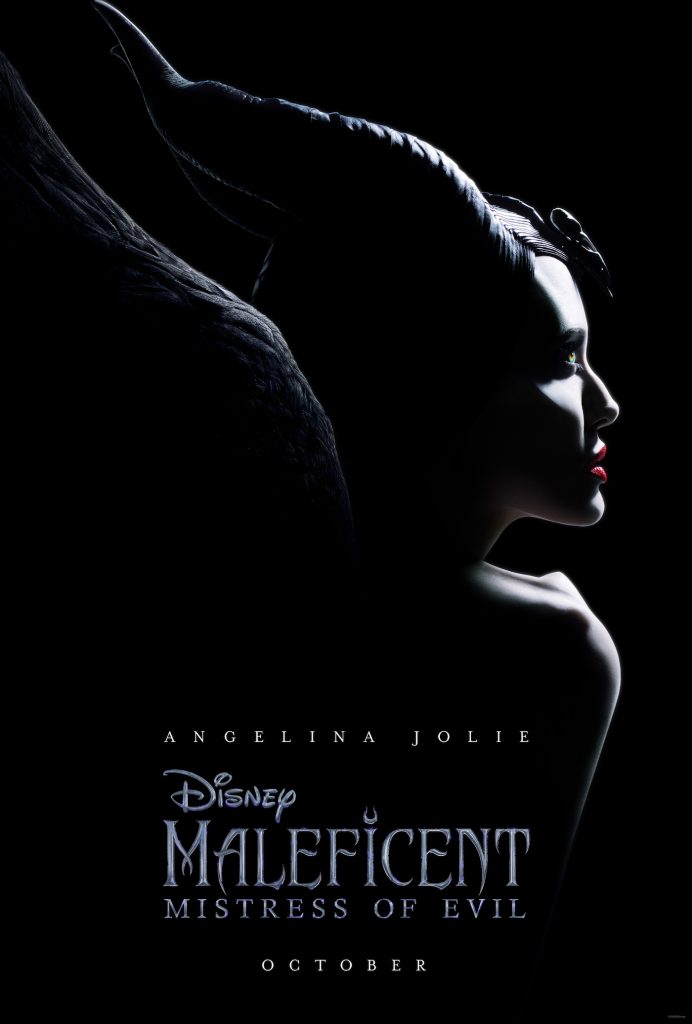 Featured image: Angelina Jolie as Maleficent in the poster for Maleficent: Mistress of Evil. Courtesy Walt Disney Studios