Oscars 2019: Four of Our Favorite Sequences
This week we've been taking a trip down recent memory lane. We've been sharing some of our favorite interviews with Oscar-nominees, which has reminded us of the sequences that made the year a special one in film. You know the way certain sequences walk out of the theater with you? Here are four scenes that did just that for us, playing in our minds long after the credits rolled.
The Casino Fight in Black Panther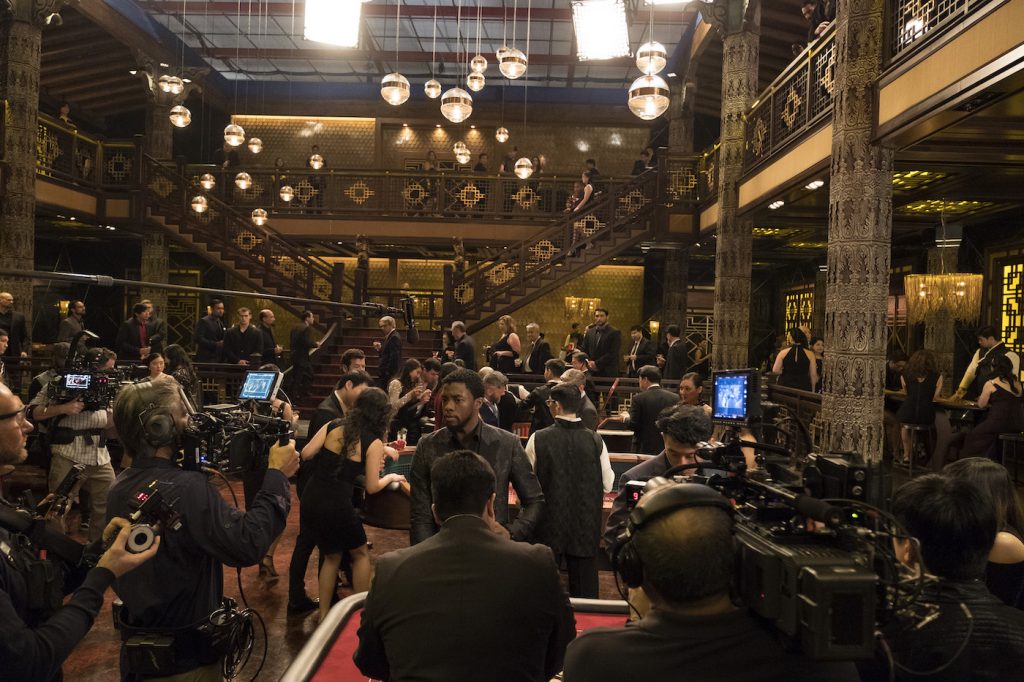 Ryan Coogler's groundbreaking Black Panther had so much going for there were any number of sequences that fit the bill. Then we thought about what cinematographer Rachel Morrison told us about the film's epic casino fight.
"How we executed this scene was interesting—we were able to design the set around some of our needs for the camera, which was a first for me," she says. "We had pinpoints for the action, for the camera, and working with production designer Hannah [Beachler], stunt coordinator [Jonathan Eusebio] and fight choreographer [Jon Valera], we were able to conceive of a space to allow us to do the necessary camera work."
A bespoke space built specifically so Morrison's camera crew could capture the fight as designed. That's a great way to create one of the best sequences of the year:
The beach scene in Roma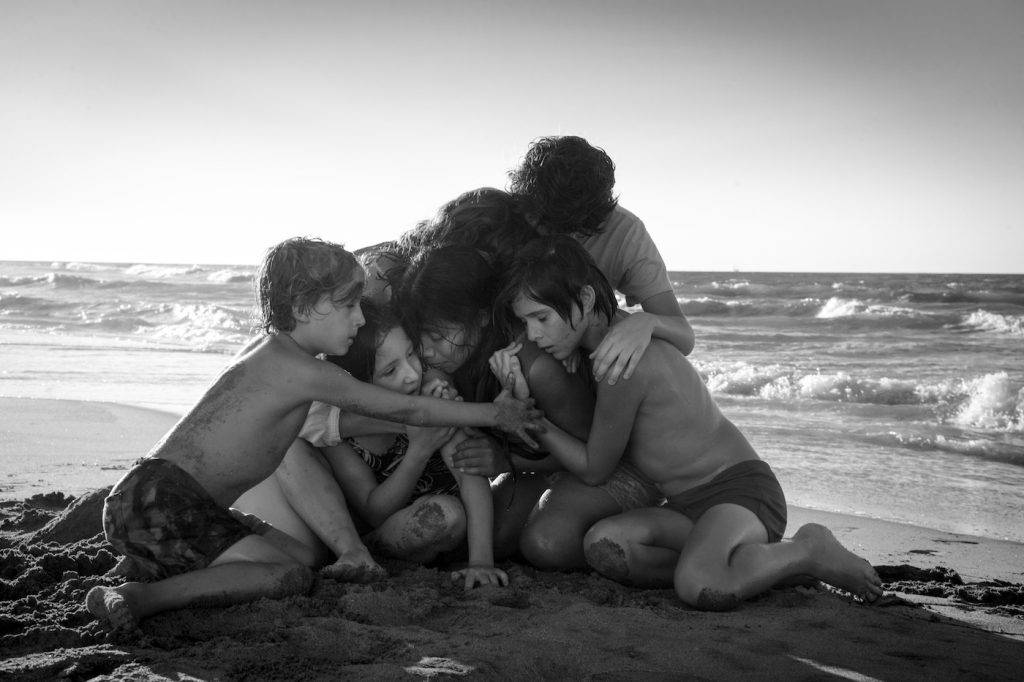 Alfonso Cuarón's Roma is such a visual wonder that the beach scene at the film's end is that much more incredible for standing out. (Spoiler alert, obviously.) Yalitza Aparicio's domestic servant Cleo heads to the beach with the family she looks after for a much needed day of rest.
Instead, the children are swept out into the ocean and Cleo, despite not being able to swim, rushes into the roaring waves to save them. The Oscar-nominated sound team worked tirelessly to make the sounds of the waves enveloping Cleo as realistic as possible, while the sequence itself was shot in real-time. The result is one of the year's most harrowing, ultimately gorgeous scenes in a film filled with them.
The nightclub scene in Cold War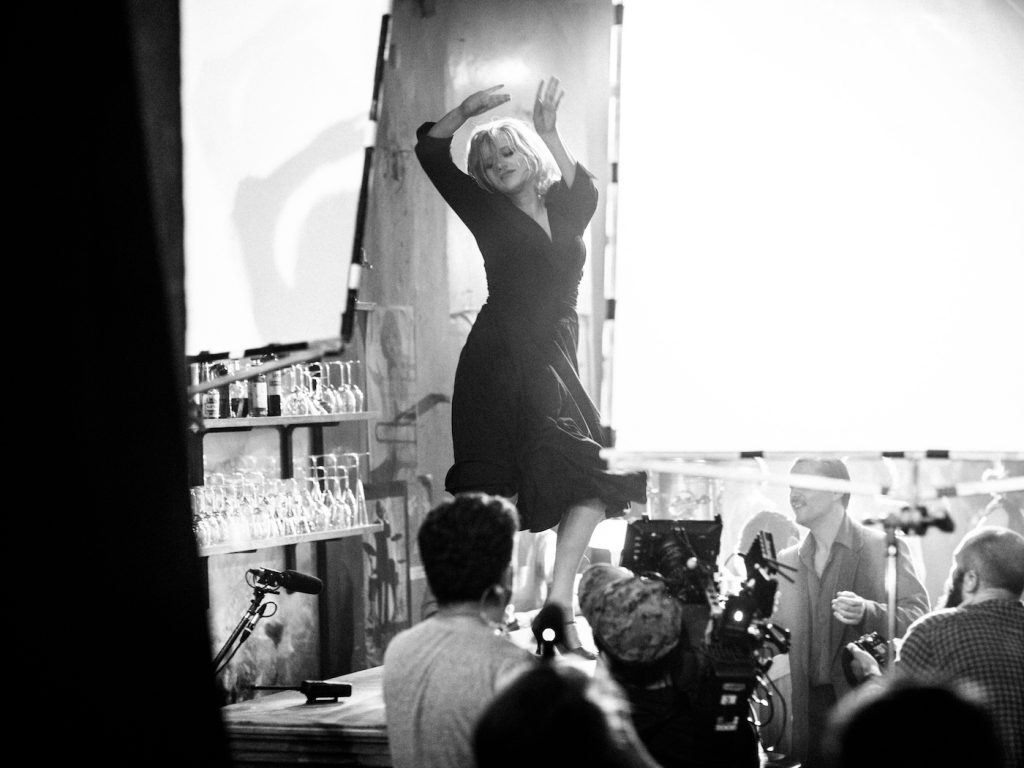 Pawel Pawlikowski's Cold War was one of the year's great love stories. The story is centered on the tragic romance between two Polish performers, the brilliant composer Wiktor (Tomasz Kot) and his muse, the singer Zula (Joanna Kulig). Captured in black and white by Oscar-nominated cinematographer Łukasz Żal, Cold War has plenty of breathtaking sequences. For our money, however, none were as jaw-dropping as what takes place in a Parisian nightclub. Zula is tired of her life in Paris and in desperate need for some kind of release. With a jazz band playing and a ton of sweaty revelers on the dance floor, Zula lets go, flying out into the writhing mass of bodies.
"When she's drinking in the bar, she's liberated, and the camera has her energy," Zal told us. "The idea was that Zula's energy is movement, emotion, so I used a hand-held camera. The dancing at the bar scene was one shot. It was amazing working with Pawel that we had this idea it was going to be one shot, this handheld sequence, and a very dynamic shot."
BlacKkKlansman's 'Skin in the Game' Moment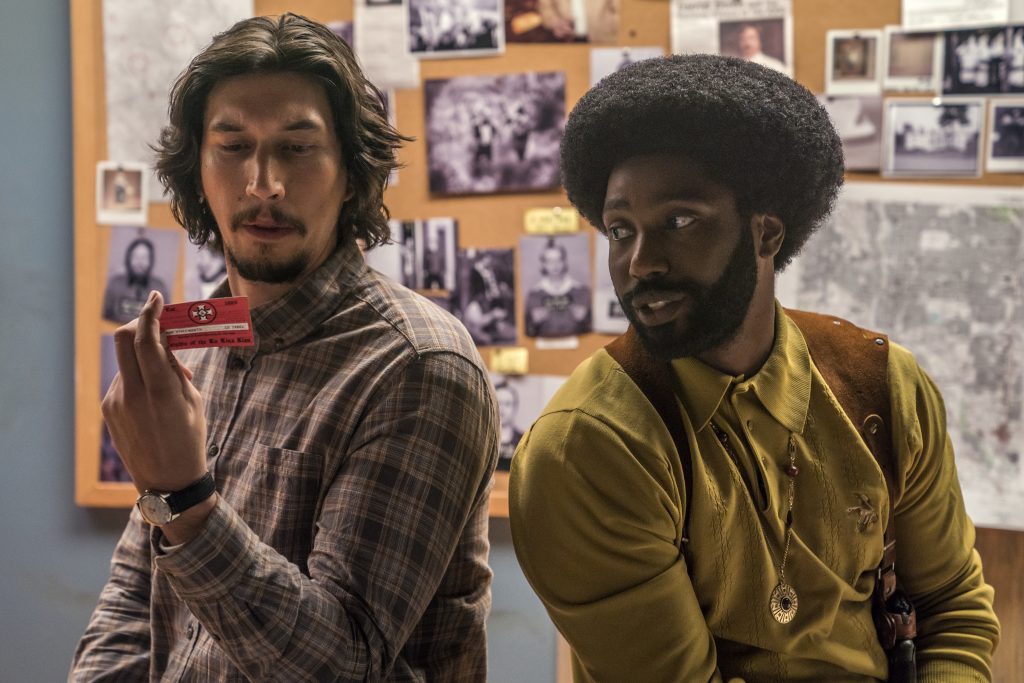 Spike Lee's BlacKkKlansman gave us the incredible true story of Ron Stallworth (John David Washington), a black cop who infiltrates the Ku Klux Klan via the telephone. Only when it's time to actually meet with them, it's up to his Jewish partner Flip Zimmerman (Adam Driver) to play Ron in person.
There are many scenes in BlacKkKlansman that sing, but we kept coming back to this moment between Ron and Flip. Flip thinks Ron is too emotionally invested in trying to expose the Klan's operations. Ron wonders why Flip, a Jewish man, doesn't feel exactly the same way. Great writing, great acting, great directing, and a sadly topical conversation.
Featured image: T'Challa/Black Panther (Chadwick Boseman). Ph: Film Frame. ©Marvel Studios 2018