Oscar Watch: Cold War's DP Lukasz Zal on Crafting Pawel Pawlikowski's Latest Masterpiece
Cinematographer Lukasz Zal won the prestigious Silver Frog Award at Camerimage for his work on Pawel Pawlikowski's Cold War, a ravishing look at a romance over the course of 30-years and several thousand miles through Europe. Zal had worked with Pawlikowski on Ida, the director's previous masterpiece, as a cameraman (he ultimately earned himself a co-cinematographer credit). For Cold War, Zal was in command of the camera team, and the result is breathtaking. The film follows the fraught romance of the brilliant composer Wiktor (Tomasz Kot) and a singer Zula (Joanna Kulig) that not only spans three decades (the 1930s to 1960s) and multiple countries, but the myriad hurdles imposed by the larger geopolitical drama and their own impetuous natures.
"When Pawel first sent me the script, it was very visual," Zal says. "We spent a lot of time talking, about half a year." Zal and Pawlikowski spent those six months, between June 2016 and January 2017, in preproduction. The shoot then lasted 56-days, and by the time the film was finally finished, the process had taken a year.
The story begins in rural Poland, with Wiktor and his partner Irena (Agata Kulesza) looking for local talent for their repertoire. The opening shots, of peasants singing traditional Polish folk songs, look like they belong in a documentary. The film is shot in black and white, in 4:3 aspect ratio—these are really the only two consistent elements of the visual approach. Everything else, like romance, is in a state of constant, if often nearly indetectable, flux.
"We knew the film was going to look like a chronicle in the beginning," Zal Says. "We wanted to look like it was filmed by an amateur photographer. That came from a very long and complicated process; we spent more than 30 days of taking a lot of pictures and looking at archives and watching films (French New Wave, Tarkovsky, concert recordings of Thelonious Monk and Miles Davis) and talking about the script. That's where the visual style came—we knew the film would change in style, evolve."
The shots of rural Poland are wide, revealing the austere beauty of the country, yet this framing doesn't last. These opening images are but the first visual phase of a remarkably bold visual strategy, which changes, slowly but strikingly enough for every viewer to feel, as Wiktor and Zula's romance takes center stage. The first change comes when Wiktor discovers Zula, the young performer who will become his muse, his torturer, and his lifelong object of desire.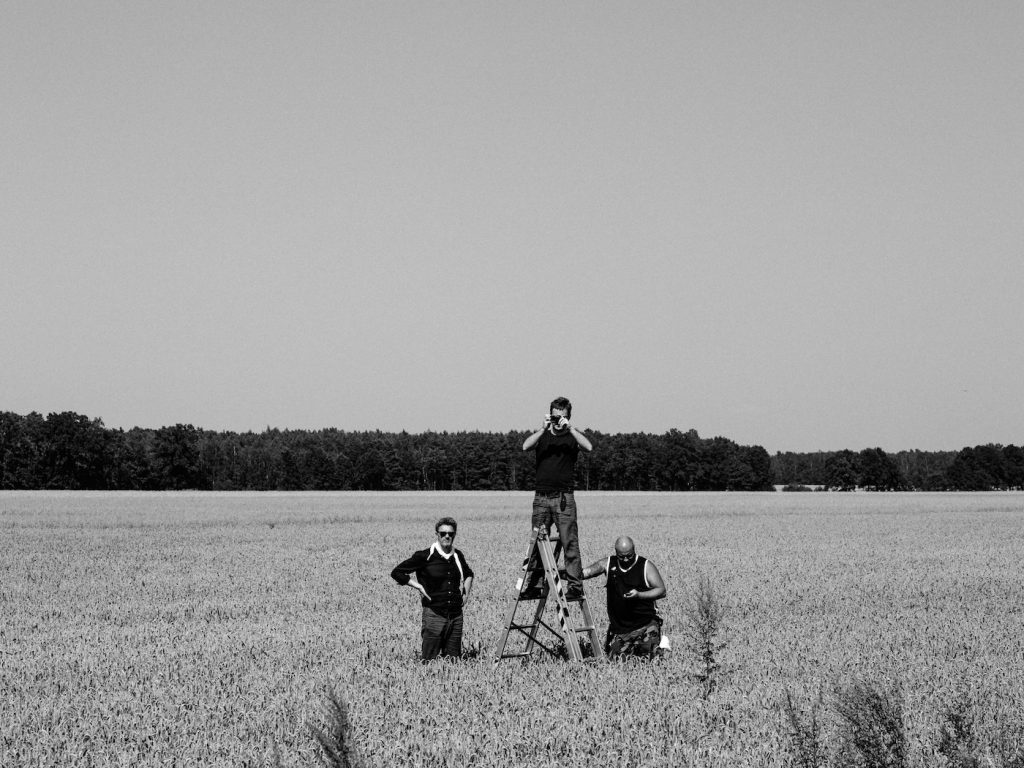 "When Zula appears, she powers the camera," Zal says. "It's the moment the film breaks into something new because we're with her."
This is when the visual approach begins to shift from tableaux into a narrative. Zula changes everything for Wiktor and for the audience simultaneously. She's selected for the repertoire and the musical training begins, as does Wiktor and Zula's scorching romance. The camera follows them with almost the same level of passion as they follow each other. Once the repertoire moves out of Poland and Wiktor and Zula's relationship intensifies, the visual style shifts again.
"There's not so much dialogue, so these images needed to somehow to talk themselves," Zal says. "Pawel doesn't like when the film is explanatory. He's always trying to condense as much as he can. That's why we composed the film like this, all these layers, where we're composing in depth and synchronizing everything in one shot to capture some life."
Things begin to unravel for the couple once they leave Poland, suffering, in part, under the weight of the political turmoil, Zula's fears, and Wiktor's willingness to leave everything they've created in the repertoire behind to start their life together. Eventually, they're separated, and when they've reunited again in Paris, nothing is quite the same.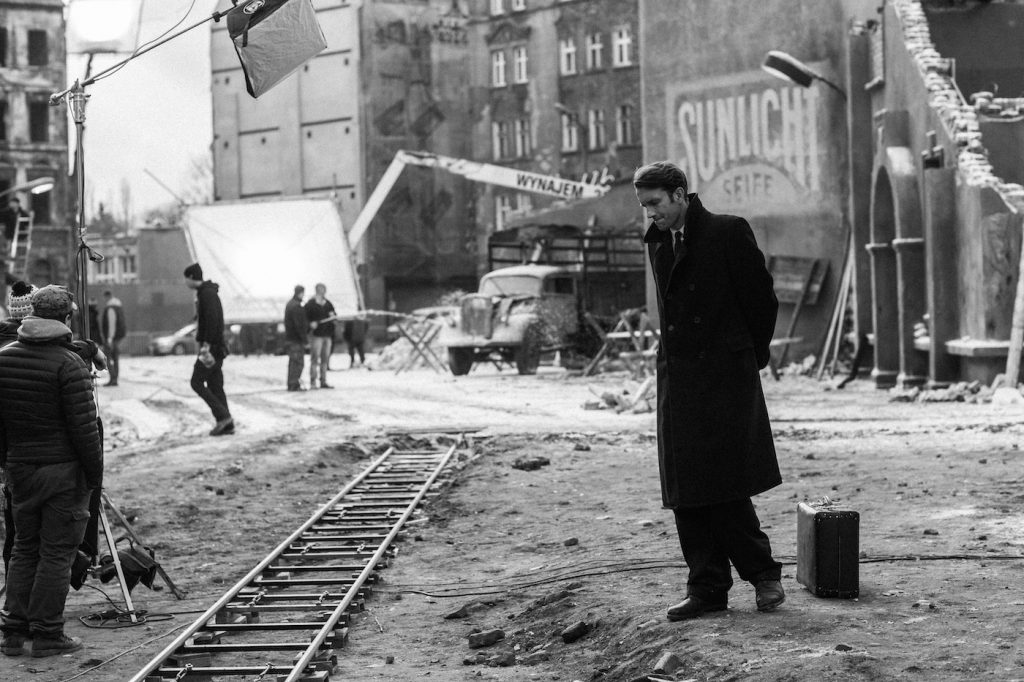 "When we shot in Paris, we changed the lenses to create this suffocation where Zula doesn't feel well," Zal says. "In Poland, she feels very good, in Paris, everything feels narrow and very close."
There are several bravura sequences in Paris. One takes place at a party that Wiktor takes Zula to, in a beautiful apartment with high ceilings where Michael (Cédric Kahn), a music producer Wiktor is wooing, lives. The scene is shot in such a way where Zula's manifest discomfort is made palpable.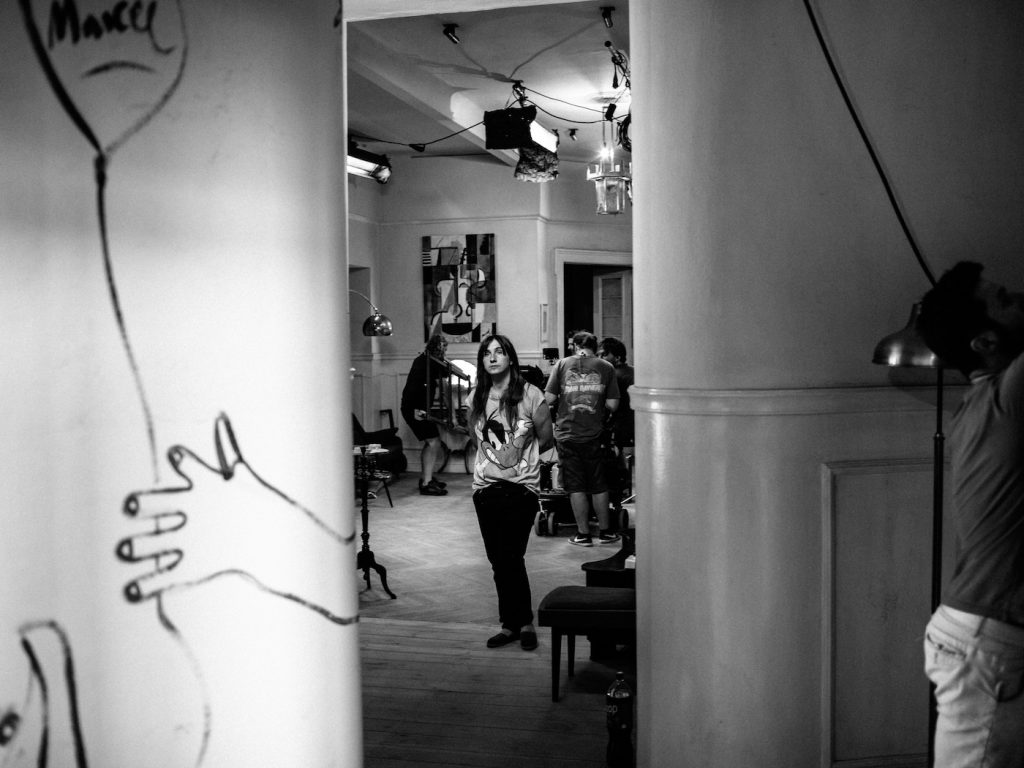 "In Michael's apartment we placed the camera quite high and used longer lenses to create this feeling that she's in a trap, there's no air for her here," Zal says. Zula drinks (and drinks and drinks), and the party moves onto a nightclub where jazz is playing and, moved by the music, she leaves Wiktor by the bar and sweeps onto the dance floor. The sequence is one of the most astonishing in any film this year; Zal's camera whirls around the dancefloor with Zula, never losing her as she moves from one dancing partner to another.
"When she's drinking in the bar, she's liberated, and the camera has her energy," Zal says. "The idea was that Zula's energy is movement, emotion, so I used a hand-held camera. The dancing at the bar scene was one shot. It was amazing working with Pawel that we had this idea it was going to be one shot, this handheld sequence, and a very dynamic shot."
Zal and his team worked tirelessly staging the sequence, which required an extensive, exhaustive casting session for the perfect background actors to make up the other dancers.
"Pawel spent so much time looking for extras, for good faces, so many layers with the camera movement and lighting and Zula, but there are also great dancers," Zal says. "It was a very complicated shot. Everything we did in this movie we did like this—we came prepared, but also very open to what the movie could be on that particular day. All the energy from people, the actors, the camera operators, the production designers—we were trying to capture something special, and it happened in this shot. When we reviewed it on the monitor, we knew we'd captured something amazing. It was this pure joy that you were able to register."
Zal did something that surprised nearly everyone involved in the film; he decided to film Paris in such a way where the glories of the City of Light were barely evident.
"I was just shooting with my little camera. As the lenses became longer, the depth of field became so shallow that the producer and production designer started to laugh at me because we were in Paris, but we don't see Paris! Everything was blurred." Zal says. "While we were in Paris I realized a very important thing—when we were in Poland I used wide lenses, but while in Paris, I thought, when you're focused on something [like Zula was on her unhappiness in the city] you have a narrow vision, you don't see things, you don't see the flowers when you're walking, you have a very long lens in terms of looking."
What happens after Paris needs to be seen rather than described, as it amounts to one of the most bittersweet final acts in recent memory. What I will share is our lovers are reunited (how this comes about is heartbreaking) for a final time, back in Poland. Zal once again changes the visual style, widening the depth of field so that the eye can wander the vast landscape Wiktor and Zula return to.
"We needed to give them a lot of air in Poland," Zal says. "You have air and you have a god, and once again they're part of the bigger whole."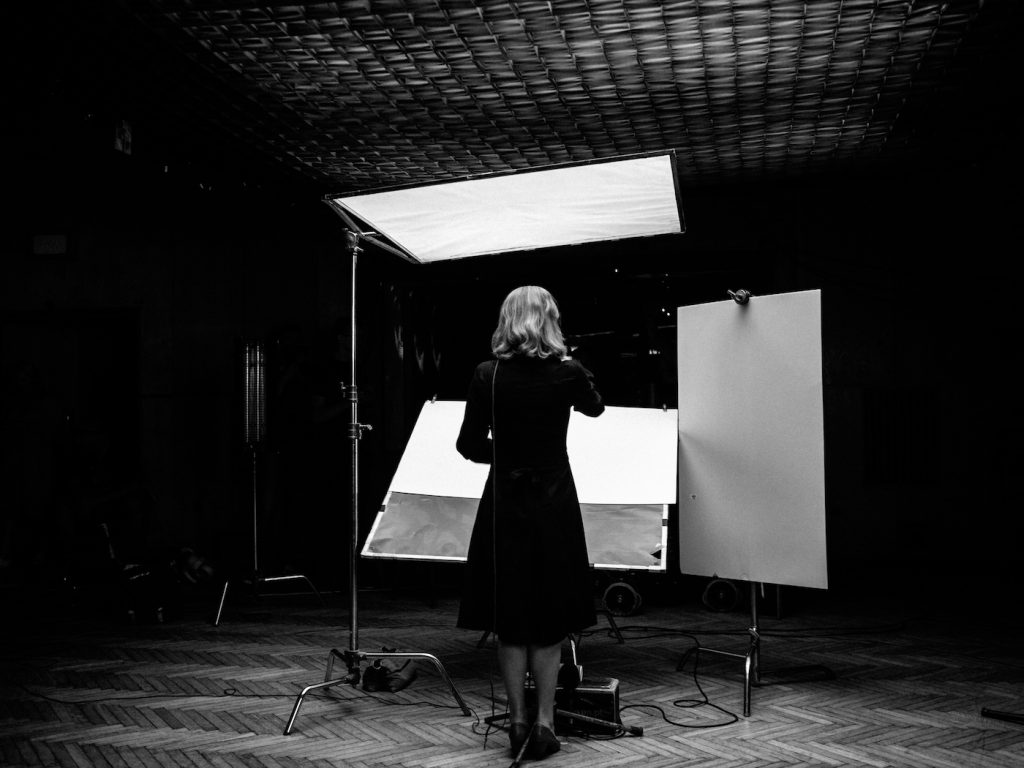 Featured image: Joanna Kulig as Zula, on the set of 'Cold War.' Courtesy Lukasz Zal/Amazon Studios.