Roma Actress Yalitza Aparicio on Carrying Alfonso Cuarón's Astonishing Film
Roma, the opening night film at Middleburg Film Festival, played to a sold-out crowd of film lovers. As the end credits rolled, it was greeted with rapturous applause.
The film is leaving an indelible impression and gathering accolades from audiences and critics alike. Winning the Golden Lion Award for Best Film at the Venice Film Festival, Roma is creating Oscar buzz for auteur writer/director Alfonso Cuarón, as well as breakthrough lead actress Yalitza Aparicio. A teaching professional and untrained performer who hails from a rural village in the Mexican state of Oaxaca, Aparicio carries this emotional, complicated story squarely on her shoulders. Shot in black and white, meticulously recreating 70s era Roma, a neighborhood in Mexico City, the film follows Aparicio as she plays Cleo, a domestic worker. She is caring for the household and helping to raise a middle-class family while experiencing her own challenges as a young working woman. Cleo is based on the domestic worker that helped raised Cuarón and his siblings, and as a film, Roma is meant as a love note to a woman that helped build him into the man he has become. She made him feel loved, regardless of what else was happening in his family and in the country around him.
The Credits spoke to Aparicio, through an interpreter, about the experience of acting for the first time, guided by the Oscar-winning director. It must have been a baptism of fire for her, given the emotional intensity of the characters and the meticulousness of the film's design.
How did being a teacher influence your perspective, and help you play this family's caregiver?
I would say that I chose teaching because I love being around little children, and I chose to work with them specifically because they act like sponges. I think it has taught me patience because that's an essential component in helping them grow, and letting them be themselves. I love teaching them the value of life and of caring for each other and themselves. My character is a very loving person, and her job was to teach them through her love, and through the feelings she had for them. That was how I put it all together. The children on the set were wonderful, and we all became very close. We created a sort of family, but also they listened to me. I was seen as an authority figure to them, and for that, my education and training as a teacher really helped.
Your mother is a nanny. How did that help you in putting together the portrayal, and how did it inform your day-to-day experiences on set? Did you draw on it, especially since Alfonso didn't give anyone a script, so every day was a surprise?
I used to go with my mother to her work. I saw the kind of attention she gave these children and how we were able to get along as if we were siblings. She never differentiated between us, those she cared for and me. I definitely saw how loved she was. It was real. I think that helped me get a sense of what it was like to be in another home and be part of a family, but also have a life that is rich and doesn't become less important than her experiences during the day. I saw both can work.  It worked in our world.
As a first-time actress, what guidance did you get from Alfonso? 
He just told me to go through this adventure of the shooting and the process being myself, and that he wanted everything very natural with my heart poured out. He stressed that he didn't want me to act. He wanted me to just live through the scenes.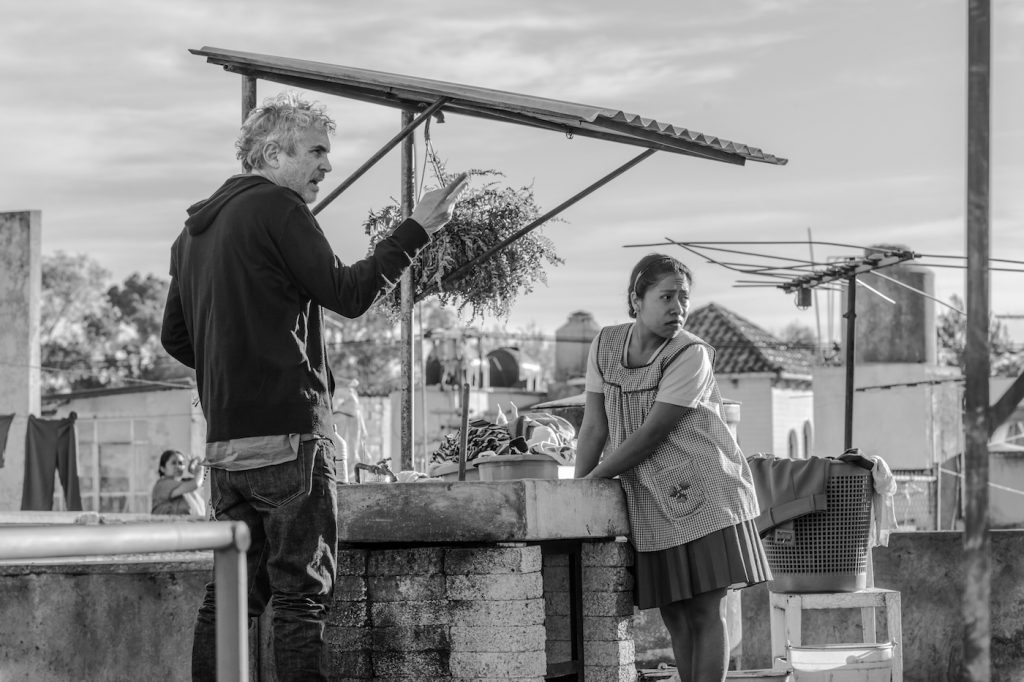 What did you find the biggest difference between you and the character? 
I haven't been a mother yet. Being pregnant and giving birth to a child is something I haven't gone through. Also, I have never been abandoned by a mate to raise a child alone, I'm glad to say!
Your best friend in real life plays your best friend in the movie. How did that happen? 
I met Nancy six years ago and actually invited her to be part of the film because the director was looking for someone to play my best friend who also spoke our mother tongue. The real-life Cleo, once we were talking, told me she thought it was really interesting that when she came to work in Alfonso's house, she came first, and then she invited her cousin to come and be with her. She saw lots of similarities in the portrayals and interactions and could tell, she said, that we were close. That made me feel really good, that we could bring that to the screen.
Are there other elements that felt similar between your life and what happened onscreen?
My mother is also a single mother. I went through the same thing. Things were happening, and my mother was taking on all the pain so that we would not have to have it ourselves as the children. When I realized this and discovered, little by little, that it was part of the story in the film, I started remembering how very painful it was, and how hard it was when it happened in my own family. Alfonso never knew I'd been through that myself, I just tried to find a way to express my own pain as I played the character. It was, for me, one of the strongest and most enduring ways in which I saw myself in Cleo. Parents breaking up is always hard for the kids, and it leaves memories that never really heal.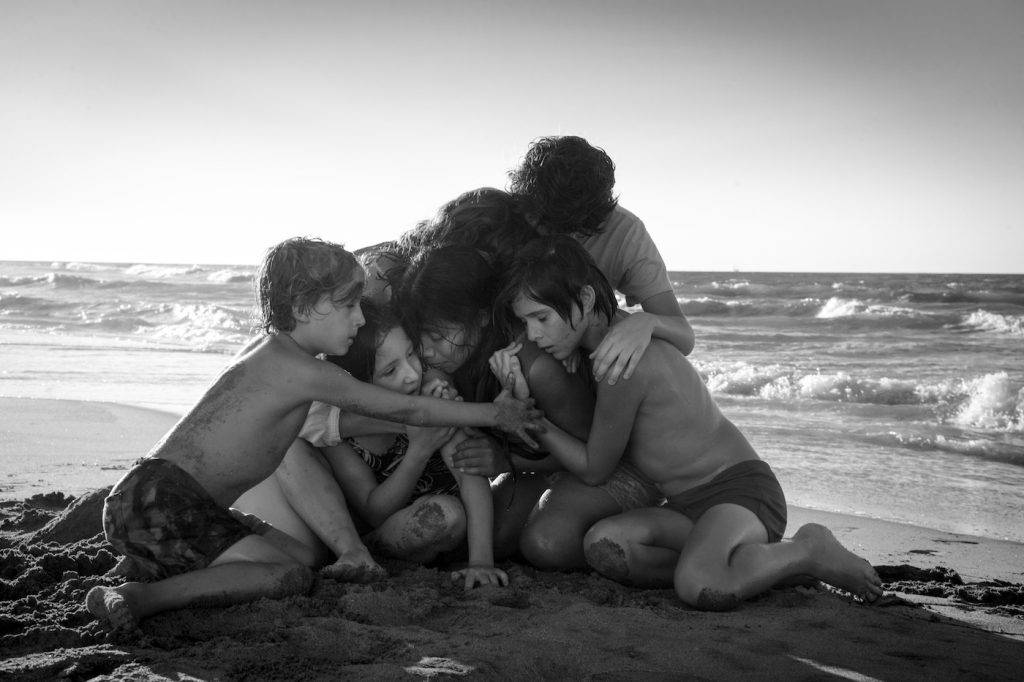 How did you relate to what was happening in the film, in terms of the student protests and challenges happening then and now in Mexico?
I was able to relate to the time happening in the film because unfortunately there are lots of things happening that are very similar, even today. There was recently the case of the teachers, from the Ayotzinapa Rural Teachers College. They disappeared, which is so horrible and terrifying. I was able to witness many of these tragedies as a student. I was there. One thing that's happening is there are people from the government that are trained to infiltrate places of unrest. They still are hiding it and lying about it. There is so much that is still happening now, and the government doesn't want people to know about it. My own knowledge of what's happening now really helped me understand what was happening then, but it's really tragic that we are still not safe.
There is a moment in the film where you are confronted with another character and it's a huge surprise. How did you prepare for that?  
I didn't have a clue! I had no idea it was coming. We rehearsed where I was going to be standing for the cameramen to know where I'd be. So when we started shooting, we went through the scene and suddenly, there they were. I wasn't expecting it, so if you saw shock and disappointment and sadness all in my face, it was real. I know filming the way Alfonso did it was not the usual way, but in that scene, I really understood he had a plan. The fact that he took us through our experience of the story day by day made it so much more real.  I'm just so glad I could be a part of it. His story of Cleo is a beautiful one and I wanted to be present and be real, so I could do it justice. Now it is on film, his life, and her life, the story of this wonderful woman. It's an honor.
Featured image: (L to R) Marco Graf as Pepe, Daniela Demesa as Sofi, Yalitza Aparicio as Cleo, Marina De Tavira as Sofia, Diego Cortina Autrey as Toño, Carlos Peralta Jacobson as Paco in Roma, written and directed by Alfonso Cuarón. Photo by Carlos Somonte