Isabel Coixet's Ravishing Elisa and Marcela Mark's Netflix's 1st Film at Berlinale
Spain legalized same-sex marriage in 2005, the first nuptials of the kind were held in the country in 1901. The true story of Elisa Sánchez Loriga and Marcela Gracia Ibeas, wed by an unwitting priest, is the subject of Isabel Coixet's black-and-white competition entry to the 69th Berlinale film festival.
As far as the women's intertwined lives, in Coixet's telling, the wedding is almost a footnote. Elisa and Marcela opens in 1920s Argentina, where a young woman named Ana greets a gray-haired woman who seems to be, curiously, both her mother and a stranger. The film then flashes back to the late 19th century, to a school run by nuns in A Coruña, Spain. The elderly Marcela (Greta Fernández) is only a freshman, arriving at the teachers' college late and rain-drenched. Authoritative but warm Elisa (Natalia de Molina), a few years older and the niece of the woman who runs the school, takes Marcela under her wing. Their friendship develops quickly, to the dismay of Marcela's reluctant, suspicious father. Eventually packed off to Madrid, Marcela resumes the relationship three years on, when she finds Elisa teaching in rural Galicia. Consistent with what's known of the women's history, they find their way into elementary school teacher positions just a few miles apart from one another.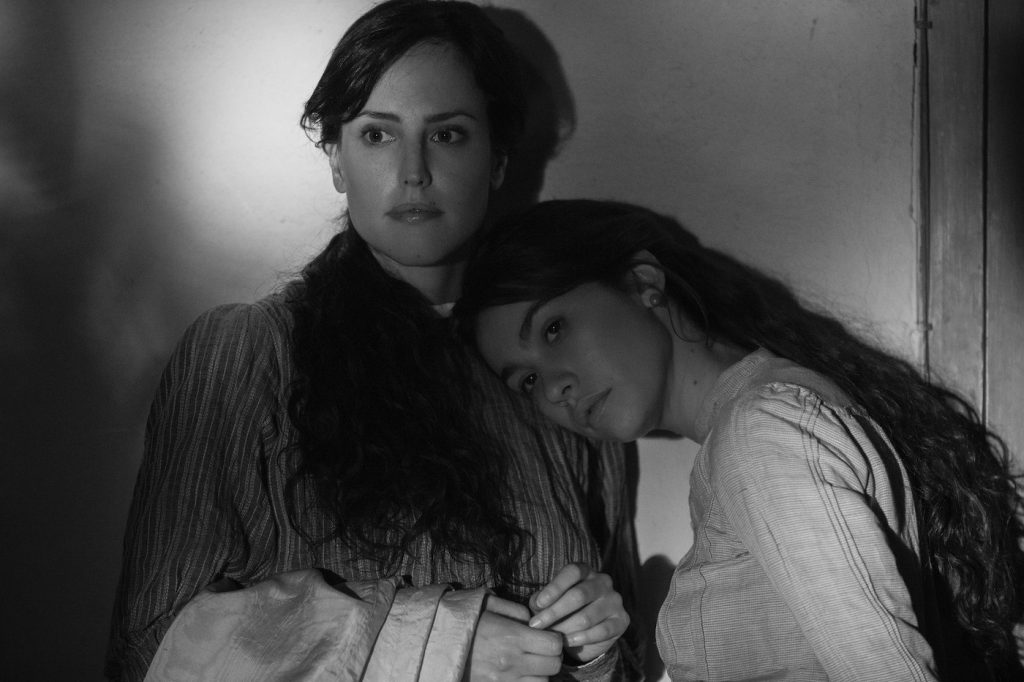 Gossiping neighbors and an aggressive suitor to Marcela, Andrés (Tamar Novas), cause their situation to unravel, and the women hatch a plan: Elisa will publicly disappear to Havana, to return as her cousin "Mario," from London. In 1901, at the church of their younger years, San Jorge in A Coruña, the priest believes Elisa's assumed identity and marries them. The neighbors aren't buying it, however, and the two wind up exposed in the local paper.
"We don't know lots of things," says Coixet. "The chronology is not clear, so I always say, this is a film inspired by them. I'm not saying, that's [exactly] what happened." Nevertheless, Elisa and Marcela faithfully follows the real women's path across the Iberian Peninsula and on to South America. Facing conservative outrage, the pair are forced to flee Spain, landing in Porto. In Coixet's telling, when the pair are eventually arrested in Portugal, Marcela is heavily pregnant; the director discreetly insinuates she has slept with her suitor Andrés, intending to get pregnant as part of the ruse "proving" Elisa/Mario is indeed a man. The child, Ana, is born in a Portuguese prison. Despite the infant's poor health, here the women's fortune begins to turn—the local mayor is a reasonable man (the first they've encountered), the women are received well by both the Portuguese press and their fellow inmates, and donations to their cause begin pouring in.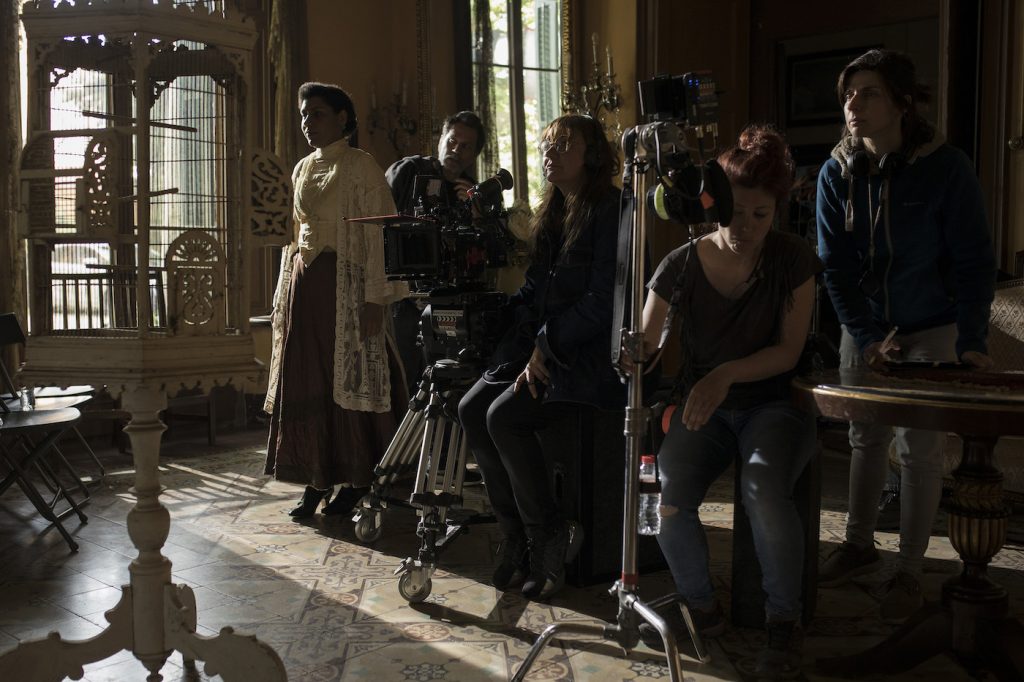 Coixet learned the history of Elisa and Marcela several years ago from a local university scholar while showing an installation in an old A Coruña prison. "When I came back to Barcelona, I said, I have to do this film. Stupidly enough, I thought it was going to be easy, and it was not," she said. "But every director has films that have been postponed, or the finance falls, I'm not complaining."
Netflix signed on to distribute Elisa and Marcela with Coixet and the production company, Rodar y Rodar, while Coixet was still working on the movie. This was the streaming service's first entry to the Berlinale competition (Coixet, meanwhile, opened the Berlinale three years ago, with Nobody Wants the Night.) Netflix's presence in the festival has been a point of discussion in Germany; asked about her experience partnering with the company, however, the director is unequivocal: "Let's say fifty percent of the films in Cannes, Venice, or Berlin will never see an art house theater, or a movie theater, for that matter. So the solution? We're seeing the solution now. Select the films you want to show in your movie theaters. If the films are good, people will go and see them." She pointed out that after watching Roma, another recent testament to the enduring beauty of black-and-white cinema, distributed via the streaming service, she went out for a follow-up viewing at her local theater. "For me, these two experiences are complementary."
As a second entry to Netflix's black and white original catalog, Elisa and Marcela is bound to roil up more idle chatter than Alfonso Cuarón's autobiographical Roma. Without vitiating her depiction of their struggle, Coixet freely interprets her vision of the same-sex couple's personal life. "I wanted the scenes to be beautiful, of course, because I like them beautiful, but I wanted them to feel fun and tender," she explains of Elisa and Marcela making love, occasionally with milk, or seaweed, or a dead octopus (a nod to a staple of Galician culture). "I want them to feel like the sex is a door to another world, because after all, "the only really free space they have is sex."
In the end, the two do attain a bit more freedom, when their escape to Argentina is concocted by the now-complicit town mayor and his wife. The childless, mixed-race couple also take in infant Ana, for whom Marcela makes the ultimate sacrifice, reasoning that the taint of her situation with Elisa will poison the child's life wherever they go. It is this Ana we witness seeking out her birth mother in the beginning and end of the film. But though there is some historical record of Marcela giving birth, the story of the child's adoption by a Portuguese couple—especially one so progressively ahead of their time—is, of course, creative license. What is consistent, however, between the record books and Coixet's retelling, is the fact that despite all the local outrage, the marriage between "Mario" and Marcela was never annulled. It's still on the books in A Coruña, making Coixet's latest work more than just a same-sex romance, but a creative history of Spain's first official lesbian couple.