Alita: Battle Angel is Here to Challenge You
The casual audience-goer who might assume Alita: Battle Angel is a by-the-book female empowerment fare would be sorely mistaken. Alita is not in the same realm of female-protagonist led superhero movies like Patty Jenkins' juggernaut Wonder Woman. Alita promises to be a different kind of narrative altogether.
A Different Kind of Superhero
Rather than providing audiences with a normalized baseline human point of view – for example, Steve Trevor in Wonder Woman – to empathize with and perceive the story through, Alita challenges viewers to relate to Alita (Rosa Salazar) herself. Alita is a highly relatable character, vulnerable and trying to make sense of her environment and circumstances just as much as any audience member. She is also truly imperfect, despite the elevated skills her cyborg body grants her. She makes troubling decisions. Early on, she enlists as a bounty hunter, prepared to eliminate blacklisted members of her own kind in the name of forging a sense of belonging and agency for herself. She grapples with self-doubt and struggles to come to terms with what and who she is.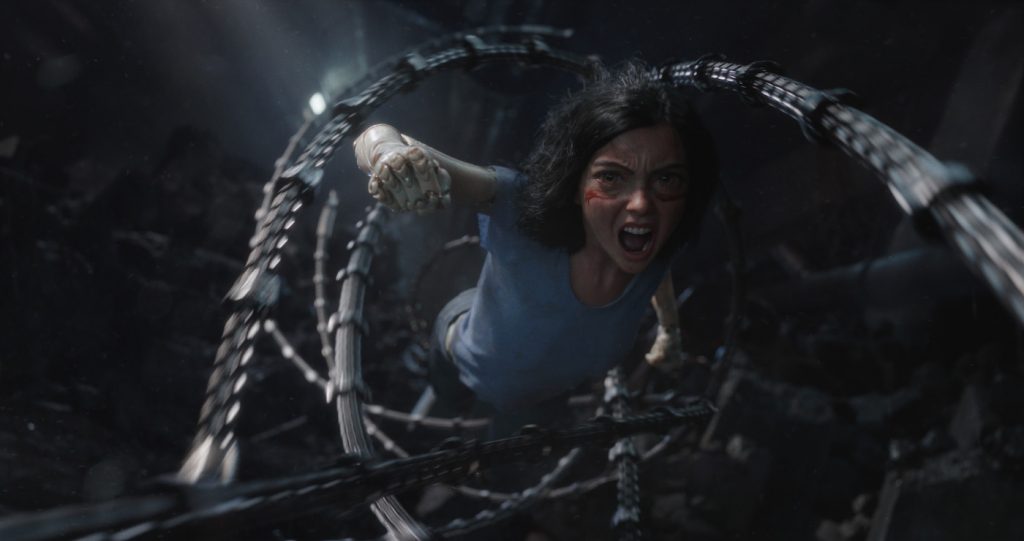 Alita as a superhero protagonist is vital for two reasons. First and foremost, through her, we see a female in a position of power in a male-dominated world. Second, Alita is depicted as a woman with both strength, agency, and imperfections. She proves that a female protagonist does not have to be faultless to be worthy of admiration. In fact, she is made more admirable for her shortcomings, and how she deals with them.
So too, the scope of Alita's problems are different than what we have seen before. Battle Angel is more survival-focused rather than looking to a larger save-the-world kind of conflict. While possible future installments may move towards more grand-scale struggles, this film focuses on Alita addressing the immediate threats to her life. In another twist on the classic superhero tale, she survives her perilous day-to-day but also engages in a kind of coming of age story. She develops a crush. She contends with her father figure. She matures.
The look of Alita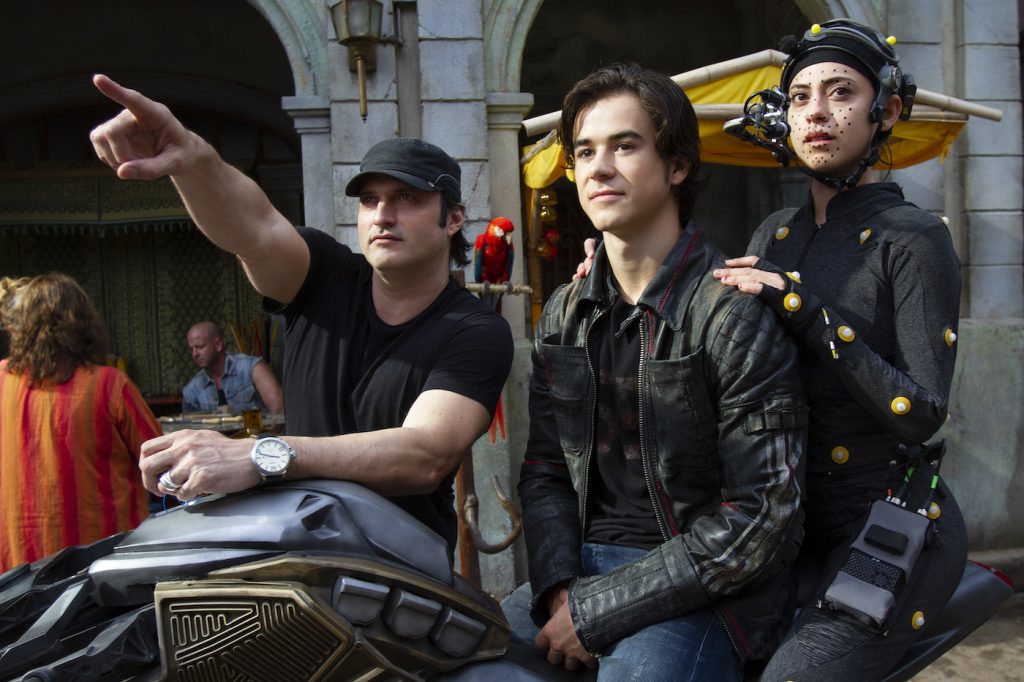 Directed by Robert Rodriguez and produced by storytelling and innovating heavyweight James Cameron, it is impossible to discuss Alita without mentioning the technological visual feats this movie achieves. Alita's CGI is ambitious and richly realized. Since Cameron first wowed audiences with Avatar and its advanced visual effects and motion capture techniques a decade ago, moviegoers have been waiting to see another film with visuals as arresting – Alita might just be that film. Rodriguez also boasts experience in bringing graphic novels from page to screen, having helmed 2005's Sin City as a writer, director, and producer.
Avatar's success was also critical on another front; it proved that audiences could connect with characters that were digitally rendered. Some may think Alita is striving too hard in this regard. Audiences are now used to seeing the world through the eyes of a seemingly unstoppable superhero, but because of the way Alita was made, they're being asked to identify with someone who looks like us—but not quite exactly like us.
From Manga to the Big Screen
This is an important kind of story to tell now and in this manner. With Alita springing from the pages of a lesser known manga series, many are waiting to see how the film measures up to fans' expectations. Manga—an art form that originated in Japan—often contemplates and analyzes Japanese society. For this reason, some manga-to-screen adaptations can become convoluted as they seek to reconcile their Japanese origins with Western culture. Yet Alita strikes at a kind of universality in her flaws and vulnerabilities and otherness that transcends cultures. Interior struggles are a language that defies barriers, and interior struggles are what form the heart of this feature.
Audiences everywhere can see themselves in her inner turmoil, regardless of background or ethnicity. Alita probes the fundamentals of what it is to be vulnerable, to feel trapped, and, ultimately, to be human. Perhaps this self-proclaimed "insignificant girl" who defies cultural bounds and appeals to the simple humanity in each of us might just be the kind of superhero we need right now.
Alita: Battle Angel stars Rosa Salazar, Christoph Waltz, Jennifer Connelly, Mahershala Ali, and Ed Skrein. It opens on February 14, 2019.
Featured image: Keean Johnson (left) and Rosa Salazar (center) in Twentieth Century Fox's ALITA: BATTLE ANGEL. Photo Credit: Courtesy Twentieth Century Fox.