Oscar Watch: The Favourite's Editor on Cutting the Year's Most Deliciously Devilish Film
Yorgos Lanthimos's The Favourite is a delicious piece of filmmaking. Gorgeous to look at, actors having the times of their lives, and that special brand of merry malice that Lanthimos is uniquely capable of is all on the menu here. Set in the 18th-century, The Favourite revolves around Queen Anne (Olivia Colman) and rival courtiers Lady Sarah (Rachel Weisz) and Abigail (Emma Stone) who vie for her attention, love, and patronage. These three are sensational, as is the supporting cast, and there is nary a dull moment in the entire 121-minute runtime. The Favourite is that rare film that you might wish was longer.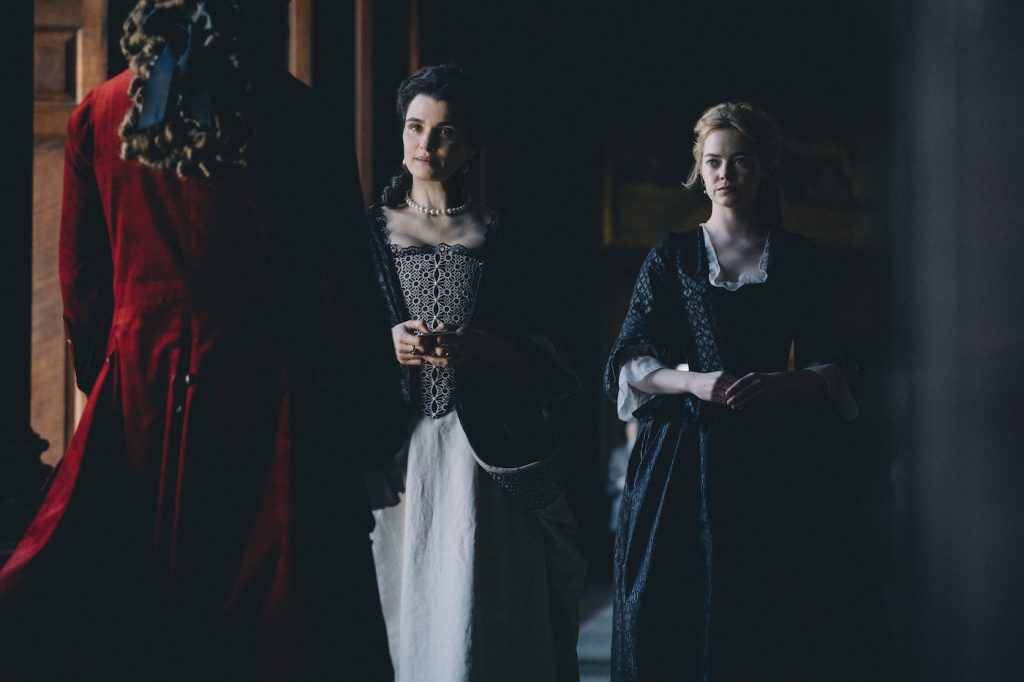 One of Lanthimos's secret weapons is another Yorgos—his longtime editor Yorgos Mavropsaridis. The two have been together since Lanthimos's 2001 film My Best Friend, and right through the films that have made him one of the most unique, disquieting filmmakers in the business—Dogtooth, The Lobster and last year's The Killing of a Sacred Deer.
"This is the thing with Yorgos, every film presents its own unique difficulties and challenges," Mavropsaridis says. "He doesn't like to repeat, but he always has a vision he tries to achieve. We have to find the new language for each film. I don't want to follow my own patterns of thought, either—I want to find new ways to approach his new vision."
Mavropsaridis explains that working on a Lanthimos film means experimentation and deconstruction. While his films tend to demand a lot of the viewer, eschewing obvious beats and easy answers, he's a naturally collaborative director, and the relationship between the two has become fluid over the years.
"My editing goes beyond the technical because I can somehow understand his needs, his vision, and maybe, most of the time, interpret it with care," Mavropsaridis says. "There are many things we might need to change, push forward, or bring back in a given scene. The shorthand we developed after The Lobster included working with music from the beginning, which is a very big help to me. It gives me kind of a pointer of how he feels in a scene."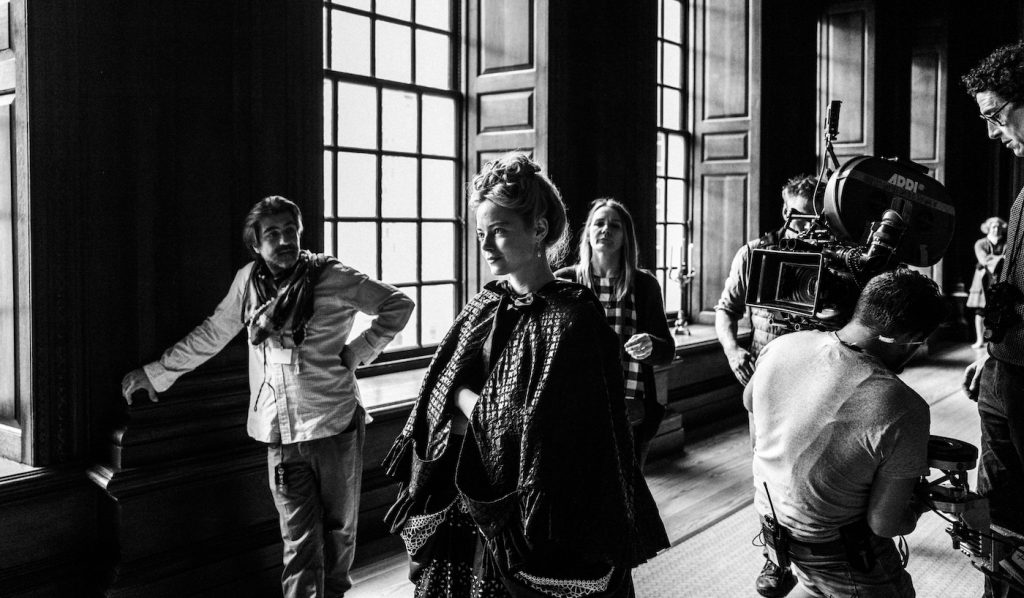 In The Favourite, Mavropsaridis edited scenes set to the work of classical masters like Vivaldi, Schubert, and Schuman. One hilariously memorable scene includes the main players performing a dance for the Queen, and the moves are less Victorian and more mid-2000s pop.
"He brought a choreographer with him, he's very keen on dancing," Mavropsaridis says.
Working with Lanthimos means that Mavropsaridis will always have very rich performances to cut, as his films are filled with characters behaving badly. As delightfully funny—and wicked—as Queen Anne, Lady Sarah and Abigal are, they are operating in a larger world that has been crafted to the nth degree.
"It's not like an actor is an independent part," Mavropsaridis says. "Yorgos tries to get the actor to behave in accordance with the environment. He's very strict and a perfectionist, but he's very sensitive and he loves his actors. He respects them, he's not trying to make things difficult, he likes to make this experience vibrant and living while it happens."
The tactics that the dueling courtiers in The Favourite engage in grow increasingly vile, which leads to one of Mavropsaridis's favorite sequences; the moment Abigail decides she's going to do away with her rival once and for all.
"There's this organ music playing when Abigail poisons Sarah's tea and then steps away," Mavropsaridis says. "This aesthetically moved me. It's very interesting that with Yorgos, we take our time and the pieces fall into the puzzle nicely and we feel comfortable. We've tried everything (laughs), truly, so we're satisfied at the end. We discuss every single cut, every sound, every piece of music, and all of it it has to have a reason."
Despite the highly stylized and never-the-same-thing-twice quality of a Lanthimos film, Mavropsaridis says that the entire creative process is a lot more open and warm than you might expect from the man who made the spectacularly ruthless The Killing of a Sacred Deer. 
"Although we work with a very specific language, this isn't a closed universe as one might imagine," he says. "We have a series of screenings, starting with our close friends, and we want sincere answers. We go into these screenings with open minds to see if the effect we hoped the film has is actually there. If it doesn't work, we have to find a way."
At the end of the day, however, the filmmakers involved are all working towards Lanthimos's vision, which Mavropsaridis says requires sticking to each film's guiding principles.
"We do get notes, but if you follow them all specifically, we'd have to change our style," he says. "What we do is find something in the note, while staying true to Yorgo's vision. We don't sacrifice that. He doesn't mind being hostile to the audience—you've seen it in his films—but he cares a lot about people. He doesn't do it out of sadism, he just has a pure vision, and he likes to shake peoples' fundamental beliefs and make them experience something in themselves."