Oscar Watch: Black Panther Co-Editor Michael Shawver on the key to Cutting Fight Scenes
Editor Michael Shawver goes way back with writer/director Ryan Coogler. In fact, he edited Coogler's first two films, his 2013 breakout film Fruitvale Station, and his deft resurrection of the Rocky franchise with 2015's Creed. His work on Creed turned out to be the perfect training for his next Coogler project; the epic, game-changing Black Panther. 
Shawver's gut—and keen eye—led him to feel very connected to the hand-to-hand combat scenes that took place at Warrior Falls. This is where T'Challa (Chadwick Boseman) needed to fight any contender to prove his mettle as king of Wakanda. For Shawver, this brought him right back to his last film with Coogler.
"The fighting at Warrior Falls was mainly my responsibility," he says. "I felt a strong connection to that moment because I saw a lot of parallels to those scenes and the final fight in Creed. I learned a lot on Creed. The first cut of Creed, it felt like a bunch of punches, but it wasn't until we cut to shots of the people who care about the people getting hit that it clicked. They were the liaisons to the audience; Adonis Creed's mother, his girlfriend, his coach."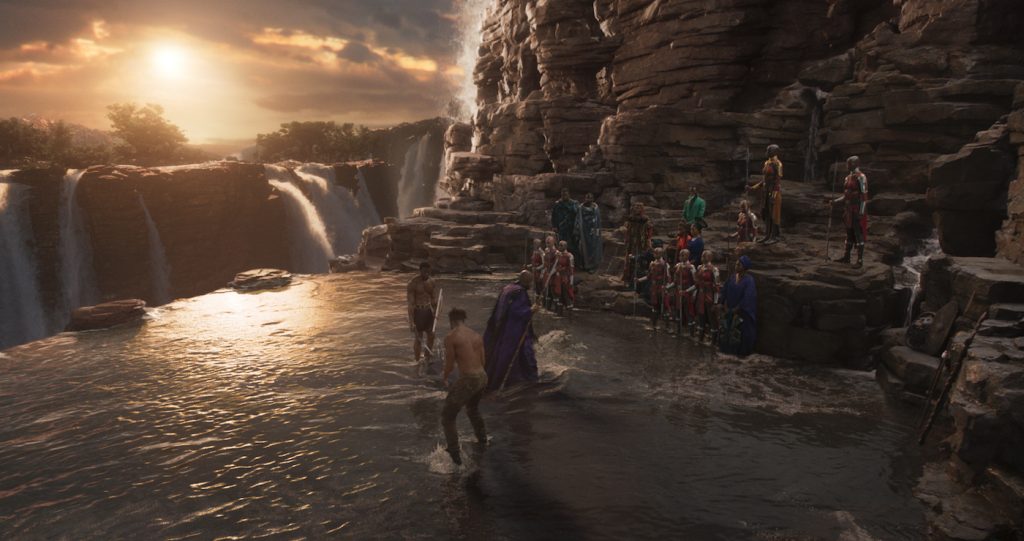 This is why when you watch the thrilling, brutal fight sequences at Warrior Falls, you often see T'Challa's loved ones—sister Shuri (Letitia Wright), love interest and bad-ass herself, Nakia (Lupita Nyong'o) and mother Ramonda (Angela Bassett) reacting to the vicious interplay.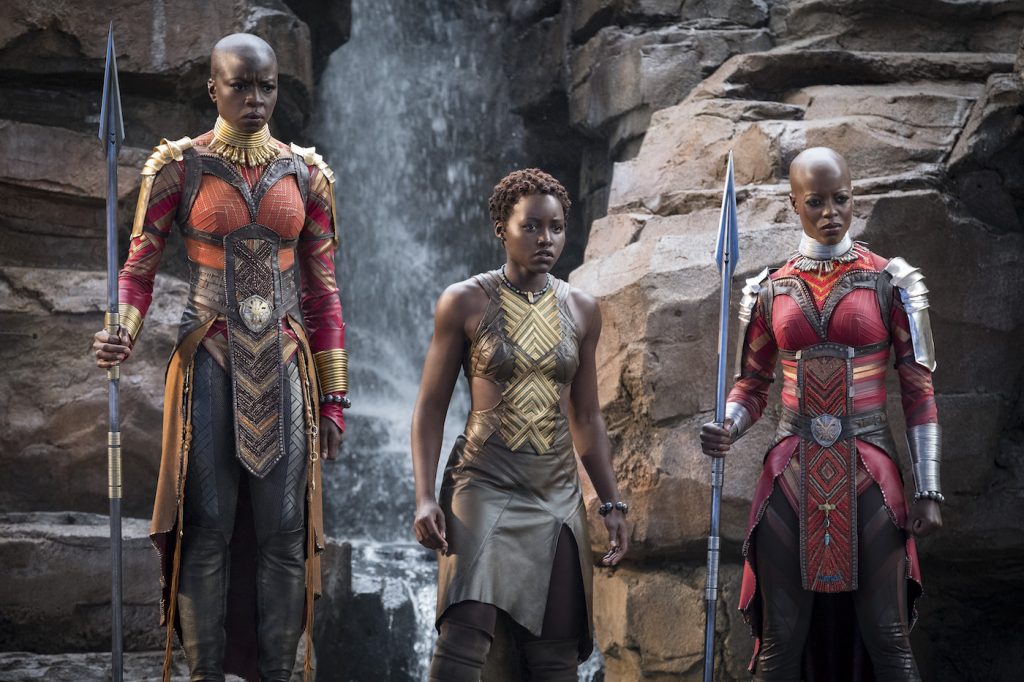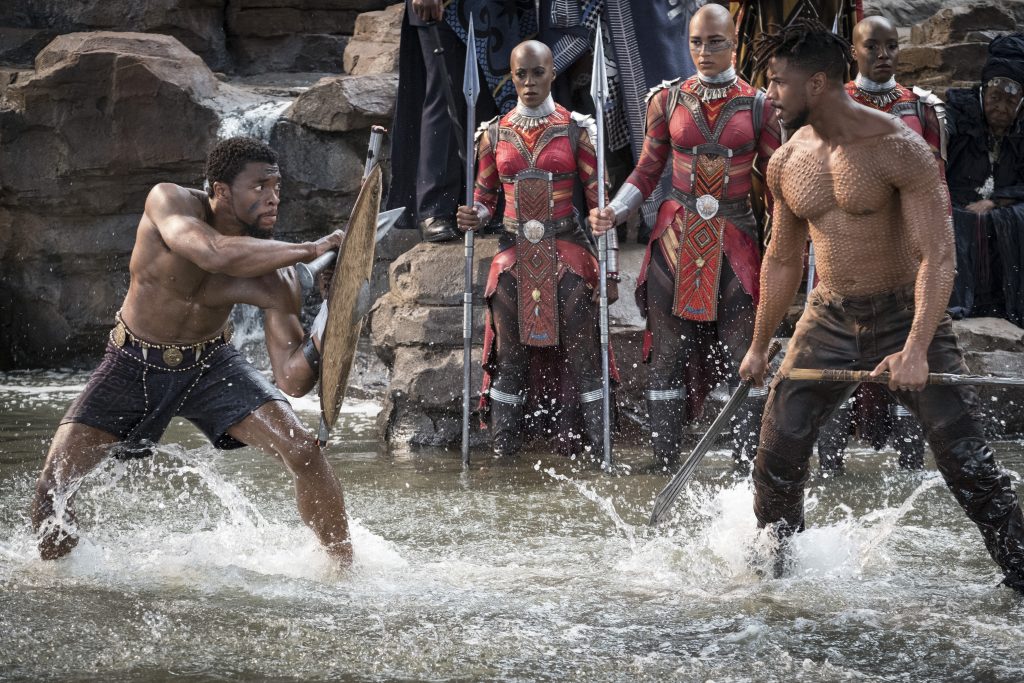 Cutting the crucial sequence in Warrior Falls when Killmonger (Michael B. Jordan) fights T'Challa—and wins—Shawver ended up getting input from just about everybody.
"I did a re-cut of after Killmonger throws T'Challa off Warrior Falls when Nakia and Okoye (Danai Gurira) argue about what to do now. [Nakia wants to leave, Okoye is sworn to protect the king, no matter who he is.] I went back in and dug through the footage and found that the actors did some ad-libbing that was better than the writing, so I brought that back. Then I brought Debbie in and she said, 'I don't feel Dania is as strong as she was in the last one.' Then Ryan, Debbie and I watched it together, and then we brought our entire team in to get all their opinions. Even if one person doesn't think it feels right, we find out why. Ryan is very specific, he knows what he wants, but it's okay for everyone to say how he or she feels. That's why people can relate from the rest of the world; we had people from all walks of life putting in their two cents into the film."
Shawver shared editing duties with Debbie Berman in a collaboration that was much more intuitive and organic than you might imagine. While editors have remorselessly exacting jobs, Shawver, Berman, and Coogler worked more like a jazz trio, finding what works through feel, through truth, and sometimes through the thoughts of the rest of the crew. Their jobs, however, didn't change; the editor must take the massive trove of footage captured on set becomes a coherent, single film.
"We divided things up by listening to our own guts," he says. "There wasn't a clear dividing line between, 'This is my scene and that is your scene.' We were respectful, but if Debbie had an idea about my scene, great. A lot of our process was finding what's true, authentic, and honest in a given scene. Best idea wins." 
Shawver and Berman had a massive job to do—there was over 500 hours of footage. The two crack editors were able to find the right balance thanks to Coogler's vision.
 "One of the reasons I look up to Ryan so much is because he's always searching for honesty and truth. There's a really interesting paradox I've learned; the more unique story you make it, the more universal it actually becomes."
As thrilling a movie as Black Panther is, and as much of a Marvel movie as it is (superheroes, superpowers, supervillains), Shawver says that the film triumphed for how personal Coogler made it.
"This was about identity, you hear the line 'Who are you?' over and over again," Shawver says. "For Ryan, it was his identity as someone of African descent, not feeling he has a place, that he's caught between two worlds. I can't understand what that's like, but he worked with every department to understand what the themes are—the sins of the father, am I my brother's keeper—those themes are all encapsulated in Ryan's search for the truth for himself in this movie."
Shawver says that one of the keys to Black Panther's mega-success was the fact that they took a fictional African kingdom and a fictional superhero and brought both down to Earth, so to speak.
"As an editor, we're the first audience; we have to believe what we feel and how we react other people will feel," Shawver says. "The same goes for the relationships and the location. You come into Wakanda and see this breathtaking CGI shot, then they land, and you meet T'Challa's mom, his sister, his general, and his ex-girlfriend. This guy is a superhero, a king, one of the richest and smartest people in the world, and he lives in this incredible, fictional African nation. How can I relate to him? Well, his younger sister still makes fun of him about his ex-girlfriend. He still needs his mom to console him about his father dying. He still needs his ex-girlfriend. These are the threads that help so when he gets to Warrior Falls, you're breath stops. You've connected your own life experiences and relationships to him."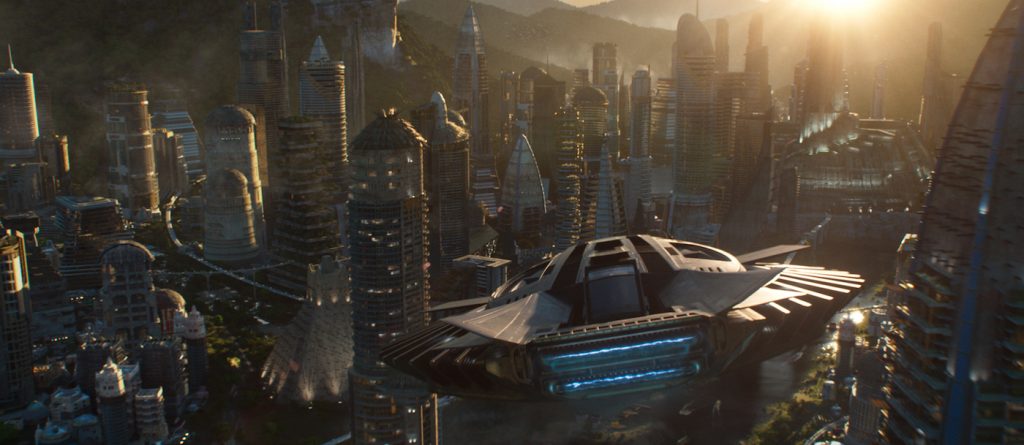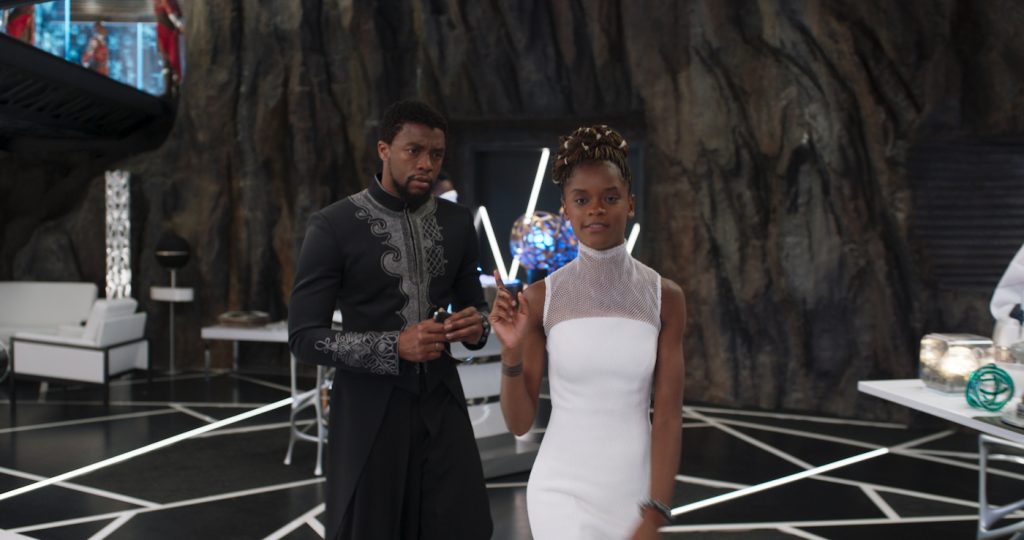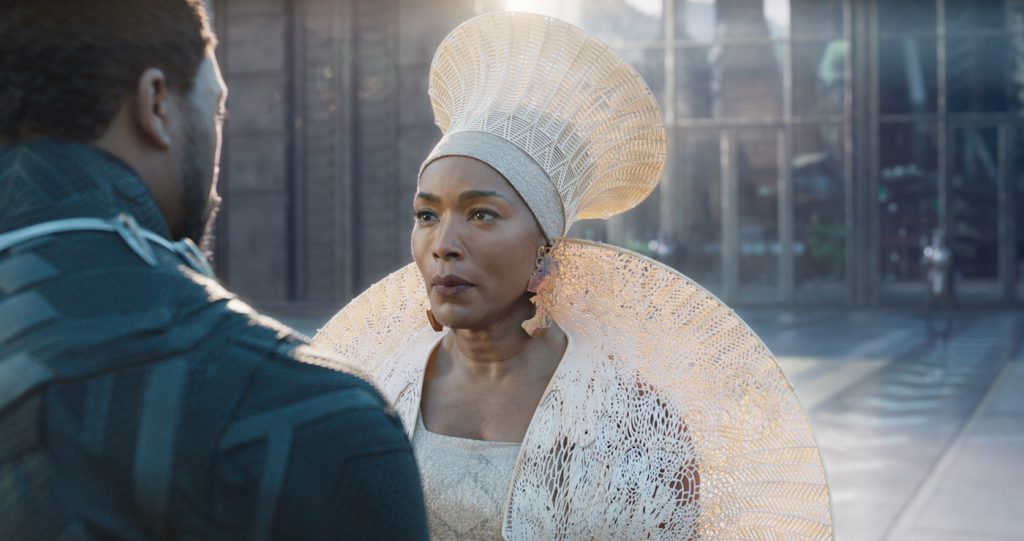 No one has watched Black Panther more than Shawver (he is equaled only by Coogler and fellow editor Berman), yet he found himself floored when he saw the premiere. There was such attention to detail by every single department, and to see the whole thing put together—the film he helped put together—revealed things he'd missed.
"One of the tribe elders is this little old lady," Shawver says. "From a distance, you think her headpiece is just a regular design, but look closer; the pieces are coins because she's the leader of the merchant tribe. It's so hard to split up all these departments because they all worked so closely together. The word is synergy is thrown around a lot, but it really was here. As editors, we sometimes have to step back and let the actors, the hair and makeup, the costumes do their work. There was a lot of stuff I didn't see until the premiere. And I've seen this film 200 times. That's how deep the artistry goes."
Featured image: Marvel Studios' BLACK PANTHER. L to R: T'Challa/Black Panther (Chadwick Boseman) and Erik Killmonger (Michael B. Jordan). Photo: Matt Kennedy. ©Marvel Studios 2018