How I Am the Night's Creator Built Noir Series Around a Nearly Mythic True Crime
True crime fans have long obsessed over the "Black Dahlia" murder that first made headlines in 1947 when 22-year old aspiring actress Elizabeth Short turned up mutilated on the streets of Los Angeles. Mystery writer James Ellroy (L.A. Confidential) authored a book about the case after his own mother was murdered in a similar fashion. A 2006 Black Dahlia movie further chronicled the mystery surrounding wealthy doctor George Hodel, considered by many to be a prime suspect in the killing.
A fresh angle to the Black Dahlia case presented itself to writer Sam Sheridan 10 years ago after Patty Jenkins, his director wife, met a woman in her late fifties named Fauna Hodel at a local coffee shop. He says, "I remember Patty coming home and saying 'You will not believe the shit I just heard.' She brought back some clippings and told me Fauna's story. My mind was blown."
Thus began a decade-long journey to revisit the Black Dahlia legacy through the eyes of a teenaged girl. Debuting tonight [Feb. 28] on TNT at 9 PM EST, the six-episode limited series casts newcomer India Eisley as the real-life Fauna Hodel. Given away at birth and mystified by her mixed-race heritage, Fauna travels to Los Angeles in 1965 searching for her grandfather George Hodel (Jefferson Mays). At the same time, fictionalized hack reporter Jay Singletary (Chris Pine) re-opens the investigation that ruined his journalism career years earlier. Before Fauna and Jay cross paths, one of her male admirers is found dead with his severed tongue twisted into a knot. Flashbacks to the forties re-enact decadent sex parties involving masks and bondage. There's also a mysterious man who spies on Hodel everywhere she goes. "The crazy parts of the story are all true or very close to the truth, Sheridan says. "We combine that with classic noir thriller tropes to give the story its pacing and narrative drive."
The first time Sheridan and Jenkins pitched their semi-fictionalized concept to TV networks, they were met with an across-the-board thumbs down. Sheridan recalls, "This was in the pre-mini series days, before shows like True Detective came along. We were told our story was too big for a feature but doesn't go on for 100 episodes either. It just didn't fit."
Setting I Am the Night to the side, Jenkins proceeded to direct Wonder Woman, where she bonded with the film's co-star Pine. Sheridan says "Patty and Chris had a great relationship so she told him about our story and he immediately wanted to do it. Chris' humor and warmth brought real value into the project because the story is very dark. You can't just roll around in the darkness for six hours. His interest became the breakthrough that got me going again and from there, everything happened very fast."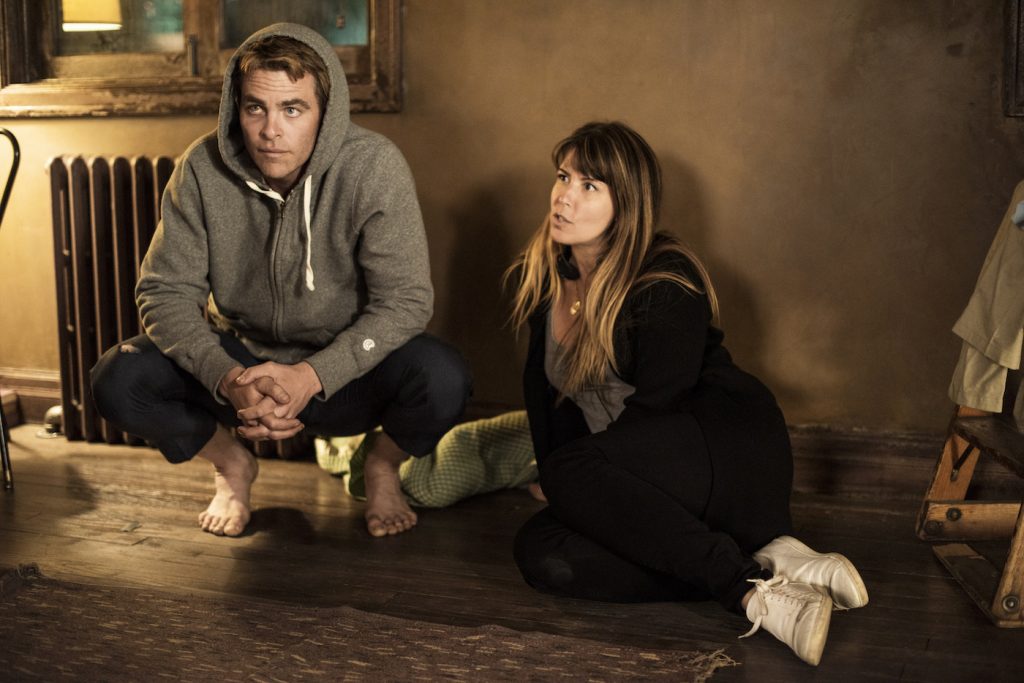 With Pine on board and limited series in vogue, Sheridan and Jenkins, who directed the series' first two episodes, got a quick green light from TNT. "[Executive] Sarah Aubrey got what we wanted to do, which was to use these crimes, which are so big, as something that gave us the time and space to explore this much smaller character study about a girl who's wondering who she is."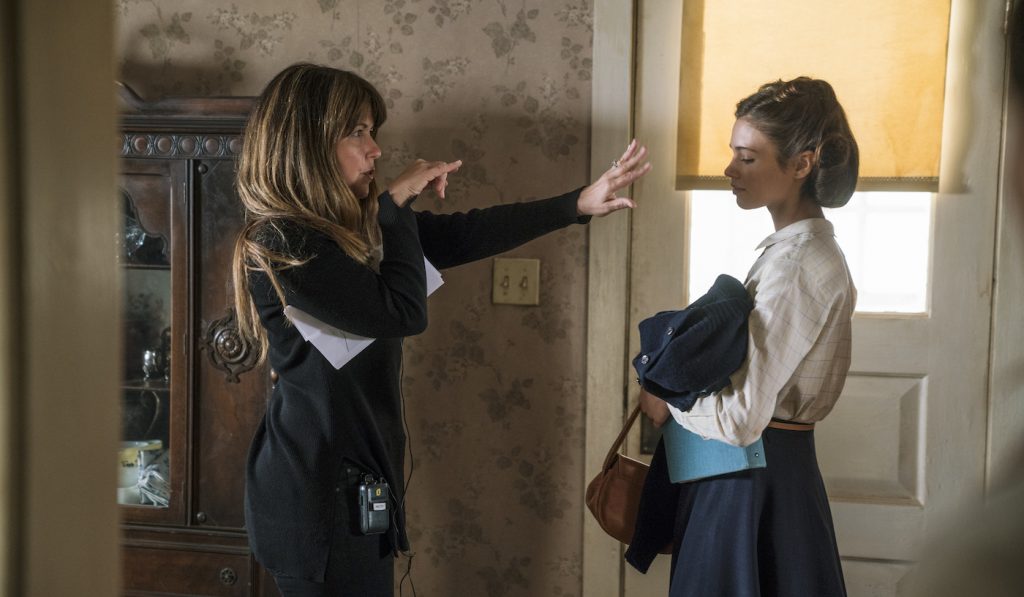 Black Dahlia's stature as an unsolved mystery of almost mythic proportions translated into mountains of research for Sheridan, who drew on experience gleaned from his previous career as a writer of non-fiction books. "I built this sort of a map with all these different topics involved in the story," he says. "Some of it's about the law in the sixties, some of it's about surrealism, some of it's about the Marquis de Sade and his disciples, some of it's about being a mixed-race person like Fauna passing for white or passing for black."
Sheridan also read "One Day She'll Darken," the memoir by Fauna Hodel who died just before I Am Night began filming. From those disparate vantage points, Sheridan constructed a succession of cliff-hangers grounded in fact and framed with atmospheric film noir visuals. "For me," Sheridan says, "I Am the Night came down to figuring out how to dole out the information and build in the big reveals without giving away too much too soon. We wanted to keep the narrative pace vibrant while still getting to where we needed to be."
Featured image: India Eisley as Fauna Hodel and Chris Pine as Jay Singletary in 'I Am The Night.' Courtesy TNT.