Men in Black Reboot has an Official Title & new Image
Tessa Thompson and Chris Hemsworth are no strangers to battling aliens in faraway lands—the two last teamed up for Taikia Waititi's cosmic superhero caper Thor: Ragnarok. The dynamic duo is back for F. Gary Gray (Straight Outta Compton)'s Men in Black reboot, and now we've got the official title—Men in Black: International. The film was a part of Sony's presentation down in São Paulo for the Comic-Con CCXP, which also included the first trailer for Spider-Man: Far From Home. And like Far From Home, which takes Spidey from Queens to Europe (to say nothing of his trip to space in Avengers: Infinity War, which didn't turn out too well for him), the fourth installment in the MIB franchise takes Thompon's Agent M and Hemsworth's Agent H to London. Thompson was down in Brazil to help hype the new iteration of MIB.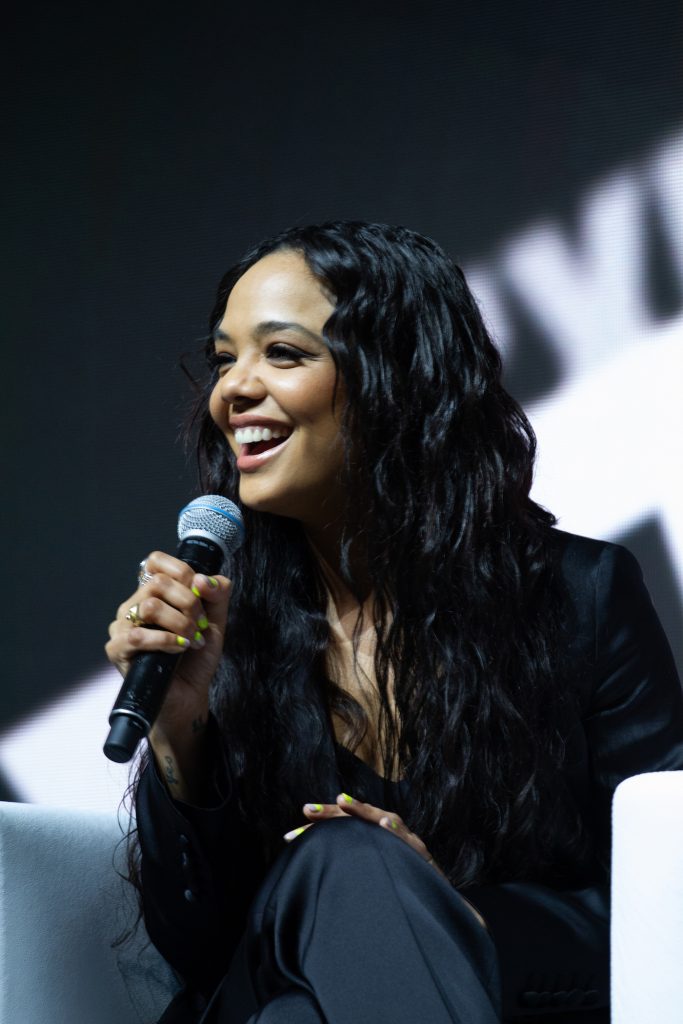 Hemsworth shared a new image from the film on his Instagram feed:
Joining Thompson and Hemsworth are Rebecca Ferguson, Liam Neeson, Emma Thompson (back as Agent O from the third film), Rafe Spall and Kumail Nanjiani.
Here's the film's brief, official synopsis:
The Men in Black have always protected the Earth from the scum of the universe. In this new adventure, they tackle their biggest, most global threat to date: a mole in the Men in Black organization.
Men in Black: International bows on June 14, 2019.
Featured image: Tessa Thompson and Chris Hemsworth in 'Men in Black: International.' Courtesy Chris Hemsworth