Spider-Man: Far From Home's Cosmic Plot Details Emerge
So the good news is that the Spider-Man: Far From Home trailer delighted the folks at the Brazil Comic-Con CCXP down in São Paulo, where Tom Holland and Jake Gyllenhaal were on hand to share Far From Home's big debut. The bad news is, it looks like we'll have to wait a little longer until Sony puts the trailer online for the rest of us to see. In the meantime, we've pulled together some basic plot points from the various outlets that were there, including Brazil's Omelete, but if you want to know nothing before you see the trailer yourself, now would be a good time to stop reading.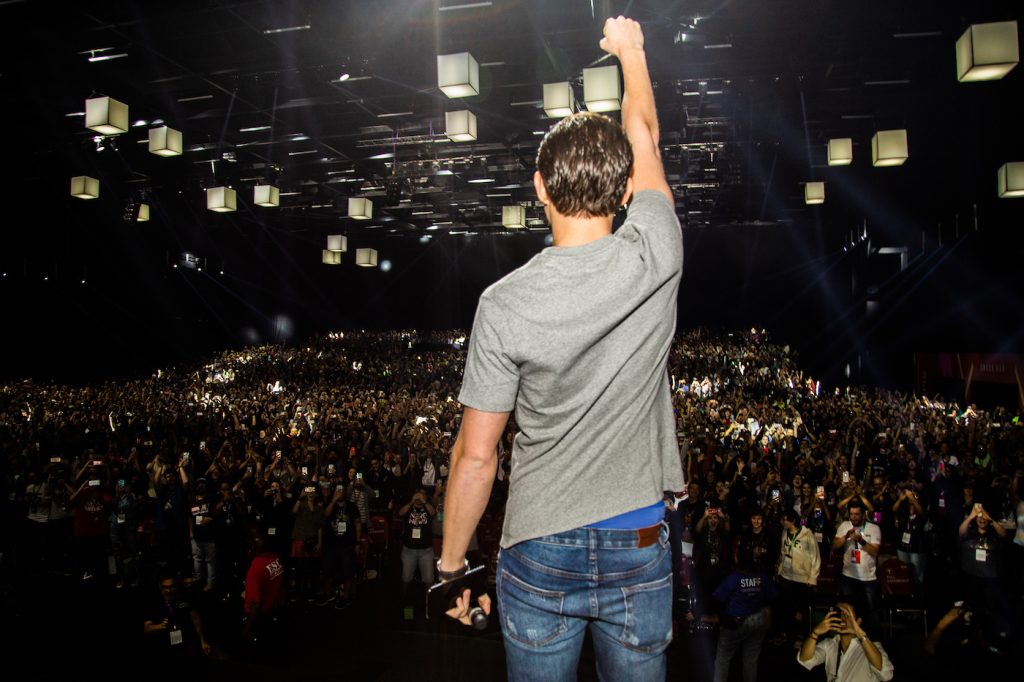 Spider-Man's Return
The first and most obvious plot point is the fact that the trailer, of course, reveals that both Peter Parker (Holland) and Nick Fury (Samuel L. Jackson) have somehow been resurrected. The two were among the many, many people turned to dust by Thanos in Avengers: Infinity War, and because Far From Home takes place after Infinity War's events, we know for sure that these two, along with Black Panther and probably a slew of others, are somehow returned in Avengers: Endgame. We won't know how that happens until Endgame bows on April 26, 2019.
Meet the Elementals
Far From Home will introduce us to some very important aliens that comic book fans have been waiting to see on the big screen—the Elementals. This mysterious race of extraterrestrials have started making their presence felt on Earth when Far From Home begins, and one human who knows a thing or two about them is a man named Quentin Beck (Gyllenhaal).
A Doomed Partnership
Beck is recruited by Nick Fury to team up with Peter Parker to stop these creatures, which is interesting considering we already know that Beck will ultimately become Mysterio, one of Spider-Man's most lethal adversaries.
The trailer reveals that for a bit of the film's runtime, at least, Beck and Parker are a team. Many folks will recall the last time Spidey teamed up with a brilliant scientist, their relationship went south, quick. We're talking about Spider-Man 2 when Tobey Maguire's Peter Parker had a brief working relationship with Alfred Molina's Dr. Otto Octavius. By the end of the Far From Home trailer, Beck is in Mysterio's iconic glass helmet and his partnership with Parker is shattered.
Study Abroad
Another surprising twist in the trailer explains why Parker ends up in a different Spider-Man suit in Europe—he's left his suit at home. Does this have something to do with the fact that the last time he wore it, he was atomized by Thanos? Yet once he's recruited by Fury, Parker ends up in a brand new stealth suit.
So is Parker in Europe in the first place? He's on a school trip, along with his classmates Ned (Jacob Batalon) and MJ (Zendaya). This means he'll once again be tasked with not only saving the planet but doing so without tipping off his fellow students or teachers.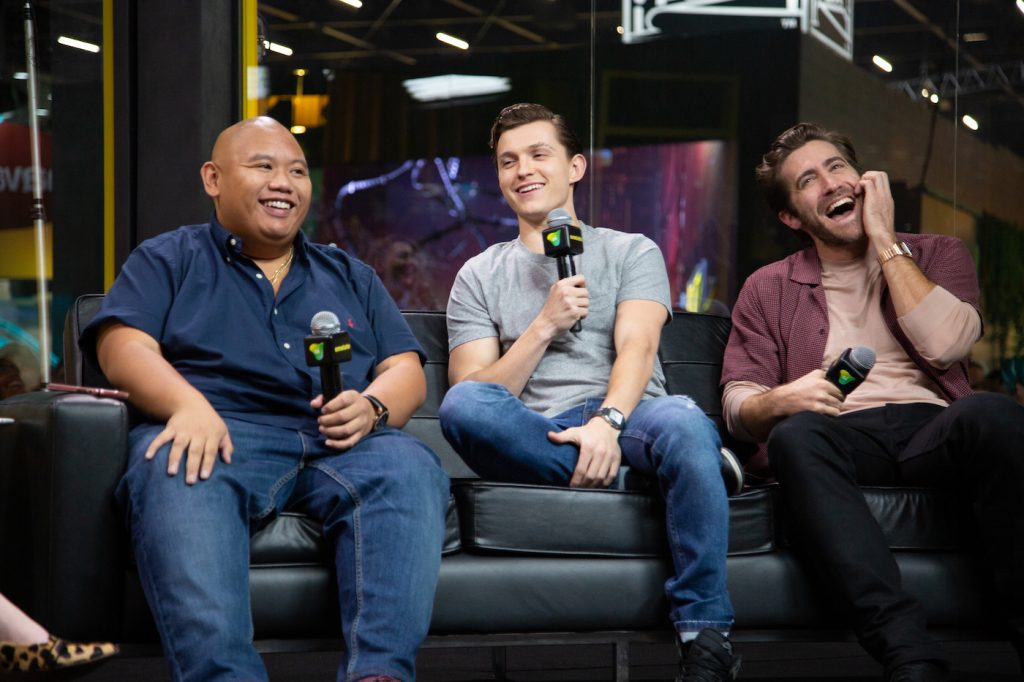 Spider-Man: Far From Home hits theaters on July 5, 2019.
Featured image: Marvel Studios' AVENGERS: INFINITY WAR. Spider-Man/Peter Parker (Tom Holland). Photo: Film Frame. ©Marvel Studios 2018