Writer Garrard Conely on Watching His Memoir Become Boy Erased
Writer Garrard Conley turned his experience with conversion therapy as a young gay man in Arkansas into his 2016 memoir, Boy Erased. The book was quickly snapped up as a film project with actor Joel Edgerton adapting it for the screen and directing, as well as co-starring in a supporting role.
Conley, who now lives with his husband in New York City, at first was wary about a big screen depiction of his memoir. "I was like, 'This straight man is interested in this story; let's make sure he gets it right,'" said Conley. "To Joel's immense credit, he sat with so many survivors of conversion therapy; he did so much research and listened to every one of my comments. My worry dissipated quickly."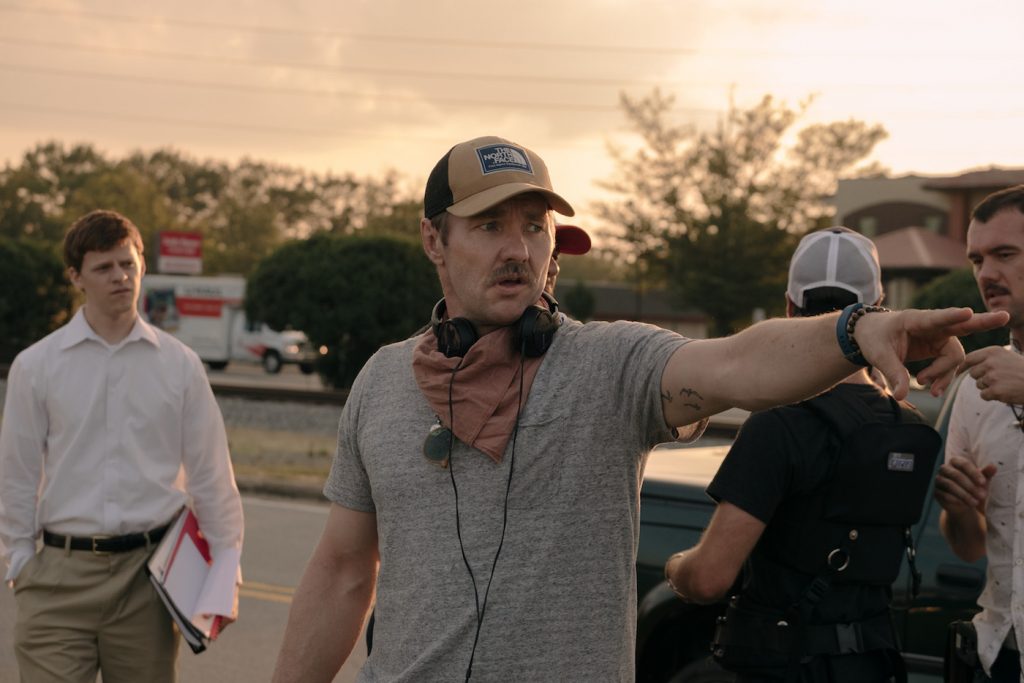 In Boy Erased, Lucas Hedges is Jared, a teenager wrestling with his sexuality while living in a small Arkansas town with his mother (Nicole Kidman) and Baptist pastor father (Russell Crowe). Shortly after moving into his college dorm, Jared is sexually assaulted by a closeted student he'd befriended, who then outs Jared to his parents. Although Jared does have a brief but positive relationship with an artist, Xavier (Theodore Pellerin), he gives in to pressure from his father to undergo conversion therapy at a fundamentalist center called Love In Action. Edgerton cast himself as the evangelical zealot who runs the center with tactics that include beatings and berating the paying clients to declare themselves sinners. Like another film this year, The Miseducation of Cameron Post, the film exposes the insidiousness of conversion programs. Although discredited by mental health organizations worldwide, the practice is still legal in 41 U.S. states.
It's for that reason that Conley considers the film one piece, albeit the most high profile one, of a multi-pronged effort to combat the disproven practice that attempts to "convert" an individual from gay to straight. Conley and the Boy Erased team have joined the creators of Radiolab to produce a podcast called UnErased about the history of conversion therapy in the United States and abroad.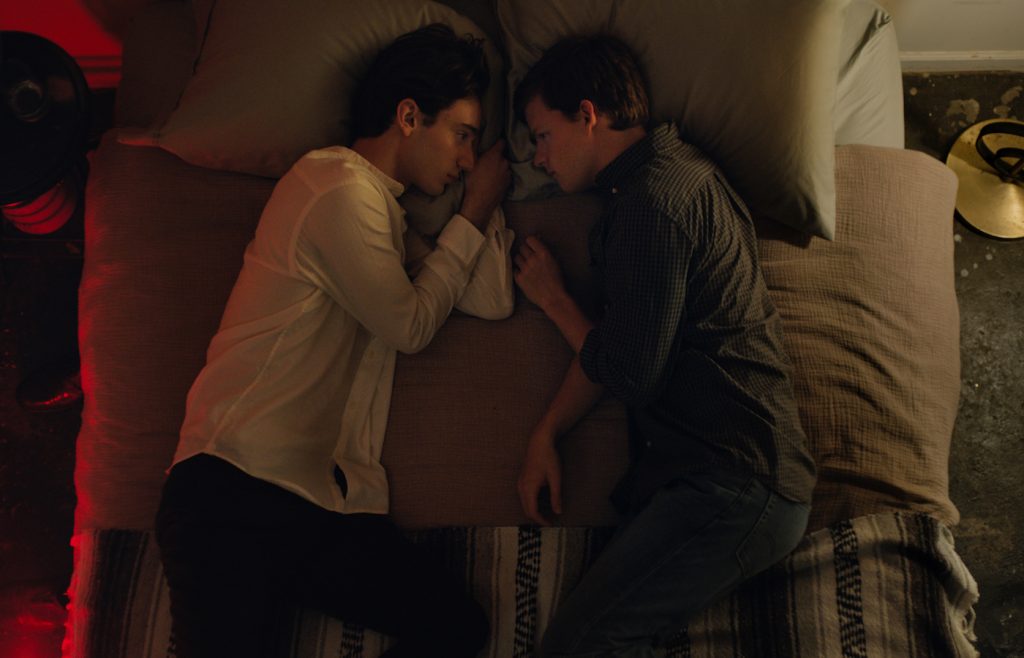 Conley praised Hedges, who earned an Oscar nomination for his role in 2016's Manchester By the Sea and played a gay teen in Lady Bird (2107).
"Lucas and I had such a close connection. He told me about his own journey when we first met. He was so open; he had every page of my book marked up," said Conley, referring to a New York magazine story in which Hedges revealed he was, "Not totally straight, but also not gay and not necessarily bisexual."
"He's the sweetest person in the world; he's always real. He's actually sweeter than I was," said Conley. "The screen version of me looks a whole lot nicer."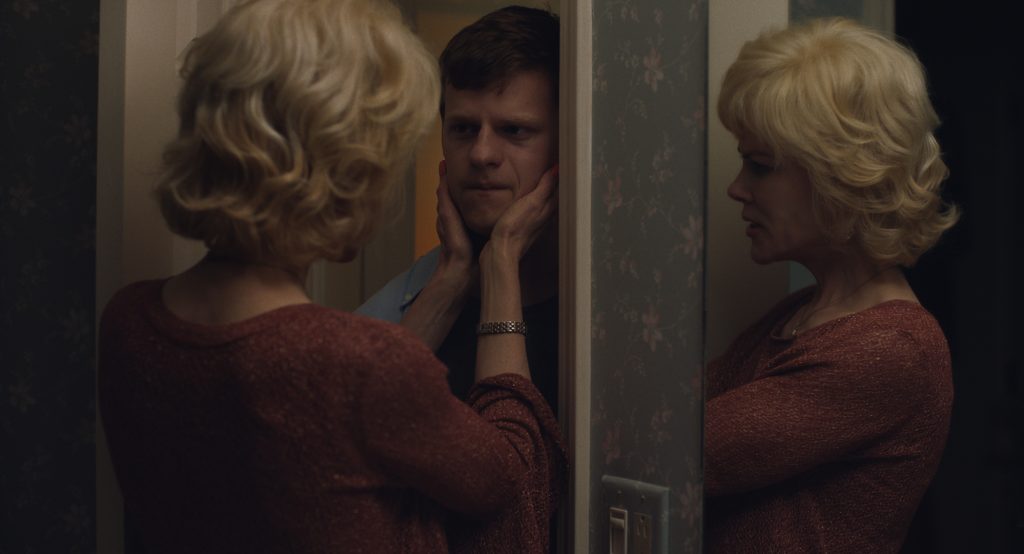 It took Conley years to write about his experience, which took place in 2004. "I think I was so ashamed, once I was out on my own terms. It was like, 'I can't believe I ever agreed to that' or 'I can't believe I was so stupid.' I didn't want to be seen as a country bumpkin or an idiot so I never wanted to write about it because I thought it would make me look dumb. As I got older, it was impossible to ignore the rich material in that story and the way I could [use it to] show how bigotry works in a closed society.
"That's when I thought, 'I have to throw away my ego.' You don't want to be seen as a victim. That version of me was 18 or 19 [years old]," said Conley, who's now 33.
"The memoir is very internal; very queer. The movie shows parents how terrible it can be if you do something wrong with your LGBTQ kid. It's about the struggle of Jared and it honors that struggle but we've had a lot of sad queer movies and I get that," he said. "I wish, in a perfect world, that we didn't need them anymore. But I have had so many emails from people reaching out to me who are still in the middle of this stuff that I thought, 'here is an opportunity to save some lives.' If it takes another sad queer movie, then it's worth it. This is still going on now and not just in the United States but all over the world."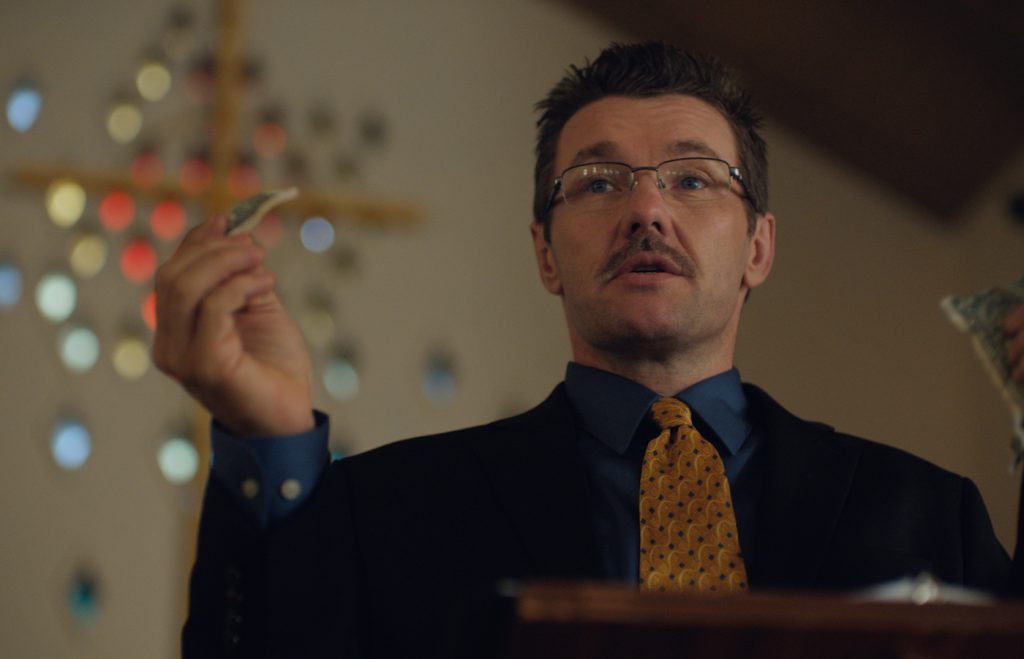 Edgerton said his desire to make Boy Erased grew from the 2016 film Loving, in which he and Ruth Negga played the real-life Mildred and Richard Loving. The couple in the 1960s successfully challenged state laws prohibiting interracial marriage. Loving v. Virginia was cited as precedent in U.S. federal court rulings that found restrictions on same-sex marriage unconstitutional, including the landmark 2015 Supreme Court decision. Edgerton says he realized how much Loving related to the broader issue of marriage equality.
"Loving," said Edgerton, "planted a seed in me [about] telling stories of injustice. So when I read Garrard's book, I had that same blood boil aspect but there was a lot of love in it, too."
Featured image: (l-r.) Lucas Hedges stars as Jared and Russel Crowe and Nicole Kidman as Jared's parents, Marshall and Nancy in Joel Edgerton's BOY ERASED, a Focus Features release. Credit: Focus Features