Kelly the Dog & 11 More Reasons to see The Meg This Weekend
It's the dog days of summer, folks. Now, that dog has a name—Kelly. Kelly the Dog plays Pippin the Dog in this weekend's The Meg, and he/she's likely going to be the breakout star. You can see him/her in the featured photo above. Consider for a moment that Kelly is is channeling all his/her fears to imagine there's a prehistoric shark chasing him/her, and you'll understand why she/he's the hottest dog in showbiz. Also, look how cute Kelly is. Look at that little face! Does the Meg eat Kelly? Could the filmmakers possibly be that cruel? Considering John Wick made dog murder a thing, it's certainly possible. But no! Kelly must survive! Assuming Kelly can swim roughly 45-50 mph (the average great white can reach maximum speeds of 35mph—we're assuming the Meg swims even faster.)
Granted, The Meg already has Jason Statham and rising star (and brand new Batwoman) Ruby Rose, so the film didn't technically need Kelly. But, Kelly's agent (we're assuming a big shot at WME or CAA) dangled the possibility of the Denzel Washington/Meryl Streep of canines (yes, we're not sure if Kelly's a boy or a girl) taking a crucial role in the film, and director Jon Turteltaub was smart to snatch him/her up.
So you're going to see The Meg this weekend because of Kelly. Also Statham and Rose. Also because if you live pretty much anywhere in the northern hemisphere you're melting. This means it's the perfect time to plunge yourself into an air conditioned theater and watch Statham, Rose and Kelly and fight a 75-foot long prehistoric shark known as a Megalodon. How big is a Megalodon? So big that it makes Jaws look like Dory. 
Still need more reasons to see The Meg? Fine.Take look at these photos (and this gloriously bonkers trailer) if you want photographic and video proof of why The Meg is the perfect way to spend a little under two hours this weekend. It's morbidly hot outside. Shark movies are fun. Jason Statham is fun. Ruby Rose is going places. Kelly the Dog has a three picture deal with Warner Bros. now. Also, have we mentioned the shark is 75-feet long?
The sheer size of the Meg is absurd/wonderful.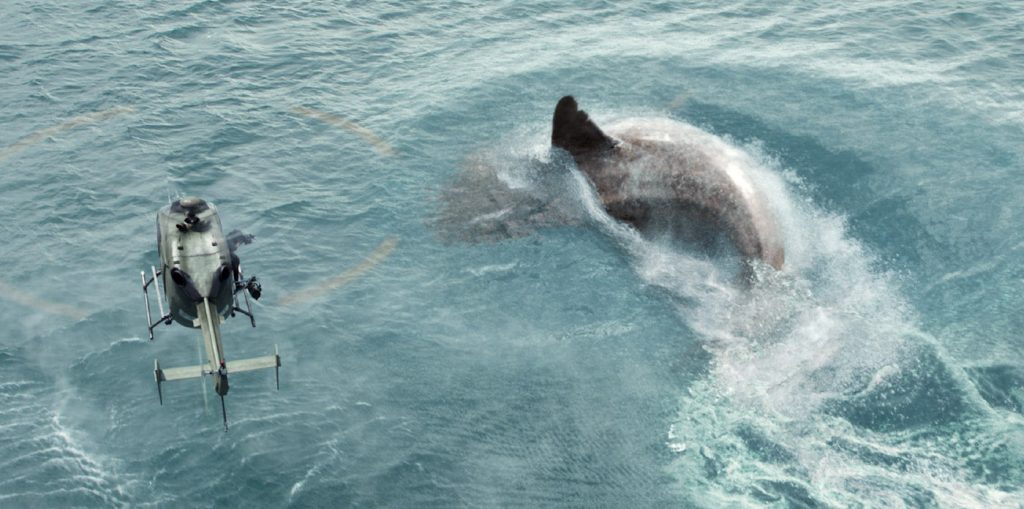 Perplexed Statham!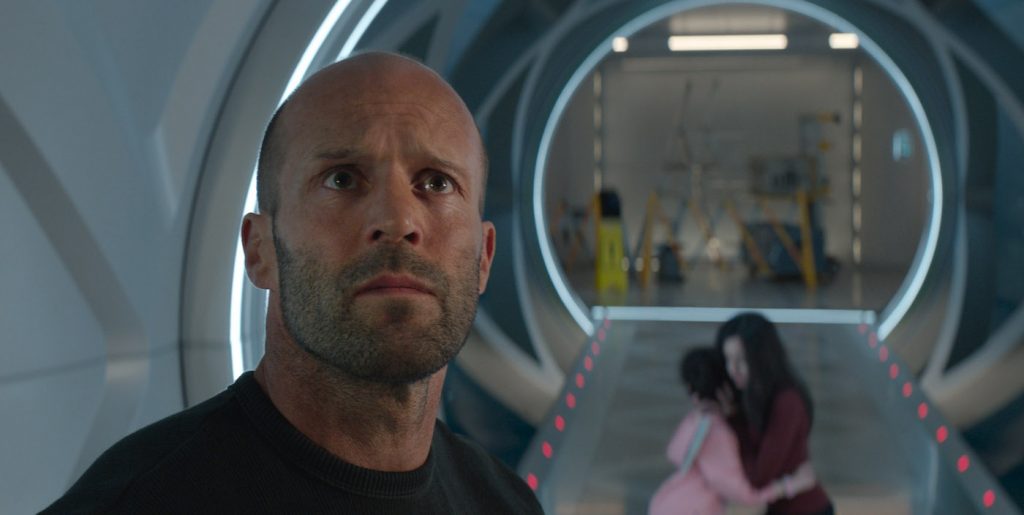 Statham and little people!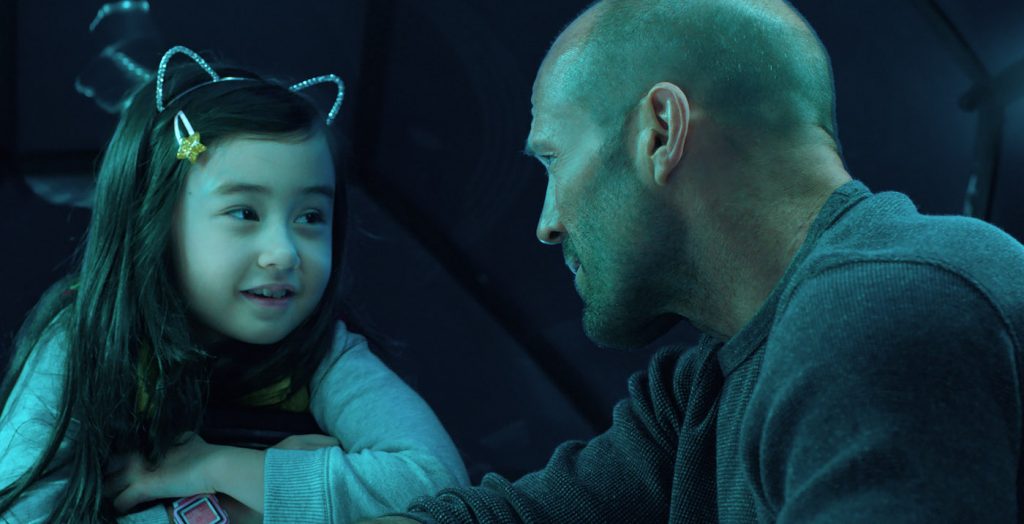 Things that won't work on the Meg, part 1: Guns.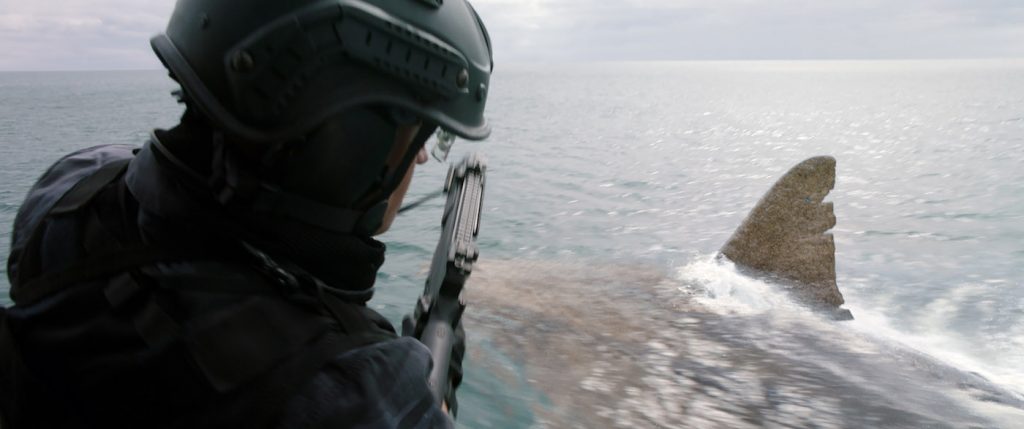 A meal for the Meg in four parts: Donuts, kebab, sprinkles and dumpling.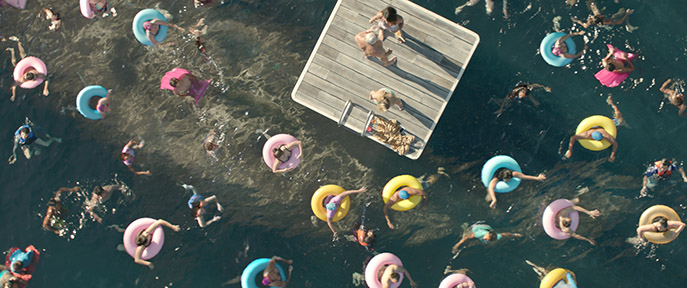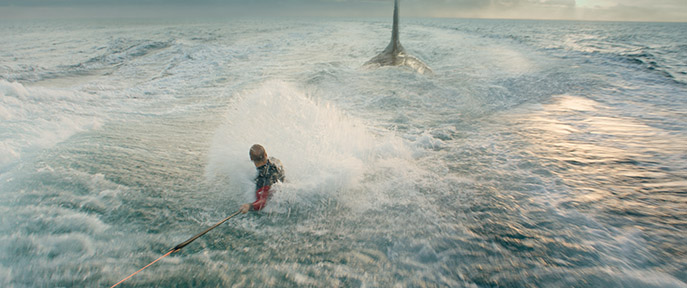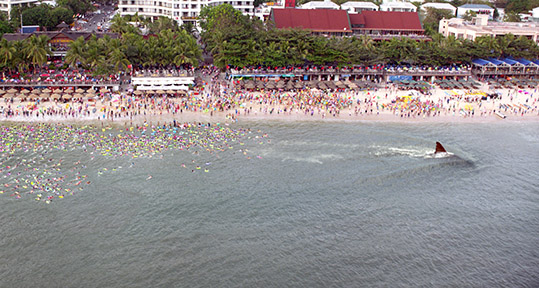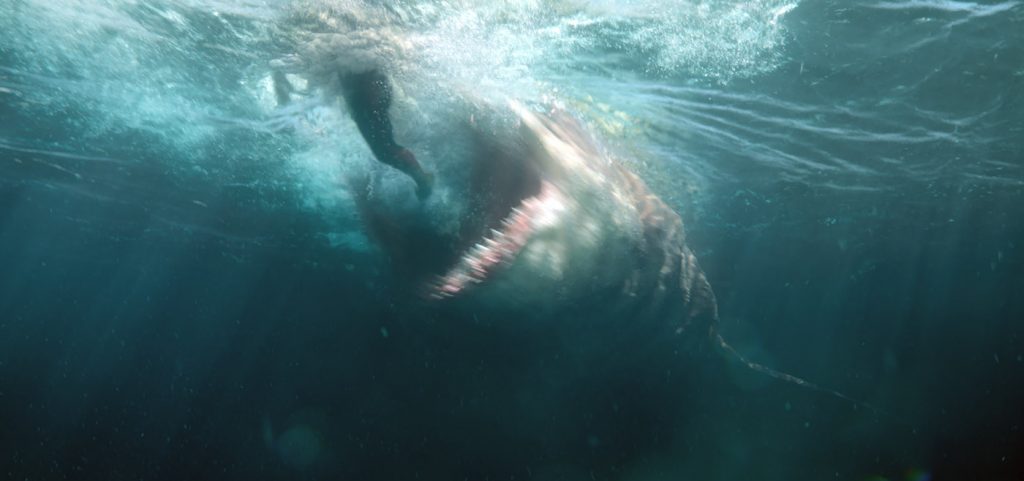 New age shark tanks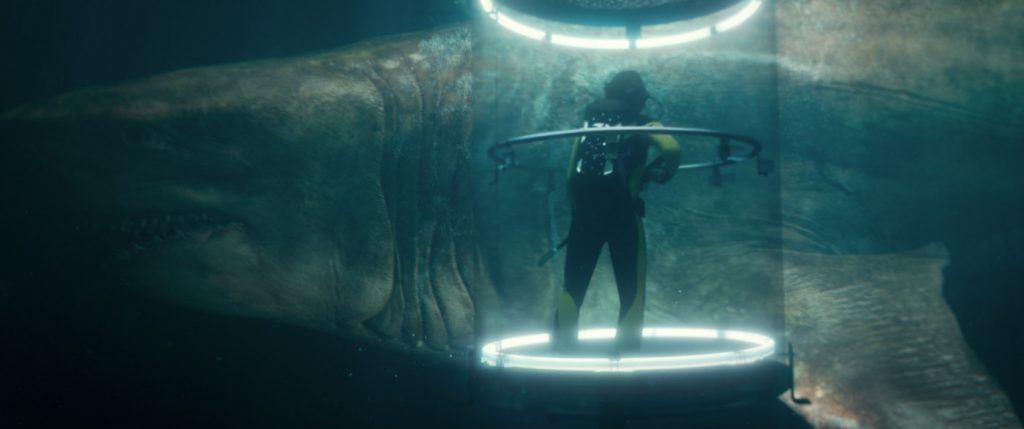 More perplexed/concerned Statham!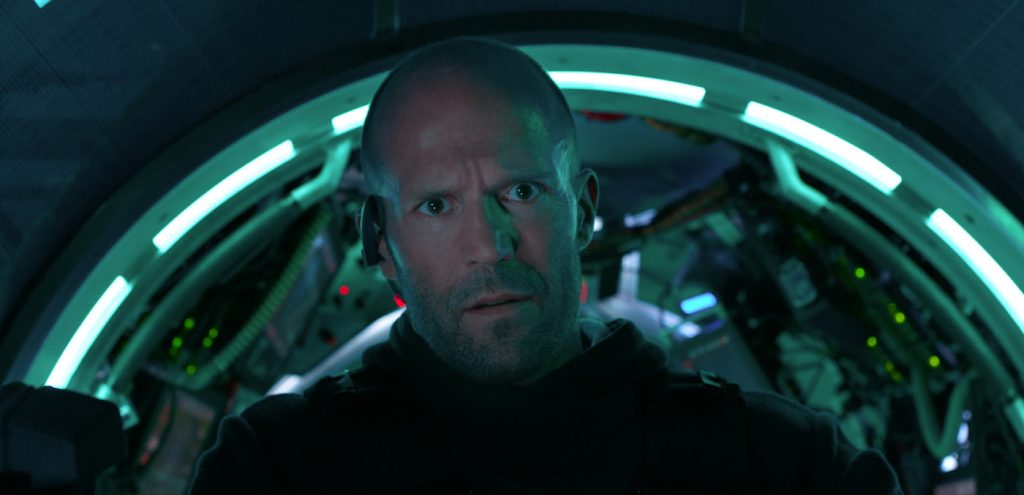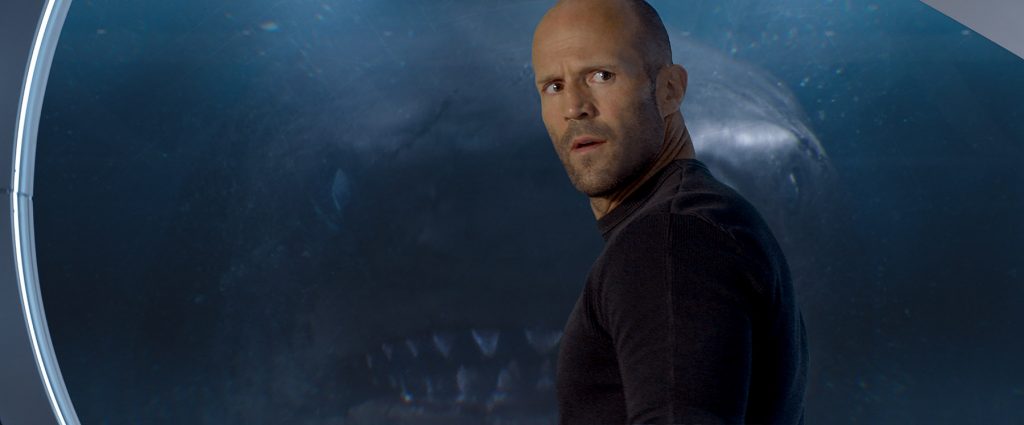 Here's the film's official synopsis from Warner Bros:
A deep-sea submersible—part of an international undersea observation program—has been attacked by a massive creature and now lies disabled at the bottom of the deepest part of the Pacific Ocean…with its crew trapped inside. With time running out, former deep-sea rescue diver Jonas Taylor (Jason Statham) is drawn out of self-imposed exile by a visionary Chinese oceanographer, Dr. Zhang (Winston Chao), against the wishes of his daughter, Suyin (Li Bingbing), who thinks she can rescue the crew on her own. But it will take their combined efforts to save the crew, and the ocean itself, from this seemingly unstoppable threat—a prehistoric 75-foot-long shark known as the Megalodon. Thought to be extinct, the Meg turns out to be very much alive…and on the hunt.
Featured image: Caption: KELLY THE DOG as Pippin the Dog Warner Bros. Pictures' and Gravity Pictures' science fiction action thriller "THE MEG," a Gravity Pictures release for China, and a Warner Bros. Pictures release throughout the rest of the world. Photo Credit: Courtesy of Warner Bros. Pictures